A few years ago, I wrote about what I called the Somzification of the South African queer identity. The idea is premised on Chimamanda Ngozi Adichie's idea of the danger of the single story, the notion that we risk erasing essential identifiers of people's lives or people themselves if we relax into telling a one-dimensional side of their story. The idea that being gay in this country is to be like Somizi.
This isn't Somizi's fault by any stretch of the imagination. As matter of fact, South African queer people have a lot to thank him for. Normalisation is a term that's often frowned upon in queer circles, but for the purposes of this argument, it's important to say that Somizi's high profile, unashamed existence made it so that there was at least some semblance of a departure point in black homes across the nation. A black child can say "gay" and their mother, father, sister or brother would have at least one lens through which they could engage with the conversation.
But there was also 3Sum, the original queer vocal group who became famous overnight for their flamboyant presentation and their art. And there was also the nation's biggest soapie, Generations, which inspired articles like one from the City Press titled "Storm over TV gay kiss" in 2009 when its newly introduced gay couple, Jason and Senzo locked lips for the first time.
What was necessary as an introductory phase by those forebears has now inspired a multiplicity of identities under the LGBTIQ+ umbrella. There are so many, I've resolved to calling them the Alphabet community or simply the queers. The beauty in this is that it's meant that the current generation are tackling identity in ways unique to their individual stories — and through music.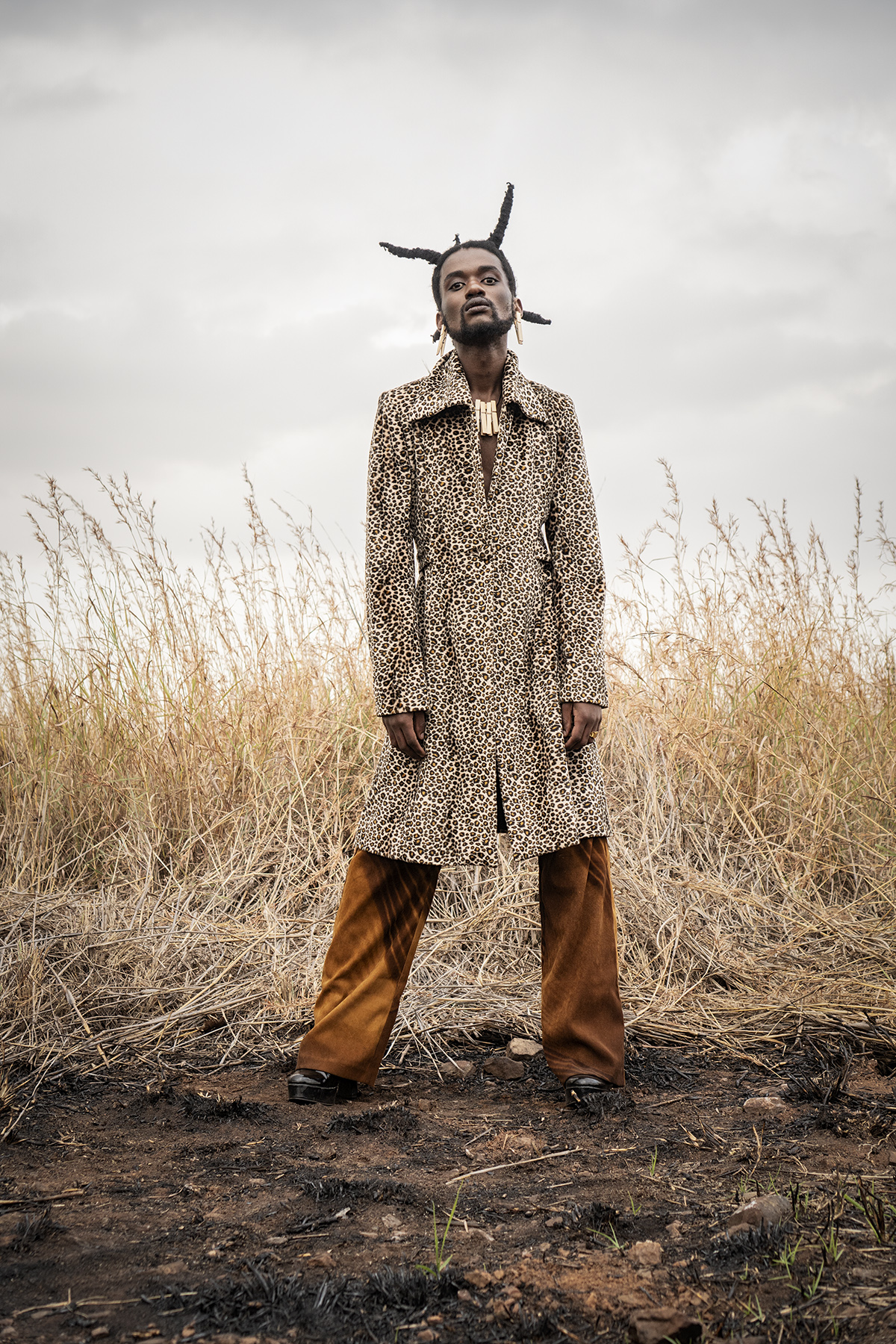 They call themselves, Mr Allofit, Gyre, DJ Phatstoki and Tiger Maremela — and this isn't even an exhaustive list. If you will ignore the complexities around the term, we can get away with calling it a born free generation of queer artists finding their place in the national canon of musical artists. Their freedom wasn't free of course. It was earned by the resistance of their forebears.
This kind of freedom is what DJ Phatstoki sees whenever they play a set at Pussy Party. "You get on the dancefloor and people are really dancing like how they wanna do it. The energy feels different," they say. The Pussy Party gig came about after Fela Gucci of FAKA put in a word for her with Colleen Balchin of Broaden a New Sound. Phatstoki had begun making a name for themselves by uploading mixes to SoundCloud. After months of contemplation and convincing from Phatstoki's close friend, Colleen finally reached out to her.
"I'll forever be thankful to uGucci because I was doing that 'no one really cares thing', feeling really unimportant and just putting it online assuming that when I have six listens I can count, okay, it's probably my brother, my sister," they remember. "Sometimes as a young black queer person, you don't have the strength to kick the door open that hard." And the door opened all the way for them to the point where Phatstoki now helps organise Pussy Party along with Colleen, and she's Sho Madjozi's DJ.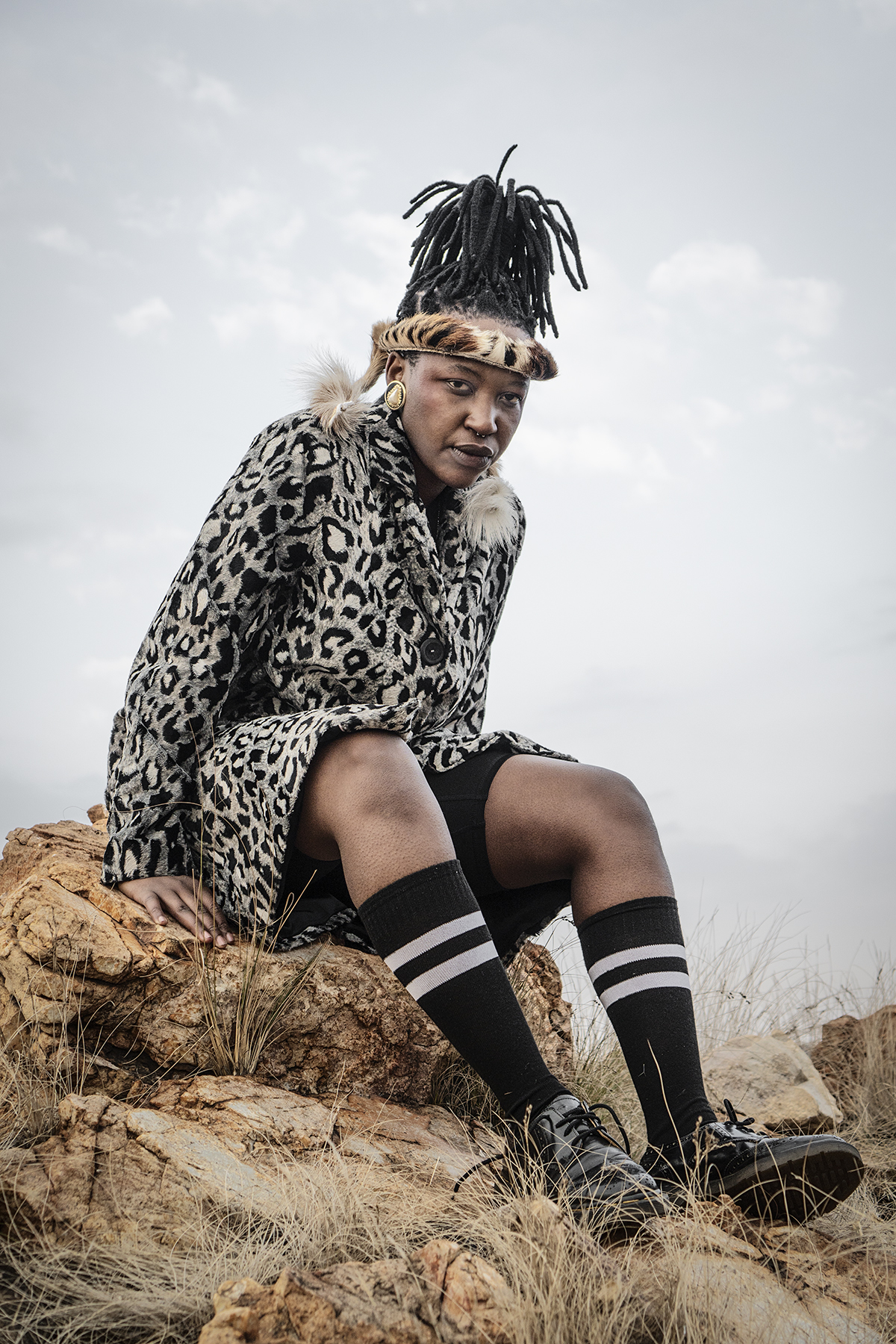 At any given Pussy Party event, you're likely to find Tiger Maremela enjoying the extents of their freedom on the dancefloor. The Internet artist's work diagnoses the net's ability to create a go-to space for queer, and particularly trans bodies, to feel free. They recently brought this to life with the Soundscapes of a War Zone live performance at the Hive in Braamfontein. By combining music, memefication and portraiture, the vast space of the Hive felt like its own social media timeline; the movement of bodies as pieces of content all free to be the most actualised versions of themselves.
"A lot of the lingo and phrases that we use often and things that have gained popularity are really inspired by queer culture or by stan culture, by black queer Internet culture. It's definitely had an influence," Tiger explains. Phatstoki knows the value of this culture that's been created online. "A tweet of something you've been thinking [about] for years has got 17k retweets — it's like I'm not alone."
For Tiger, "the problem is all these voices aren't being amplified and that's part of the work" that their Internet art answers to. "So that's why lists like [this cover story] are important because they amplify people that potentially have the answers of how do we fix this."
Gyre sees the Internet as a valuable resource to keep themselves educated on those who came before them, which ultimately feeds into their work. "I like to do it in my imagery and the way I portray myself in performance. It's informed by so many different people." Some of those people include 3Sum and Somizi, but for this rapper, the definition of queer has long been an identifier for various bodies.
"In my head I'm thinking which gay artists am I looking back at and I'm like well [they don't] need to be gay," Gyre explains. "There's LGBTQI+. People that I look up to are Brenda Fassie and Lebo Mathosa and the world will never bring it up, but we all know that they were queer."
With Gyre's Queernomics mixtape, the framing of the queer identity was pushed to its limits. A track like "Ikunzimalanga" defies common perceptions of masculinity by Gyre taking on the title of a queer Shaka Zulu. "Black Jesus" does a similar subversion of binaries while tracks like "Eat My Ass" and "Premium Bottom" are spliced in to add the gender fluid dimension needed to close the loop.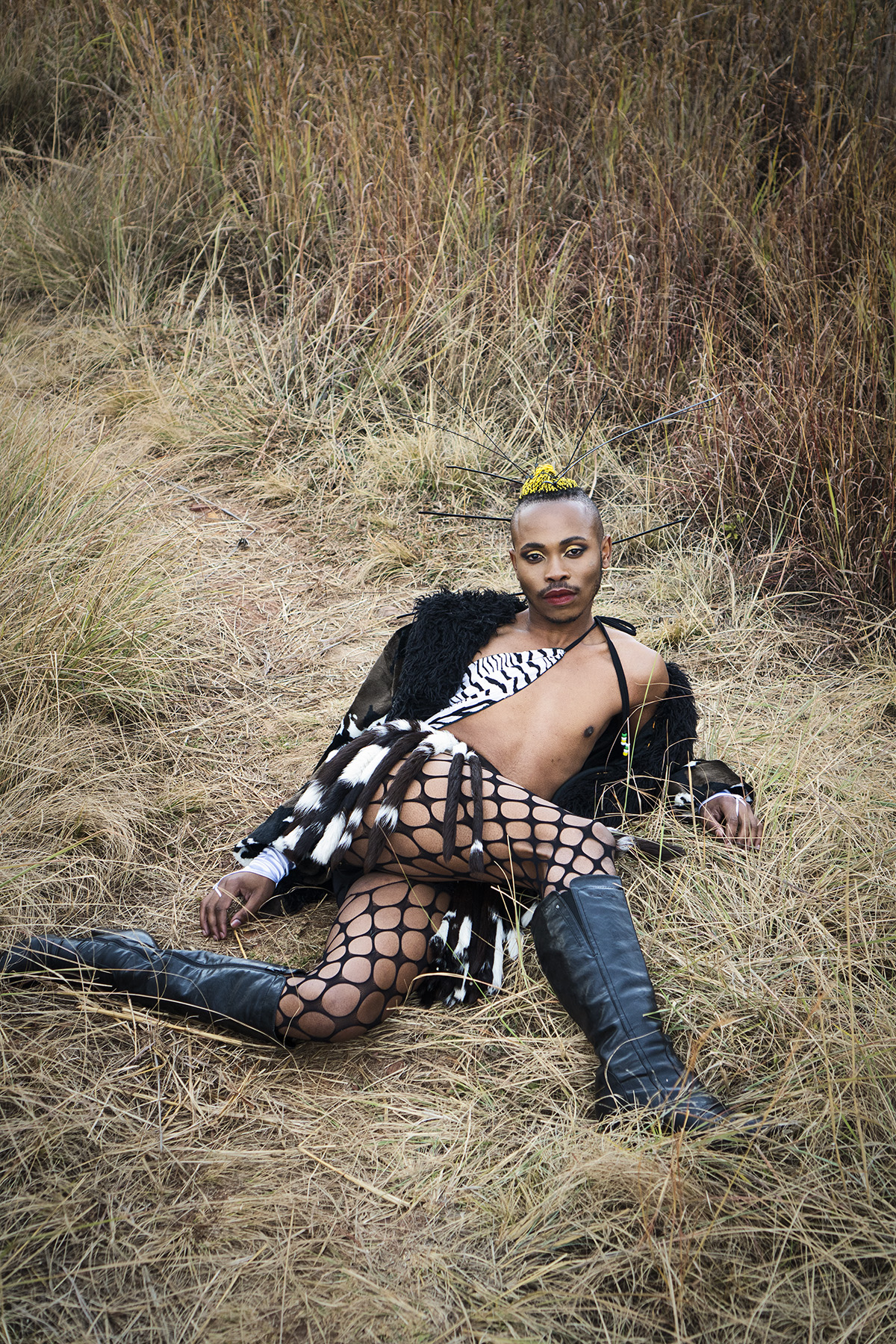 It's no wonder they've found so many collaborative opportunities with Mr Allofit. The androgynous rapper's own mixtape, 5 to Mainstream,problematises the idea of gender altogether by aggressively driving the listener towards a utopian world where, as they say, "music has no gender."
Consider "Eat Da Beat". These niggas look at me from the back / Think I'm a chick / Hit the front, homie it's lit / Got a dick. Though it gets them "trending" (their term for catching attention from onlookers) while thrifting in downtown Joburg, they understand the time and place we're in.
"It's a born free season. We're people who are non-conformist, people who are born in not much of a struggle — we have different problems in this era," Mr. Allofit says, "A lot more people are being free. A lot more people are doing their own kind of freedom."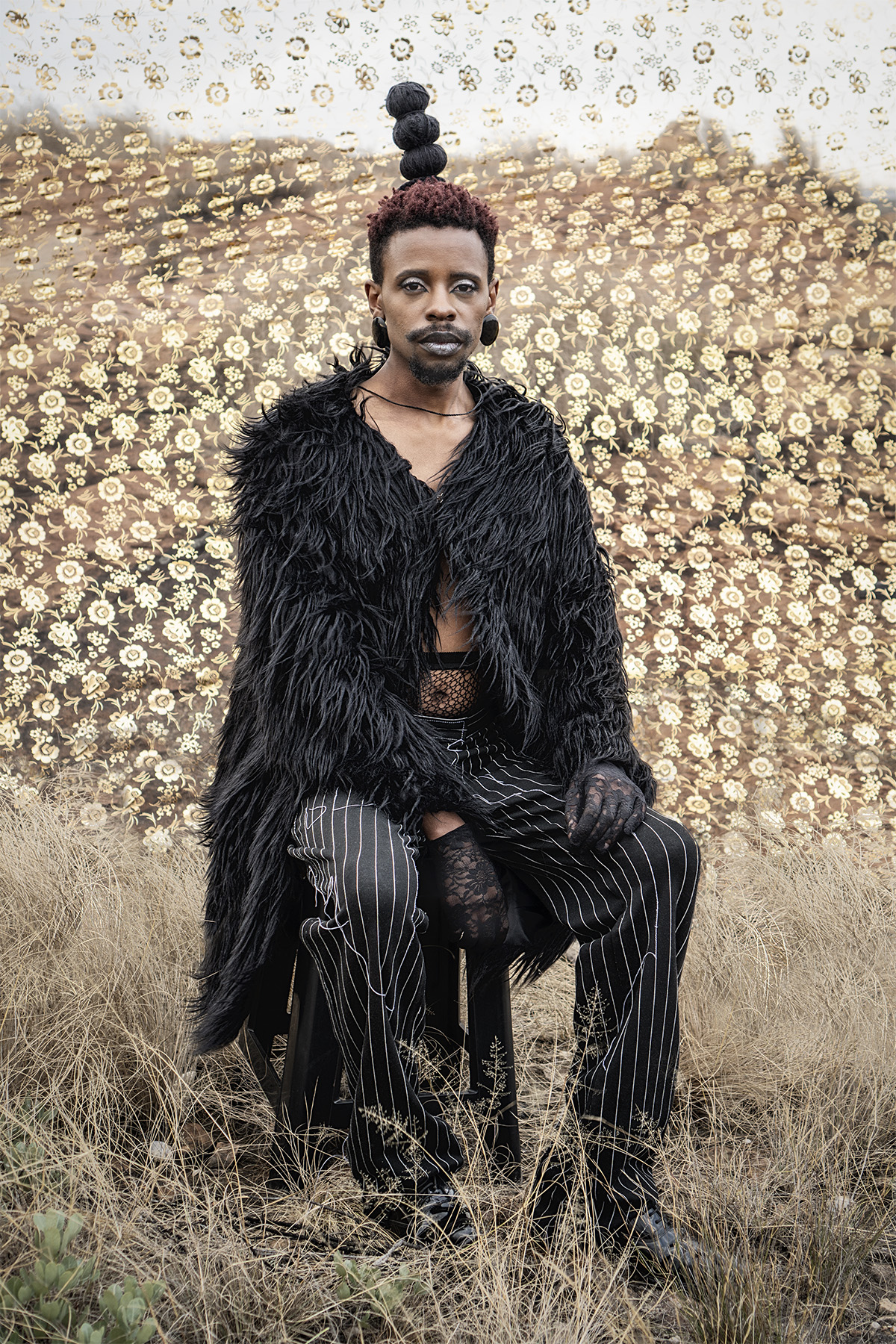 The collective efforts of all four artists is shaping room for access and understanding that queer identities exist within a wide spectrum. Phatstoki can both play and sit at the decision-making table of Pussy Party and be Sho Madjozi's DJ. Tiger Maremela can question the warzone that is their lived experience via Internet art and live performance. Gyre doesn't have to fear claiming the Zulu nation's proudest figure of masculinity. And Mr Allofit has the confidence to preach their androgyny manifesto no matter where they go.
For these artists, the hope is to ultimately make work in a world where their sexuality isn't the primary focal point but that the story creates the buy-in. "Can we not make it about our sexuality? Can we not start competing with everyone [of other non-queer sexual identities]? Can we not be introduced as a separate category?" Mr Allofit asks. Gyre isn't too concerned though: "I believe existence is resistance so I don't need to do much to disrupt the space. I exist and I disrupt the space."
There's hope. At least we have Pussy Party, and Tiger's Internet art and Gyre and Mr Allofit's discography on Apple Music. And then there's FAKA who just soundtracked Versace's SS18 show, and Nakhane who got a shout out from Elton John and is selling out shows across Europe. The landscape is shifting and there are more options than when we just had Somizi and 3Sum. To me that sounds like a true born free South African music landscape.
Credits:
Photography and styling: Jamal Nxedlana
Makeup: Kristina Nichol
Hair by Nikiwe Dlova
Photography and styling assistant: Lebogang Ramfate
Fashion sourced from Marianne Fassler archives.