In celebration of Youth month this June, the organisation — MultiChoice — has selected 4 individuals, all making their mark as part of South Africa's youth, to be their TRUE ICONS.
In 1994, June 16 was declared as commemoration of National Youth Day in South Africa. This is the day the country reflects on the massacre of school children during the Soweto Uprising of 1976. Therefore each year, June 16 is a day to recognise the struggles of the youth of '76 and honour the impact they brought in the liberation of our country. We carry that history within us every day. That fight, strength and honesty, building the foundations of Hope that carry us forth as a community even through current states of disarray.
The commemoration of Youth Month is to see value in acknowledgment as restoration of our lineage, sacrifices and triumphs.
Through TRUE ICONS, MultiChoice recognises the ambitions and spirit within each and every one of their cover stars. As we celebrate generations of trailblazing, worthy and creative individuals who continue to inspire those around them and fight for a future worth living — we introduce the TRUE ICONS. Crystallised in these icons is the assumed manifestation of ideas such as freedom and justice, fought for in our world.
icon
/ˈʌɪkɒn,ˈʌɪk(ə)n/ a person or thing regarded as a representative symbol or as worthy of veneration.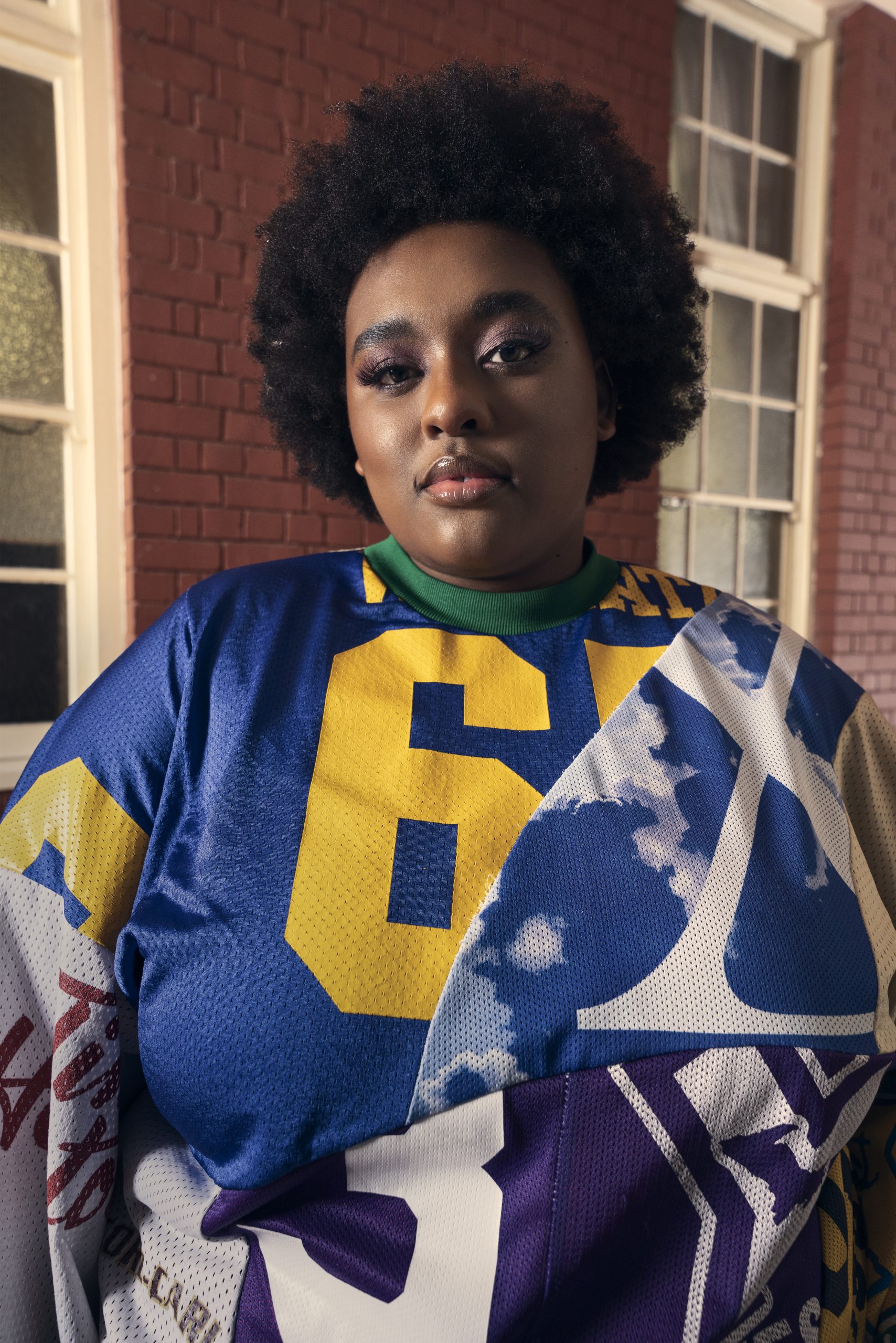 Pumela Sizani is a graduate of the first ever MultiChoice screenwriting incubator. She currently interns and works in the industry of film and television in South Africa, pursuing her dreams of becoming a screenwriter.
Hailing from the city of Gqeberha, Pumela moved to Berlin, Germany at the age of 19 — pursuing her tertiary education abroad. However, when an opportunity presented itself for her to return home, she did not hesitate and is adamant on building a career within the territory of home.
Joy Anelisiwe Mahamba: How does it feel to be recognised amongst individuals who are exemplary of "brilliance, excellence and unapologetic self assurance"?
Pumela Sizani: It honestly feels like an honour to be seen in my field and recognised amongst such a diverse and competitive field. It's a definite reminder that I'm on the right track and that my hard work is paying off.
Joy Anelisiwe Mahamba: As someone who contributes to and works within the MultiChoice organisation, what qualities do you think make you a TRUE ICON?
Pumela Sizani: As a screenwriter, this is a very collaborative field and you need to be able to work with and communicate with each other effectively. And that's something I think has helped me. As well as my work ethic, you never know what unimportant moment could lead to an all-important opportunity, so I work hard to bring the best of myself to everything that I do.
I work to always bring my own unique lens to my work based on my own lived experience, because that's where the most creative content lives.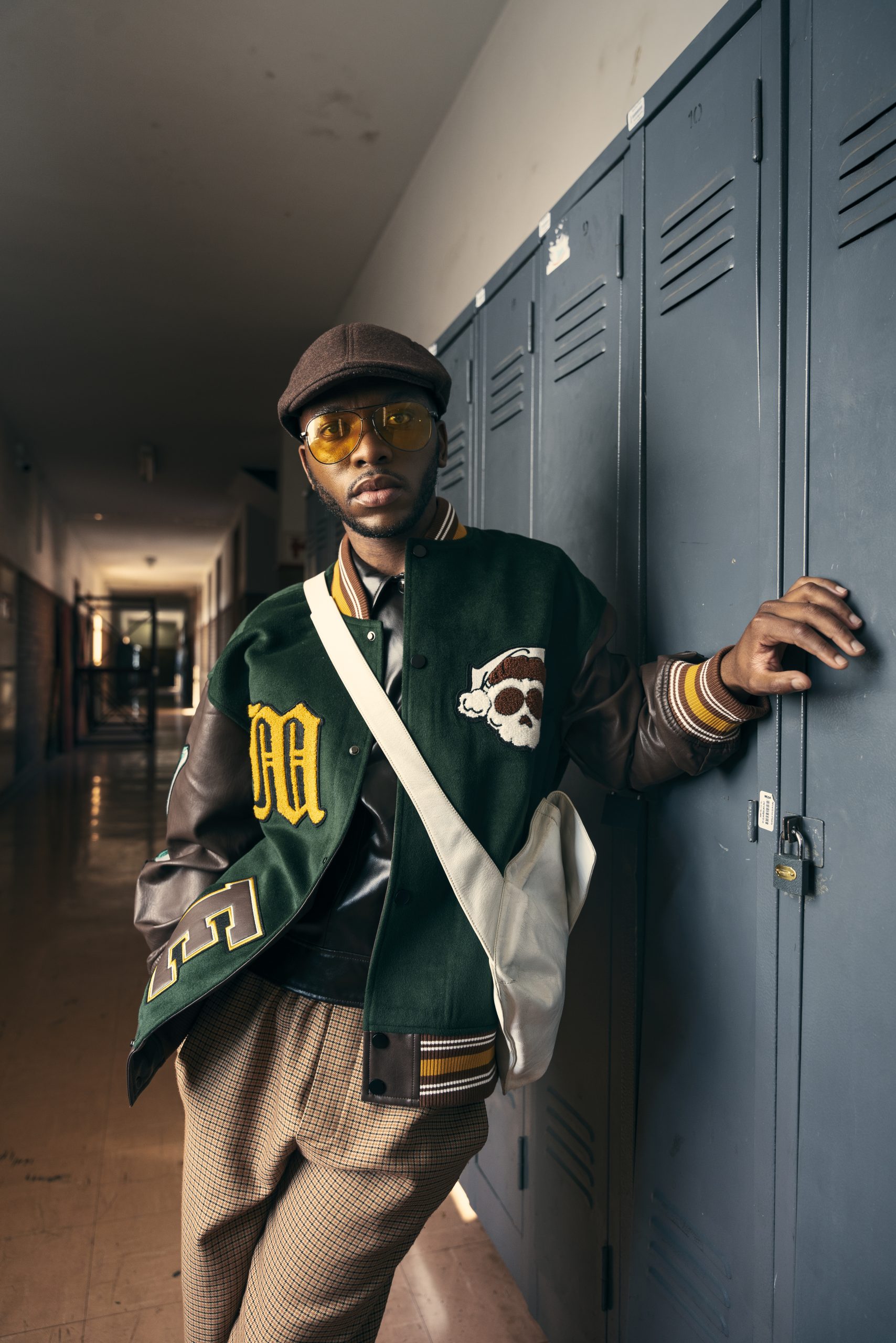 Lehlohonolo Tsotetsi is a graduate of the MultiChoice Talent Factory. Each year the MultiChoice Talent Factory Academy selects emerging talents to participate in a 12 month academic and practical immersion program in cinematography, editing, audio production and story-telling, which includes both theory and hands-on practice.
Lehlohonolo grew up in the town of Springs in Gauteng and traces his journey through his tertiary struggles and heartfelt choices, following an educational path he felt was right for him but one he didn't initially plan for.
There is an established pattern amongst us, as young Black people where we're constantly faced with difficult — heart or mind — career choices. Do we go where our passions, fears and hearts lie or the perceived safe, obvious and hopefully guaranteed paths we are expected to follow?
Joy Anelisiwe Mahamba: Though young, your journey has been extensive and full of ups and downs, what do you think led to MultiChoice recognising you as a TRUE ICON; what do you think they appreciate specifically about your journey?
Lehlohonolo Tsotetsi: Being chosen to be a part of the MTFza Class of 2021 was a great honour. To then be recognised by MultiChoice as a TRUE ICON at such a young age, and at the beginning of my career, is a different type of privilege and honour all together. It has validated my career path and the choices that I've made and continue to make along my journey.
I find that MultiChoice has recognised the passion, the zeal, and the drive I have for my craft. Hard work has been a virtue of mine and I'm humbled that MultiChoice has identified these values in me and chose to celebrate them.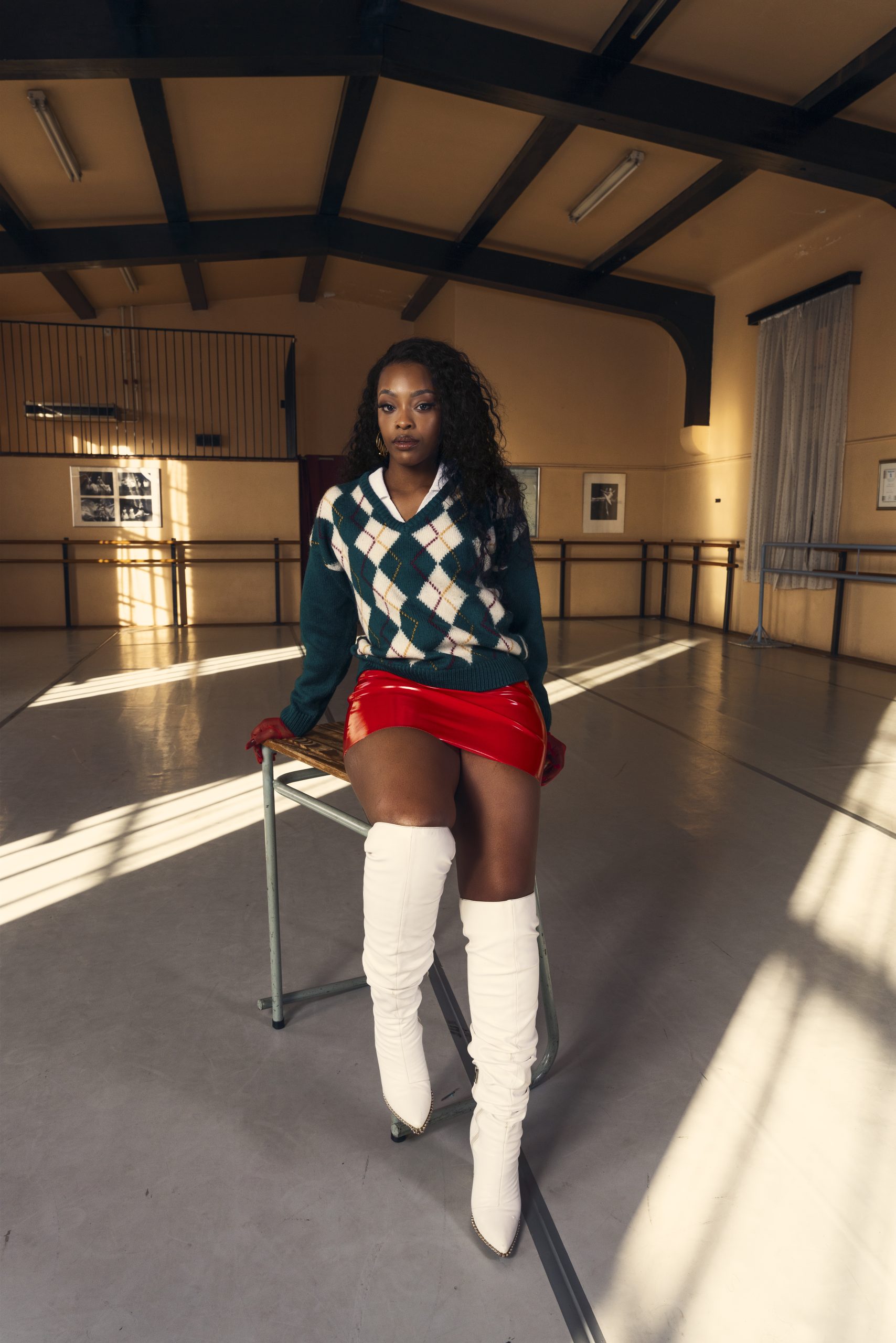 Mphowabadimo is the 3rd winner of the reality tv show, Big Brother Mzansi. The more publicly prolific of the icons, Mpho is going through a unique journey that not only involves her being shot into fame and stardom in quick succession but also navigating a life as a healer in the public eye.
It is not uncommon for young people to be looked upon as leaders who have responsibilities that go beyond who they are and they're personal journeys but also leaders who accept and are grateful of the potential they're work could have.
Gratitude, growth and self love are some of the attributes Mpho centralises, willing to take on and break some of the boundaries that have not yet been challenged in a world that does not accept difference.
Young South Africans, including our healers, have a responsibility to cultivate resilience and a fighting spirit to contribute to a brighter and more accepting future for all of us and those who will come after.
Joy Anelisiwe Mahamba: The paths of each of the TRUE ICONS have been diverse, with yours being the most public. What strengths do you draw from the platform MultiChoice has awarded you?
Mphowabadimo: The strength I draw is courage and believing in myself because without courage and believing in myself I wouldn't be where I am today. I believe MultiChoice saw my courage when I had nothing but I believed that where I'm going is bright. I don't know how I'll get there or when but I'm destined for greatness.
If we're proud and understand who we are, it makes where we're going easier. I'm representing myself in the best way I can, showing young people that just because you have a gift, doesn't mean you don't exist. You can still have goals within your calling.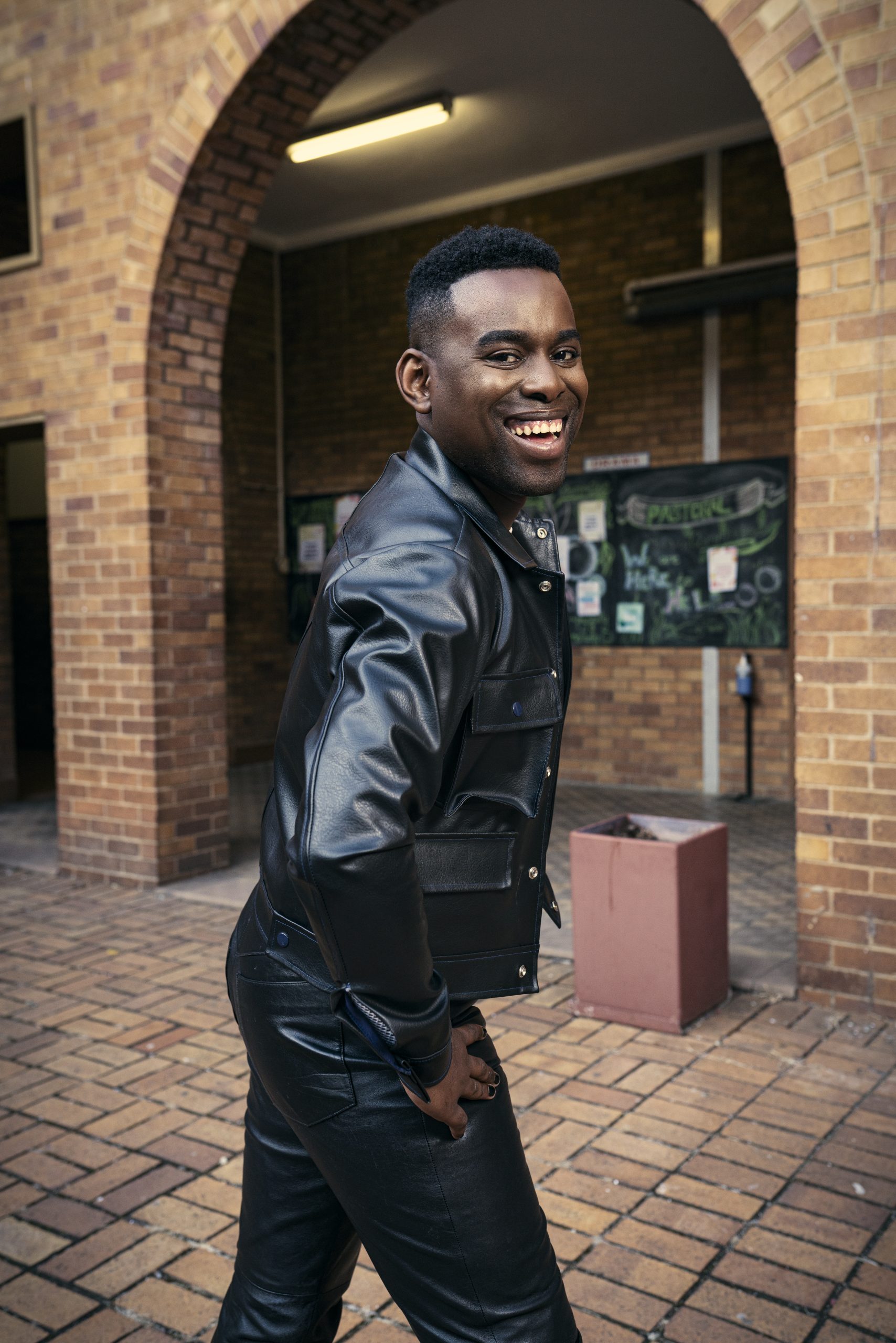 Scelo Hlophe is an Events Sponsorship Coordinator at MultiChoice, who works in Corporate Affairs. A TRUE ICON from the Ladysmith in KZN, Scelo has been with MultiChoice for over a year now.
The projects that Scelo works on are about extending ideas that bring value to MultiChoice customers and communities that MultiChoice has an impact on. There is a definite relationship between who Scelo is and principles that make MultiChoice an extended member of communities across the country.
Joy Anelisiwe Mahamba: As someone who contributes to and works within the MultiChoice organisation, what qualities of the organisation do you recognise — qualities that also translate to you being a TRUE ICON?
Scelo Hlophe: I'm young, very ambitious and I believe that I live the true essence of MultiChoice. What the brand truly believes in is who I embody. My personal character and energy align with MultiChoice. Particularly in June — Youth Month — I present a group of people who are young, in a corporate company that strives in creating opportunities for young people to thrive.
I joined MultiChoice as the Events Sponsorship Coordinator at Corporate Affairs in 2021. For me, being a TRUE ICON means pushing boundaries and taking every opportunity to improve my life and achieve my goals. It is the ambition to dream of endless opportunities that the youth of 1976 fought for as a Black young person.