Curated by Joseph Gergel, Crossed Looks includes approximately 90 works from the Guinean Swiss photographer Namsa Leuba's initiatives in Guinea, South Africa, Nigeria, Benin and Tahiti.
The Halsey Institute presented Crossed Looks from August to December 2021 — being Leuba's first solo exhibition in the United States.
Namsa Leuba moved to Guinea Conkary, her mother's ancestral country, in 2011 to begin Ya Kala Ben — Guinean for "Crossed Looks" — her first long term photography project, which, as quoted in Dazed Magazine, addressed "the portrayal of African identity in the Western imagination."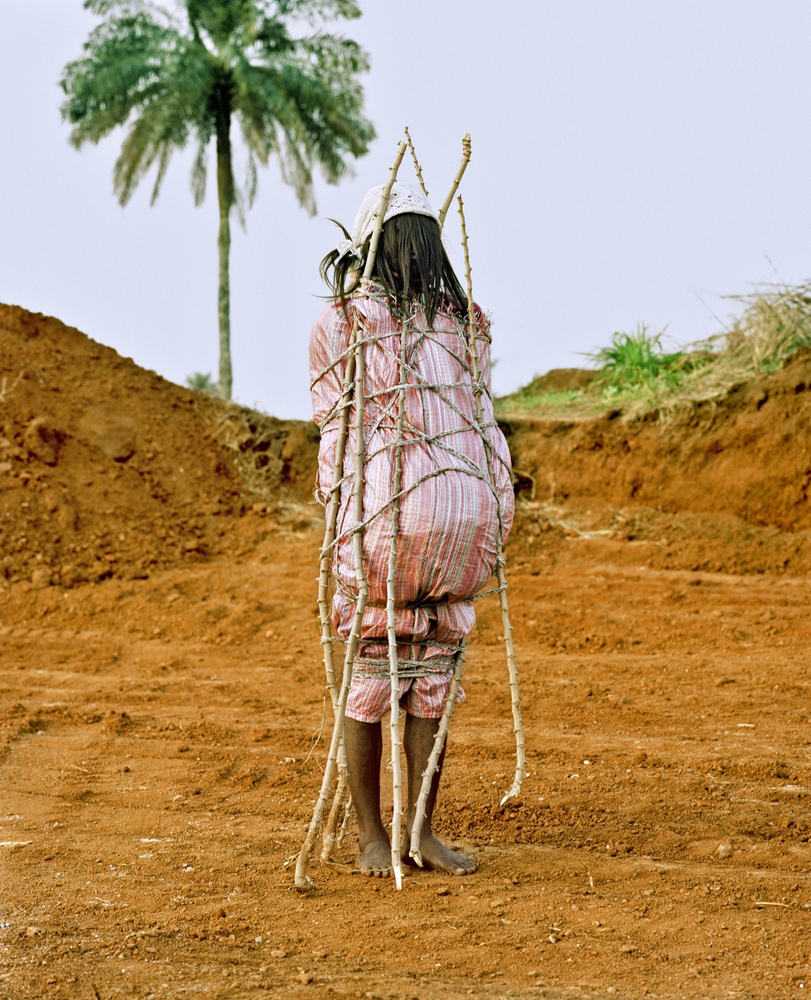 Looking back at her work, the influence of the traditions of her mother's family and the symbolisms found in West Africa is palpable. Standing on the periphery and margin of her Guinean and Swiss cultures — Leuba leans on her unique perspective, one that has informed her photography practice for the past decade.
The exhibition's title, Crossed Looks, alludes to this range of viewpoints — the double act of gazing, a cross dialogue of world cultures, through the adaptation of mythology.
Each piece of work was displayed as a wall installation, raising important themes about how difference is represented, while also providing an alternative visual lexicon that is essentially global.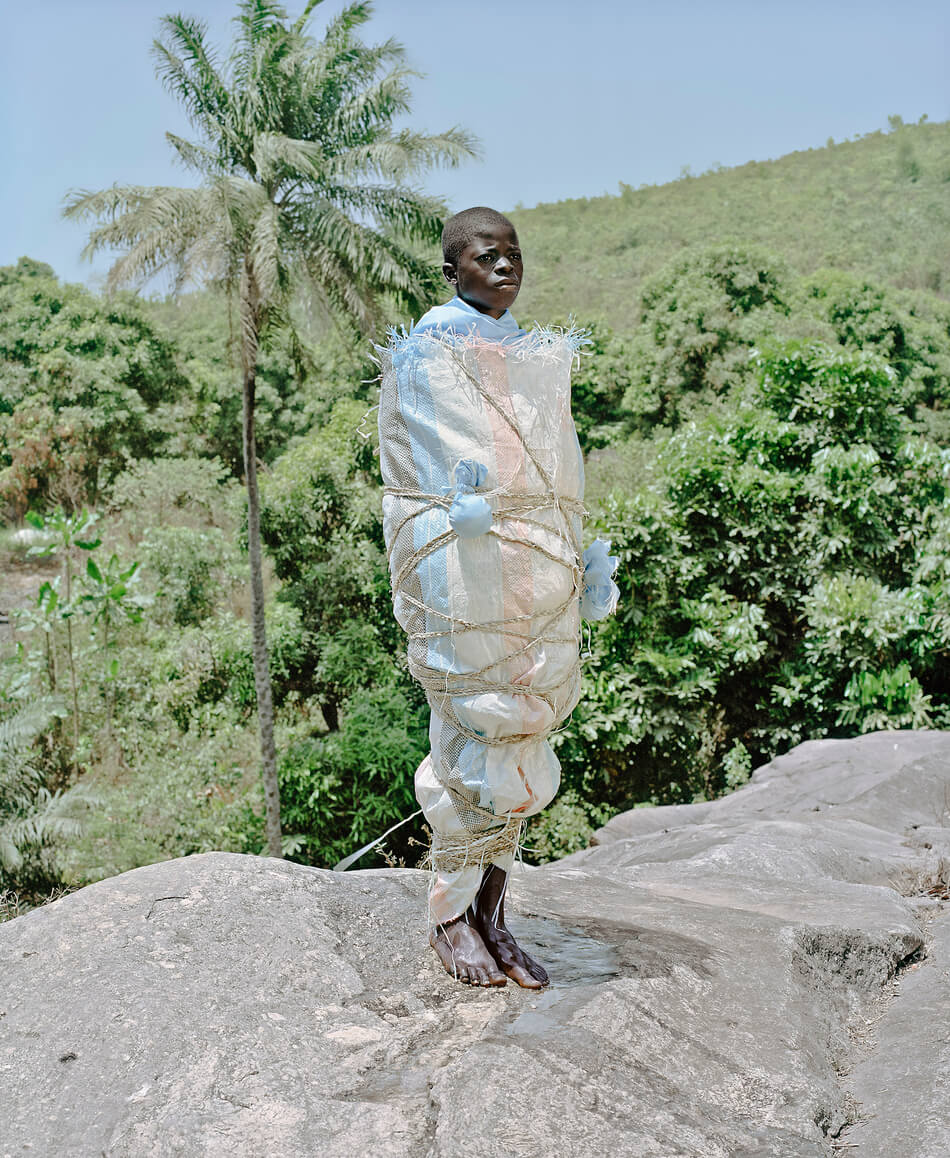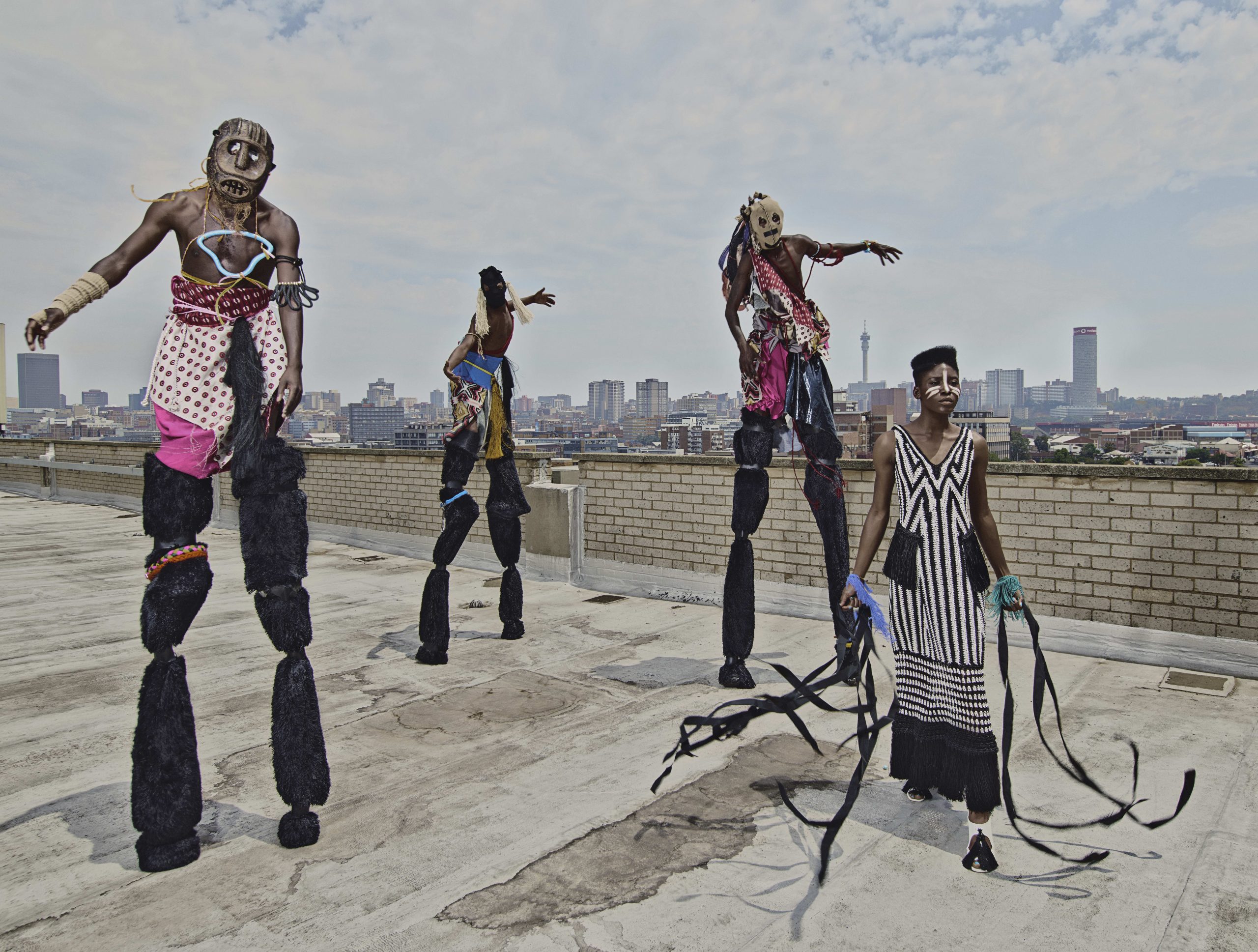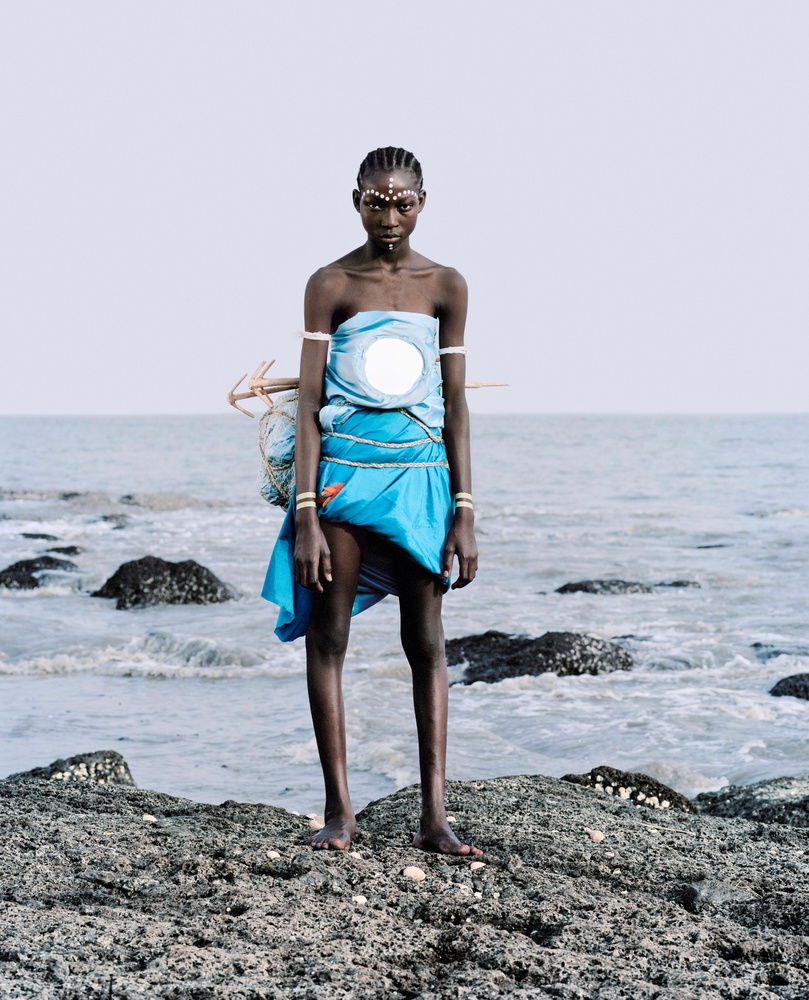 There is a dreamlike approach that Leuba takes to her photography but the depth and substance of history can never be voided when one creates from the heart.
Leuba's images are fictive in scope, inspired by sculptures, masquerades and religious events of her African origin, as well as modern fashion and youth culture in the continent. Her imagination is a direct implication of her roots and tentative identity. 
Leuba's photos examine the shifting visual identity of the African diaspora as a photographer working in reportage, fashion and performance. She re-stages and develops narrative settings, including bold colors, striking patterns, and detailed clothes and props. Like most present African creators, she is a multidisciplinary artist and visually she expands more than she retracts.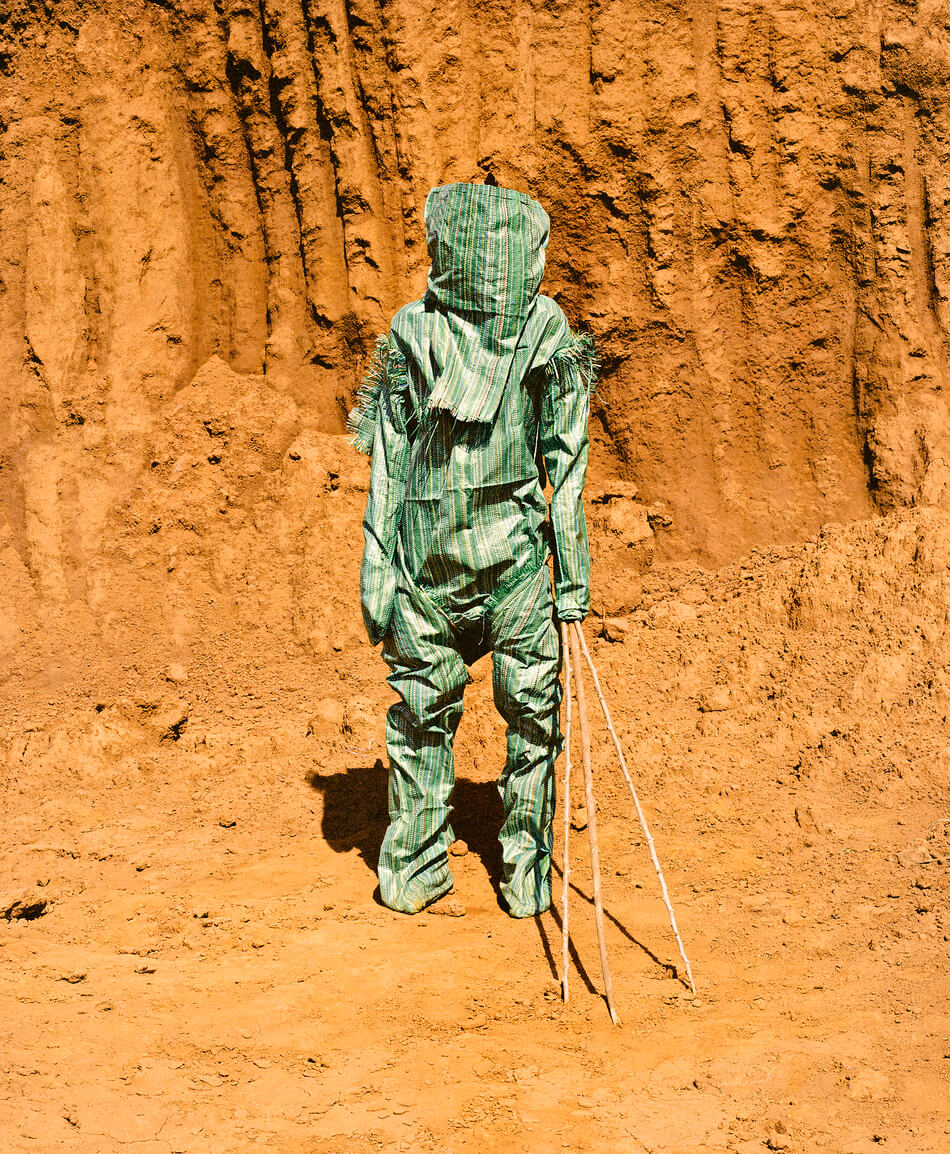 I am of the opinion that there is an innate maximalism to Africanism or being African. I'm personally drawn to expansiveness and the concept of bigger is better.
This also contributes to ideas surrounding community and building as a people. I connect these assumptions to Leuba's work and what she accomplishes. 
More specifically to Leuba, I believe there is a power that comes from the margin and periphery. A view that, should you choose to accept, only makes your contributions to the world that much more precious and important. Crossed Looks is exemplary of that.