I interviewed Natalia Palombo about her work as an arts producer and how her research focusing on African contemporary visual art and film has manifest itself throughout her career.
On your website you describe yourself as an "arts producer with focus on African contemporary visual art and film". Could you please expand on this?
I've worked within the fields of film and visual arts (predominantly) for around 10 years. In my last year at art school I became very interested in seminal West African films mostly from 70s – early 90s, from filmmakers like Gaston Kaboré, Ousmane Sembène, Djibril Diop Mambéty and Souleymane Cissé. I went on to do a Masters on the African film industry, looking quite specifically at the role African film festivals play in the distribution of African cinema. From that research, I went onto work with a Scotland-based African film festival called Africa in Motion Film Festival, and also programmed for organisations in Nigeria and South Africa.
I then began to really miss working with artists, and for the last 3 years I've been working more broadly across the contemporary arts to produce projects with musicians, artists, writers, filmmakers, and so on. I was working mostly outside of the UK until last year,  when I opened a new project space which focuses on my research, based in Glasgow, Scotland.
My work has always been interested in how you can use creative practice to change perspectives and challenge prejudice in the UK. Our arts sector here still serves as a vehicle to 'preserve' western perspectives and white supremacy, providing space for mostly white, middle class artists, as per usual. My new project space is trying to build mostly non-arts audiences to engage with authentic African and Caribbean perspectives that counter the narratives pushed through western media.
Tell our readers about some of your research which extends from this.
I hope all my work extends from this point.
Tell our readers about The Telfer Gallery. Are you still involved in The Telfer Gallery in any capacity?
I co-founded The Telfer Gallery in 2010 alongside a bunch of friends. I spent a couple of years on the programming committee before moving on to focus on my own research. I co-founded this organisation straight out of art school, so it played a big role in how I would go onto develop my career as a producer and a curator. I studied graphic design at art school, and at that point, all I knew was that I wasn't going to be a graphic designer. This platform really allowed me to understand where my skills lay, and how I wanted to work with creative people to produce a socially and politically engaged practice. To be honest, it was here that I realised that I had no intention of creating work, and that my role was in creating spaces and places for more important voices to be heard.
When we were designing the refurbishment for the new Many Studios building, we also designed a gallery space for The Telfer Gallery, so Many Studios continues to support this platform by giving the organisation space in kind. It complements The Gallow Gate really well as The Telfer Gallery works predominantly with Scotland-based artists, and producing more of a traditional exhibition programme which focuses on high-quality arts production. You can find out more about their programme on their website.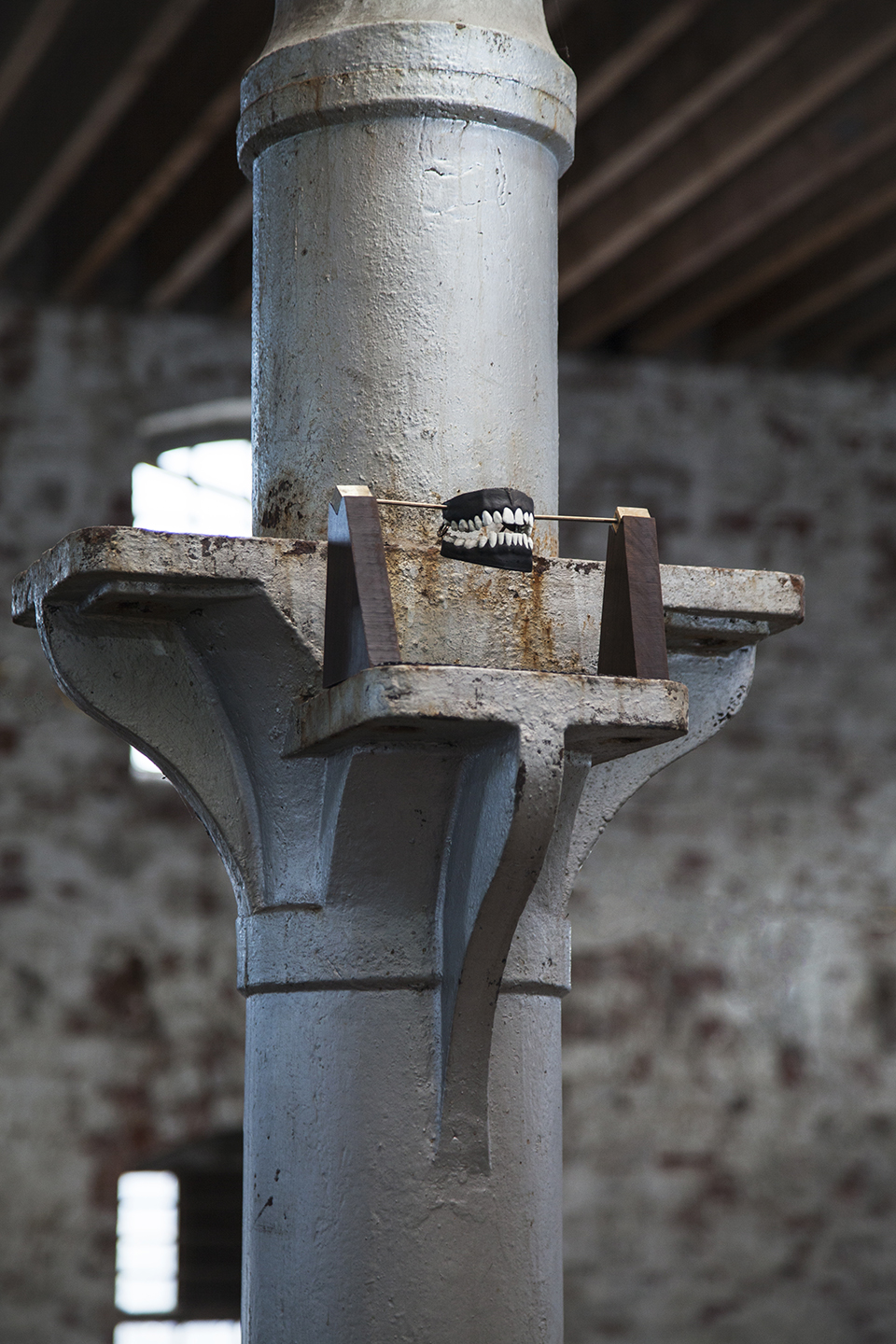 Tell our readers about some of the projects you were involved in as a freelance art producer – there are quite a few. Perhaps mention the ones you enjoyed the most or you felt related to your research directly.
In 2016, I co-curated a group exhibition with Mother Tongue called Rum Retort. The exhibition sought to re-trace and activate the connections between Greenock, Scotland and the Caribbean, sited in the town's former Tobacco Warehouse. At the height of trade to the port, Greenock received up to 400 ships from the Caribbean annually, arriving with sugar and tobacco, and now like the Caribbean, is a stopping point for cruise ships. Scotland's role in the slave trade has long been a contentious issue. We have often pushed the blame towards England and focused instead on the role Scot's played in the anti-slavery movement from 1780. Rum Retort was conceived in part to draw attention to Scotland as collaborators in the enslavement of nations.
Ref: Scottish historian Stephen Mullen's book "It Wisnae Us: The Truth About Glasgow and Slavery" is an interesting account of Scotland's tangible links with slavery, focusing on physical legacy through the buildings and streets of the Merchant City.
The Power of ZA (2014) is also a really important project to me. I co-produced The Power of ZA with a Scottish based design studio, Pidgin Perfect, for World Design Capital Cape Town 2014. The Power of ZA was a research project which served both as a big learning curve for me professionally, and also inspired a lot of my current projects through the connections made while in South Africa.
This was one of the first freelance projects that I produced in collaboration with another organisation. This experience was important in terms of understanding how to manage two sets of objectives and expectations for one project. I struggled at points to make sure the research was portrayed in a way that was authentic, and also relevant to how my research is positioned. There were compromises that I had to make in terms of the 'voice' of this project – as an outsider I think it's important to make sure the voice comes from the content and the artists, rather than the producers. However, the project also gave me the opportunity to meet incredible artists who I've gone onto work with in other projects. My follow-up project CC Joburg | Glasgow came from this research and allowed me to work with incredible artists Lindiwe Matshikiza, Dean Hutton and Anthea Moys, and has also been the seeds for my next project, Many Half Hours, with Mushroom Hour Half Hour.
How do you feel this time working as a freelance art producer has shaped your understanding of what it means to be an art producer, as well as how it has informed how you approach your position as Managing Director at Many Studios?
My time working as a freelance producer allowed me to travel to incredible places and these trips have undoubtedly shaped my research and changed both how I work and who I am as an individual. My research manifests in a number of ways, however, travel remains to be the most effective way for me to build ideas and learn about new artists' work. When I'm reading, or even meeting artists from all over the world whilst at home, it's definitely hard for me to fully detach from the hecticness of home! Visiting other cities gives me the chance to fully immerse myself in creative practice, and I've found my most important relationships come about in those periods.
Unfortunately, I don't get much time or resources to travel in my new role, but this realisation has definitely shaped how I work with artists that I invite to Glasgow. I think it's important to create the space for visiting artists (in the broadest term) to engage with the city they're in, to critique the city, and to make sure that the project is designed to be responsive to the moments that occur when you're in a new place and meeting new people.
Tell our readers about Many Studios. What direction do you see Many Studios going with you as Managing Director?
Many Studios is a big beast! We've had such an incredibly journey building this business. We started in 2010, and ran as a voluntary directorship for the first five years. An opportunity came up in 2014 to refurbish a massive building in the East End of the city. We finally moved into the building in March 2015, and introduced 40 creative studios, two galleries, residency spaces and creative shop units. I'm the Managing Director of the organisation, but also the only staff member at the moment. This means my role is diverse, working across studio management, accounts, curation, community outreach, business strategy, etc! Thankfully, I get a lot of help from two advisory directors, Becca Thomas and Marc Cairns.
The core of the organisation is the 70 creative tenants that work from the building on a day-to-day basis, but our public-facing programmes allow us to connect our tenants to international practice through The Gallow Gate, and locally, East End First Saturdays and Ross Street Market, our monthly culture festival and outdoor market, bring new audiences and entrepreneurial energy to the area we are in, whilst building unique partnerships that bolster footfall and grow the local economy.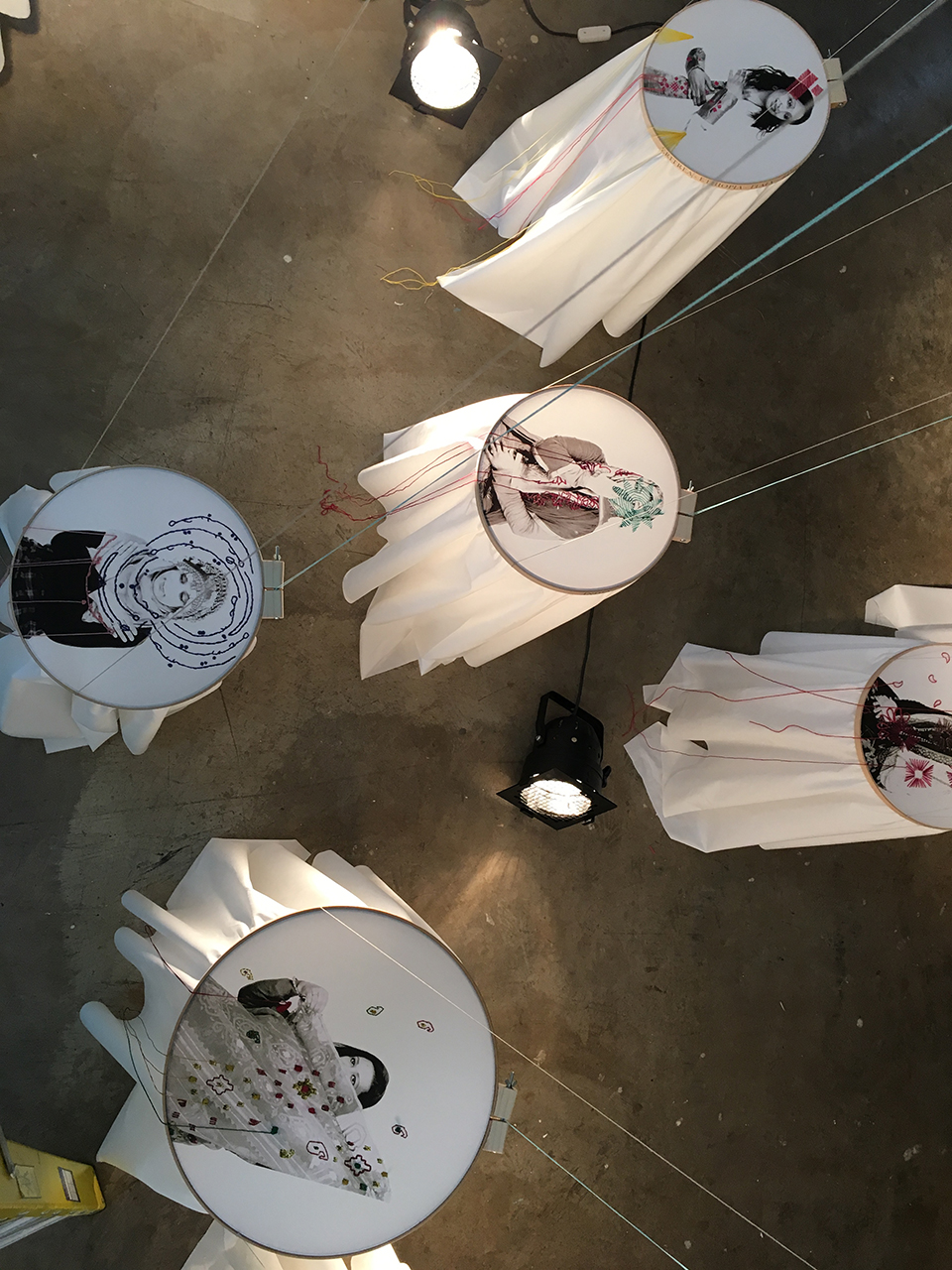 Tell our readers more about the new space curated by you at Many Studios, The Gallow Gate.
Through The Gallow Gate, I produce an accessible programme of creative projects but also responds to the intentional unconventionality of the space – a 'gallery' that doesn't follow a white cube format, designed with modular openings allowing the room to collapse and expand, with broken walls and large, shop-front windows. We designed the gallery as such to challenge what people expect from creative practice, and to try to break down barriers of access and elitism within the sector.
The 2017 arts programme will focus on live, temporal creative practice, tracing the process and development of included projects to consider the relationship between audiences and artists and to counter expectations within arts practice that discourages the idea of 'failure' and ongoing criticism of work placed within a gallery format.
Since opening in March 2016, The Gallow Gate has experimented with methodology by introducing play and participation to build accessibility with our local and wider audiences, and to push the artists to challenge their own communication with audiences.
Our 2017 programme invites 8 artists/collectives to undertake an on-site residency. Some of our residencies sit within existing programmes including Connect ZA (South Africa), Making More Art Happen (Zimbabwe), Stories, Stones and Bones (Heritage Lottery Fund), and invites artists from Scotland, Wales, South Africa, Zimbabwe, The Gambia, Nigeria, Cape Verde, Senegal, Morocco, Barbados and Pakistan to The Barras.
Who or what are you excited about at the moment?
I'm so excited about our next residency, Many Half Hours. From 22 May, Many Studios will be hosting a 2-week residency in partnership with Mushroom Hour Half Hour (Johannesburg). We've invited two incredible musicians to Scotland, Sibusile Xaba and Thabang Tabane, to collaborate with 6 UK based musicians to create new work. The core artists from the UK are Sura Susso, Omar Afif, Moctar Sy Sawane, Cassie Ejezi, Melanie Forbes-Broomes, Rayanne Bushell and Katie Armstrong, with other artists to be announced soon. The invited artists all come from diverse musical and traditional backgrounds. Most of the artists have never played together before, intertwining contrasting musical traditions to create a unique fusion of sound and movement. A series of live performances will be staged throughout the residency, inviting the public to trace the process of the collaboration. We have kora, drums, gimbri, guitar, cello, dance, writing all on one stage, with musicians coming from all over Africa: South Africa, Morrocco, The Gambia, Senegal, Nigeria, to the UK.
Some of you will know Mushroom Hour Half Hour –  an Experimental Music Imprint from Johannesburg doing incredible things. They curate location specific recordings featuring musicians that would not ordinarily play together – musicians from different generations, traditions and musical styles, to form unique, once-off collaborations. This residency is built around the theme of collaboration, both between Many Studios & Mushroom Hour Half Hour, and between artists in UK & South Africa. As well as inviting public to a series of live performances, "MANY Half Hours" will produce a series of recording sessions in and around Many Studios which will be hosted online.
Anything else you would like to share about yourself or your work?
I'm currently programming for next year at The Gallow Gate (from March 2017 onwards) and I'm always interested to chat to people about collaborations. Give me a shout if you're interested in working with me to produce an exhibition/events/live performances in Glasgow.
To keep up with Natalia or to get in touch with her check out her website, Twitter and Instagram. To keep up with work at Many Studios check out their website, Facebook and Instagram.