Founded in 2018 in an Honours in Curatorship course, Re-curators Curatorial Collective comprised of Amogelang Maledu, Luvuyo Equiano Nyawose and Thembakazi Matroshe, "is interested in developing and cultivating research and artistic methodologies around Black cultural production in Africa and its diaspora." On July 31, the collective which is moved by an inter-disciplinarily methodology oscillating within and between curating, workshop facilitating, publishing, artist management, art advising and acquisitions as well as research production, opened their first group exhibition with 99 Loop Gallery titled 12 Hours of Breathing.
With featured artists: Okhi Mookho Ntho, Ravélle Pillay, Zenande Mtati, Alexandra-Naledi Holtman and Lorraine Kalassa — the group show of figurative and abstract mixed media works reflect on the sense of wrestling and surrendering to complicated feelings of what it means to be living right now — enduring ontological ruptures.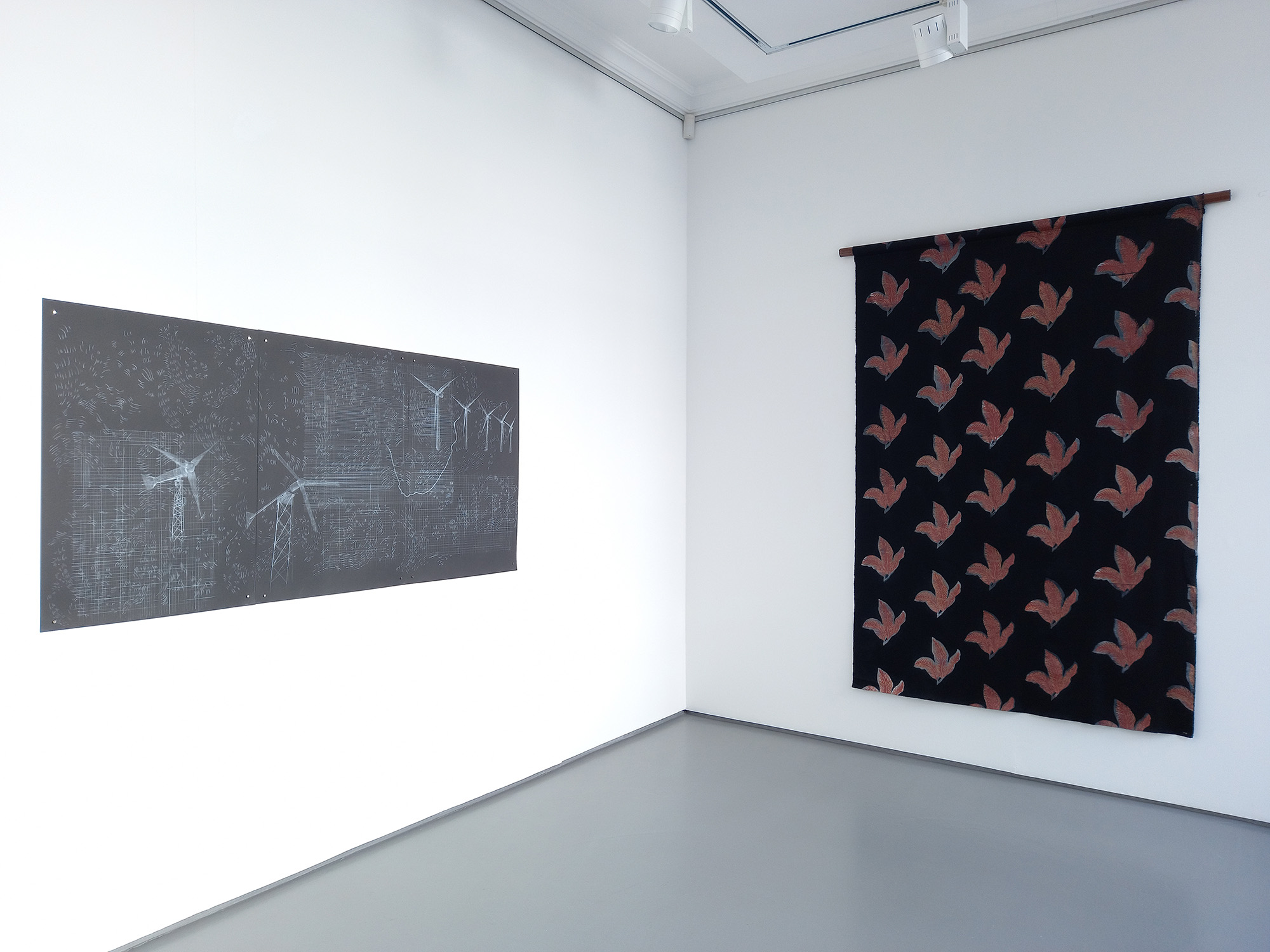 12 Hours of Breathing installation view.
An evocative group exhibition exploring the many tangents of a solitary existentialism in multiple ways: the mundane; modes of leisurely practice, radical acts of self-care and even with the split moments of joy — 12 Hours of Breathing also stands as a material, aesthetic and conceptual testament to Re-curators' re-imaginative intentions as expressed by Nyawose in dialogue with UNDERLINE projects: 
I think our collective interest as Re-curators is to collectively, protect and preserve Black cultural production and thought. As reflected in our elected artists — artists of our generation — whose work we resonate within this postcolonial post-apartheid South Africa where even as young people born around the euphoria of Black liberation in South Africa, we are still at a quest of re-writing and asserting our collective narrative into the history of art in a less Western-dominated perspective. Our collective aims and the elected artists are similarly interested in these contextual political shifts, as is their individual nuanced aesthetic contributions and conceptual merit. They make us rethink art production and reclaim it from the clutches of the canon.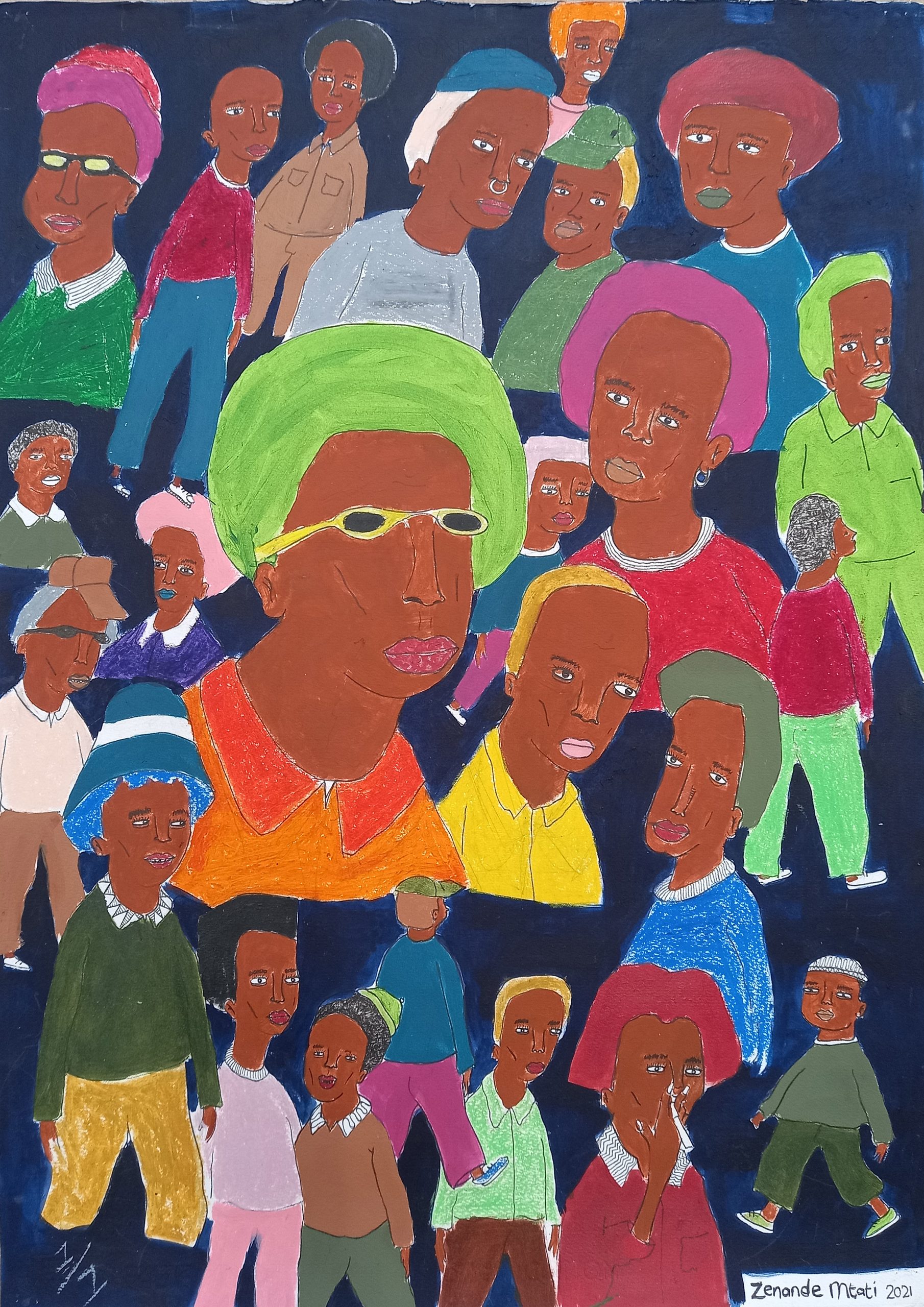 Zenande Mtati, Abantu 4; 2021.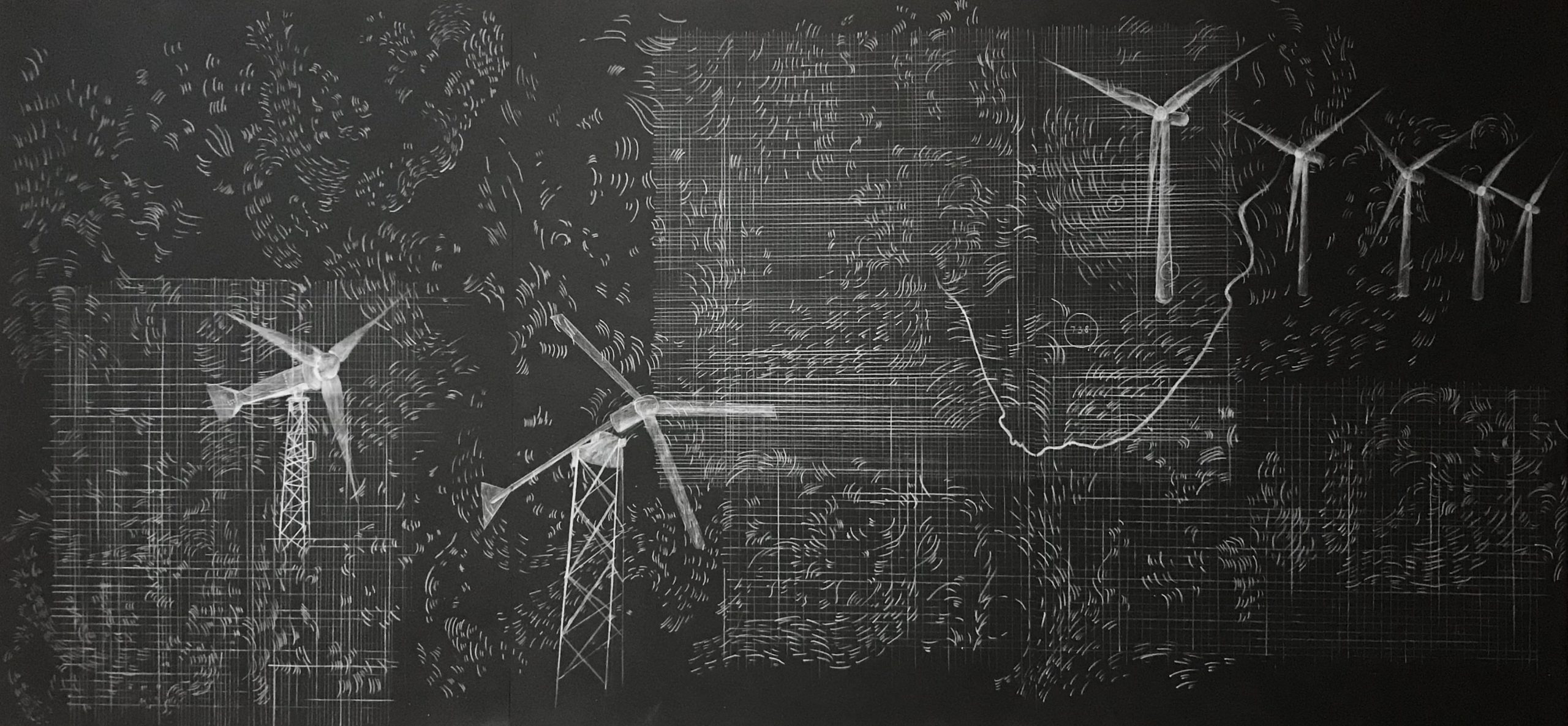 Alexandra-Naledi Holtman, Messages from the Wind; 2020.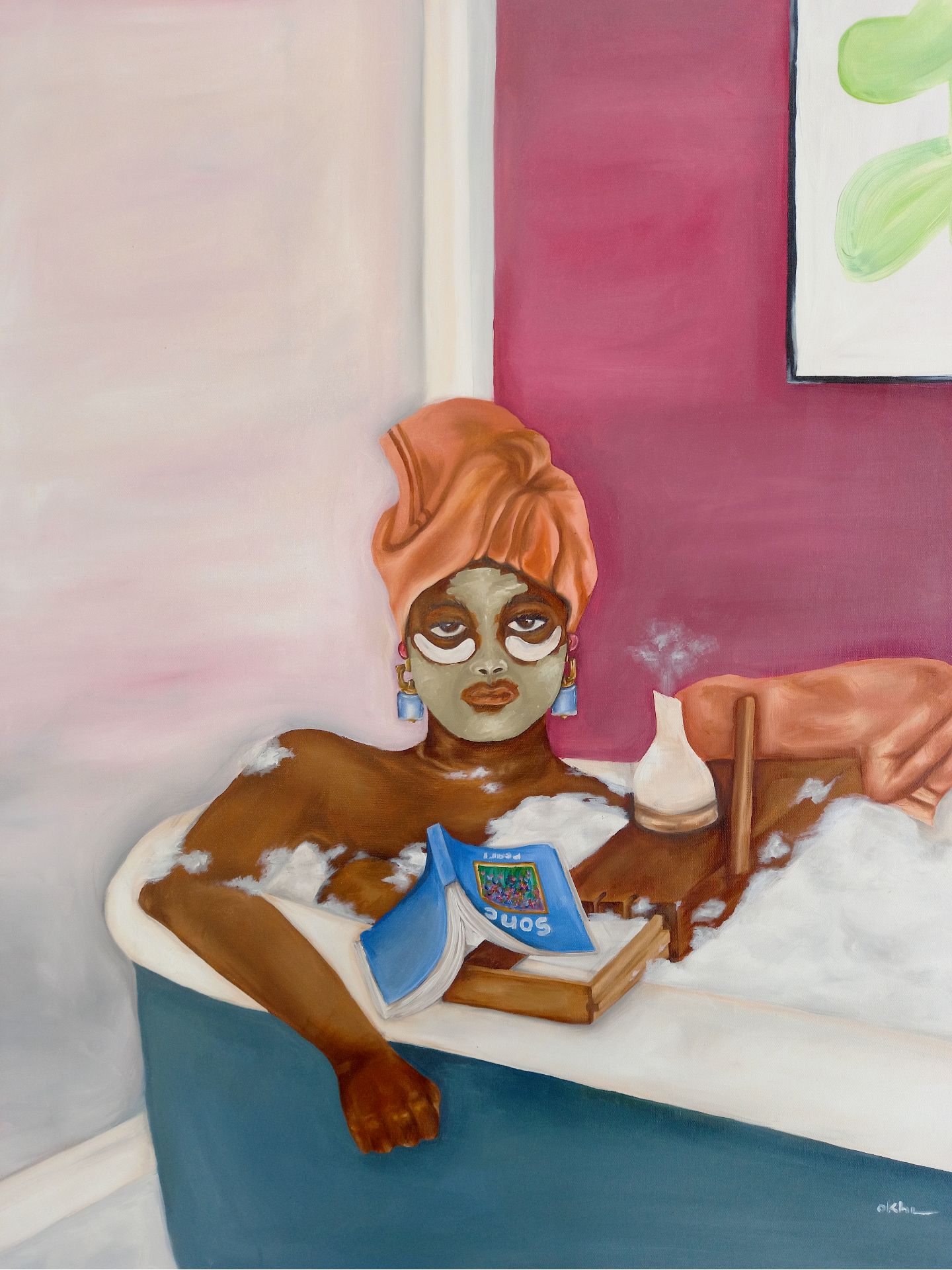 Okhi Mookho Ntho, Self Care; 2021.
Informed by lived experiences, each featured artist presents their articulation(s) of selfhood, compounded by our current obscure reality and its weighted implications with H/history, belonging and the ongoing quest for freedom. In 12 Hours of Breathing's curatorial, aesthetic and conceptual cosmology Okhi Mookho Ntho centres Black people in her playful paintings engaging with practices of the every day, including the political work of self-care and leisure; Alexandra-Naledi Holtman layers and deconstructs elements of maps (de-configuring cartographies), through video assemblage of the movement of air through clouds and sonic elements of wind and air and Lorraine Kalassa turns to her family histories and orientations of place-making with the mechanisms of collage-making to speak to practices of selfhood, re-membering and healing. 
Whereas Ravelle Pillay's arresting portraits of dismembered eyes yet still engaging in symbols of returning the gaze, suggest metaphors of the risk of losing sight, of our capacity to act, or how to look without looking away, to resist never forgetting and Zenande Mtati expands painting traditions with a visual language that is influenced by his illustration and animation background figuratively suggesting the plurality and colour of Black life with his colourful portraits of young Black people.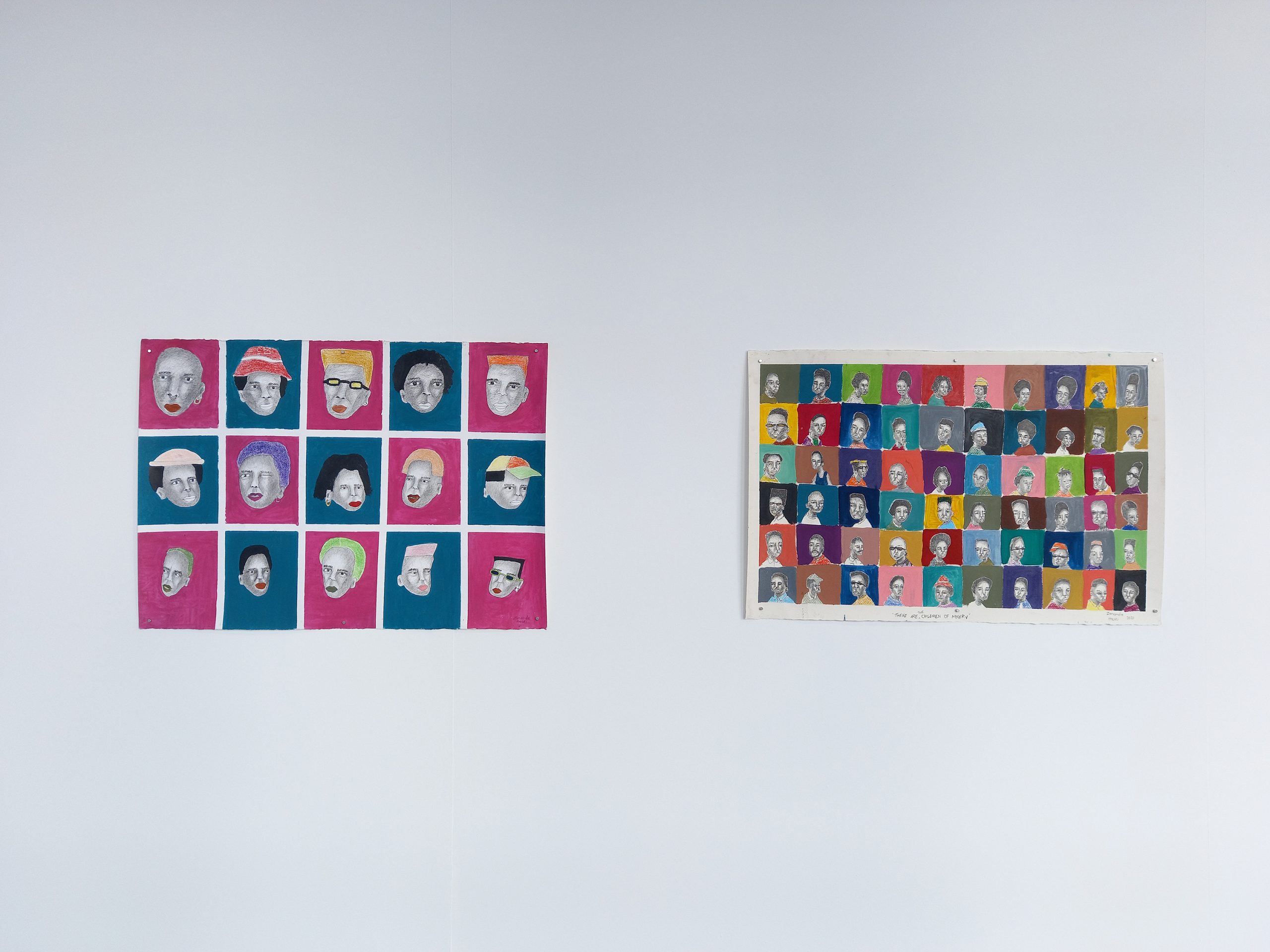 12 Hours of Breathing installation view.
I think there is a particular and intimate relationship Blackness has with precarity and with perceived states of living in the negative; a H/historical relationship of recuperating these states for a radical politics, praxis or imagination, and in this way, precarity is also a companion in the curating of the show as the collective shares: 
Relying on the current zeitgeist of ontological precarity, we look inwardly at practices of (artistic) self-preservation and being present: the act of being alive. In getting used to being unable to engage with one another as we once knew, However, the indulgence is not macabre despondency. It is scholar, Paolo Bartoloni who writes about the clarity that might arise from precarity, that which is inextricably linked with the potential.
12 Hours of Breathing is on display until 21st August and is viewable between 10:00 – 15:00 during the weekday and 10:00 – 14:00 on Saturdays at 99 Loop Gallery.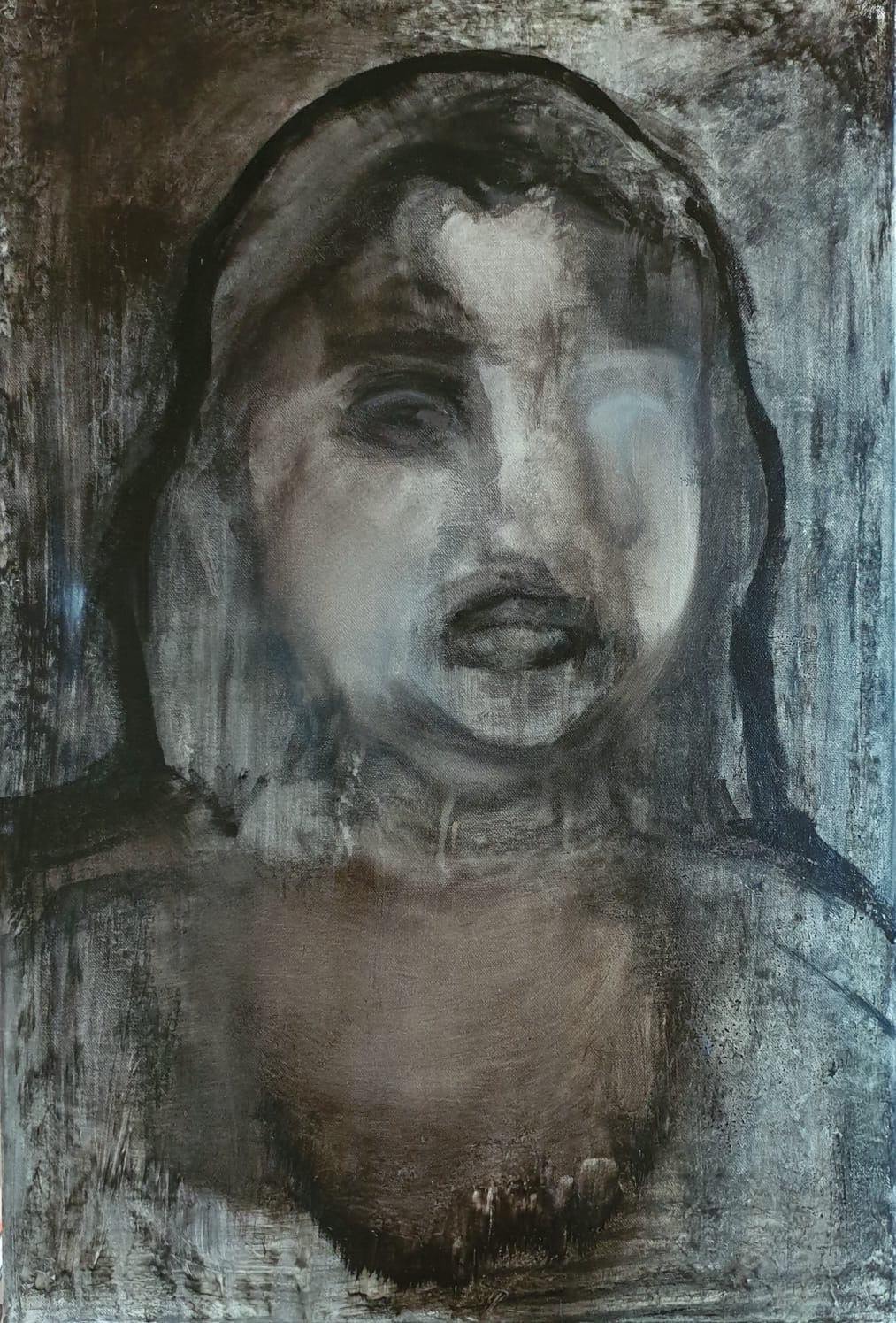 Ravélle Pillay, Birthday Portrait; 2021.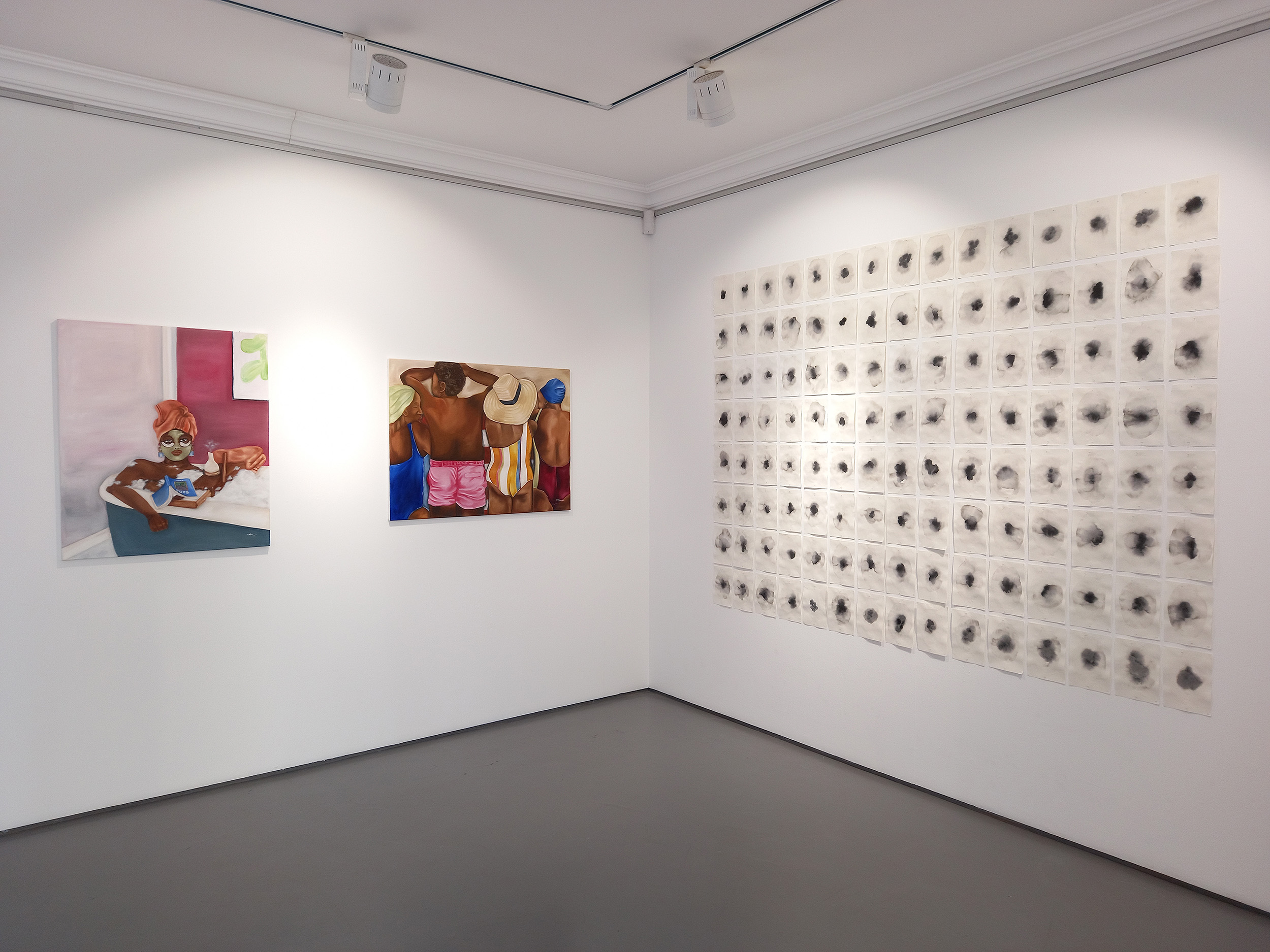 12 Hours of Breathing installation view.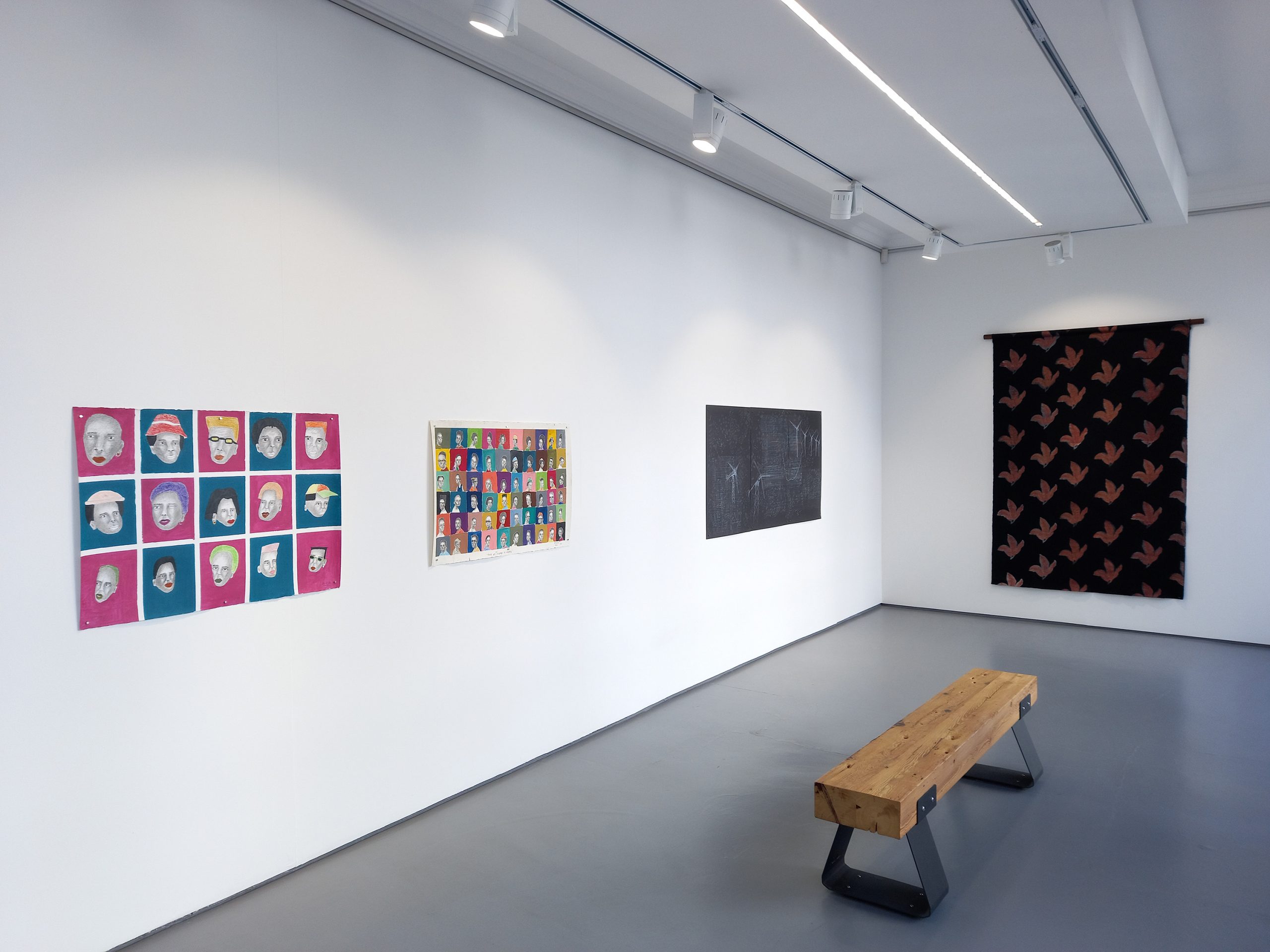 12 Hours of Breathing installation view.