For decades, artists have been welcoming us into alternate worlds that they have created. Worlds that allow them to have a moment of reflection upon their life experiences, how they view themselves and the kind of worlds they are trying to forge through the beauty of self-portraits.
I'm talking about worlds created by the likes of Frida Kahlo where she's able to use the medium as a form of healing, and where she celebrates the divine femme by portraying herself as Jesus Christ. The likes of Tony Gum who create works that place the subject as an art piece; painting the body as art and art as the body.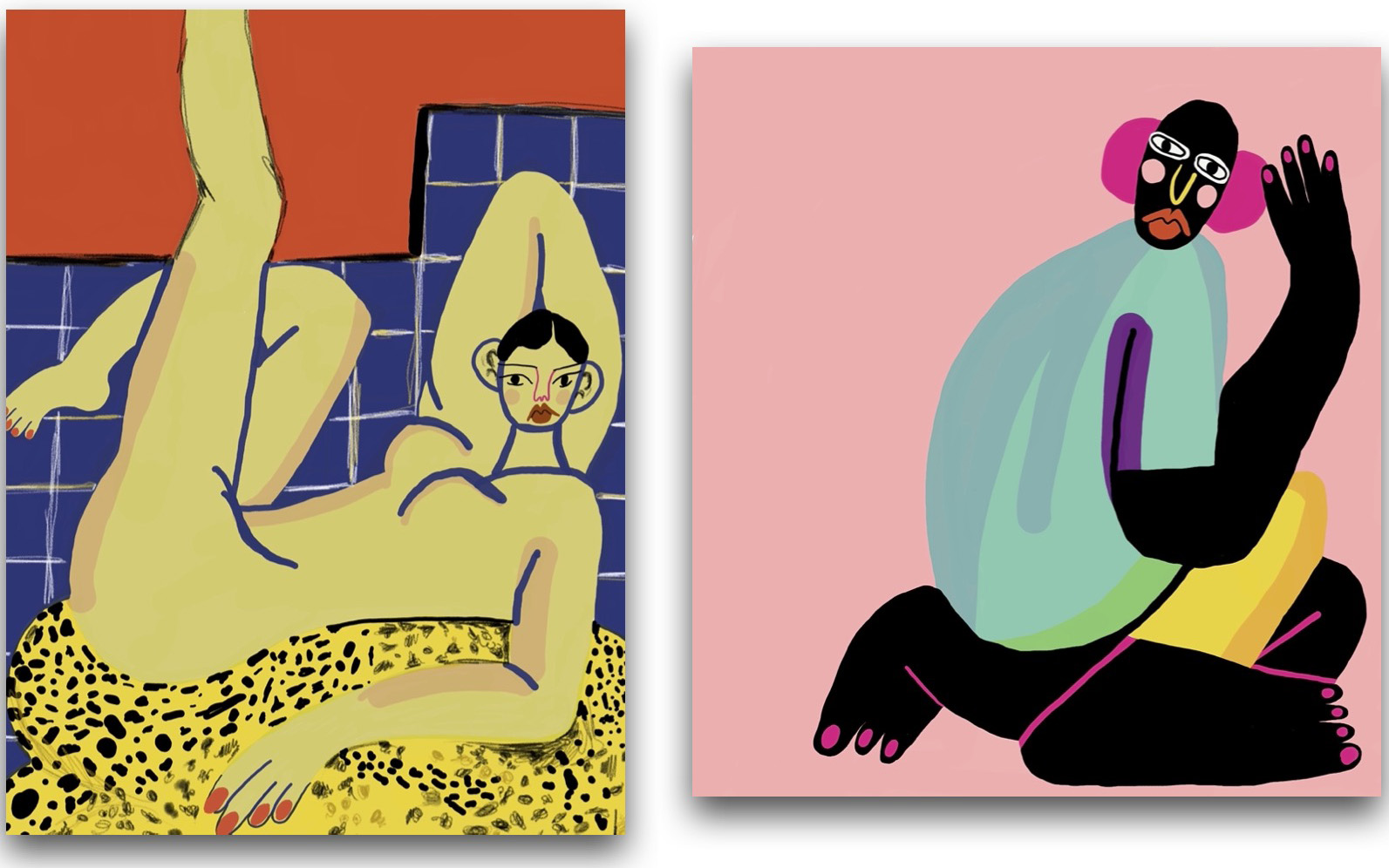 This medium continues to grow and open up space for new and upcoming artists to shape the world and how we perceive it. We are invited into the world of Boemo Diale who describes herself as a multidisciplinary artist. An artist whose work interrogates the inner workings of her child self who existed in liminal spaces between rural and urban.
Her works reflect upon the nuances of gender, race, culture, identity, mental health and spirituality. The works themselves are often playful, cathartic, child-like reflections of the inner workings of her internal world.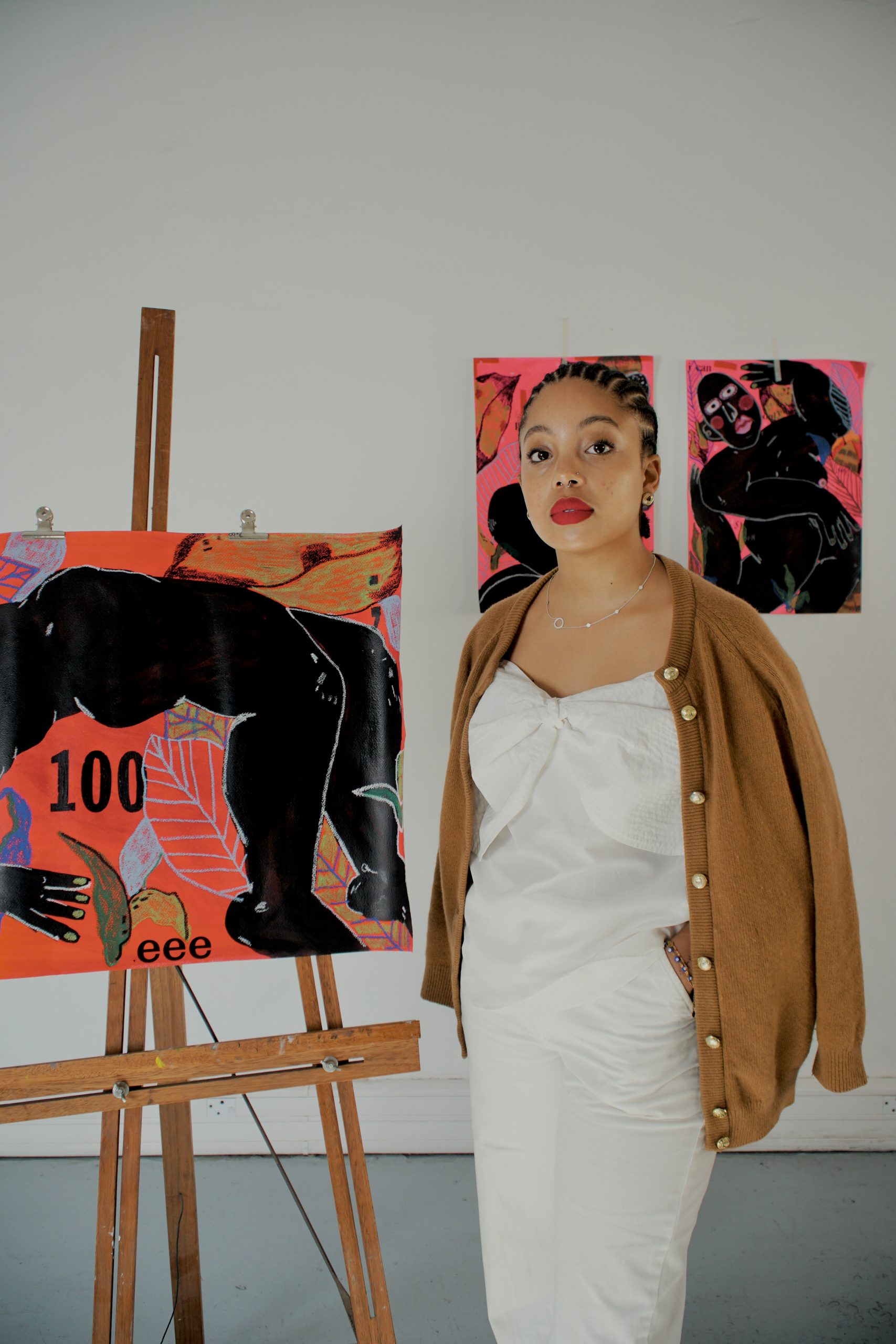 Boemo is currently studying Film and Television at the University of Witwatersrand. Her journey which is reflected in her work is influenced by her experience of growing up in Rustenburg, North West and in the suburban sprawls of Johannesburg, Gauteng.
Her current ongoing body of work BemoDoll continues to paint the story of her experience with gender, race, culture, identity, mental health and spirituality. The work shows us BemoDoll playing, living and joining up the pieces of what it means to be part of the physical world.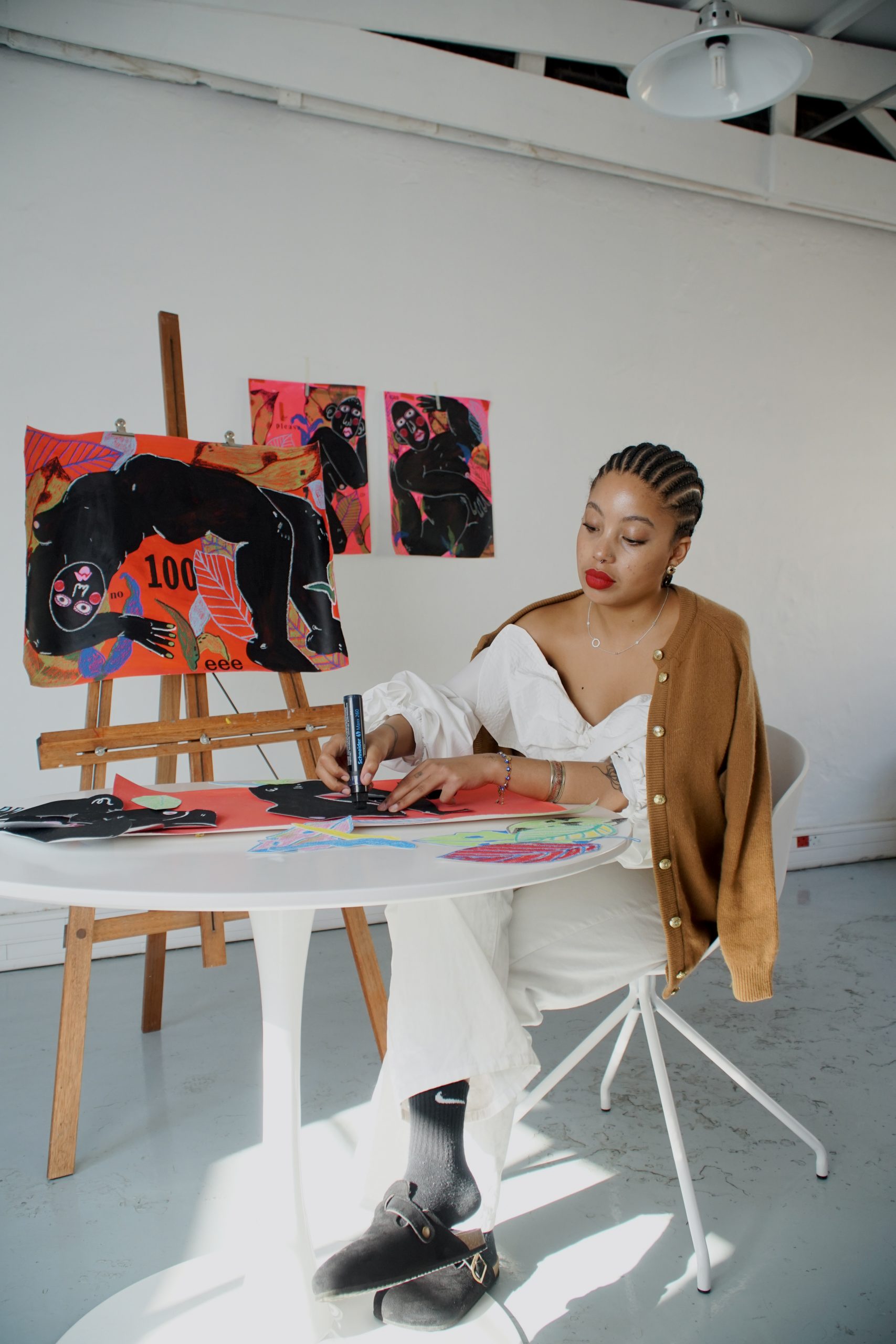 The use of sharp reds in her work serves as a demand, while the colourful yet gently rendered pastels, create a feeling of joy as one interacts with the work. It continues to be an extension of her inner child as she's growing and having to grapple with the challenges the world throws at her as a young woman.
Therefore, cultivating space for artistic therapy and creating a world that supports the radiance of her artistic spark. Boemo lit up Braamfontein in the month of May 2021 when she introduced us to BemoDoll through her debut solo show with Kalashnikovv Gallery titled PERMACULTURE.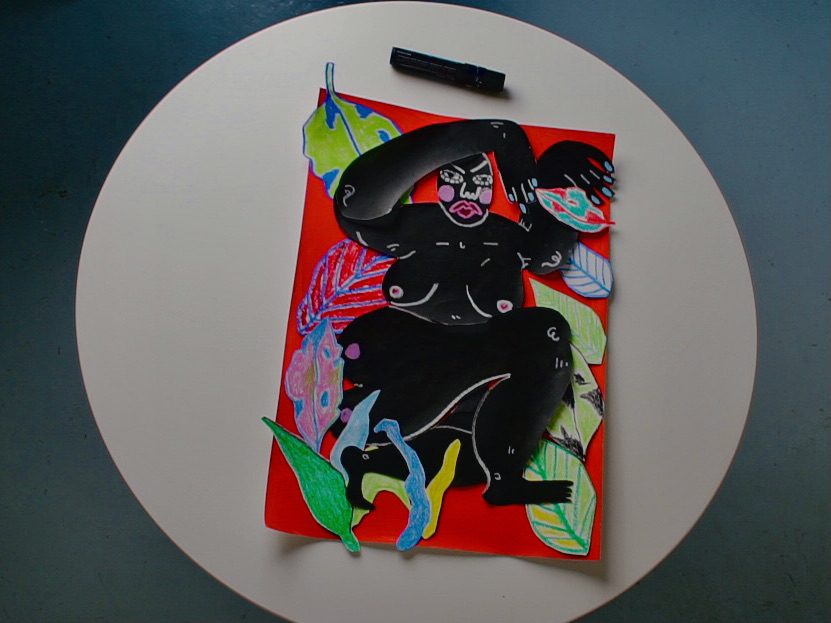 PERMACULTURE was a reflection on how Boemo is adopting and redefining philosophies of cultural aesthetic ecosystems to create a regenerative consciousness. The intention of her artistic interrogation with PERMACULTURE and beyond, lead me to think of Boemo's journey as a visual artist as nothing short of generative.
Her upcoming shows include a group exhibition titled Blue Tape series, which will run from the 11th of September 2021, followed by a show at a new untitled space opening in Oxford Park on October 16th. 
Boemo's works are available for purchase via Kalashnikovv Gallery view the full catalogue here!