The Johannesburg nightlife scene is ever diversifying and we are here for it! It's no secret that queer people in Johannesburg know how to get down and event organizers Lelo Meslani and Khumo Pulumo know just how to throw the right party. Not only have they provided queer and femme bodies with the golden opportunity to get to know one another and create a stronger sense of community, they've also built a base from which queer and femme performers, DJs and photographers can gain experience, make some money and put their work out there. The horsepower, thought and extra effort they've invested into their events, respectively, have earned them huge traction in the queer community and otherwise. MOOD and Vogue Nights Jozi have actualized the party dreams of queer people beyond their wildest imagination.
First we must educate ourselves on ballroom, ball; an LGBTQIA+ subculture. A ball is an event held for all spectrums of the queer community to partake in, walking in different character, vogue or fashion categories in the hopes of winning trophies and prizes as decided by a set of judges. It's a space that calls for characters, fashions and attitudes that are over the top, bold, or unique. All event attendees get to watch the walking and judging processes and are encouraged to engage with the contestants as they perform. The culture met its inception over five decades ago among queer black and Latina youth in Harlem, New York and can be explored in the documentary, Paris is burning. The very first time that this subculture was popularized in Africa was right here, in Johannesburg, in 2018.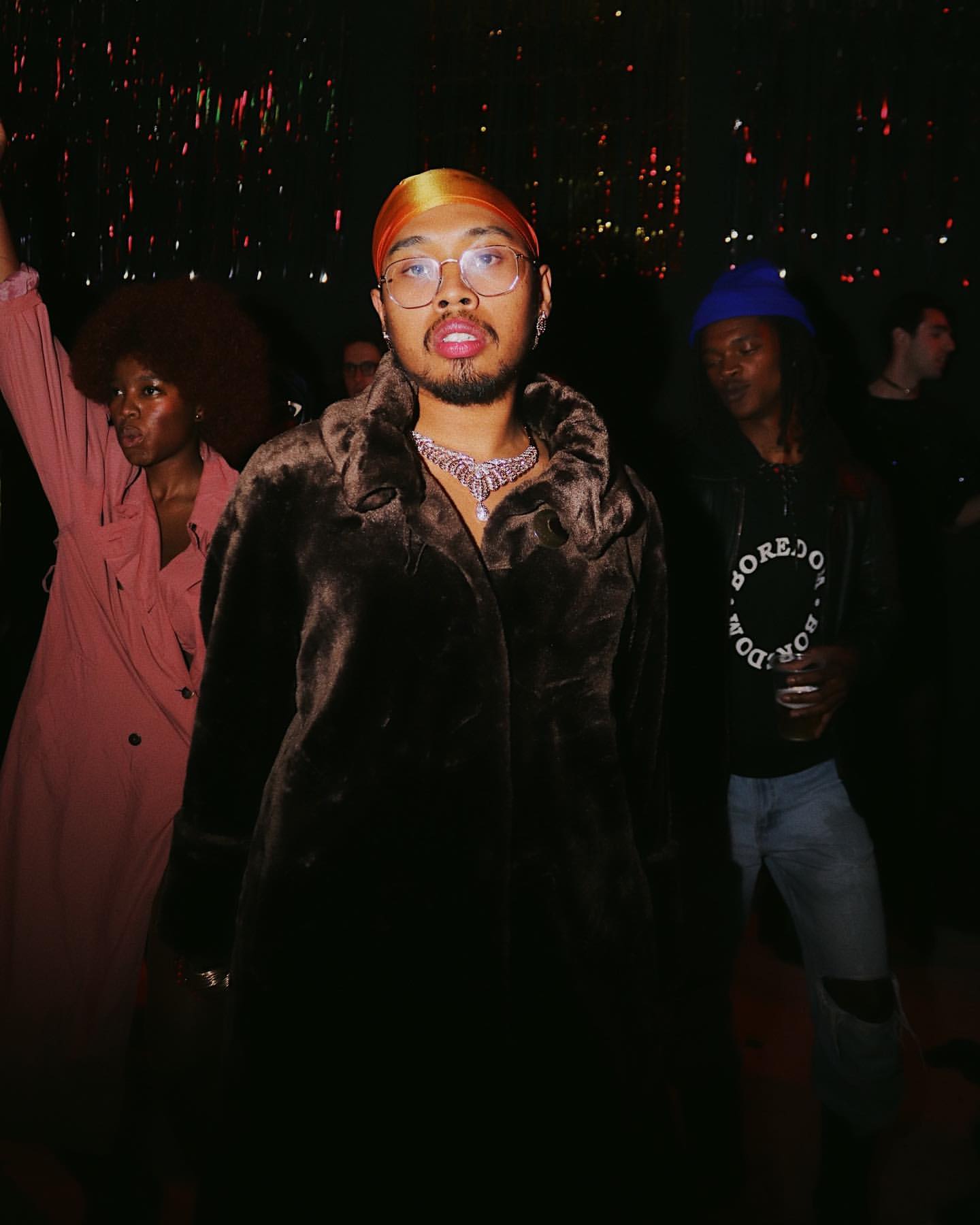 "The start of Vogue Nights Jozi became a monumental occasion as South Africa's first ever ballroom/vogue event." These are the words of DJ, visual artist, influencer and now event organiser, Lelo Meslani. When one types "ball culture Africa" into the Google searchbar, his is the first name to appear. Popularly and affectionately known as 'Lelowhatsgood', his alias has grown to become one you've heard on countless occasions if you have your ear on the ground listening for the heartbeat of Johannesburg's music culture. Not only did we see Lelo's name on this year's prestigious Afropunk lineup in April, he was also listed as one of the most influential young creatives by Sunday Times on Youth Day.
On top of all of this, Lelo still made the time to give us Vogue Nights Jozi: an event that facilitates queer glory and visibility in a country where the only known queer existence is survival. Lelo explains to us how Vogue Nights Jozi affirms its place in the Johannesburg nightlife scene with the added upperhand of inclusivity and intersectionality. "The first one was held on the 29th of June, 2018. 6 events have been held so far, including a Death Drop Island collaboration."
Vogue Nights is an event that has long existed in international cities like Los Angeles, New York and Berlin. After planting the seed in Johannesburg, Lelo intends to grow the event into Durban and cities in the Eastern Cape. While mentioning the love, air of encouragement and support he experiences in the queer community, he should have no problem actualizing these goals sooner than we think. "I think what's happening now is the expansion of ballroom culture in the country. Before Vogue Nights Jozi, there wasn't really anything ballroom-related happening and it's so rewarding to see more of the same kinds of events happening in Johannesburg and Cape Town." Be sure to keep your eyes peeled for information about the next Vogue Nights Jozi taking place on the 27th of September 2019.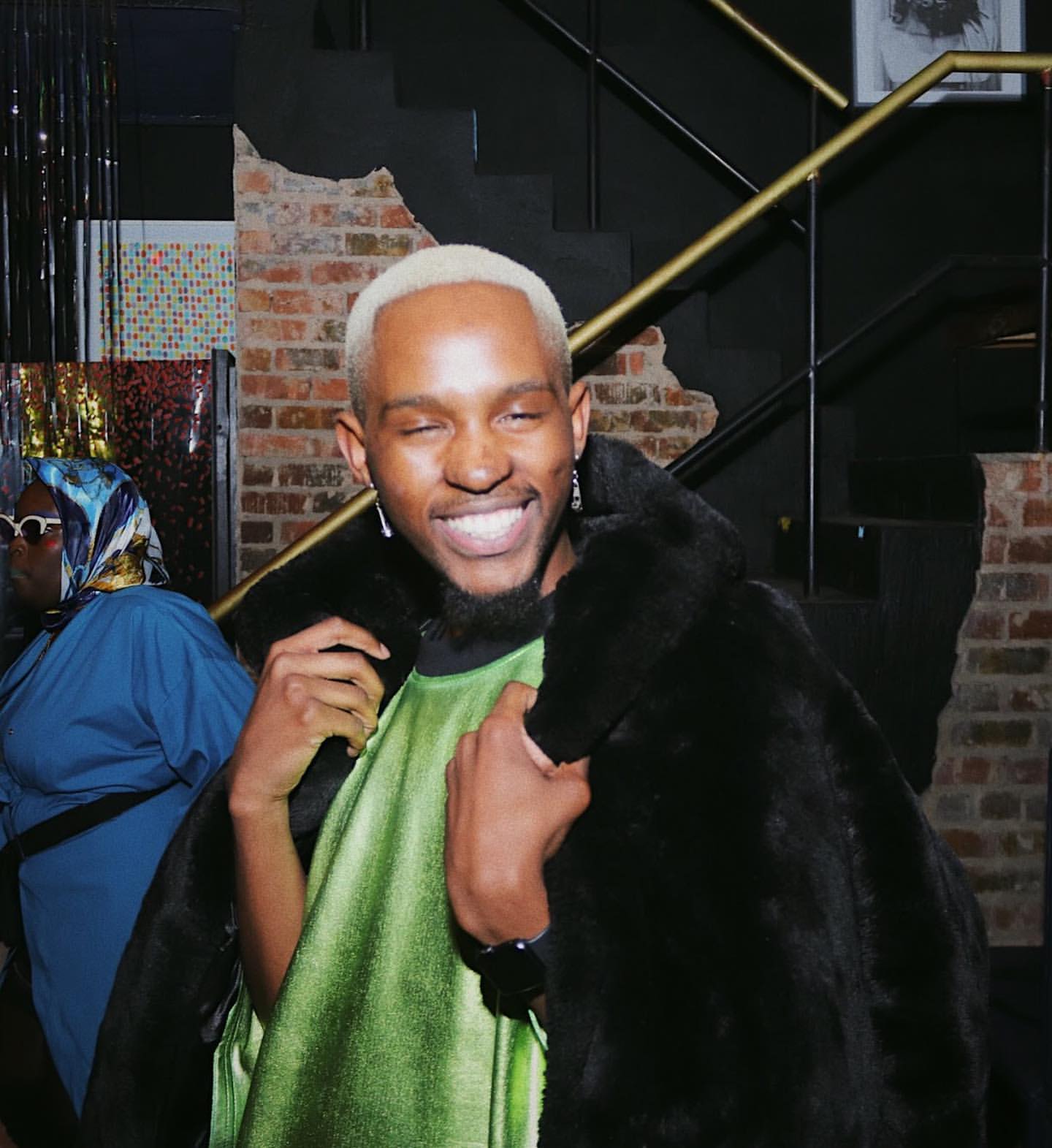 Khumo Pulumo is a Johannesburg mover and shaker, if there ever was one. The 27 year-old award-winning multimedia producer and journalist has extended her resume to include founder of MOOD: an event that celebrates queer voices in all their diversity. Not only is it a party where attendants are made to feel like stars but its aims lie in "providing them with the platform to express themselves in ways they were never able to in spaces like the township or rural areas," Khumo says. The idea for MOOD occurred to her after parting with another event for which she was meant to be the brand ambassador. Khumo had discovered that the event founder was an abuser and this set off a light bulb moment that would grow into one of the most illustrious and safe queer events in Johannesburg. "It clicked that I take the initiative to create a safe, enabling space for my fellow community members," she explains in telling the story of how MOOD came to be. With the help of a friend, they threw the very first MOOD party on the 27th of October, 2018 at J&B Hive.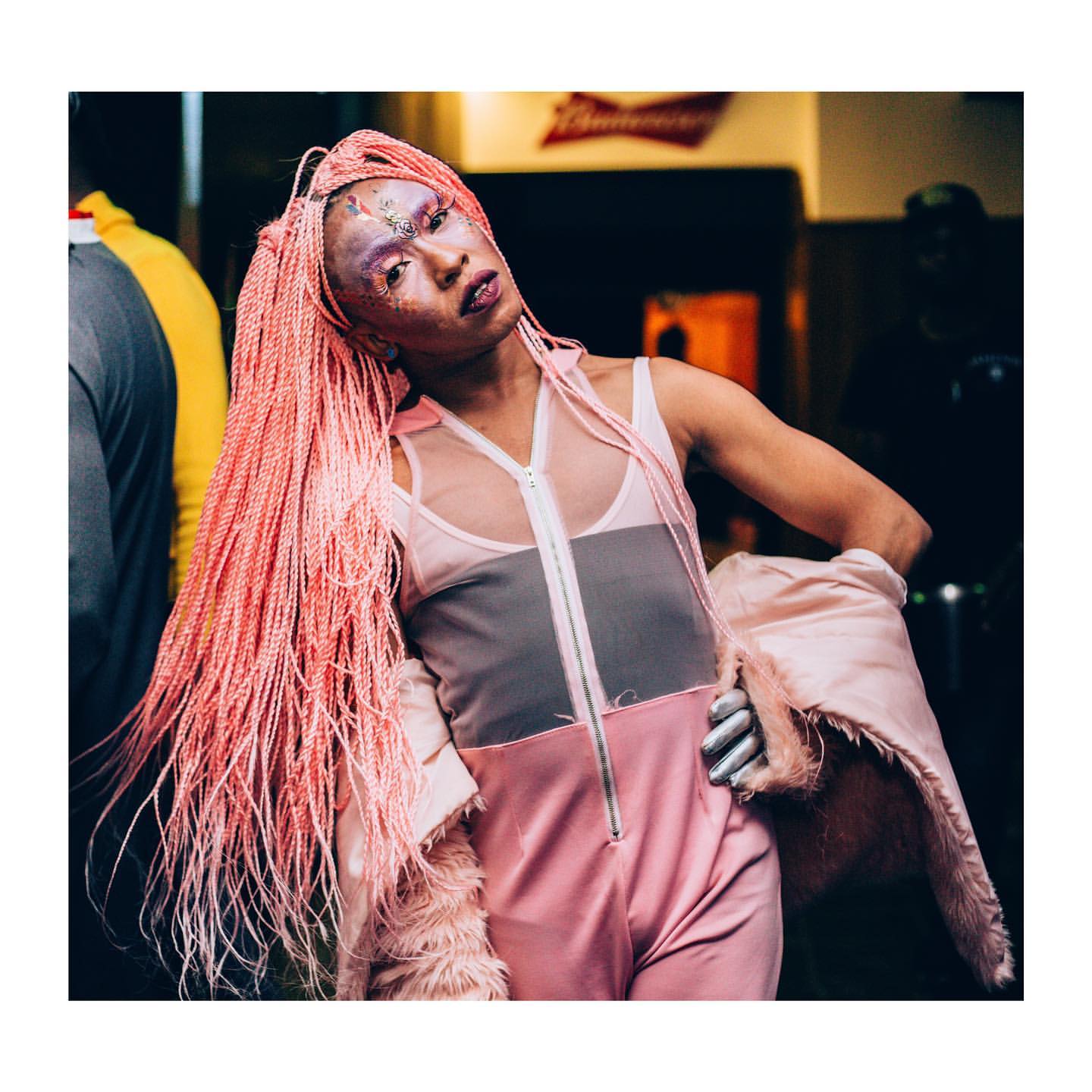 In terms of ensuring and maintaining safety, Khumo considers it important to look at 3 things: the demographic of your party attendants, the venue and its surrounding areas and a well-briefed, respectful security team. It is with this sharp foresight and attention to detail that the rising success of this event has been so rapid. In less than a year MOOD was able to land a collaboration with The Tennis Club and iconic footwear brand, Palladium to host its very own Pampa Pride ball. The event went onto become the new height of MOOD's popularity and to cement its place as one of the most illustrious queer events in the Johannesburg nightlife scene. Khumo forsees new and better heights for MOOD in terms of expansion to different cities, with bigger line ups and to have the event used as a tool for social change in LGBTQIA+ rights. The next Johannesburg MOOD party is happening on the 1st of September 2019.