The earth has almost completed yet another trip around the sun, and with that we shed our old makeup trends and collectively prepare to assume new looks fit a fresher, funner future – whether knowingly or unknowingly.
But of course, nothing is absolute in this world and makeup is in no way prescriptive practice – feel no pressure to change your look because of a change in date, these are just predictions.
Here are some of the 2022 makeup trends we might see on our feeds and in the streets.
Sparkle baby!
The high shine, high sparkle look is set to make waves in 2022. This trend is connected to a couple broader trends and themes for the current zeitgeist, like a drive towards futurism and the 80's resurgence.
There is a lot of space to experiment with this trend, here are some of the ways we may see this trend pop up in the next trend cycle:
High sparkle eyes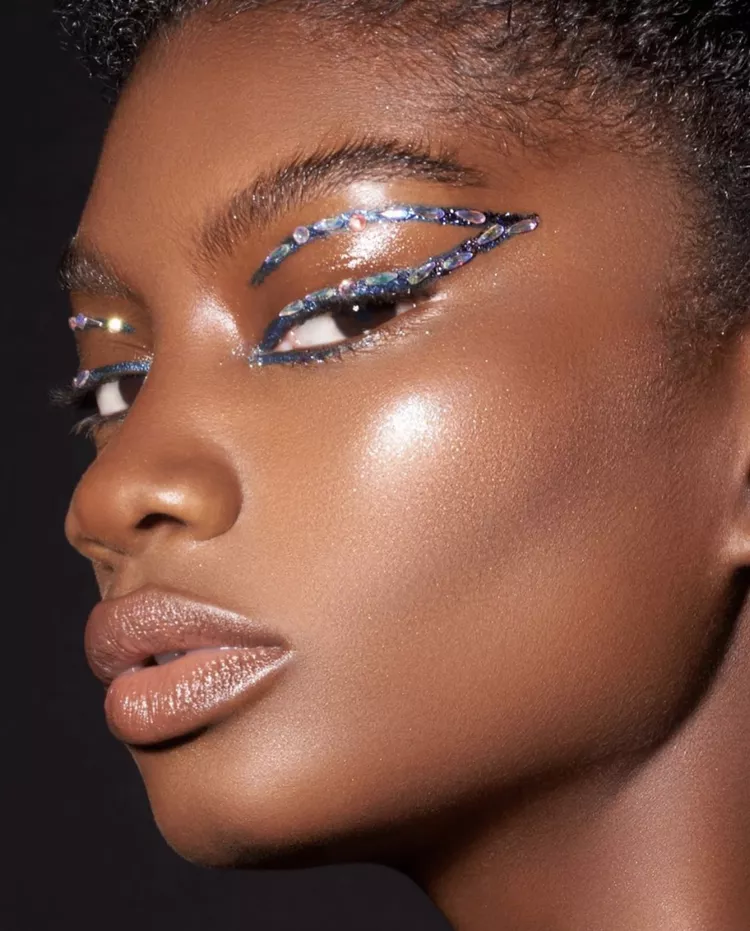 Shimmer on the body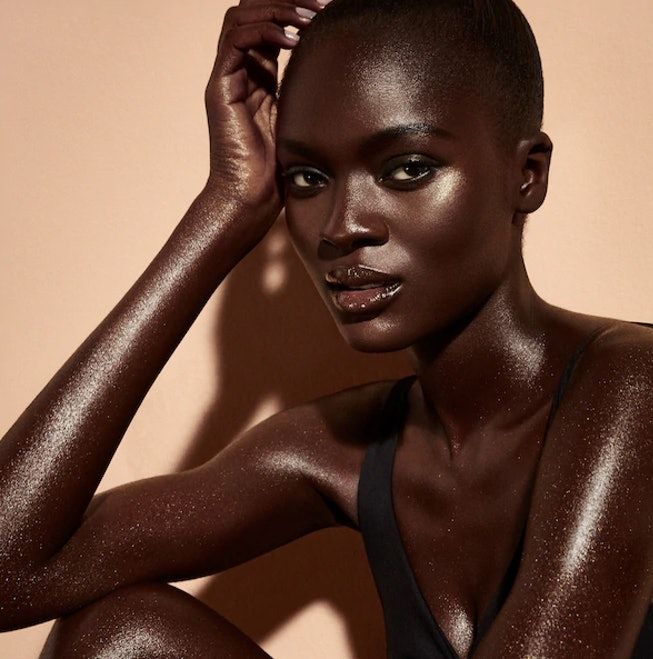 Glitter lips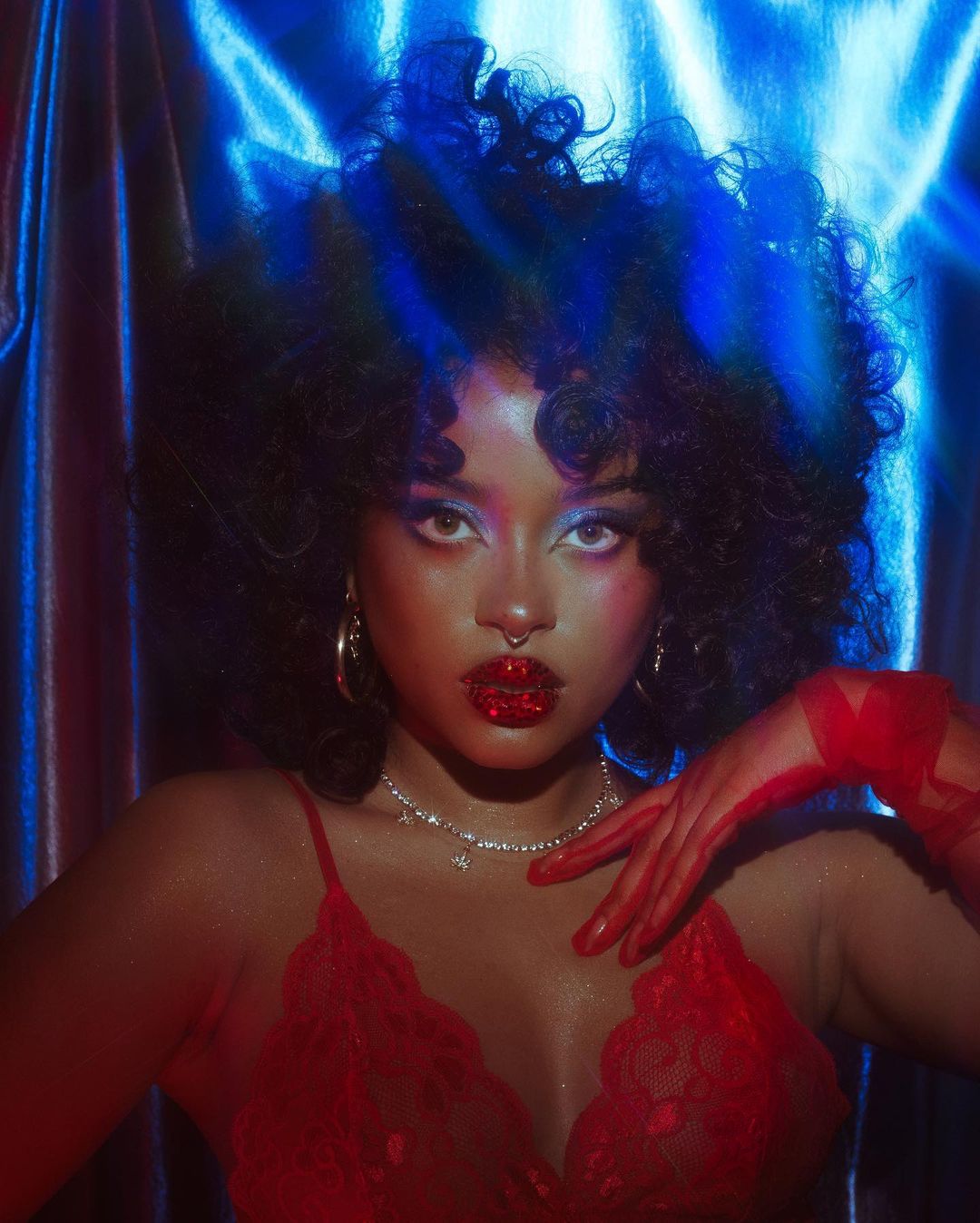 Kali Ledger
Graphic scenes ahead
The classic wing eyeliner has been with us for so long ­– I mean I remember scrawling kohl on my eyes into a battered wing for civvies day years and year back – so it makes sense that we may be a bit bored by it.
Eyeliner looks are getting more graphic, colourful and dynamic as a response. I personally think a classic wing will stick with us just has jeans have stood the test of time, but there are many ways we can mix it up and have for fun with them.
Floating liner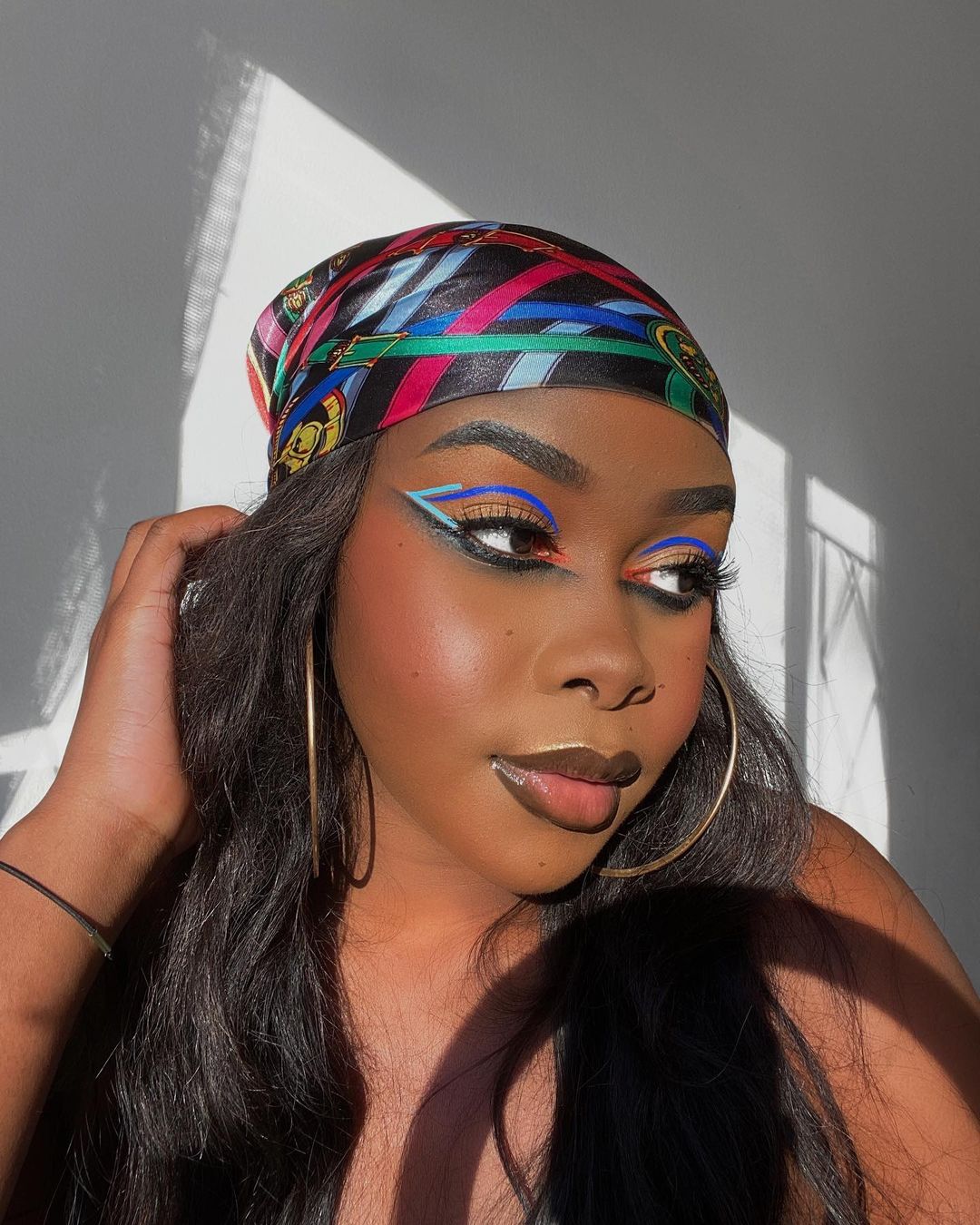 Shapes and colour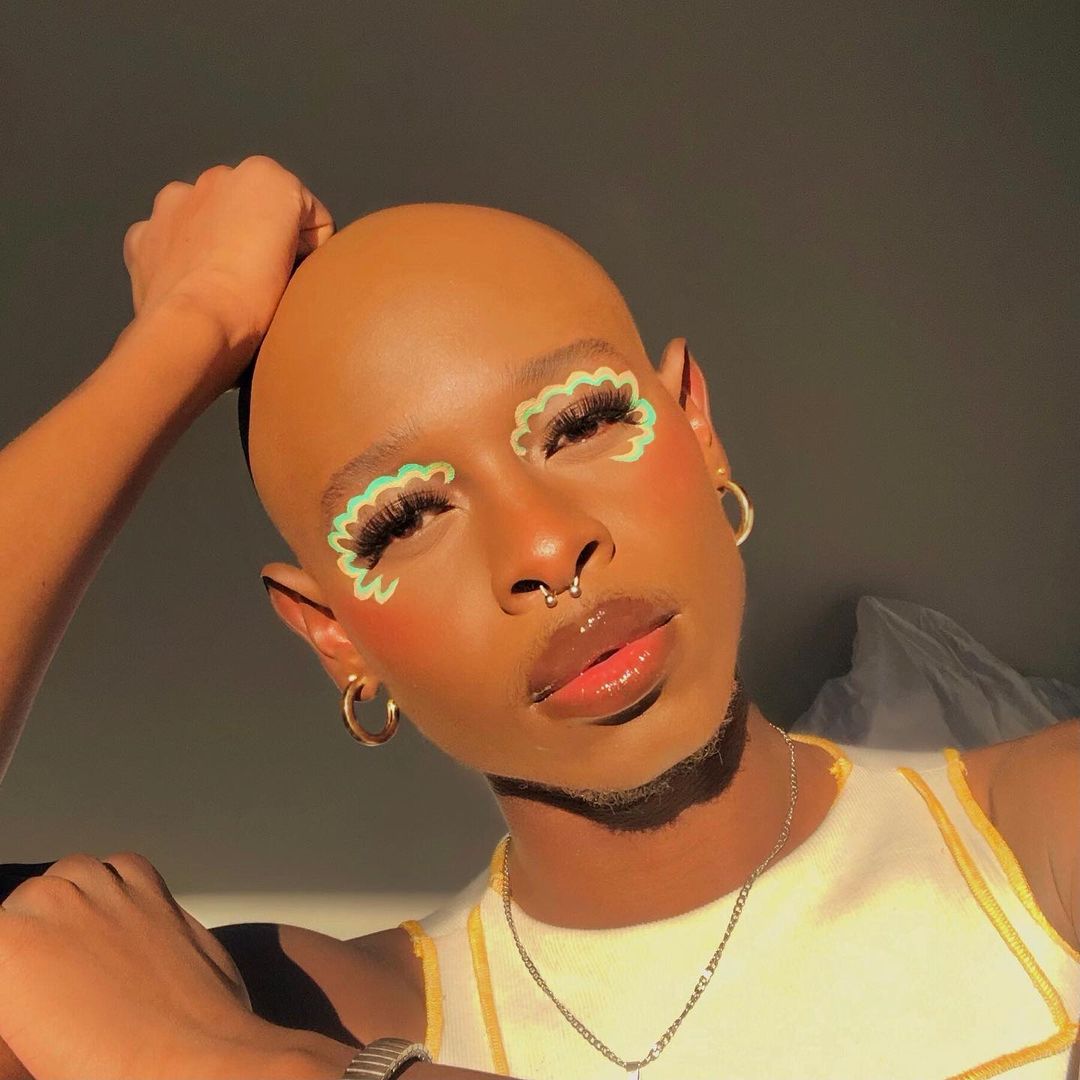 I'm so shy, I'm blushing
Kris Jenner may work hard but probably not as hard as blush has been working for the last two years. The most common ways we've seen blush used is to replace contours and bronzers, and generously applied on the nose. 
The cold look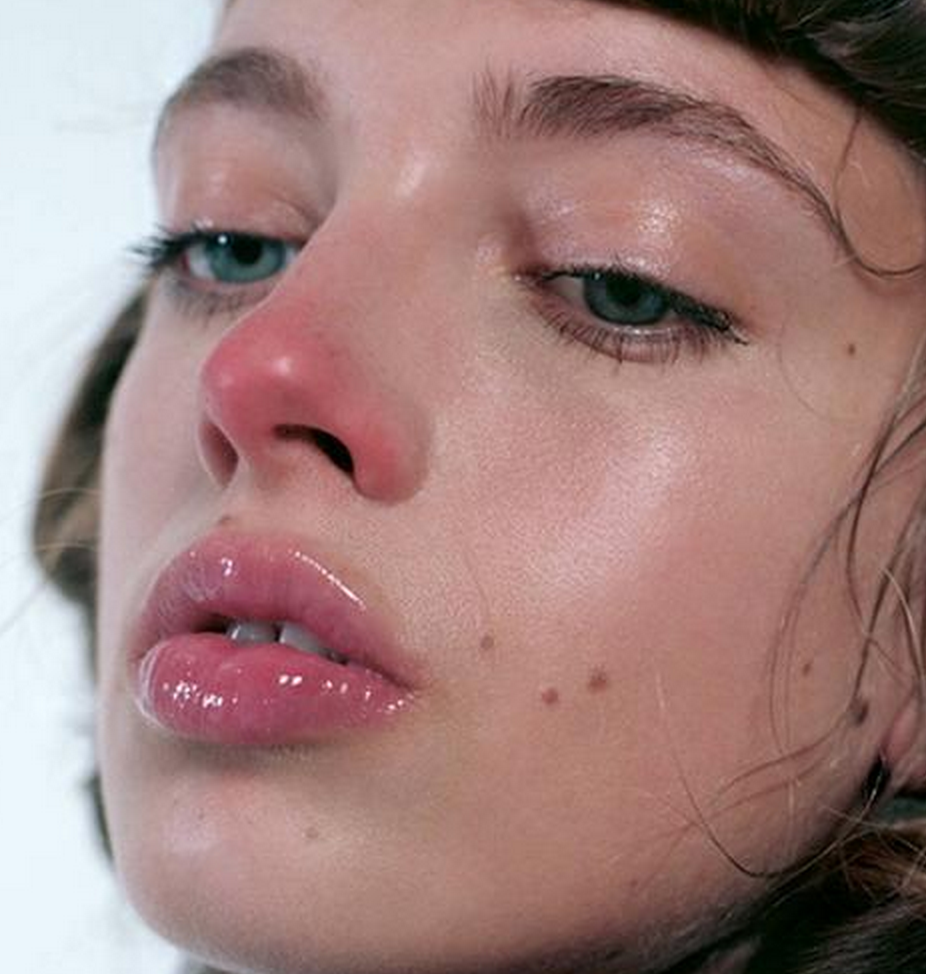 80s babies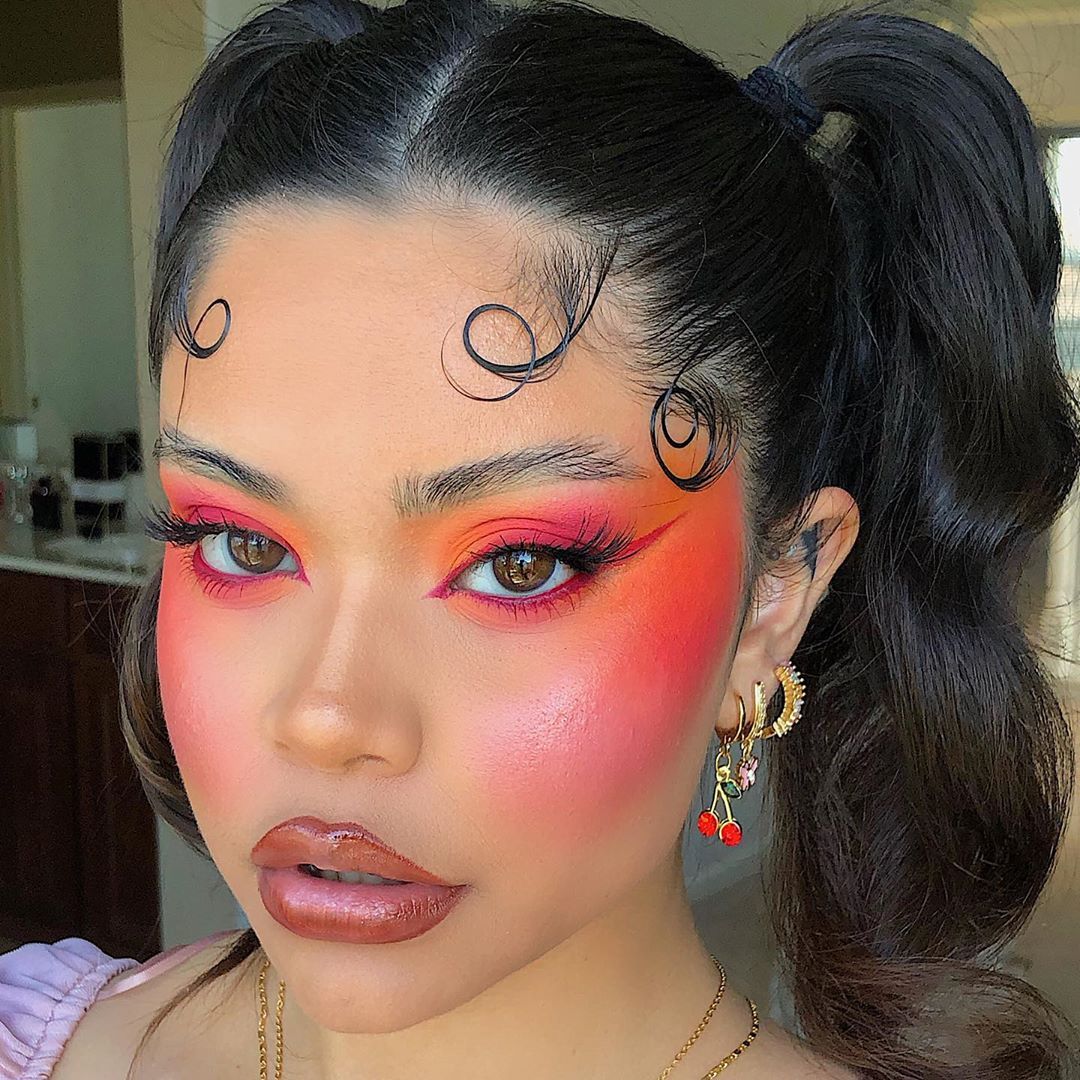 Grunge eyes
Shave your brows and cover your lids in black because we are getting rocker chic.
If the shaved brows are a bit much for you, you could just bleach them or coat them in your concealer shade. You can further tone the look down with a massive wing as opposed to full on smoky eye.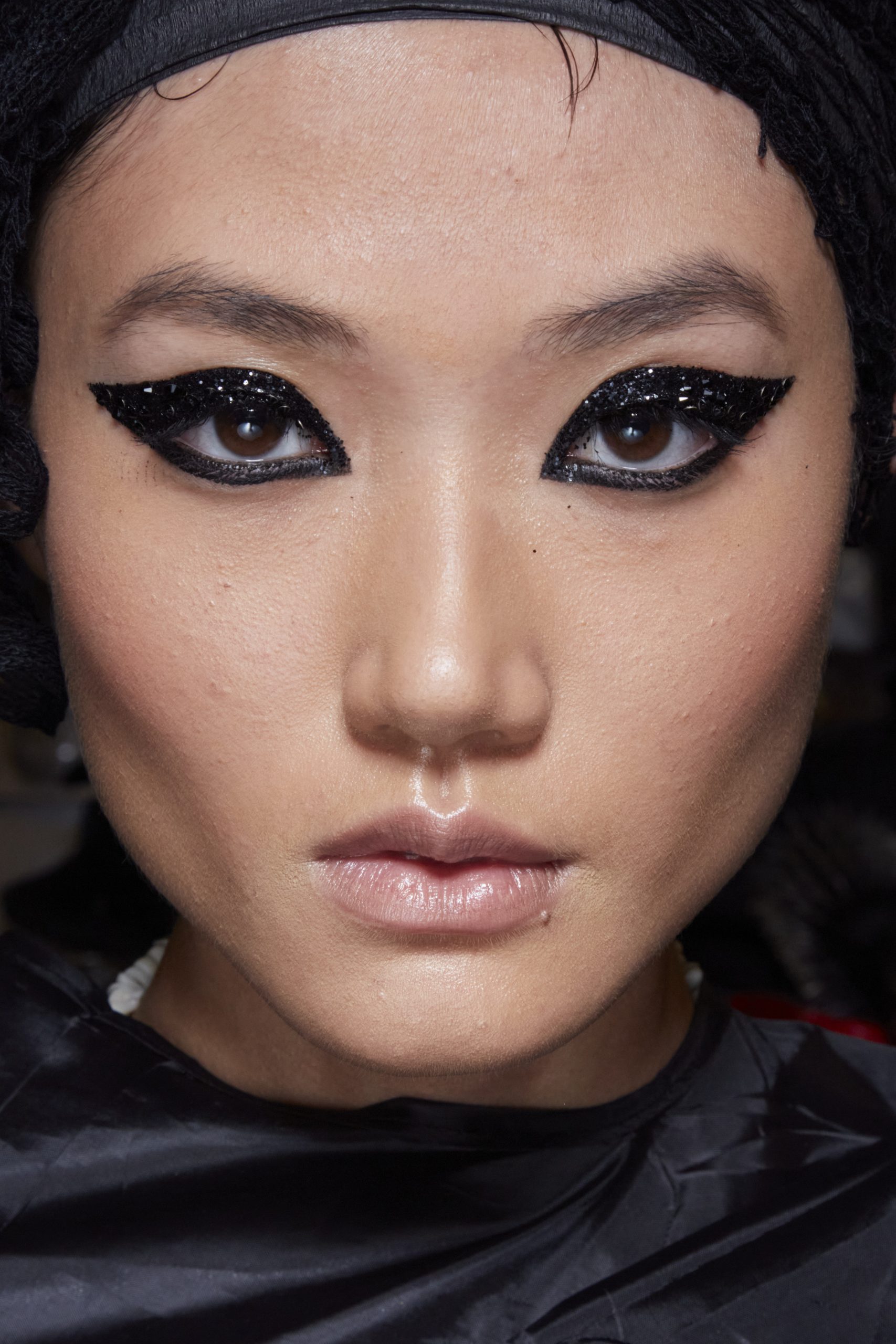 LaQuan Smith, Spring/Summer 2022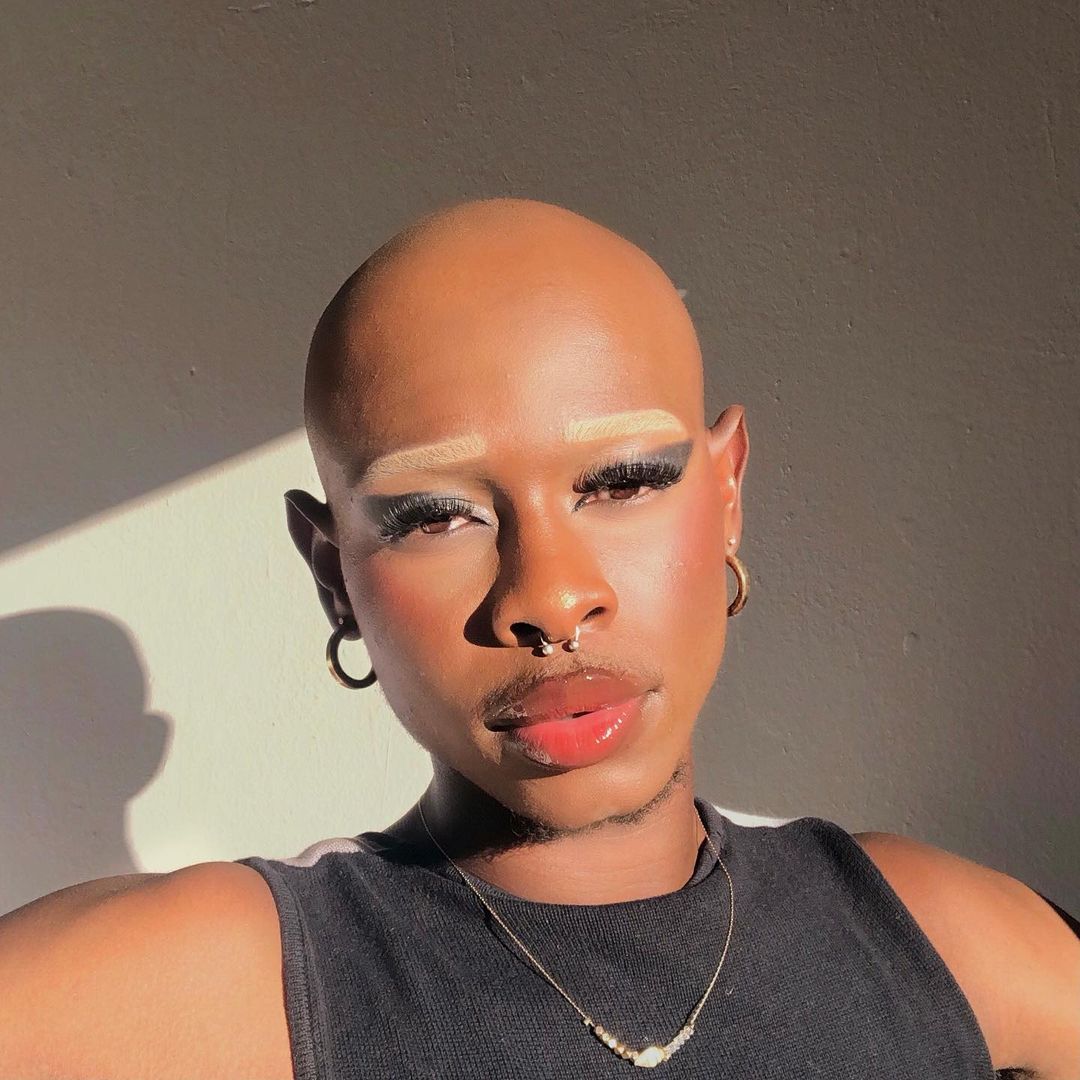 The classic red lip
The bold lip is making a strong comeback this trend cycle but perhaps no other colour is calling as much attention as the classic red lip. 
Vinyl babes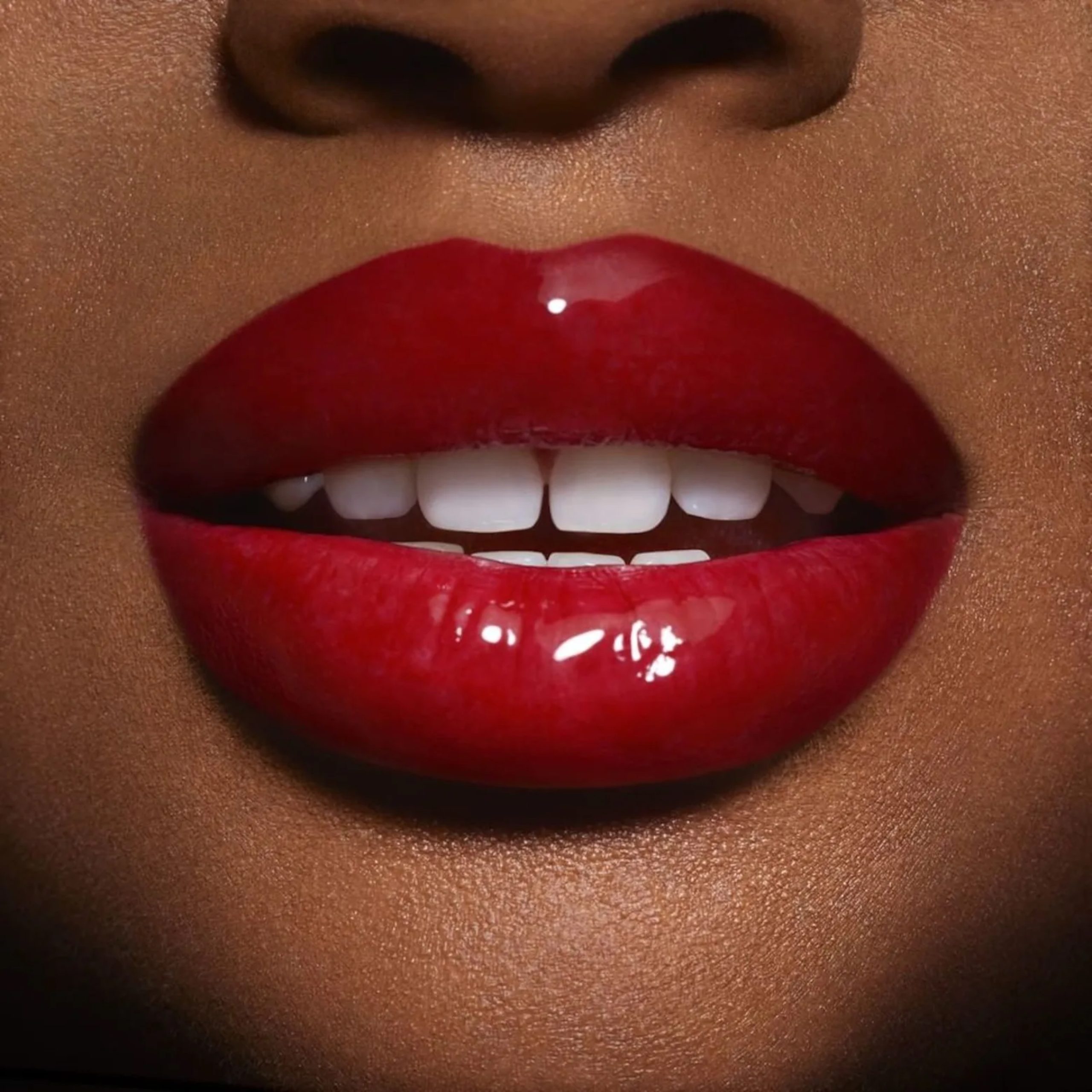 Super matte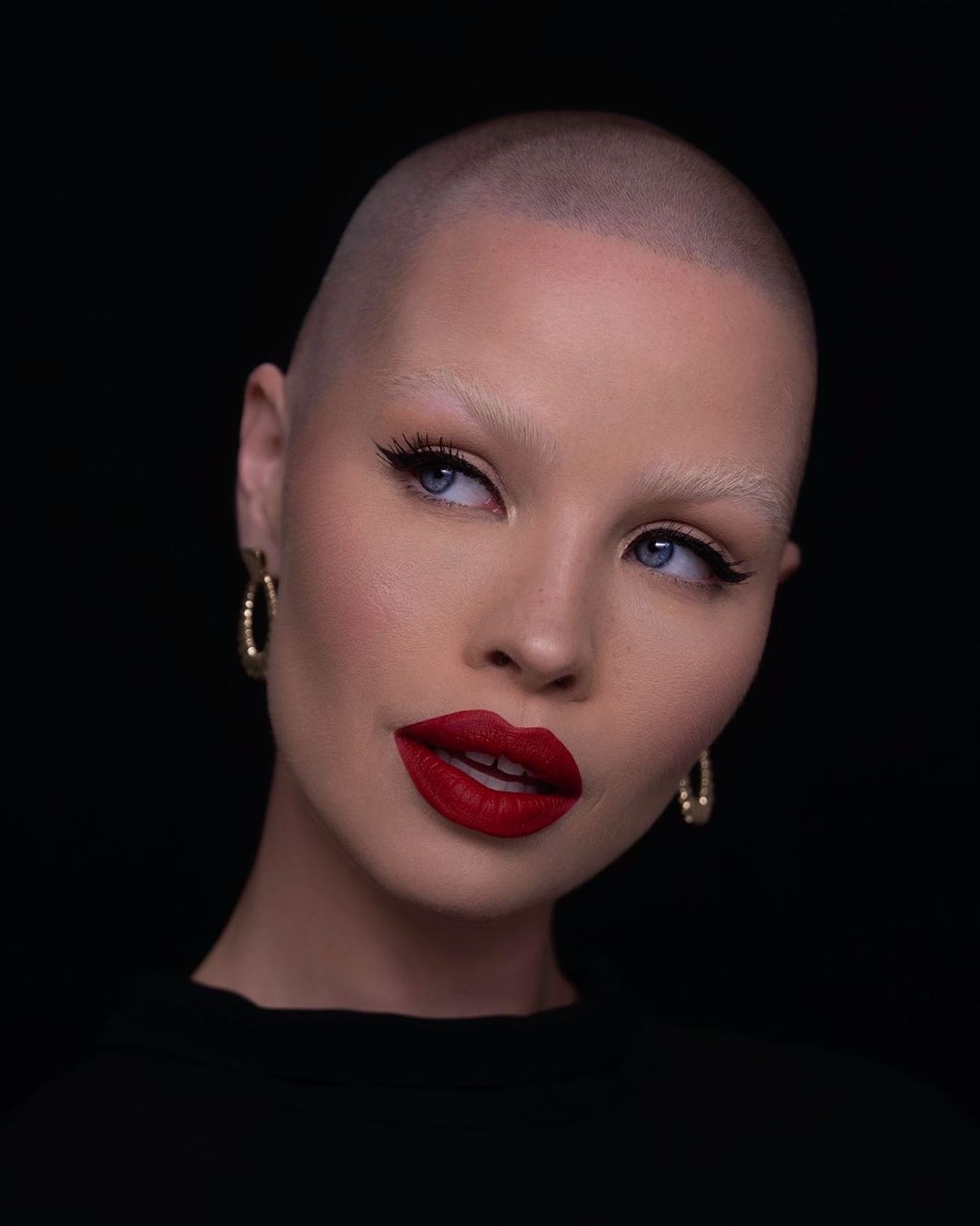 Soft and feathered