Lezanne Viviers has come a long way from being a fashion design student in sleepy Stellenbosch. With the start of 2020 already seeing her showcasing her immaculate creations from the OR/BITING AURABOROS collection created in collaborative effort with visual artist  Marlene Hettie Steyn, Pascale Theron and of course Viviers herself under her label, at this years' Mercedes-Benz Berlin Fashion Week. Viviers was selected amongst other South African fashion scene mainstays Rich Mnisi, Clive Rundle and Floyd Avenue as "fashion talents from South Africa" to showcase their collections in the 25th year of global fashion commitments by the German automotive manufacturer.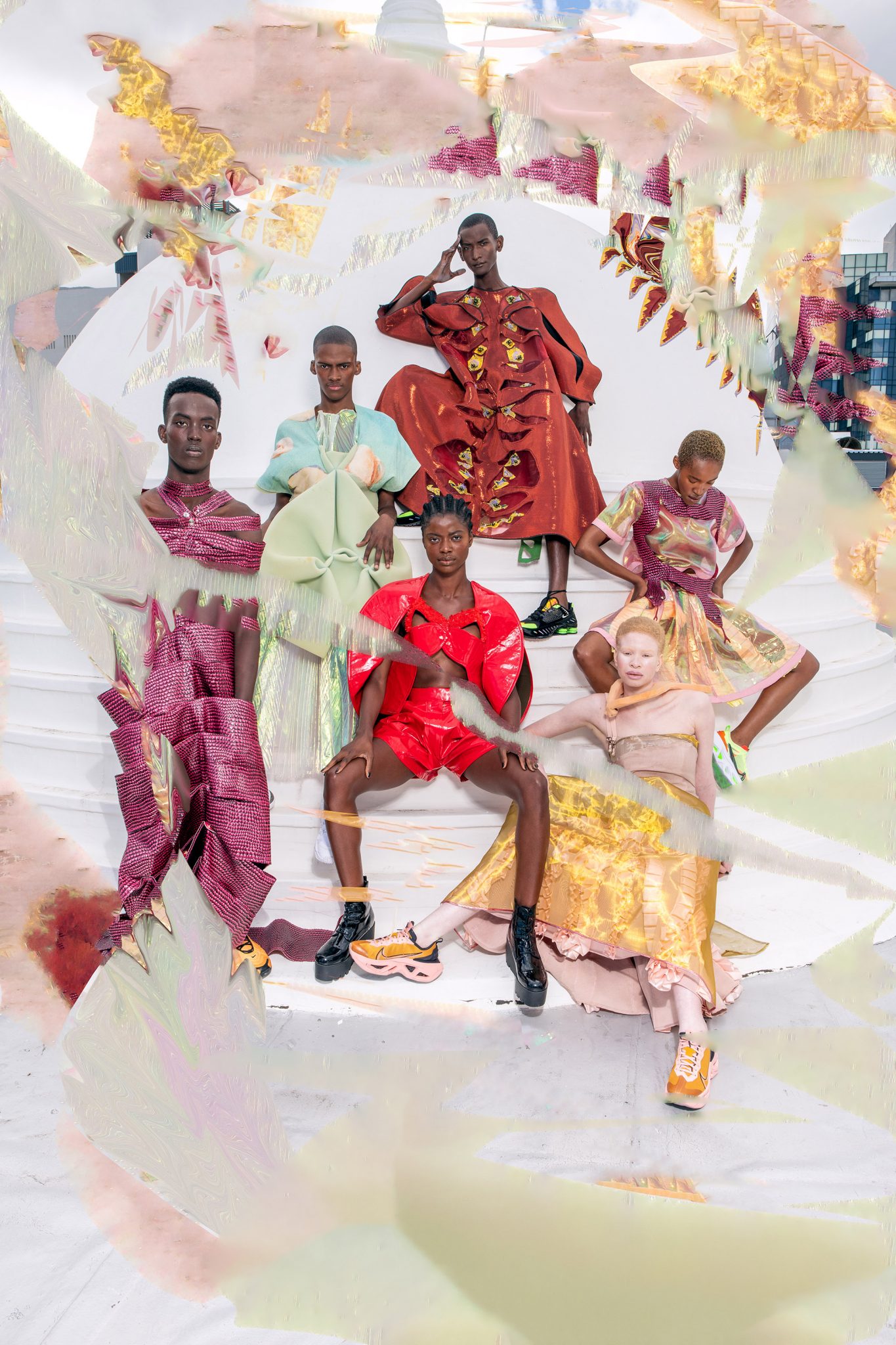 Viviers is no stranger to those who follow the South African fashion industry. Although it is her own fashion house VIVIERS, is somewhat still in its infancy with her debuting the label with AW19's Unfold.  It would, however, be dismissive to suggest that she hasn't put in the work and time especially when one takes into account her eight-year stint working her way up at Marianne Fassler. The name of her engrossing SS20 collection OR/BITING AURABOROS draws from a poem composed during the creative process which in turn also influenced thematic elements of the collection itself. The poem grapples with the inter-connectivity of the universe and touches on infinity as a concept. The name of the collection, itself a play on words of the Egyptian iconography of the serpent eating its own tail is rather fitting as it is often interpreted as an emblem of infinity or eternal cyclic renewal; an interpretation which perfectly suits Viviers' design philosophy.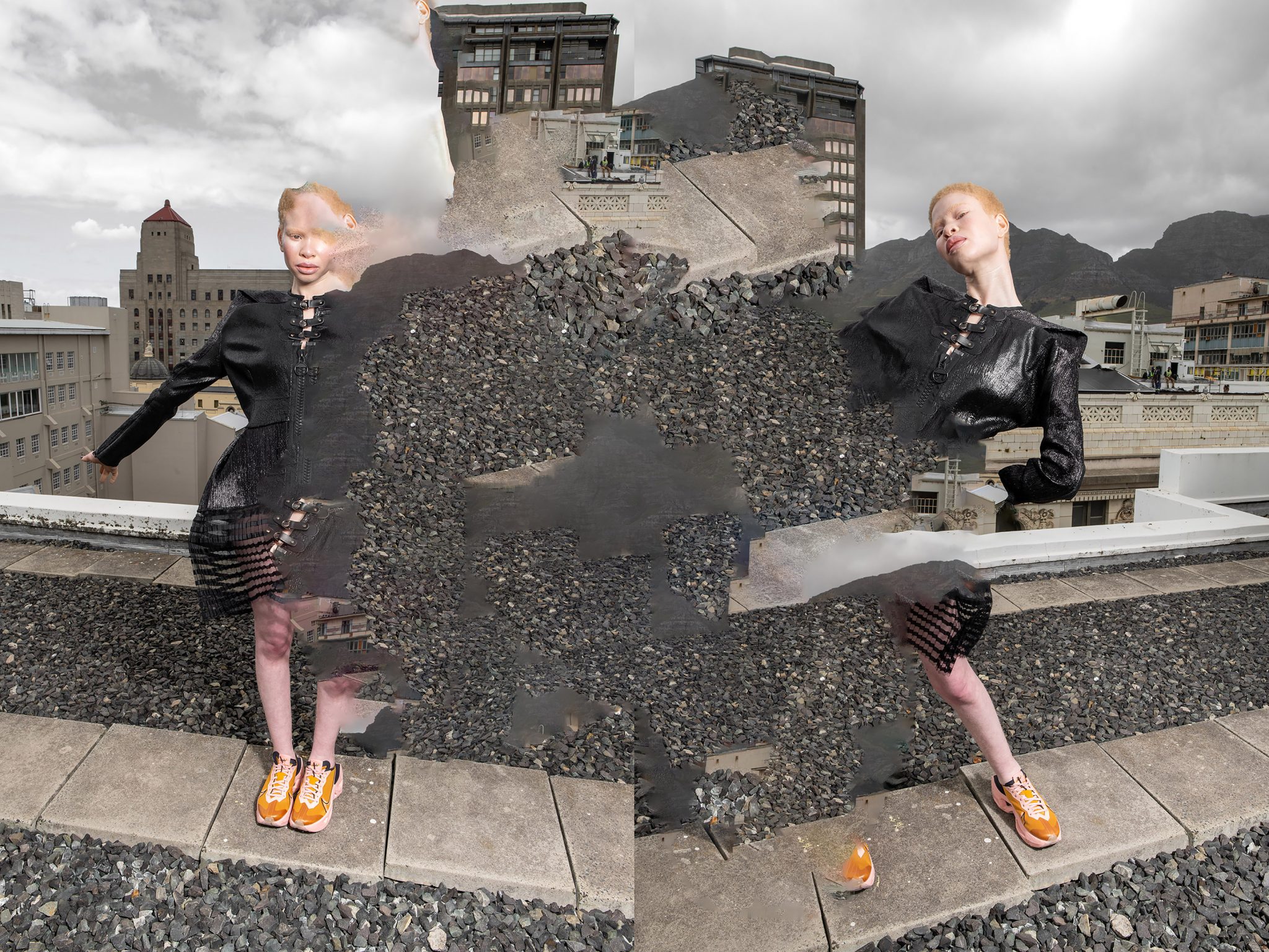 "We use residual materials to produce new creations and avoid waste wherever possible, and produce all clothing items by hand in our Lotus House studio and concept space in Johannesburg. All the editions are limited to ensure that they sell out completely, and we want their wearers to take pleasure in the uniqueness and quality of these items for a long time."
As she has stated before, her clothing is made up of "imperfect garments cut to perfection" although I would argue that OR/BITING AURABOROS leans far closer to perfection than it does to imperfection. Garments are intricately designed while remaining wearable beyond the runway, firmly following the "new-luxe" approach we saw in her debut, albeit that the new collection is bolder in terms of silhouette. The collection shines brightest in my mind due to the beautiful paradoxes the garments create. As mentioned above silhouettes are bolder in nature, with Viviers employing far more layered looks than in previous work and yet the silhouettes have an elegant, subtle feel to them. Nothing from the looks and collection in its entirety feels unnecessary, there is no excess despite how complex the silhouettes presented are. Simultaneously complex and minimal. These very contrasts and paradoxes between boldness and subtlety are evident throughout multiple design aspects of the collection. The harmonised presence of fit and flow in her garments; an example that springs to mind instantly or maybe more noticeable the immaculate use of colours from bright and bold reds, yellows and golds to the earthy snakeskin browns and washed greens. Garments feel both masculine and feminine with no need to explain to us if they are either.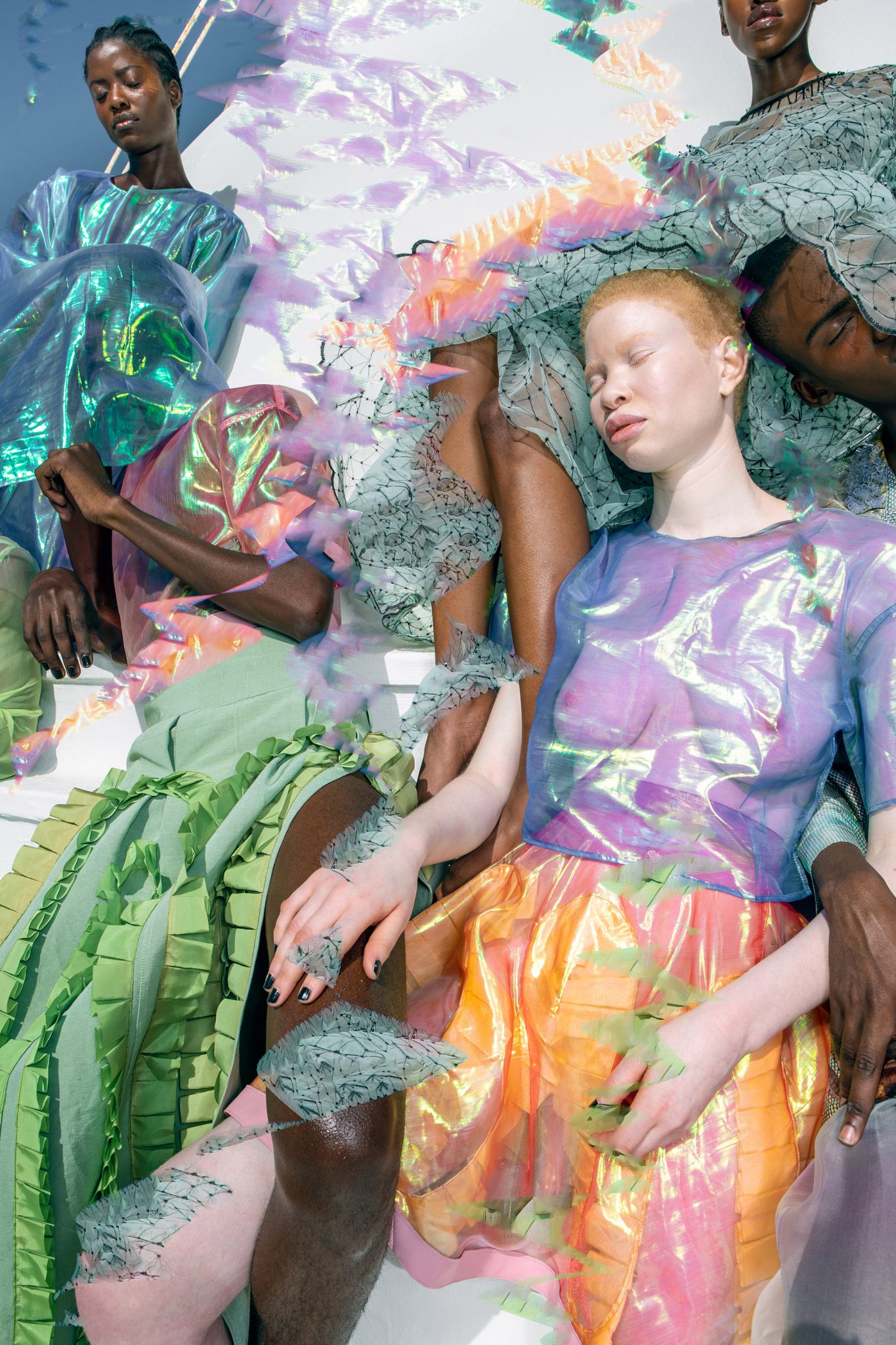 OR/BITING AURABOROS is a masterful example of a collection that is in a way infinite in possible interpretations, daring you to engage, pulling you to create your own ideas from the pieces. As she continues to grow her label, it is her innate ability to create pieces that are not only aesthetically pleasing to look at but have an organic air of rebellion and longing for engagement around them that excites me most. There are few superlatives to accurately describe OR/BITING AURABOROS other than jaw-droppingly mesmerising. With VIVIERS only expanding in an ever-growing South African and global fashion market I can only envision OR/BITING AURABOROS looked back on fondly for the beautiful infinite contrasts that make the collection so appealing.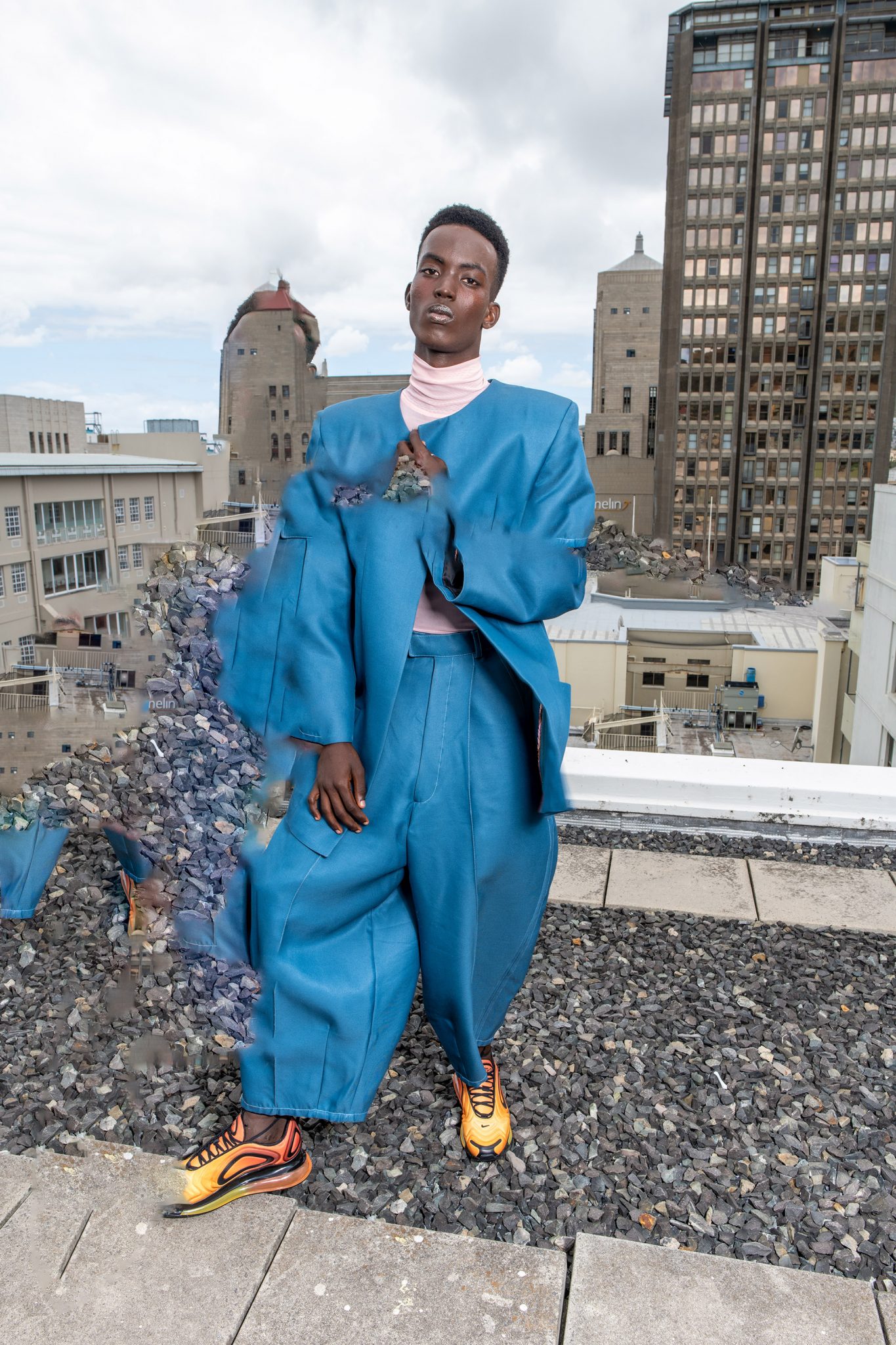 Watch the full runway show with all the South African designers at MBFWB 2020 below: