Through her self-titled clothing brand — Emelia Dorcas — the 22 year old designer has already developed a striking visual language by merging symbols and iconography from her Congolese heritage with her personal experiences as a part of her family and as a person from the Democratic Republic of Congo, living in Cape Town.
After beginning her fashion journey in 2018, the designer found a love and respect for knit as a medium for creation.  
After being taught by a 70 year old man named Hamlet, Dorcas has found a new love for knitting. Since gaining a deep respect for the medium, the designer now takes her knitting explorations further with the launch of her first knitwear collection, BALUMA, with R&R Anonymous Knitwear.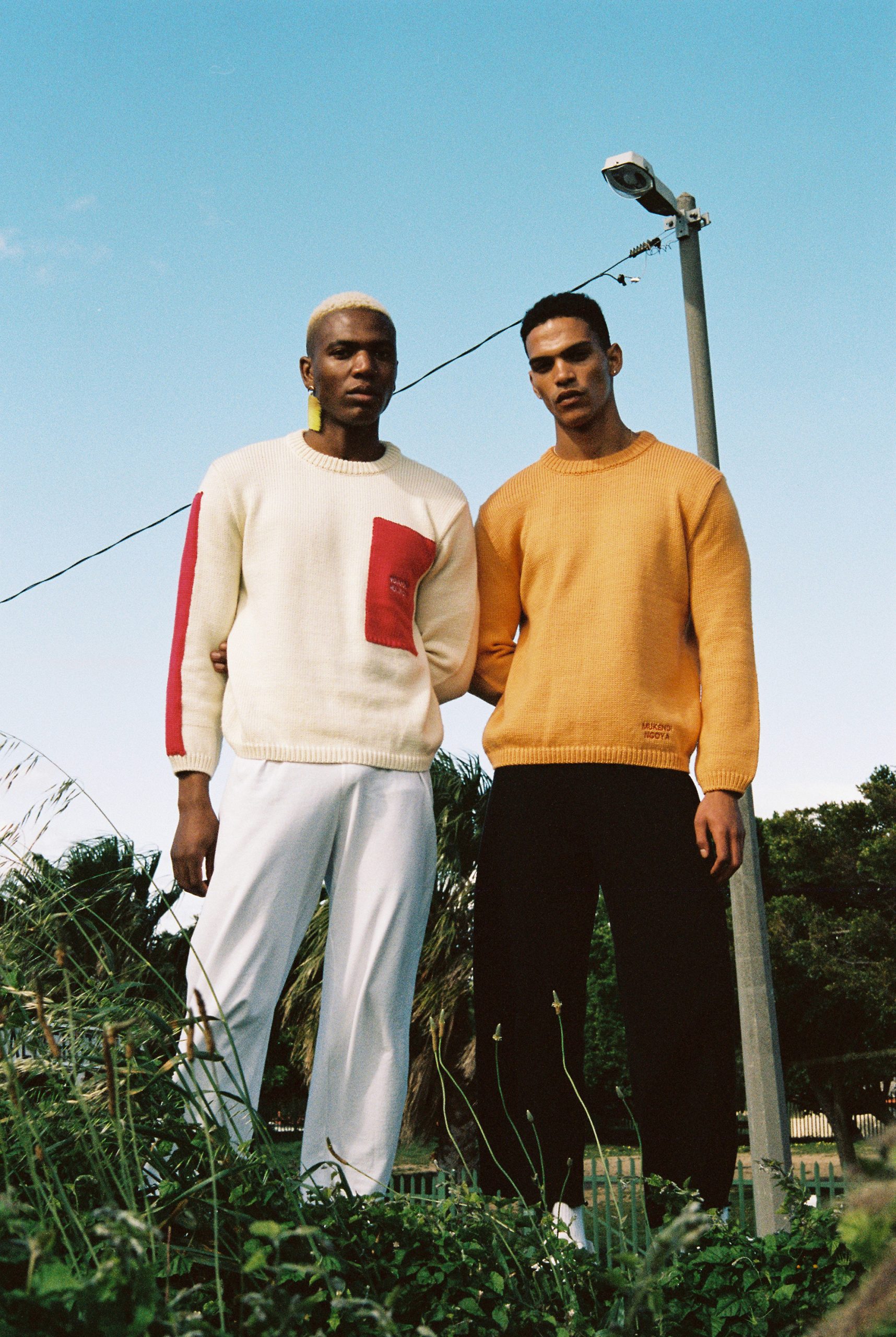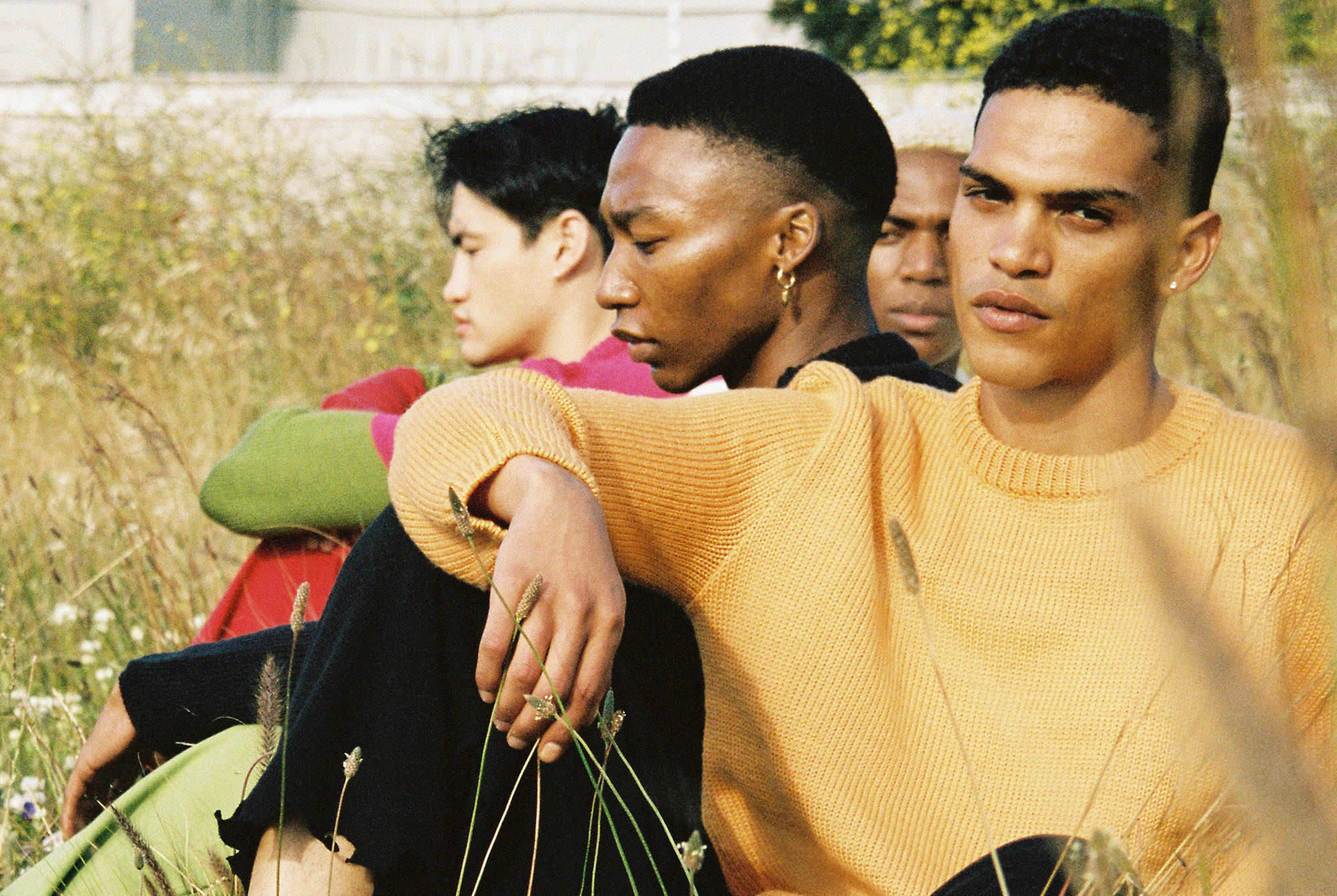 Baluma — men in Ciluba — is a celebration of the men who form part of Emelia's life and family. The range is an ode to the men whose lives have had an impact in shaping her own — a direct ode to Kayeya and Ngandu, to Kalonji, Cibaka and Mukendi as well as to Kanyiki and Mutombo — all of whom she grew up knowing, guided by their love. Through this collection, she pays tribute to the strength they displayed in fighting for justice and a better life. 
Emelia shows appreciation for the love and care they embraced one another with and for their commitment to protecting those dear to them — applauding through the collection — the attention and the wisdom it took to make sure that future generations would find themselves in better spaces and with a firm homestead they could always return to.
Through vibrant reds, muted yellows and grassy greens, she also explores their vulnerability, states of brokeness and the tears it took to build their legacies and grow together as men.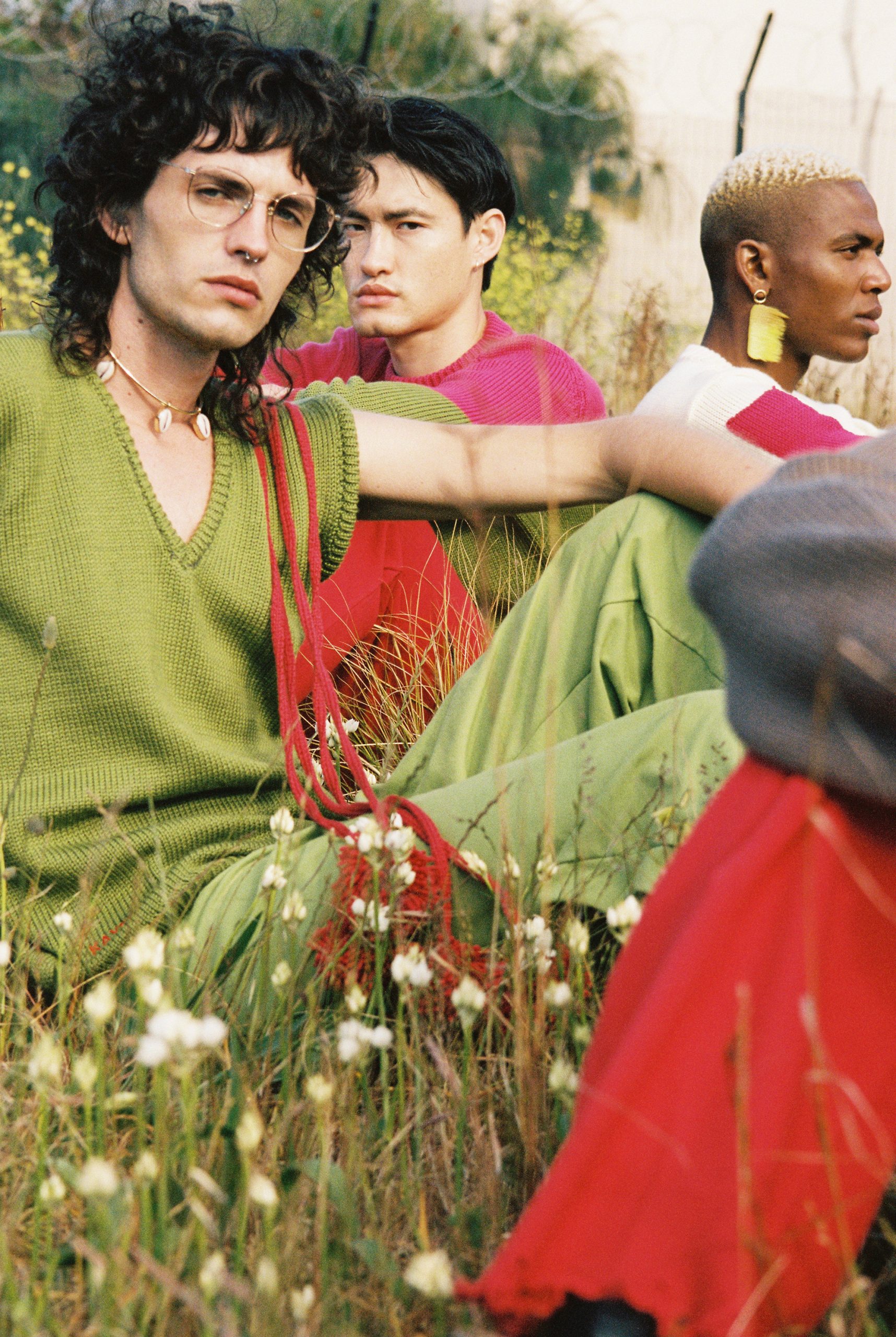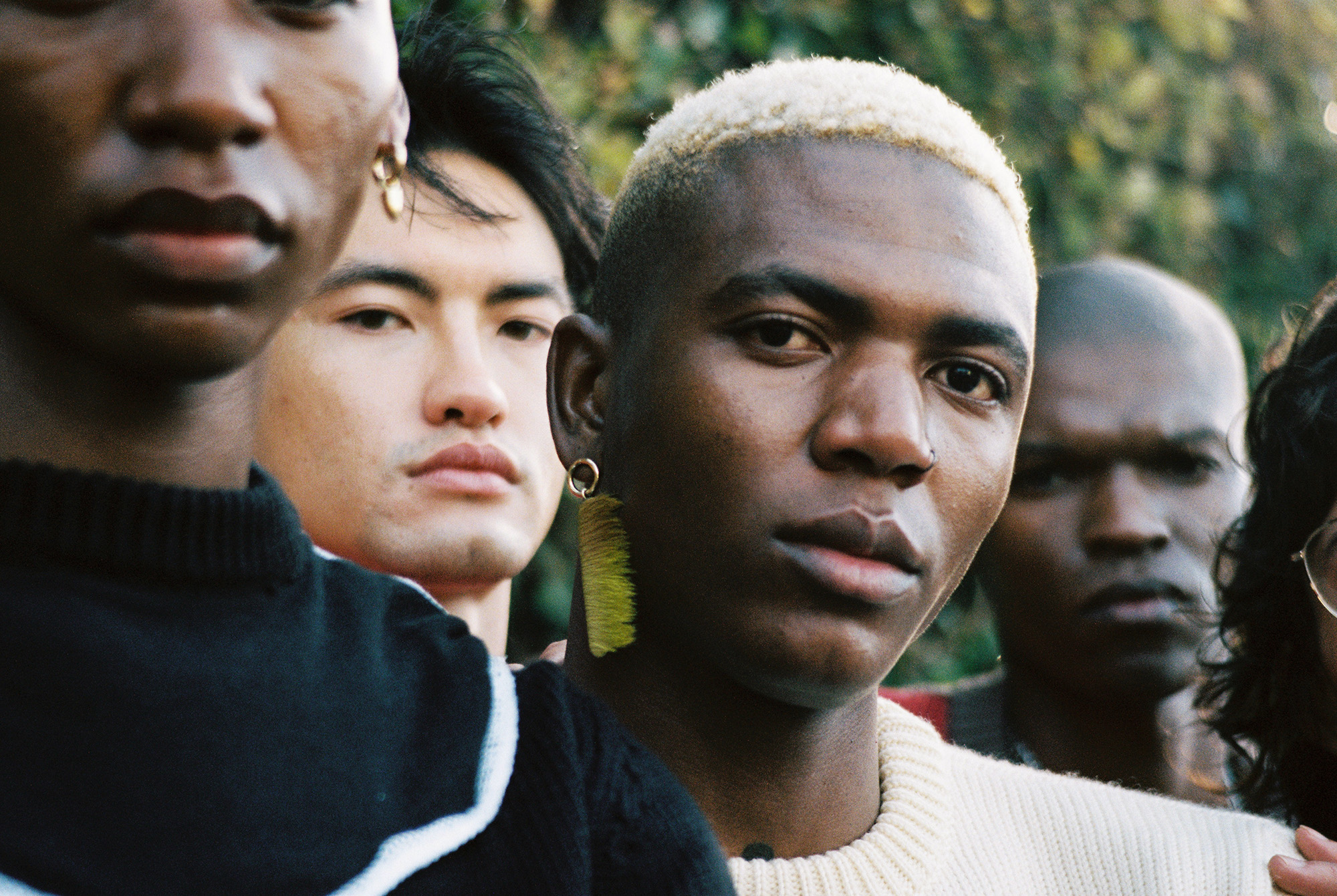 The tender kindness Dorcas has felt from these men throughout her life, the joy she experienced with them, the expanse of life their decisions granted her and the beauty of it, is expressed and honoured in every piece that makes up BALUMA.
The collection is deeply personal and intimate, a sweet and honest testament of the impact of positive relationships with manhood and masc. 
However, this range was not built without the awareness of the contributions of the femmes in her life. The young designer acknowledges the courageous work of the women in her life who stood and built new futures alongside these men for following generations. Tshiebua, Mujinga, Muswamba, Musua, Ngoya, Ntumba and Ngoya, this too is for you.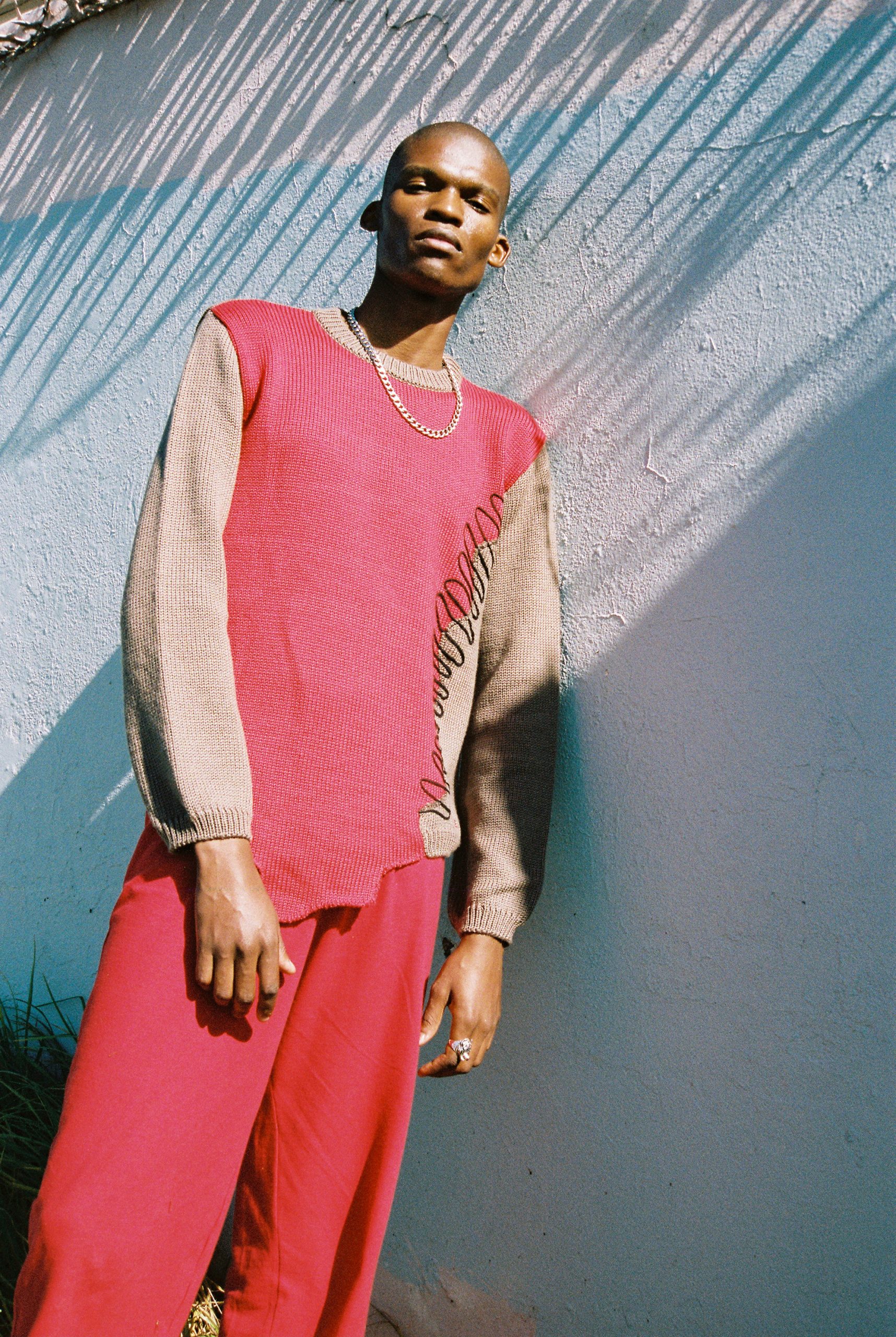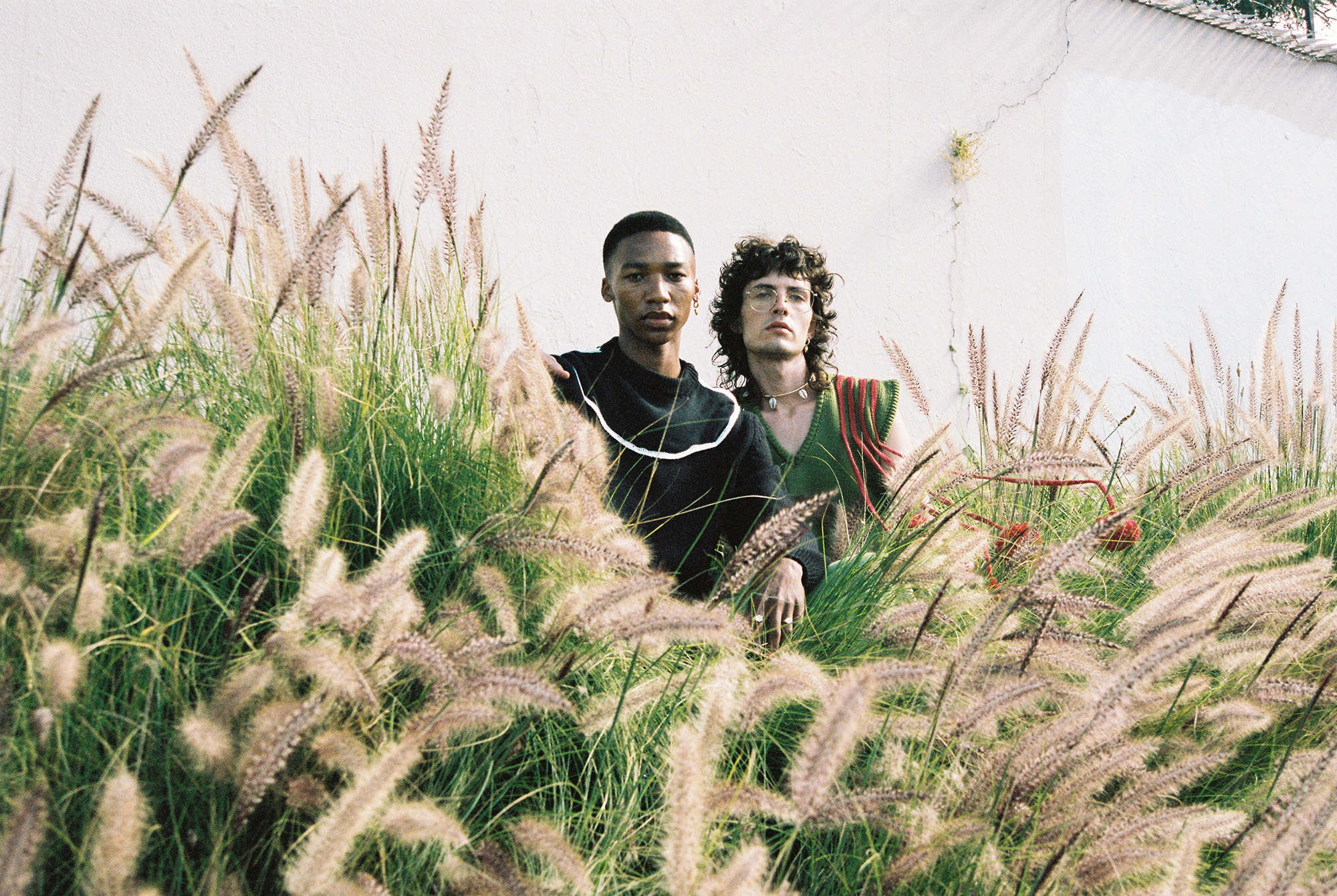 Emelia acknowledges the fight and beauty displayed by these women who were fundamental pillars of support to both her and the men in her family.
She explains how the femmes in her life acted as the family's link to one another, through their love, through their support, through their consistent offerings of academic and spiritual education, through the moments of laughter that they provided, and through the times of bonding and nourishment that they created over abundant plates of warm and fulfilling food. 
This collection is a representation of the strength and courage, the joy and peace, the vulnerability and softness, the sadness and the tears that were part of these men and women's lives. Most importantly, however, this range represents the TOGETHERNESS Emelia herself was fortunate to experience in her family.
Of this she says, "I chose to knit my range as it is an intricate art that brought the world together centuries ago and still [does] today! And of course, colours because that's my speciality and all these individuals cannot be represented by one thing or colour!" 
CREDITS
Designs by: Emelia Dorcas
Creative direction and photography by: Mikhailia Petersen
Styled by: Sarah
Accessories by: Matteroffakt