"Cari is my nickname, so the brand is inspired by my younger self and is an ode to  my late grandmother – Jean, who started me off on my fashion journey by teaching  me how to sew. If I were to sum it up, my brand represents fearless self-expression, love, youthfulness, sexiness and effortless style."  
 Caryn Ryklief
The fashion industry of today looks and behaves vastly different to the industry of a  few years back. Still riddled with ethical conflicts and moral issues such as poor working conditions, non-adherence to minimum wage policies, pollution, and many other incessant defiance's – the global fashion industry is historically known for its negative contribution to the environment. In an article published by Forbes a couple of months back, the impact of the Coronavirus pandemic on Gen Z is likened to the impact of the 2008 Great Recession on Millennials. A time for absolute change – where the incoming cohort of young visionaries and change-makers are able to exercise their autonomy and agency in order to impact necessary change within a  shrinking economy. 
Caryn Ryklief, known to everyone as Cari, is a budding example of such a young visionary: a 21 year old fashion student and designer, born and bred in Cape Town.  This daring creative expresses herself through her self-titled brand Cari – which she describes as both an ode to her late grandmother, as well as an expression of her younger self. This dichotomy manifests itself as a youthful, sexy and playful brand – which prioritises the empowerment of individuals through sustainable garments. The brands staple item – the "Cari Bag" – has become quite infamous among the young female demographic in Cape Town. In a virtual dialogue between Cari and myself,  she elaborates on her family heritage and its influence on her fashion journey, the impact of film and cinematography on her work, and much more.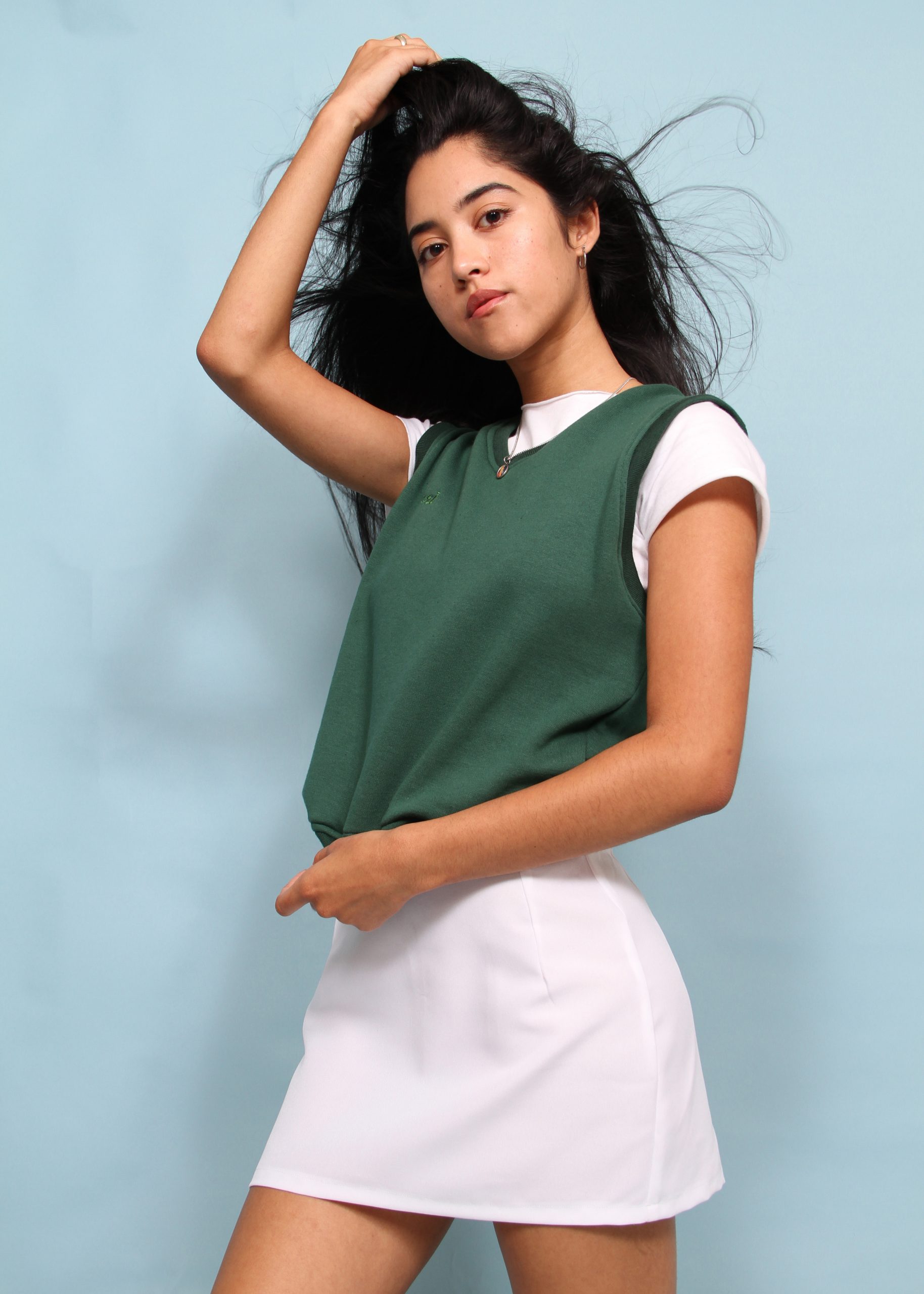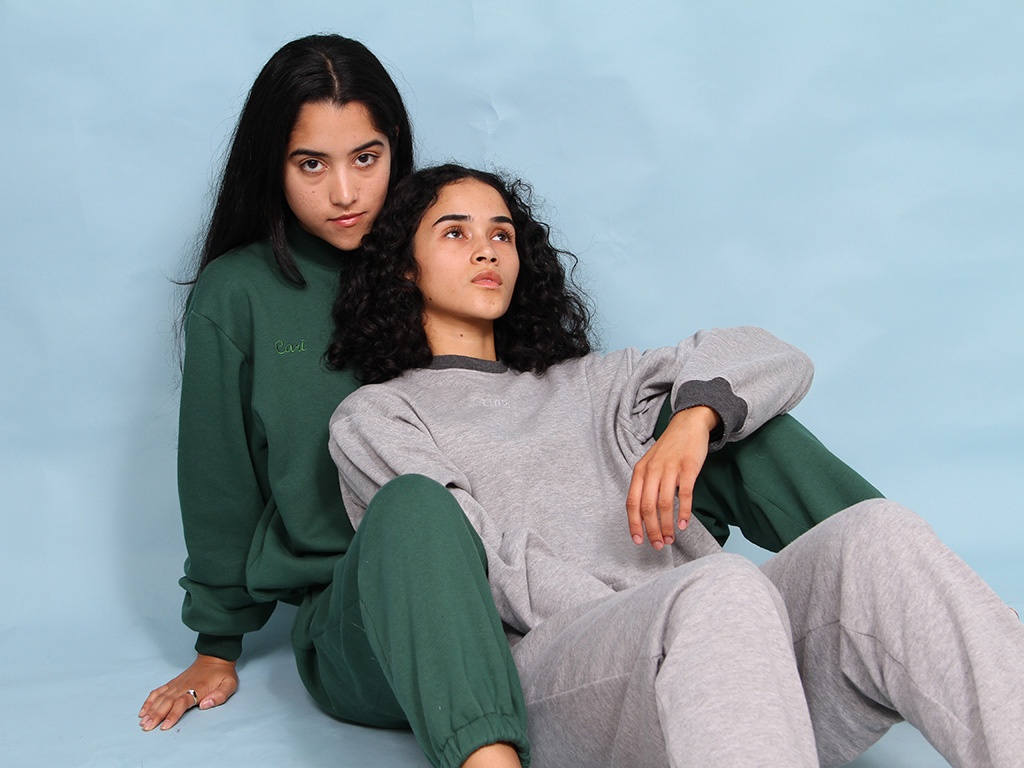 So Cari, let's start from the beginning – when did you realise that you want to pursue a career within fashion, and how? 
Cari: I like to think it's in my blood – I come from a family of seamstresses, so I've always been around people who were designing and creating garments. My grandmother taught me how to hand sew at a young age, and when I was old enough my mother allowed me to use her domestic sewing machine to create my own designs. It wasn't until I was maybe 12/13 years old when I realised fashion is something that I really loved and enjoyed and could see my future self doing as a full-time job. If I had to pinpoint the exact moment that I fell in love with fashion, it would be in 2012 when my father (who is a photographer) took me with him to one of his jobs where he was photographing a fashion show of some sort. I was so inspired that day, I'll never forget it. 
I was doing my own research and the general aesthetic — especially art direction — of the shoots on your social media accounts seem very vintage film influenced — like 90s to early 2000s (Y2K)… Is this correct? Does the art and medium of film play a role in the way in which you create? 
Cari:I am definitely inspired by film in general, but especially from the 90s/2000s era because that's what I grew up watching. If I wasn't so into fashion I would probably be pursuing a career in film, so I like to combine my interests. I love creating my own characters and designing looks for them – characterisation is probably one of the core aspects of my design process.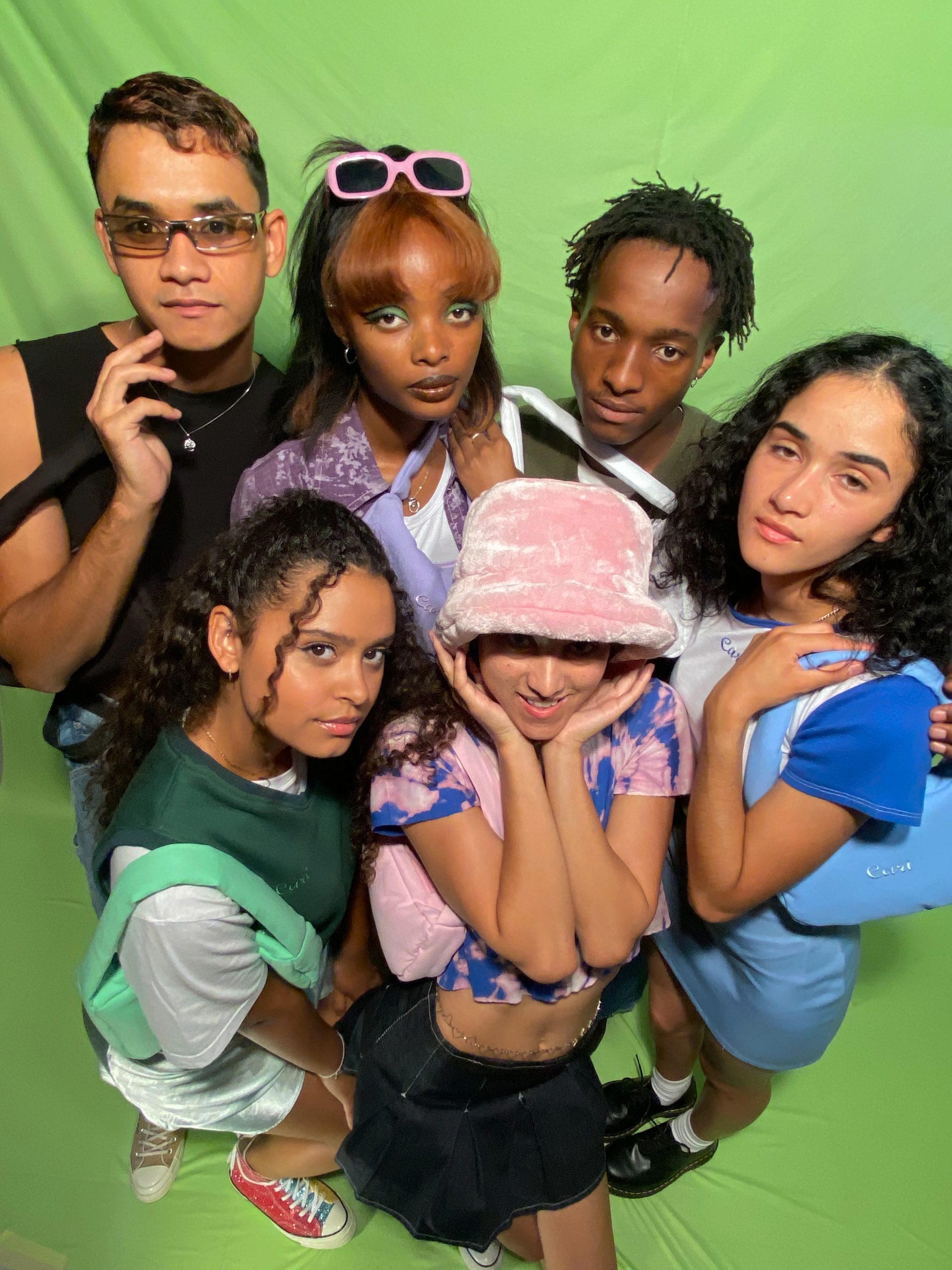 How has your fashion school experience been? 
Cari: I am so grateful that I had the opportunity to go to fashion school – I have learnt so much and met so many amazing people on this journey. The pressure is a lot to handle, but I do believe going to fashion school has strengthened me as a designer.  I've developed a thicker skin and learnt how to juggle like 7361240325 projects all at once (not always successfully though, but I've learnt through the mistakes). 
How is your final year collection coming along? Can you briefly talk me through that? 
Cari: My final year collection is coming along – so far we have designed and presented our final collections to our lecturers for critiques, and in this coming semester we start constructing our patterns and actually sewing the garments. 
My collection is inspired by school uniforms. I find it interesting how uniforms create a group identity and wanted to explore self-expression through something that would usually make you identical to the next person. So I've basically designed my ideal uniform that allows room for rebellion and self-expression. It is very much inspired by [the] archive [of] Prada and Marc Jacobs – two of my favourite designers. 
How important is the theme of "community" to you, and why?
Cari: I think that community is vital to life in general. In terms of the fashion industry, there would be little to no point in creating beautiful garments or art without [having] anybody to wear it or share it with, fashion wouldn't exist without people.  Personally, the support and inspiration I get from my friends and family is what keeps me going and motivates me to keep doing what I love. It is so important to have good and loving people around you who genuinely want to see you succeed.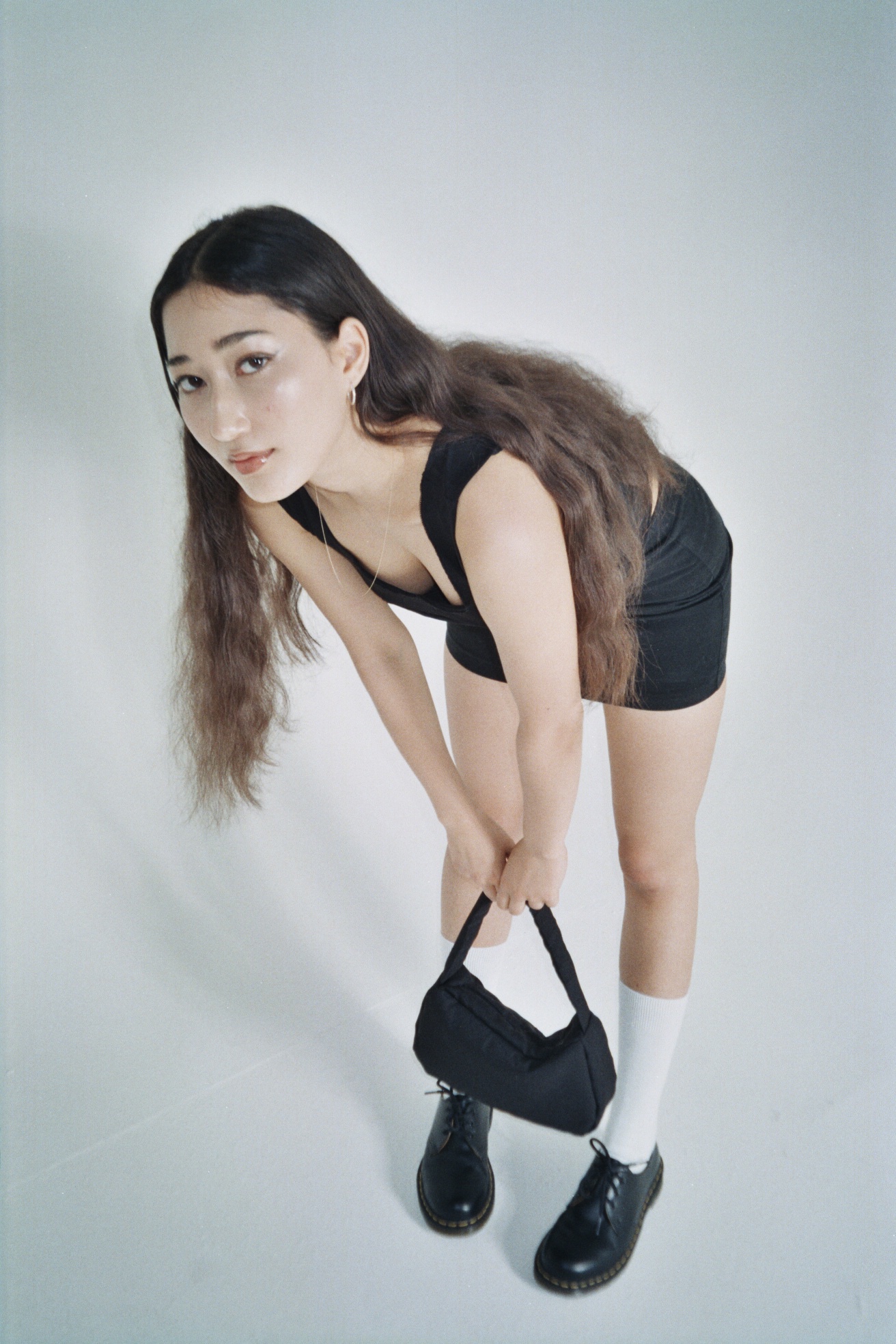 As a fashion student, how would you describe the current Gen-Z fashion consumer market? Who is the customer of today which you are targeting? 
Cari: I'd say our Gen Z fashion consumers are some of the most stylish and resourceful people out there. The way I've seen people flip old thrifted items on Tik Tok and upcycle old garments into amazing pieces… it's inspiring. I think we're more conscious of the environment – we're kind of forced to be –  and know how to look good on a budget on one hand, but on the other hand we do have a lot of people still buying clothes from fast fashion brands. I guess we still have a long way to go but I  think people are realising the importance of supporting local and leaving the fast fashion industry alone as much as possible. My target consumers are the main characters in any situation, they're stylish, hot,  lovely. You'll never catch them not looking good or not being kind to people. 
Where do you wanna take Cari as an end goal? How big is the dream for this brand specifically? 
Cari: Well, the ultimate goal would be to design collections for fashion weeks and have stores in the fashion capitals of the world! 
Any exciting future plans for Cari which you would like to share? 
Cari: At the moment, I'm just focusing on my craft and trying to better my existing products, but in [the] future I would love to branch out with more clothing designs for both menswear and womenswear. And of course, more Cari Bags!