There are artists taking the opportunity to change the ways that their projects are visualised, realised and shared. By broadening the scope of their creative consideration, they attach the undertaking to a sense of reality that is aware, and that cares. Two such artists, gathering together a community of like-minded individuals as they go, are affirming that fashion and photography can be a part of the connective tissue that challenges the structures of creation, consumption and community.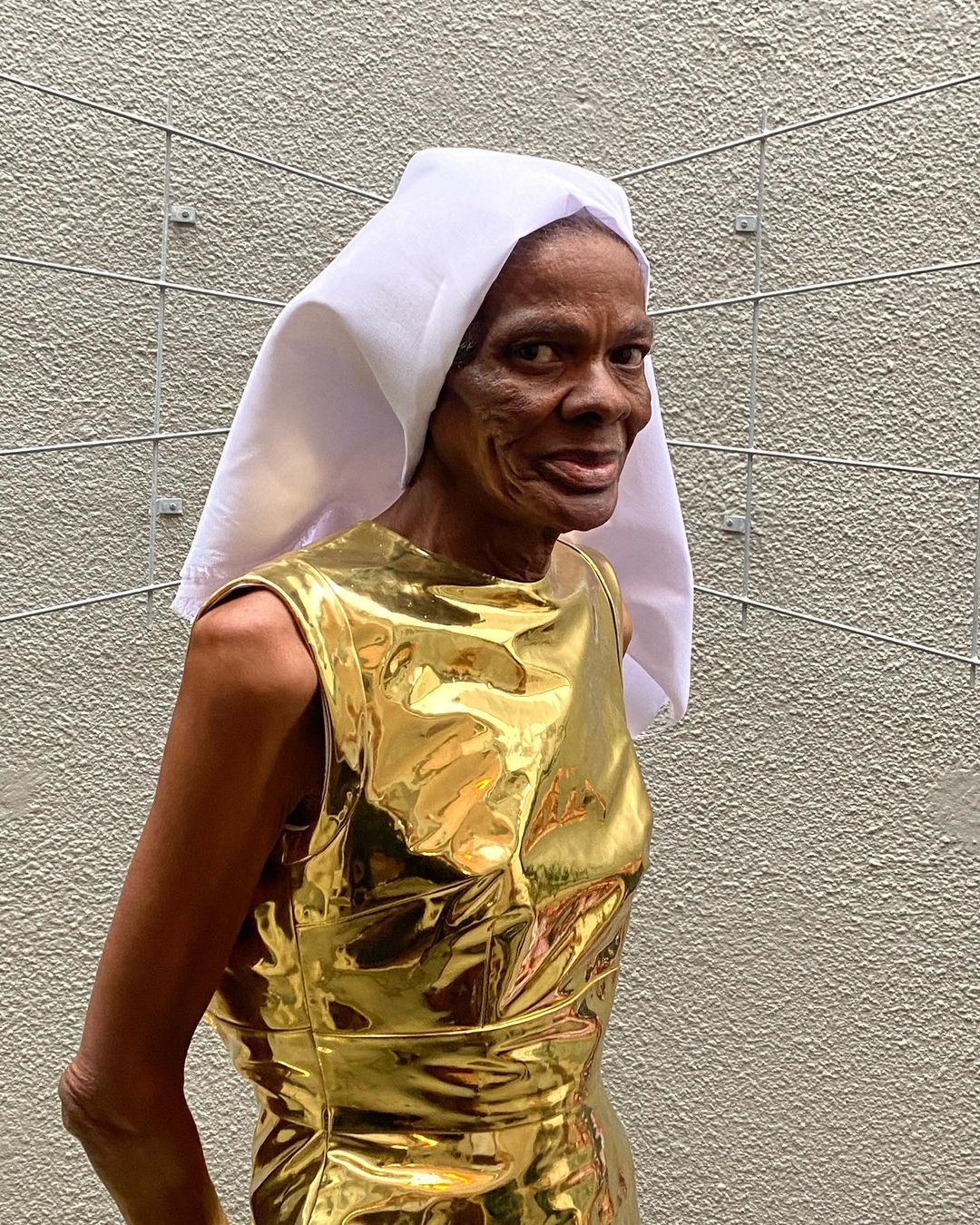 Ever since the algorithm suggested a post from Duran Lantink's springsummerautumnwinter collection of May last year, I've been following the designer's avant-garde approach to fashion, upcycling, digital presentation and unapologetic queerness and queer representation. His long-time collaborator and friend Jan Hoek is known for his portraiture which wedges itself in niche corners of expression, fashion and make-believe, sharing with his models a platform upon which to launch themselves into the fantastical.
Back in 2014, the duo came to Cape Town in search of a woman Hoek had seen in an image online, and a relationship began to develop between the two creatives from Amsterdam and the women of SistaazHood. For the Sistaaz, their collective's story began under the guidance and foundation of Marcus Netty and Cym v Dyk ten years ago when the women banded together, starting a support system for each other in response to the ceaseless shared issues of loss, isolation, poverty, violence, homelessness and stigma.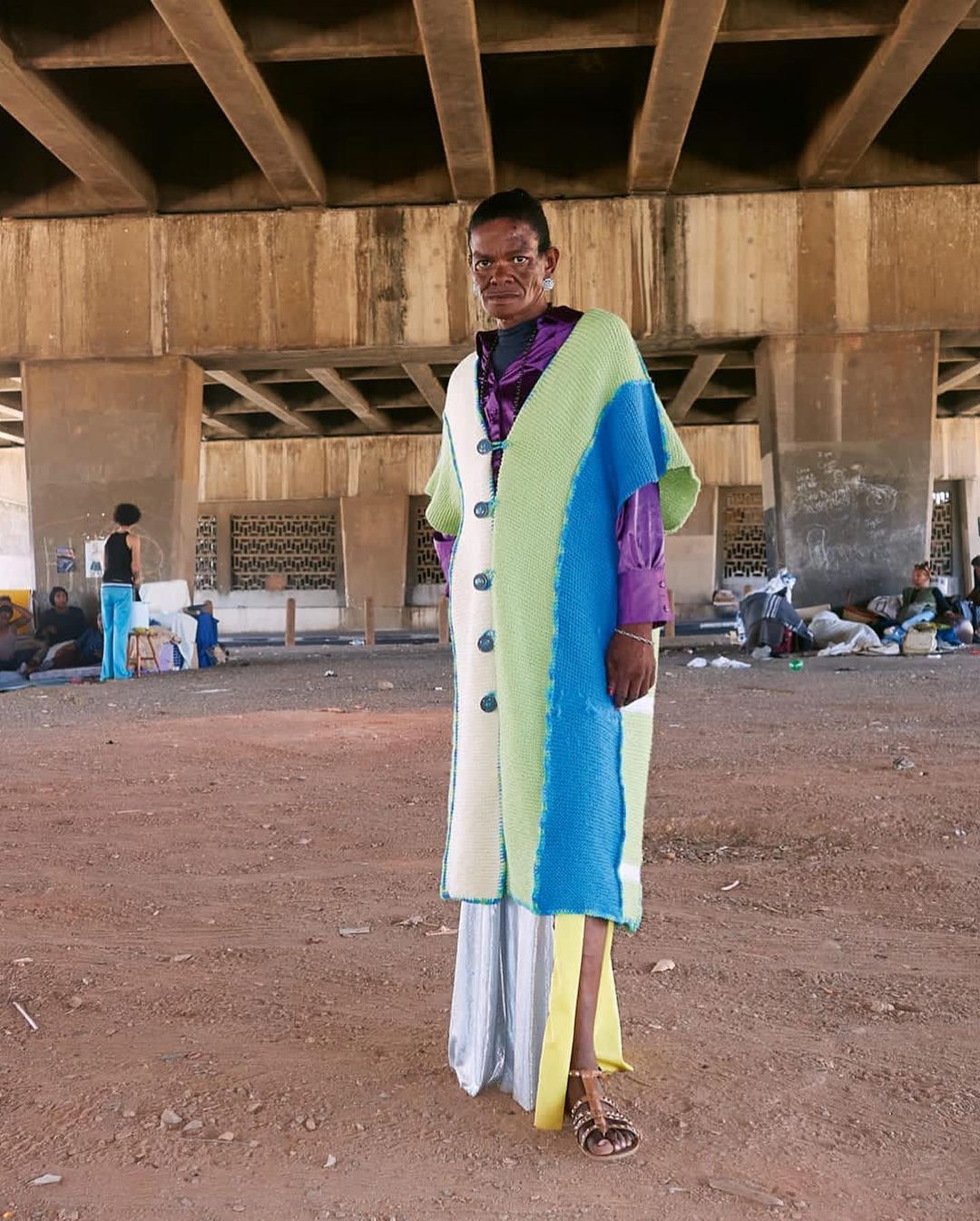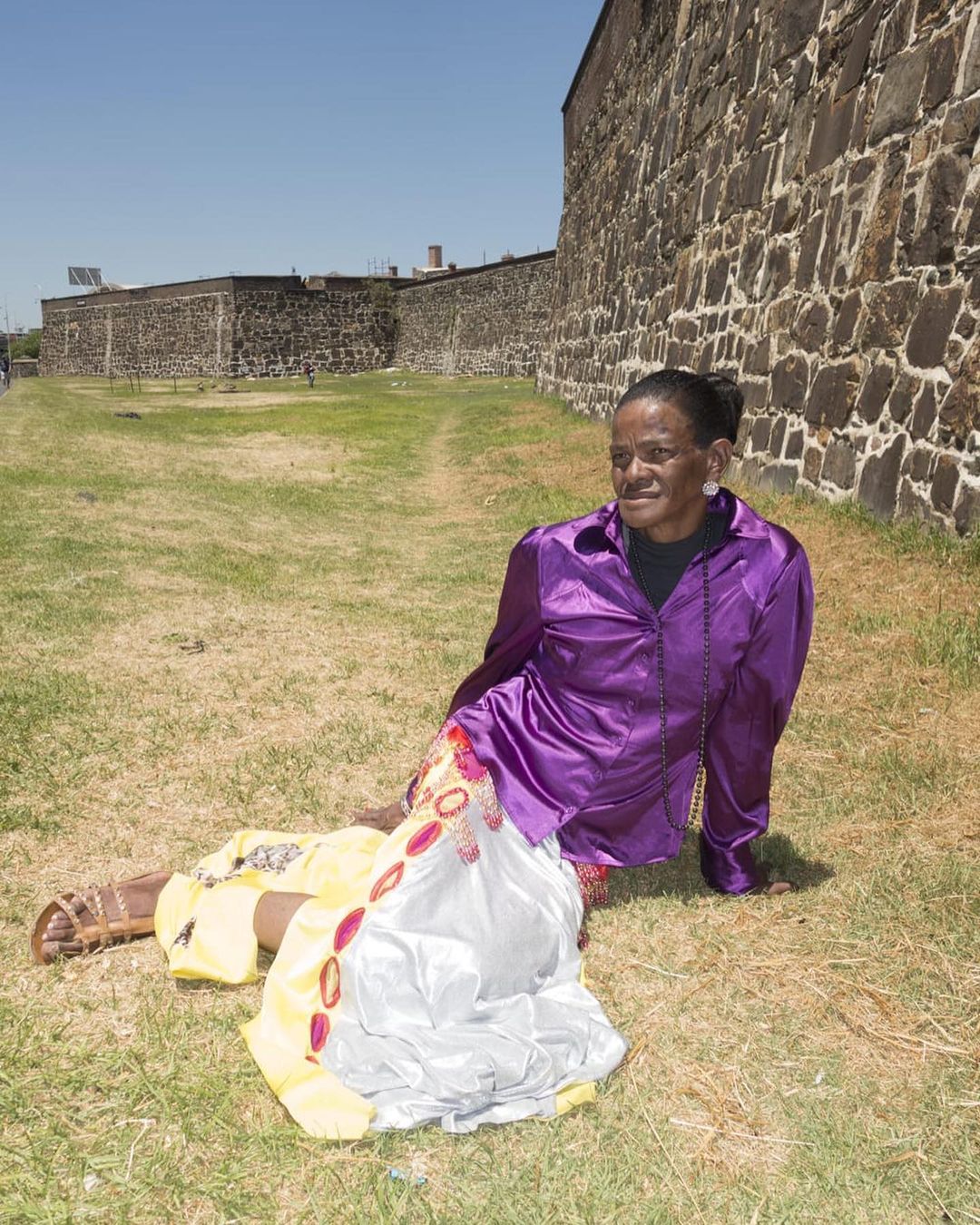 "It's eight years now since we've worked with SistaazHood," Hoek explained to me.
Six years ago the Sistaaz said that they wanted their own fashion show in The Castle of Good Hope. It's a symbolic location because most of the Sistaaz live in the streets around the castle. When we met them, they were fantasising about how they actually owned the castle, already deciding who was the queen, the princess, etc. I also think Duran is connected with these girls because his way of clothes-making is actually almost the same as how the Sistaaz design their own clothes.
Next to that, we feel connected by making daily life a fairytale fantasy. There are connections between being queer and doing sex work. We are also really aware, of course, that there are a lot of differences when it comes to our privileges, but in this project, we always looked for what connects us. With this fashion show, the SistaazHood girls have finally really taken over the castle, which had always belonged to them, Hoek elaborates.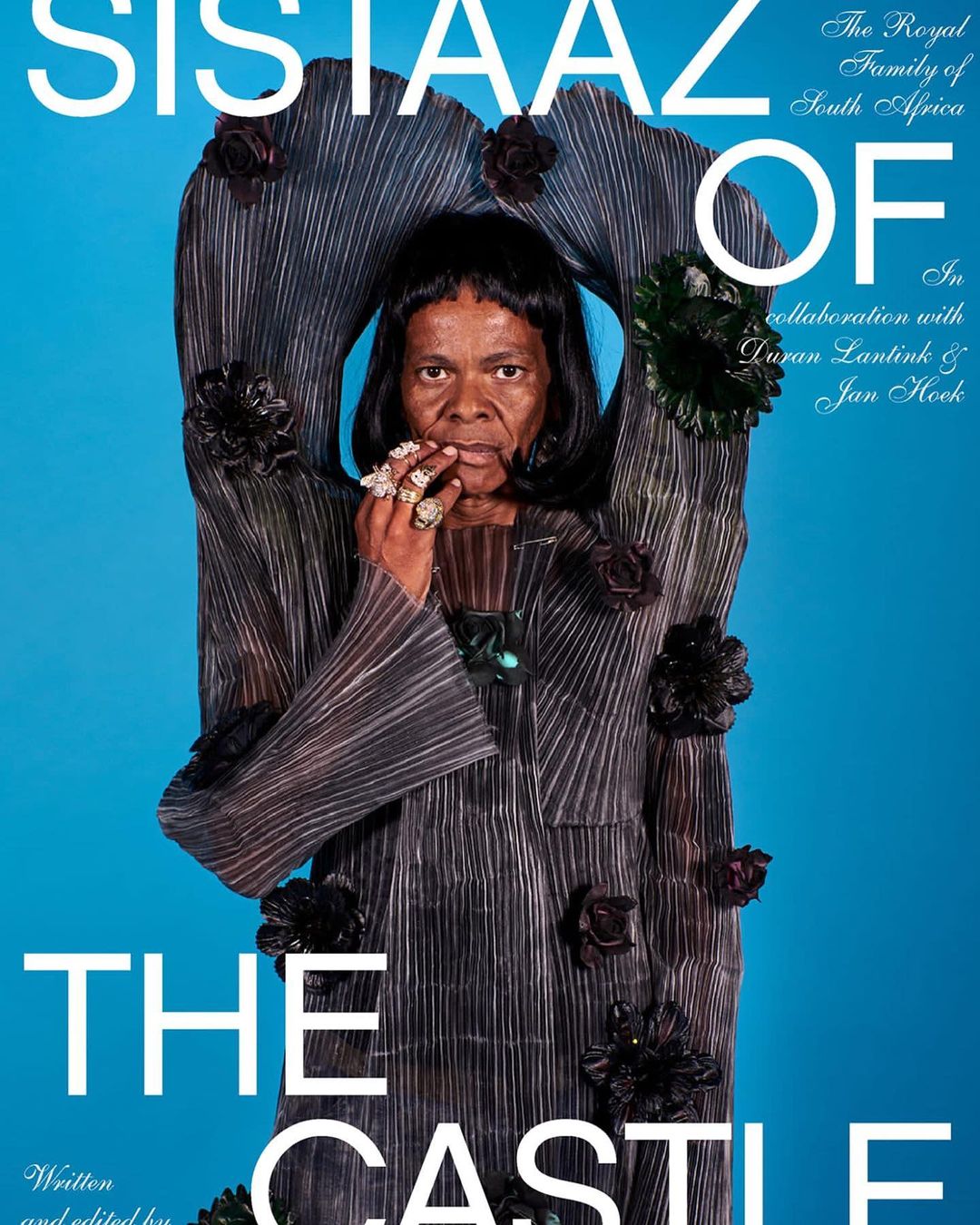 The show also brought together the efforts of Gender Dynamix, the first registered Africa-based public benefit organisation to focus solely on trans and gender diverse communities; musician, producer and proud Trans multimedia artist Angel-Ho, who created soundscapes which featured recordings of the women reflecting their experiences in the city; and S.W.E.A.T., who has a 20-year history of organising with Sex Workers, and advocating for and delivering services to South African Sex Workers.
Before the runway is brought to life, Wilma, representing Gender Dynamix, introduces the project and its group of collaborators, saying;
The sisterhood has a history of rejection, not only by their families but now when they're on the streets — the city's by-laws are also rejecting them. The sisterhood doesn't know where they belong, because they can't go home, and they're not welcome on the streets. So, the collective was formed. A sisterhood actively advocating for themselves. They decided that waiting for the next person to advocate on their behalf is not worthwhile. Because the person advocating will be a person of privilege, who doesn't know their realities and everyday life.
That being said, the link between the group and the designer/photographer duo began after doing a few photoshoots with the girls in town, and Lantink and Hoek, acknowledging that these girls are marginalised. Not only by homelessness, but because of their identity and experiences as Trans women. Working together their efforts are aimed at the advancement of the sisterhood: not only as Trans women but as Sex-Working Trans women, and as Black Trans women.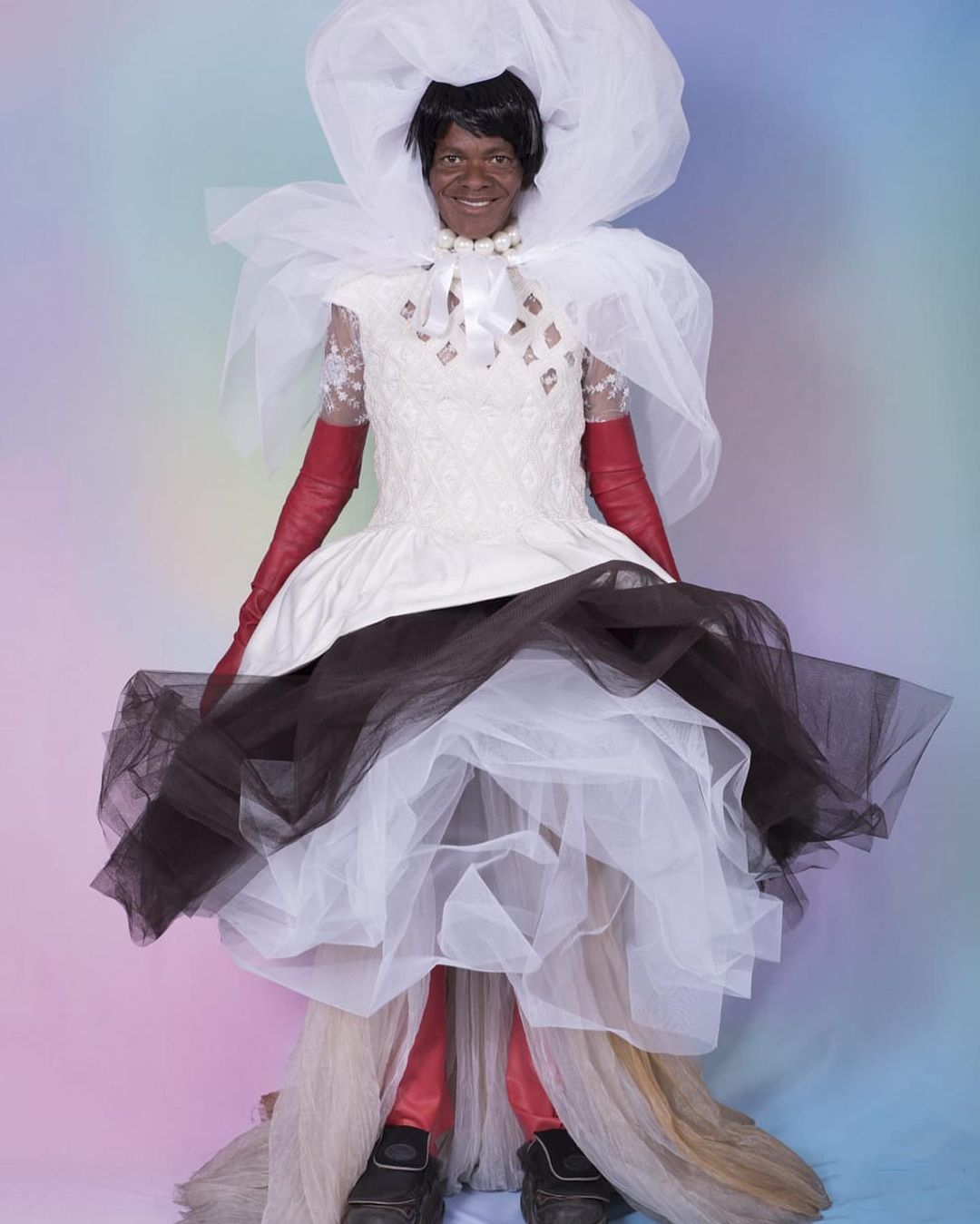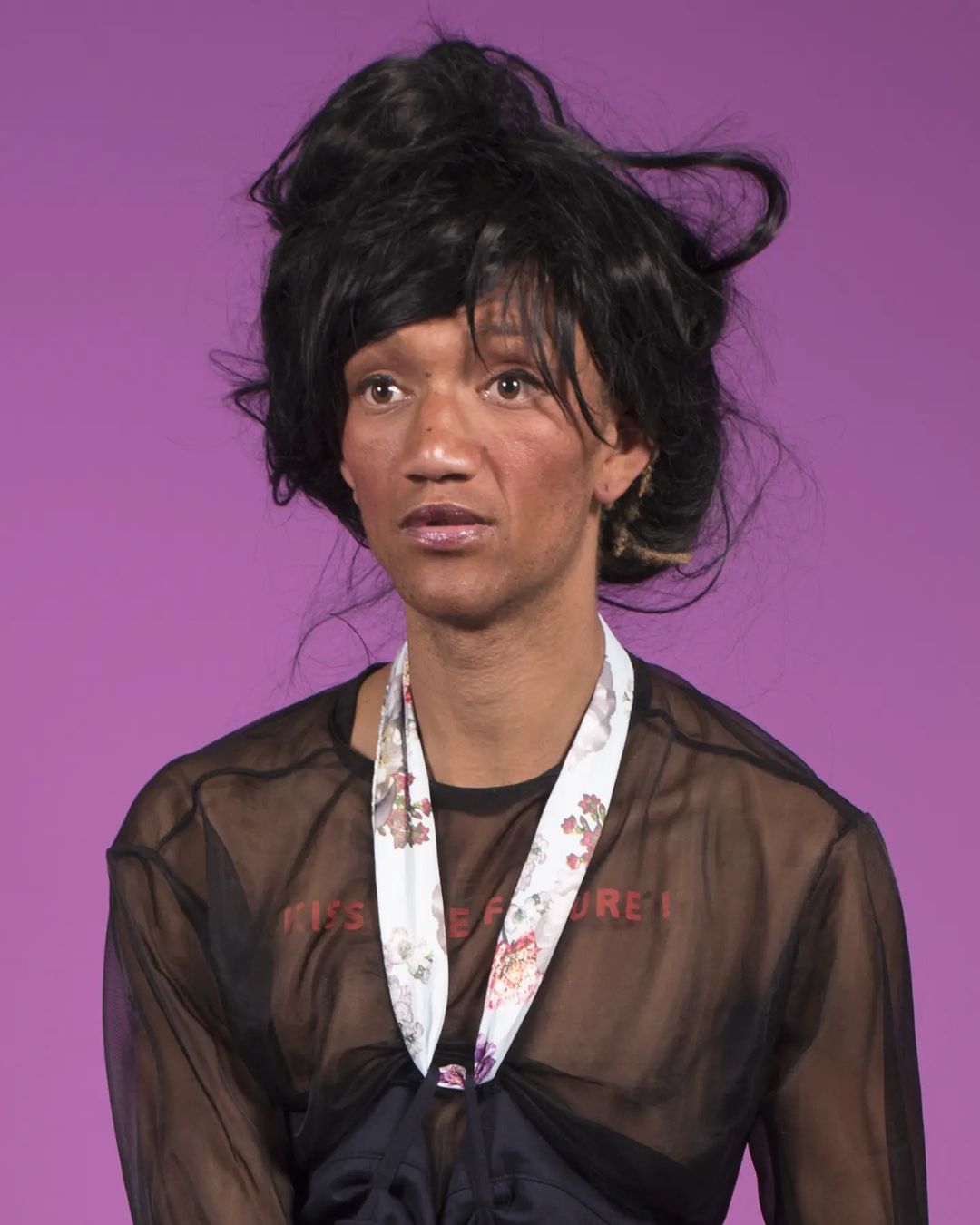 Hoek goes on auto say,
What I admire about these women, and got to see during this process is how organised the Sistaaz are: yes, most of them don't have phones or laptops, but still they know how to organise themselves; they know when they want to collaborate with people and when not, and they know what they want to get out of a project and where to set their boundaries. They get approached by many artists, but they choose who they work with and not the other way around
"It's small things," the photographer explains, giving an example of the Sistaaz's resilience and resourcefulness. "The Sistaaz make mobile gardens out of balls and shoes so that when the government tries to erase their houses, they can quickly take their gardens with them."
Speaking more about Lantink, Hoek says, "What I like about Duran is that he works exactly the same way with everyone. We both work a lot with artists who we see are very creative, but not yet seen enough by the creative industry."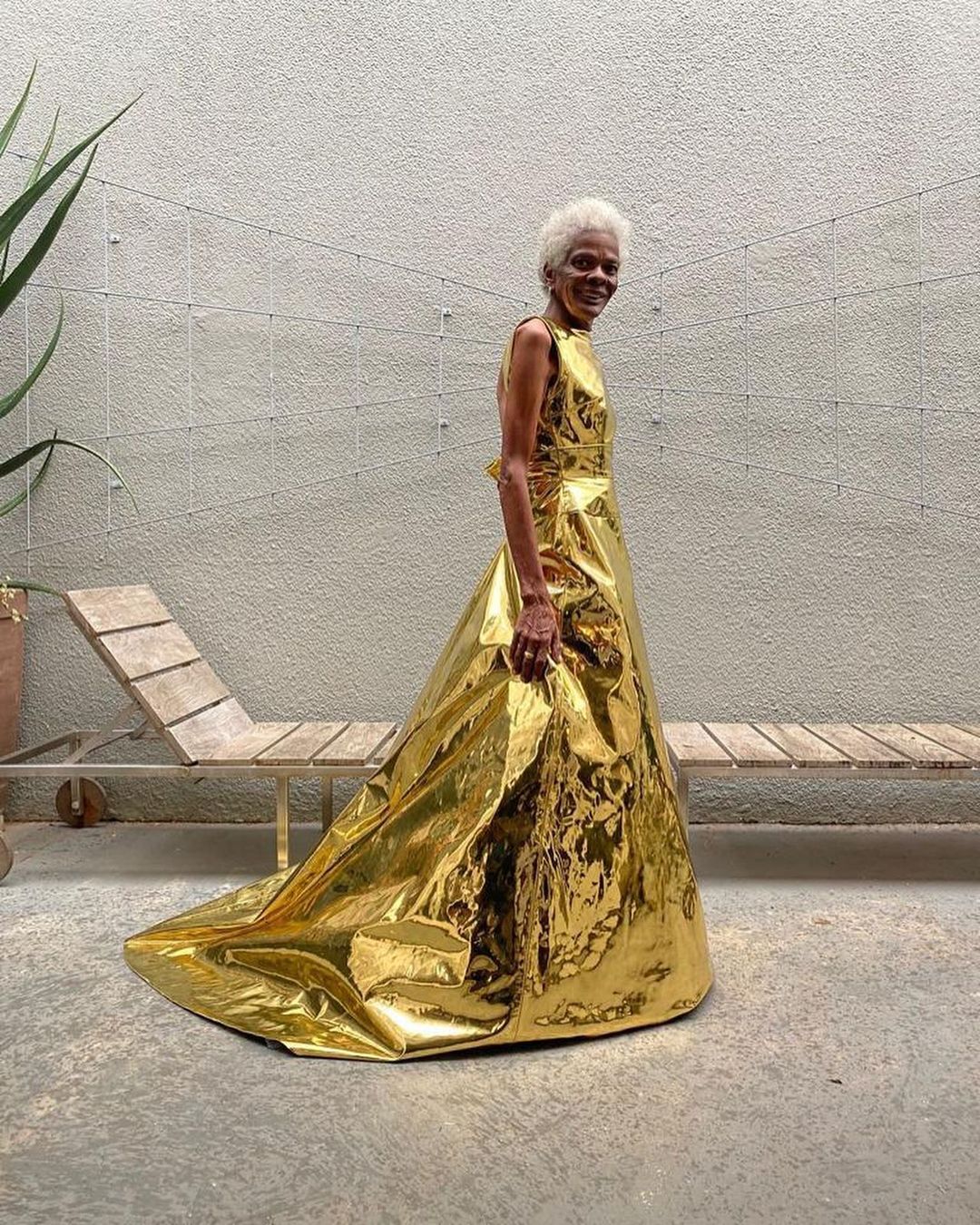 The creative process was a shared exchange between the Sistaaz and the designer. Lantink presented two categories in this collection, 'day-wear' and 'dream-wear', which were both made in direct collaboration with the Sistaaz, who then modelled the pieces. The day-wear "was mainly the clothes that the Sistaaz designed and styled for themselves," Hoek details.
Duran helped the women perfect the looks and added outfits inspired by them, too. In all these outfits you can see the creativity and methods the Sistaaz use in their daily lives." For the dream-wear, Hoek gives the example, "Joan Collins said it was always her dream to have a wedding. The most exuberant, big wedding dress, and now she is finally walking down the runway in that dream dress!
In the weeks following the fashion show, news of Joan Collins' passing broke. I'd taken a moment to speak with her after the show, and realised she and her family came from Chatsworth, not far from my family's hometown in Malmesbury. There was a serene sparkle to her smile in the afterglow of the jaw-dropping golden dress she wore to close out the presentation, and quiet contentment as she posed for photographs with attendees after, her palpable joy a gift to everyone in her circumference.
My heart breaks for the loss being experienced by her loved ones, and as winter leads to a harsher environment for those of us who don't have shelter, access to heat and food, and the dignity of one's basic human rights being met, I can't help but wonder after other, sustainable means of bringing light to the plight of these women, their stories, and their fantasies.
Respecting their time of mourning, I'm dedicating this article as a call to action to anyone with the means to provide resources, donations and funds to their collective, their survival, and their joy.