In February of 2021 news broke that Fenty, the joint venture between Rihanna and luxury goods conglomerate LVMH, would be going on a "hiatus" (which, in fashion industry terms, is often seen as a euphemism for a final closing). It's a little sad whenever a big creative company closes down because it's one less to contribute to our ever evolving public sphere and pop cultural landscape. Was it shocking though? Hardly. In comparison to the way Rihanna's other business ventures such as Fenty Beauty and Savage x Fenty were being pushed, it always did seem that Fenty itself was a project that just never found its footing. So when it shut down, it was hardly a shock or received as a loss to the culture. Yet, with that being said, I do hope that when they say they're on a hiatus, it means just that. I want to see Fenty come back. 
It's not necessarily because I think the high fashion line is exceptional by any means. Au contraire, upon launch, the brand already suffered a disconnect in that many people felt that the clothes did in fact look very Ready To Wear but almost street casual, yet they were priced way beyond the price of clothing which seemed so commonplace by design. There never emerged a single line which was ever a hot talking piece. There was never even a roll out that was nearly as exciting as either one of the Savage x Fenty fashion shows/films which arguably go head-to-head with that of the iconic Victoria's Secret shows. 
In spite of – or perhaps because of – all of this, I want Fenty to come back. I want Fenty to come back from under the knife of a killer creative team with a brand new face and body of work. In a world of fast fashion, the value of a break and reconsideration is lost. Oftentimes, with major fashion brands, creative directors move about from one brand to the next. Even the permanence of death doesn't bear the weight to put a stop (or slow down) to high fashion's trail. When Karl Lagerfeld passed in February 2019, his studio director Virginie Viard was so seamlessly stitched into the role of the new creative director for Chanel. Even one of fashion's most iconic names couldn't take a notable break in production to reconsider the brand's direction (if not to honour Lagerfeld's 3 decades of service). Surely if they had taken even a 5 year break, the legendary interlocking C's and signature tweed suits would still be unmistakably Coco Chanel's brainchild.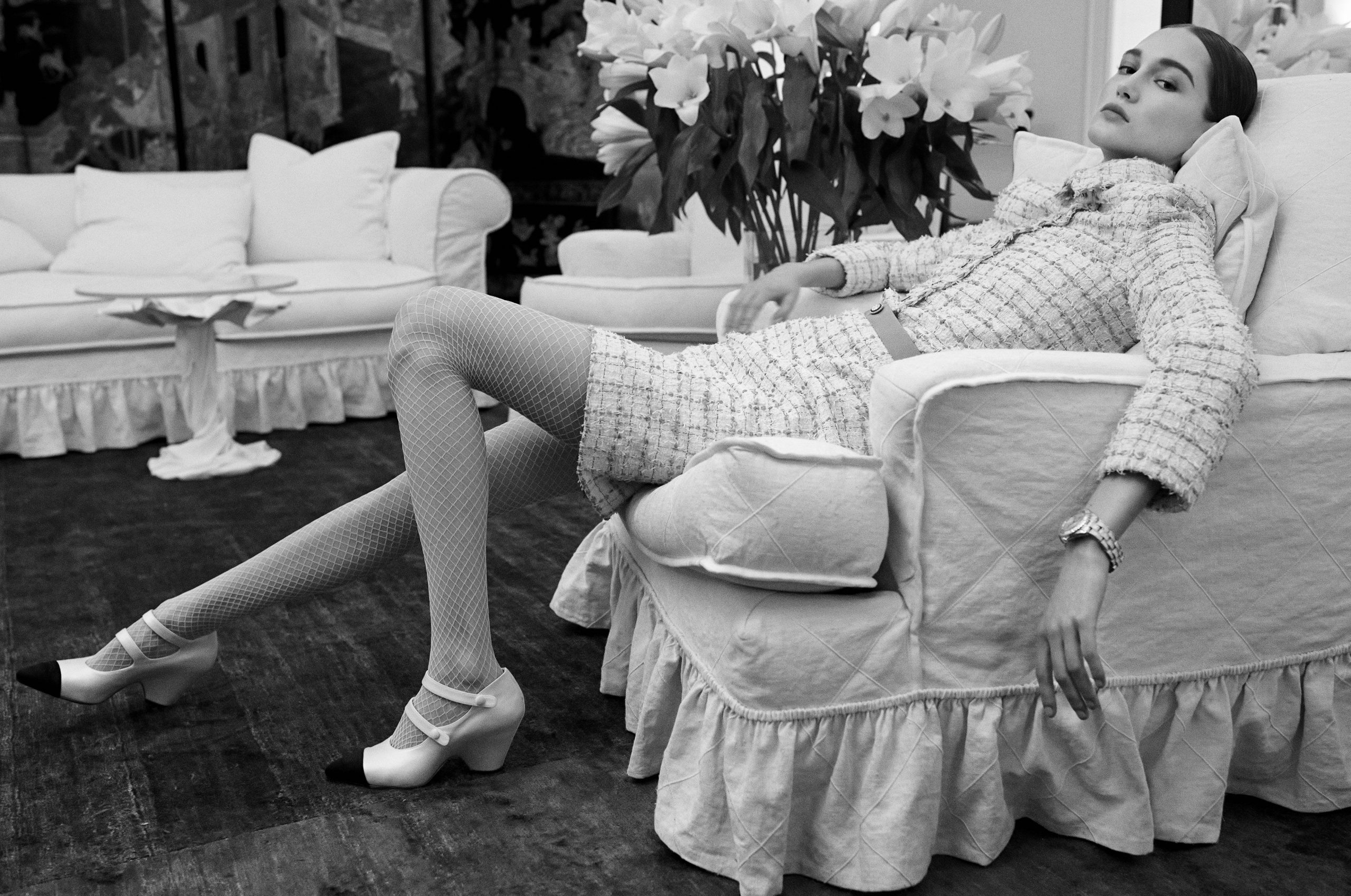 It was in April of 2020 when Donatella Versace spoke of how tired designers were under the constant production of fast fashion. She spoke of the possibility of COVID-19 to open up a seasonless fashion world, in which designers could take their time to be inspired. Yet, it was no later than September 2020 when her family's brand was releasing their latest nautical inspired Spring line. If we choose to give Versace the benefit of the doubt that she truly does care for a slow fashion industry, then it might just be that the fashion industry is caged by their own established traditions and too few people are brave enough to break the mould. It's somewhat of a Stockholm Syndrome abidance to these off-season season releases.
Guilty of pushing the agenda of possibly-too-frequent releases is Ivy Park x adidas. Within 2020 alone, the brands collaborated for three different lines: Drip, Drip 2 and Black Pack. A few short months later, the brands were back with Icy Park, the winter-ready collection. This all follows after Beyoncé bought full ownership of Ivy Park (buying out Topshop's 50% of the brand) in 2018. For almost a year, there was the radio silence of a fashion brand the industry so badly needs. Upon its return in collaboration with Adidas, the brand released highly anticipated drops and clothing. It is widely received (and personally felt) that the brand looks better than ever. However, since then, in just over a year, the athleisure collaboration has come out with 4 drops in the midst of a global economic crisis. It borders on the line of excessive, if that line hasn't already been crossed. The complication then arises: even if a fashion brand is to take a long hiatus of at least a year, how quickly are releases to then follow one another? Thereafter, when is another hiatus necessary?
Truthfully, I don't know. There are really no rules written in stone to any of this. Yet the current state of the industry reflects that repeated behaviour forms the link that makes (seemingly) unbreakable collections. I hope that the uninspiring collections of Fenty and the resulting downfall eventually bears good fruit, with Rihanna taking the brand higher after a hiatus. Maybe it won't hit the ground running, and that's fine. Perhaps we won't see the future of fashion in hard and fast struts down the runway, but in contemplative, slow walks, which allow us to marvel at the seams.