There is a part of human History's pages "impelled by feelings that [are] primal yet paradoxically wholly impersonal. Feelings of contempt born of inchoate, unacknowledged fear — civilisation's fear of nature, men's fear of women, power's fear of powerlessness. Man's subliminal urge to destroy what he could neither subdue nor deify" Roy. Ushered in through forms of genocide, wars, colonialism, expansions of Empire, "missions to civilise", "the Lord's work" and even what was once called a Scramble for Africa; our continent carved out like pickings at the market, the destinies of our civilisations and future generations stolen away to build and make beautiful pale-faced worlds in far way distant shores. Chasing Evil, the AW 2020 collection from design house IAMISIGO finds its material articulation and its conceptual considerations within the Histories/histories and legacies of this traumatic, complicated, violent and extractive past, endured by our continent as a whole, however, distinctly different in its still permeating and mutating impact and affects on independent African nations in their varying individual ways.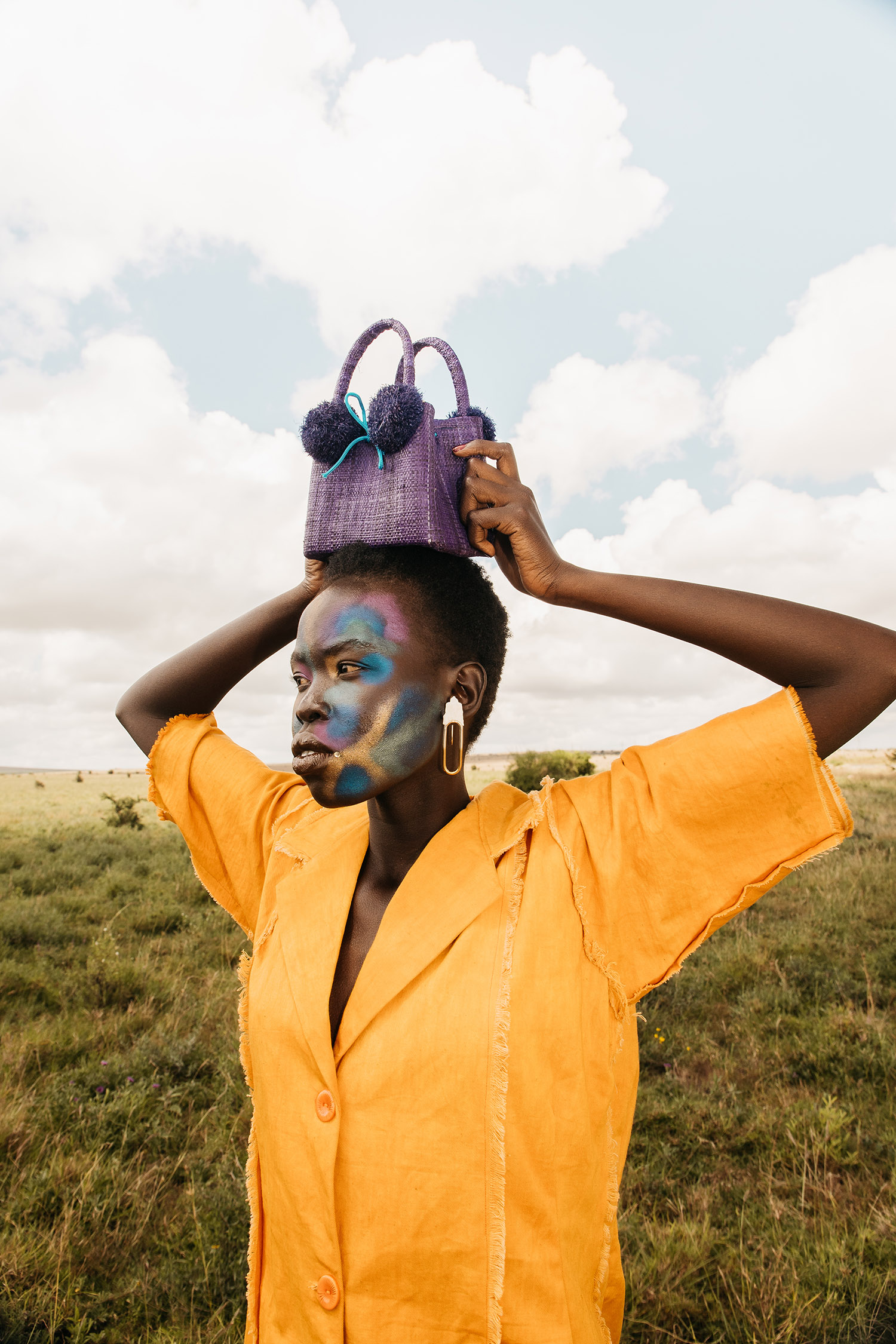 Bubu Ogisi who founded the label in 2009, "has used fashion as a site through which to explore cultural differences and creativity. Growing up between London and Lagos, and then going to study in Paris, the designer says it took moving out of Africa to bring her closer to it". Imagined and threaded around the exploitation of the Demoractic Republic of Congo, most brutally under King Leopold II of Belgium and Africa as a whole, through research in Bukavu and Kinshasa conducted by virtue of working closely with war victims in an effort to understand how the DRC — which is 3 times the size of Nigeria but also possess 3 times its wealth in natural resources —  is working towards overcoming issues of post war trauma, post colonial exploitation as well as those of neocolonism through fashion in particular. Explorations into, and research on indigenous spirituality allowed an avenue through which Ogisi could discover a connecting link with the Congolese mystical idol Nkisi Nkondi; an assertive fetish figurine commonly used to affirm oaths and to protect communities from evildoers and enemies. This idea of keeping evil at bay is achieved though Pan African unity that transcends borders and as Bubu Ogisi says "truly believing in the work of our hands", thereby examining the act of placing a particular importance on the tactility of protection.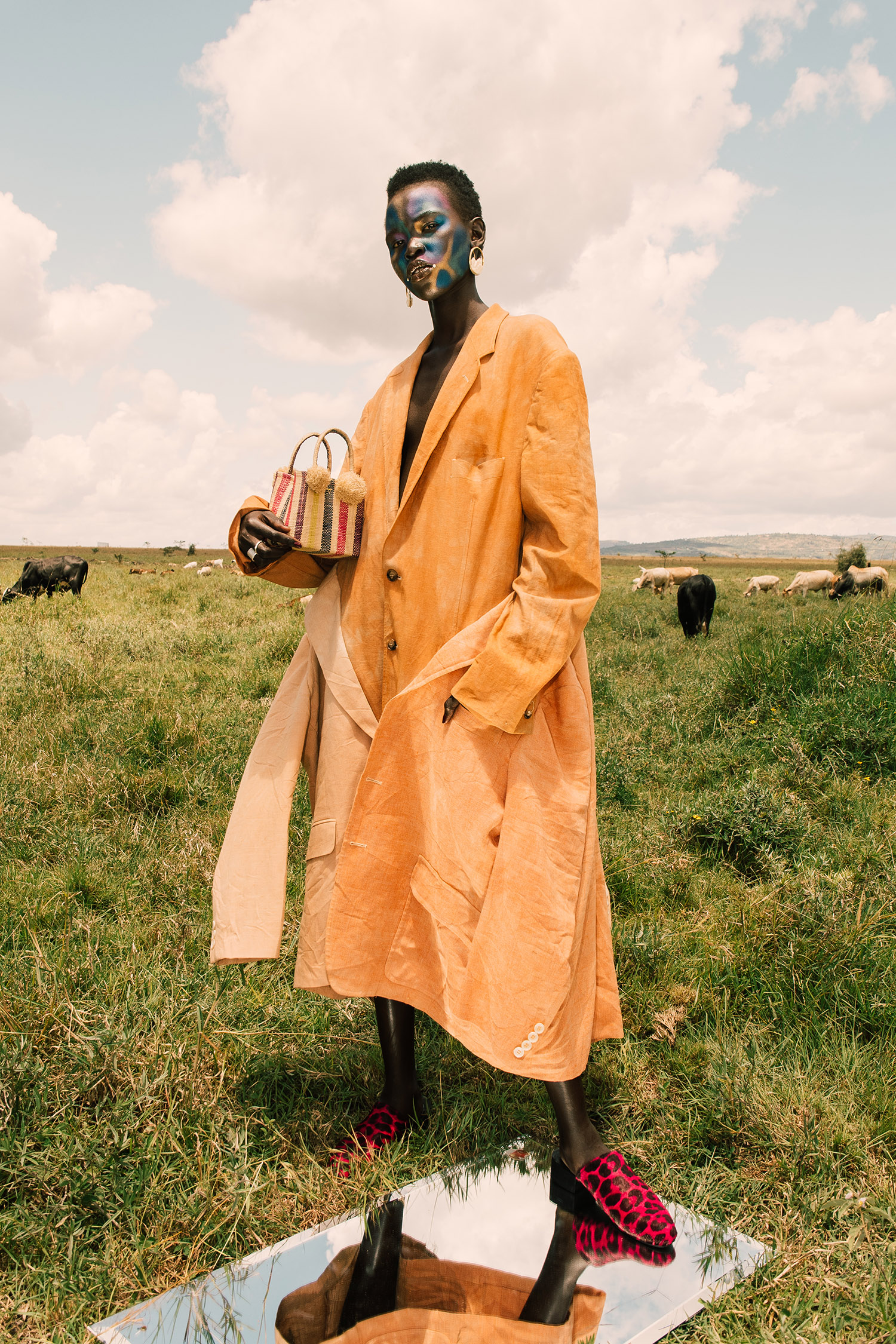 Texture was an incredibly important component in the making and consideration of IAMISGIO's AW2020 Chasing Evil line. The textured surfaces were created referencing Congolese raffia clothes in how expected lines are interrupted. Juxtapositions of sharply differing units and abrupt forms with dyed recycled cotton and deconstructed recycled garments was achieved by various traditional and modern techniques which included weaving Palm leaf raffia from the DRC and Nigeria with unbleached cotton from Uganda, as well as by weaving acrylic dyed yarn and cotton. Thus, a method of making that is not only intentionally conscious of the environment and ecological moment it is producing within, heightened by its use of traditional techniques but one that also performs the very Pan African philosophies it seeks to engage. This ethos was carried through even to the construction of the collection's accessories. The bags were made from Banana raffia from Madagascar and the shoes are constructed from dyed vegan leopard skin made in Nigeria. "We collaborated with [a] Kenyan jewellery designer, Brian Kivuti, using camel bone and recycled silver, to create a range of dual functional rings earrings and brooches" says Bubu Ogisi of the other collaborations that went into making this collection. The colours and forms of the garments, seek to engage the popular Congolese Sapeur sub-culture, the term same was derived from French slang that translates to "to dress up" alternatively also meaning "Society of Ambiance and Elegant people", and speaks to a tradition that began with the inception of the formalised slave trade where colonisers would pay slaves with clothes instead of money. There are many histories and tributaries of other histories that flow from these, all intertwined with the genealogies and facts of clothing, dressing up and its performative aspect and the space of fashion provides alternate possibilities for engaging with the past and our future creative imaginations.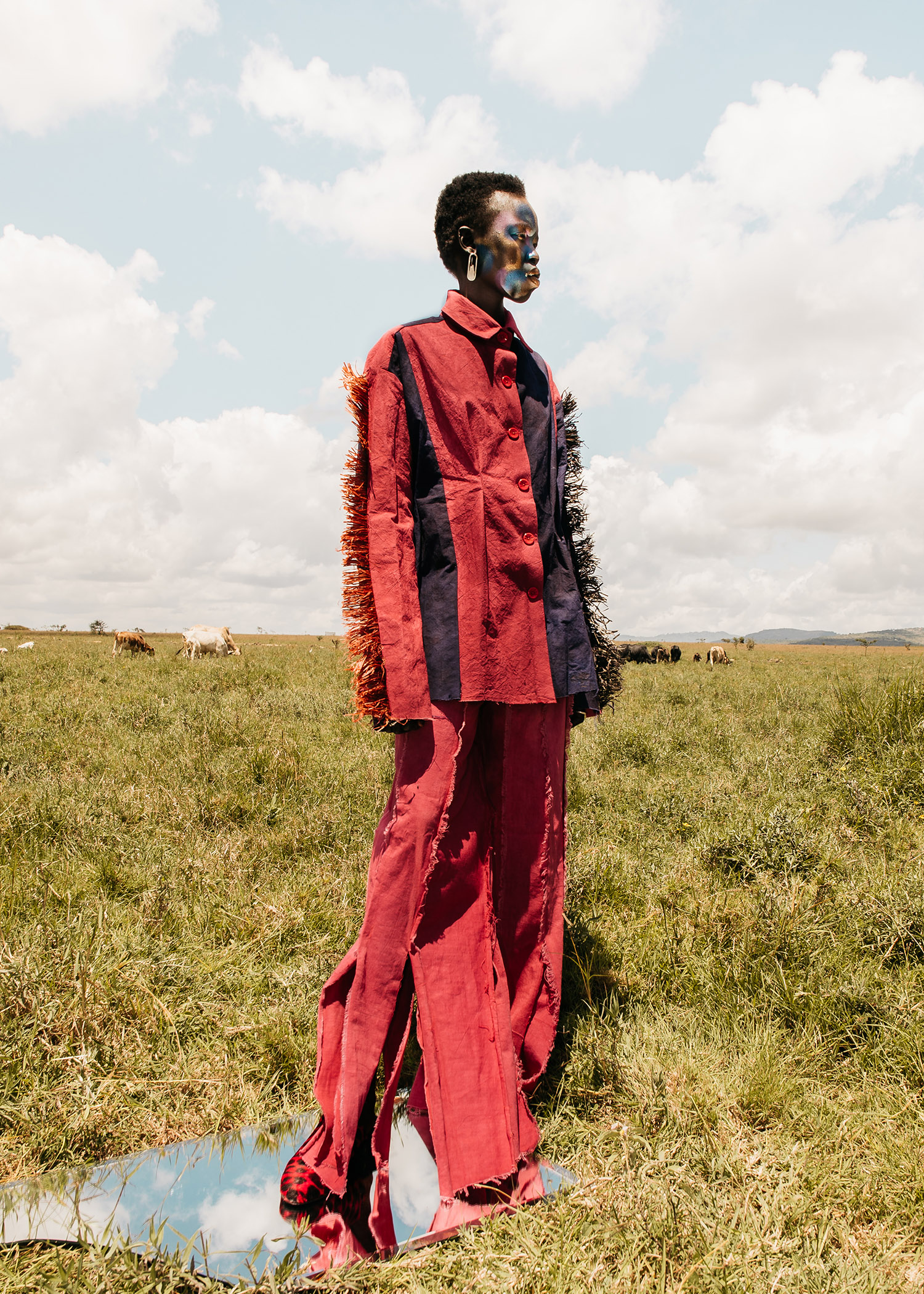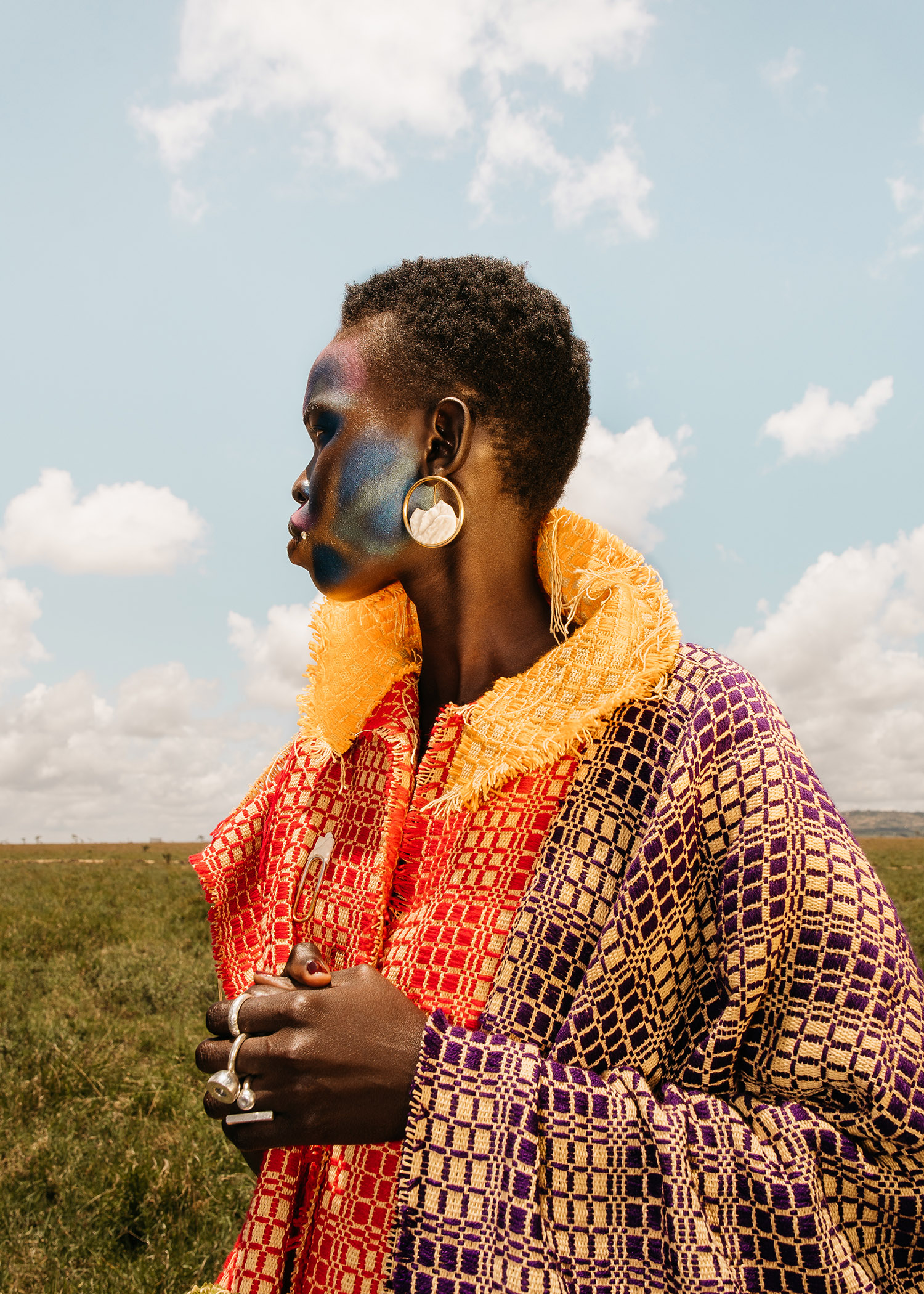 Credits
Creative Direction by: Bubu Ogisi
Photography by: Maganga Mwagogo
Styled by: Sunny Dolat
Model: Gabriella Duduh
Make up by: Jamie Kimani