On a quiet street in downtown Observatory, a little studio blasts Destiny Child's "Survivor". Following that, La Roux's "Bulletproof" fills the walls of that studio, except, it isn't so little;  not in space, or in its vision. Speaking to the director of Studio Candor, Maya, I knew instantly that this was about more than clothing — "the vision is to create an alternative culture when it comes sustainability, business and consuming," Maya said.
And walking through the aisles of the studio space, digging through the sales bin and flipping through the racks and racks of clothing designed by in house designer and creative director Ashby, it's clearly alternative to the very stitch.
These very garments are made from deadstock — fabric dumped by large corporations for having minor flaws or being deemed "unusable" — giving the materials a new life. Embracing the idea of clothing that is at the intersection of comfort, fun and a retro feel, the brand has established itself a clear visual identity that sets it apart from the rest of the "sustainable fashion community in Cape Town".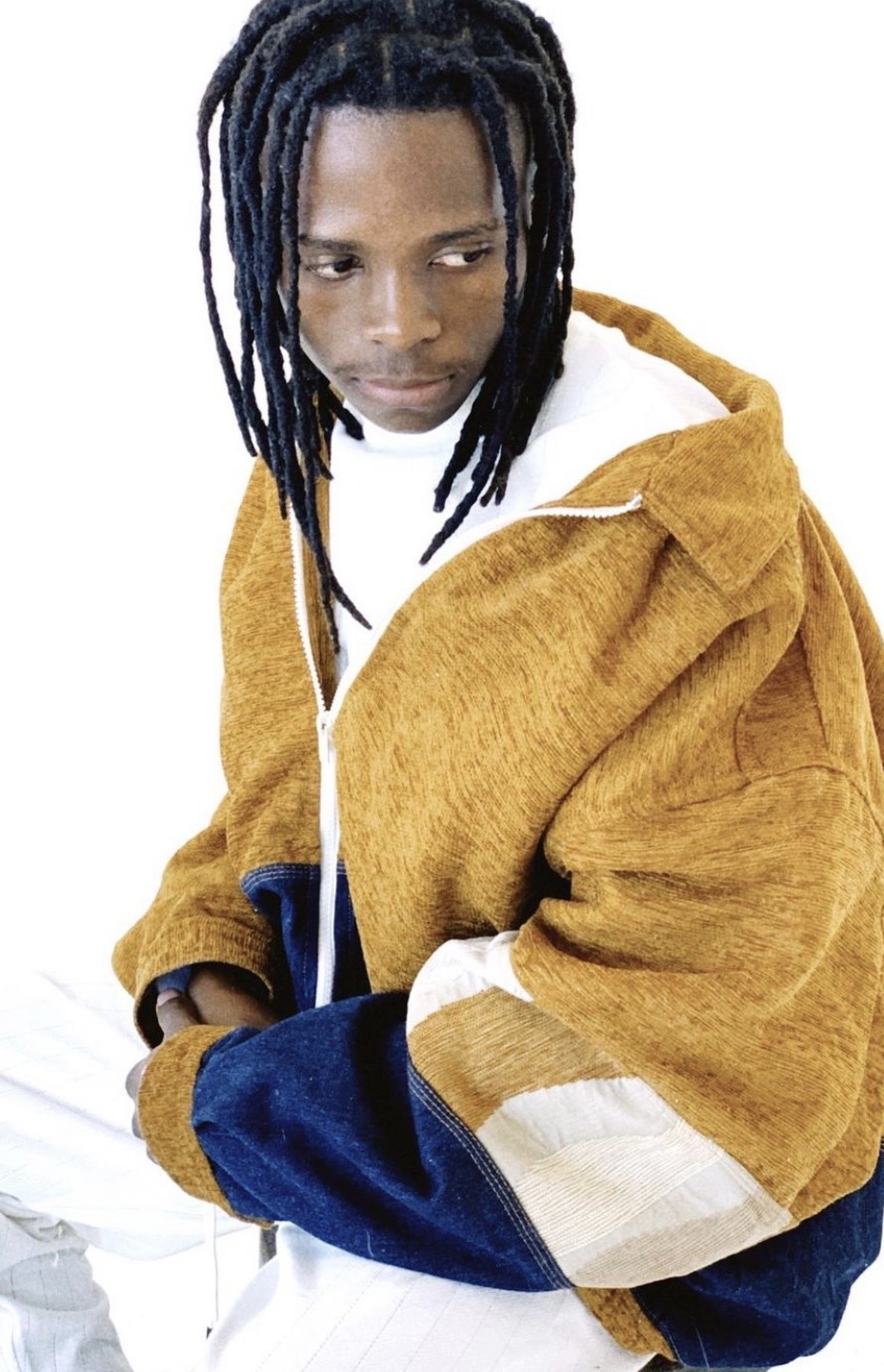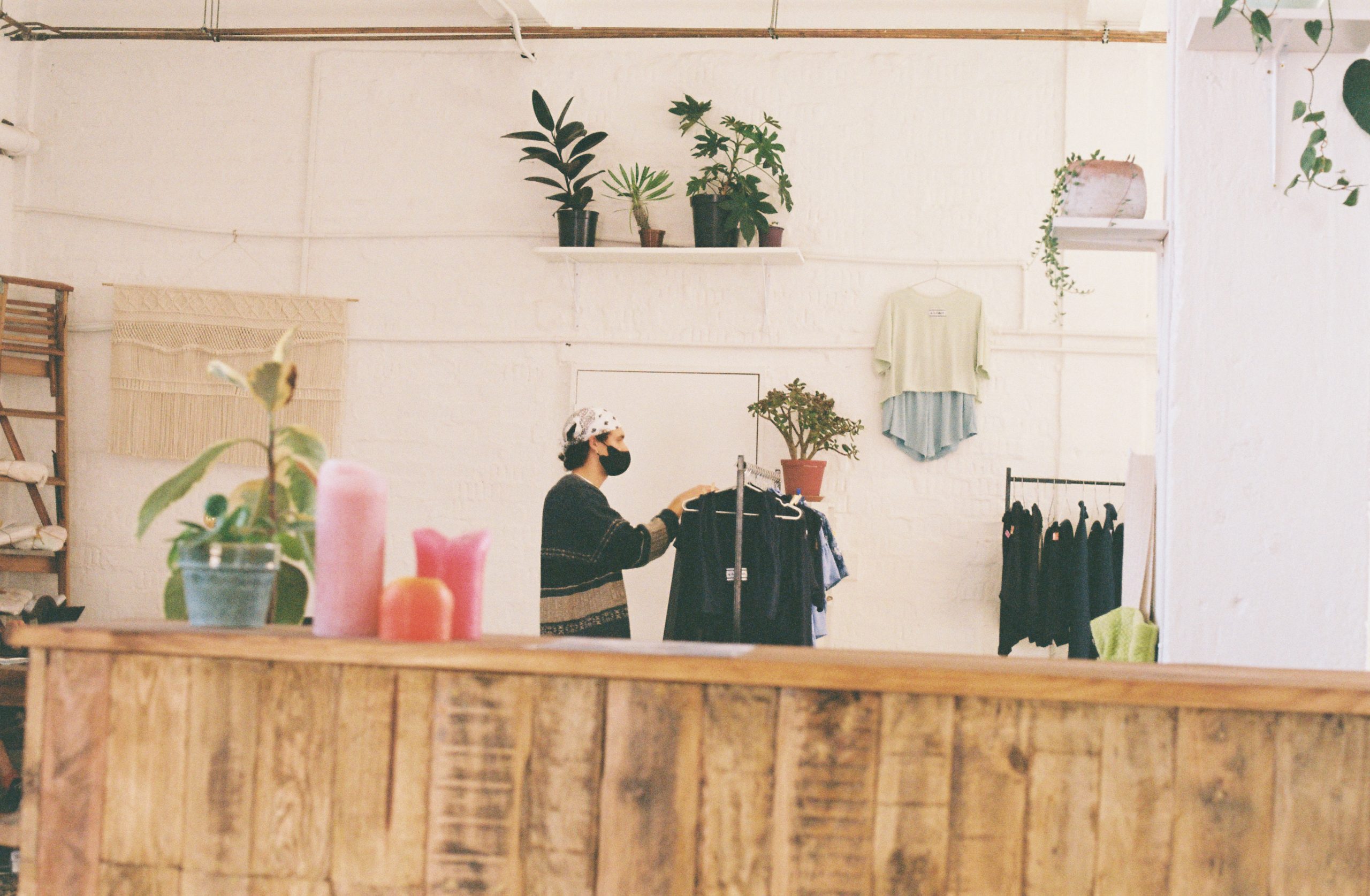 Speaking with Maya, we discussed the brand's vision for a more inclusive community. While the words themselves were sweet, the candor is in the action — I asked about the brands recent acquiring of a Broad Based Black Economic Empowerment (BBBEE).
I think on the note of inclusivity, kind of an elephant in (the metaphorical thrift room) is that…Cape Town has a bad track record of gentrification and whitewashing, I expressed to Maya.
"Many companies wait years to initiate this process, and some do not even bother. Instead of a conversation to avoid, we believe in facing issues of inclusivity head on," the brand shared in a caption on Instagram. The brand frequently uses its Instagram platform to share discourse surrounding slow fashion and slow production.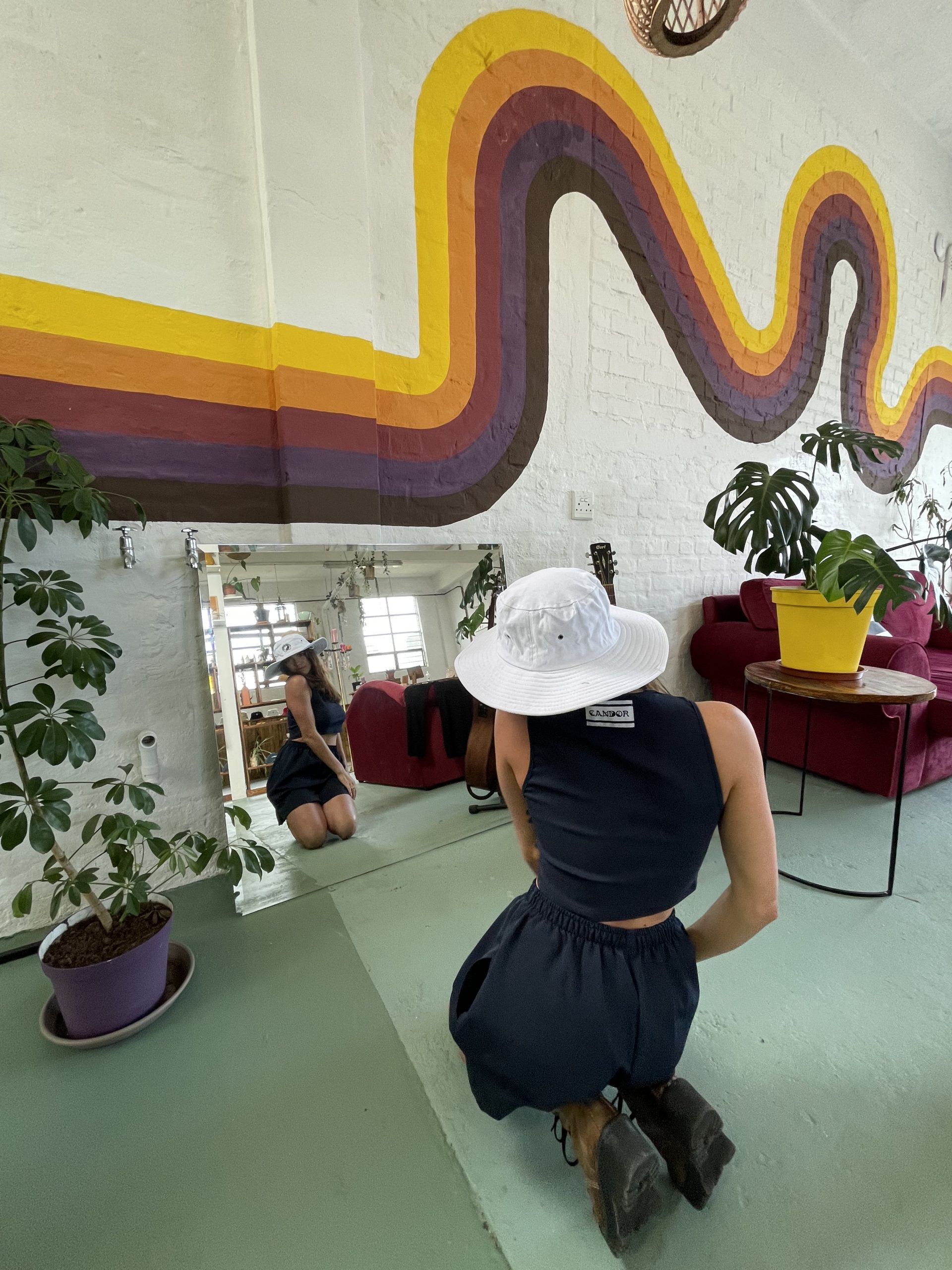 "I think there's this kind of myth that to shop sustainable that you have to be in a certain income bracket which like… doesn't make sense…We need to include more people in the dream of sustainability," Maya shared. "Making sure we create a workspace where our machinists are [not receiving minimum wage but rather], a living wage.
Unfortunately, that's not the norm." And it isn't. Having been given a tour of the studio and being taken to the sewing studio, it's clear that this vision of inclusivity of course does come with its challenges.
Using dead-stock, it can be difficult to make extensive collections that have items in a range of sizes. However, the brand is doing its best to do away with the confines of the size obsessed industry — even doing away with labels that indicate "small" or "large" (truly arbitrary assignments of size). It's all in the strides of dismantling a culture of sustainable fashion which has lost itself.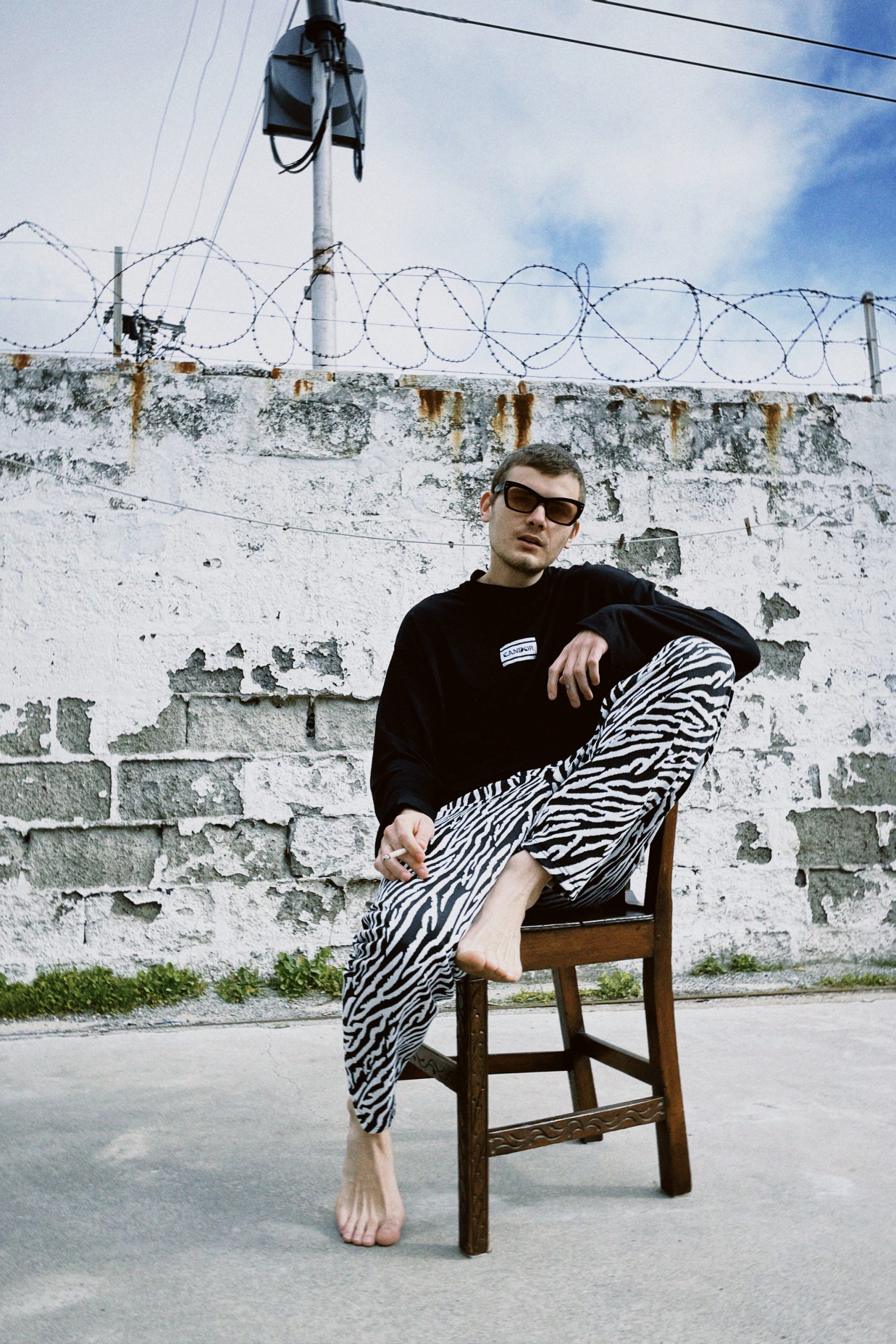 For Studio Candor, this means returning back to a community approach. In early September, the studio opened its door to the community in a large event that served to accommodate several small businesses. "The whole premise is to come to one spot to support small and support local," Maya said, reflecting on the event.
And this included all those who respond to the call — within the safety capacities of COVID) — with vendors having offered specials and showcasing local talent such as Diamond Thug (wearing all custom Studio Candor attire).
"We don't get a lot of foot traffic; we're a little bit of the main road. But we also want people to know that Downtown Obz is also a thing," Maya shares with a warm sense of pride, going on to discuss her local faves and neighbouring businesses. She suggests we walk down to Naan Better, a restaurant across the road. She also recommended Dolce Bakery's bagel special for a light, inexpensive lunch.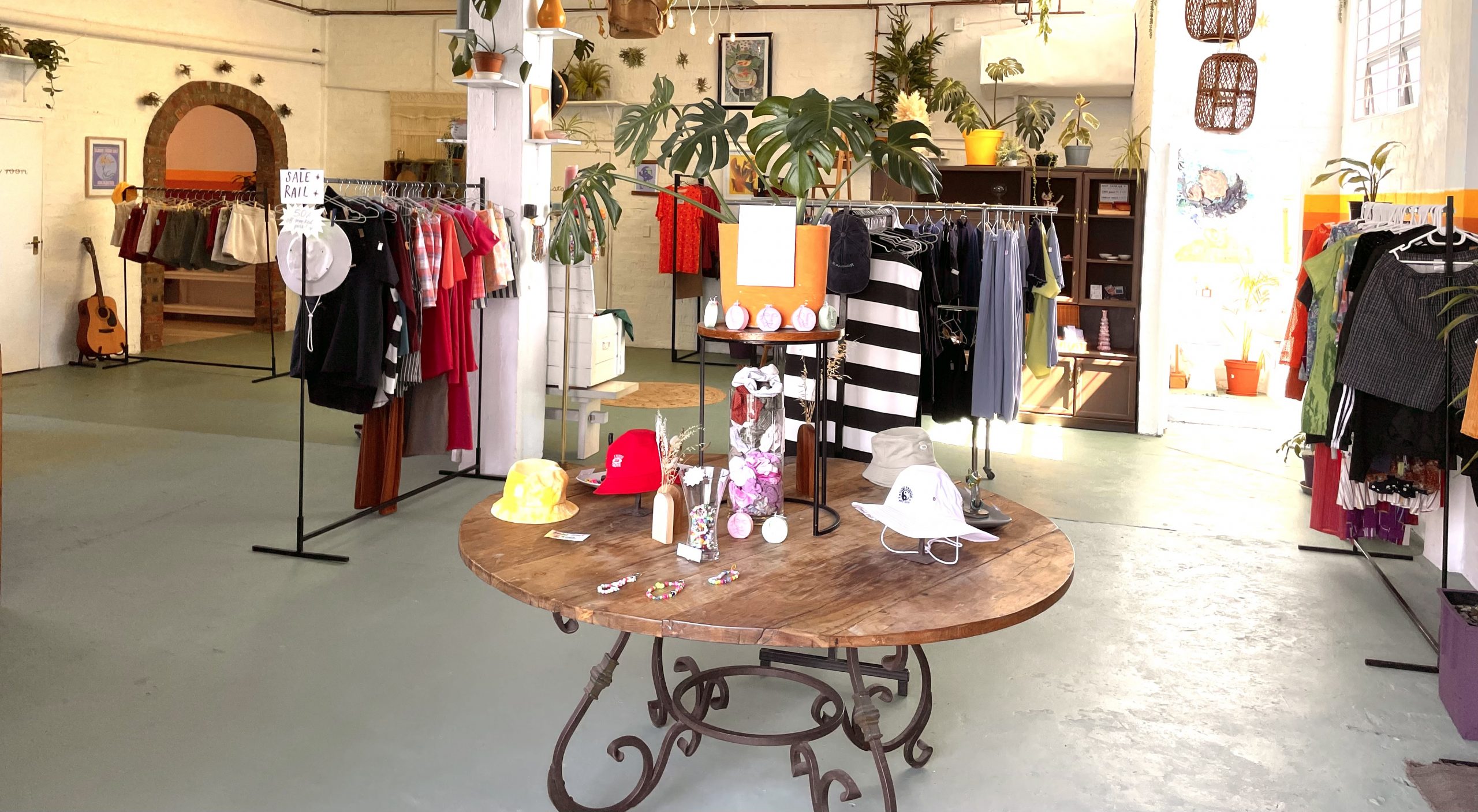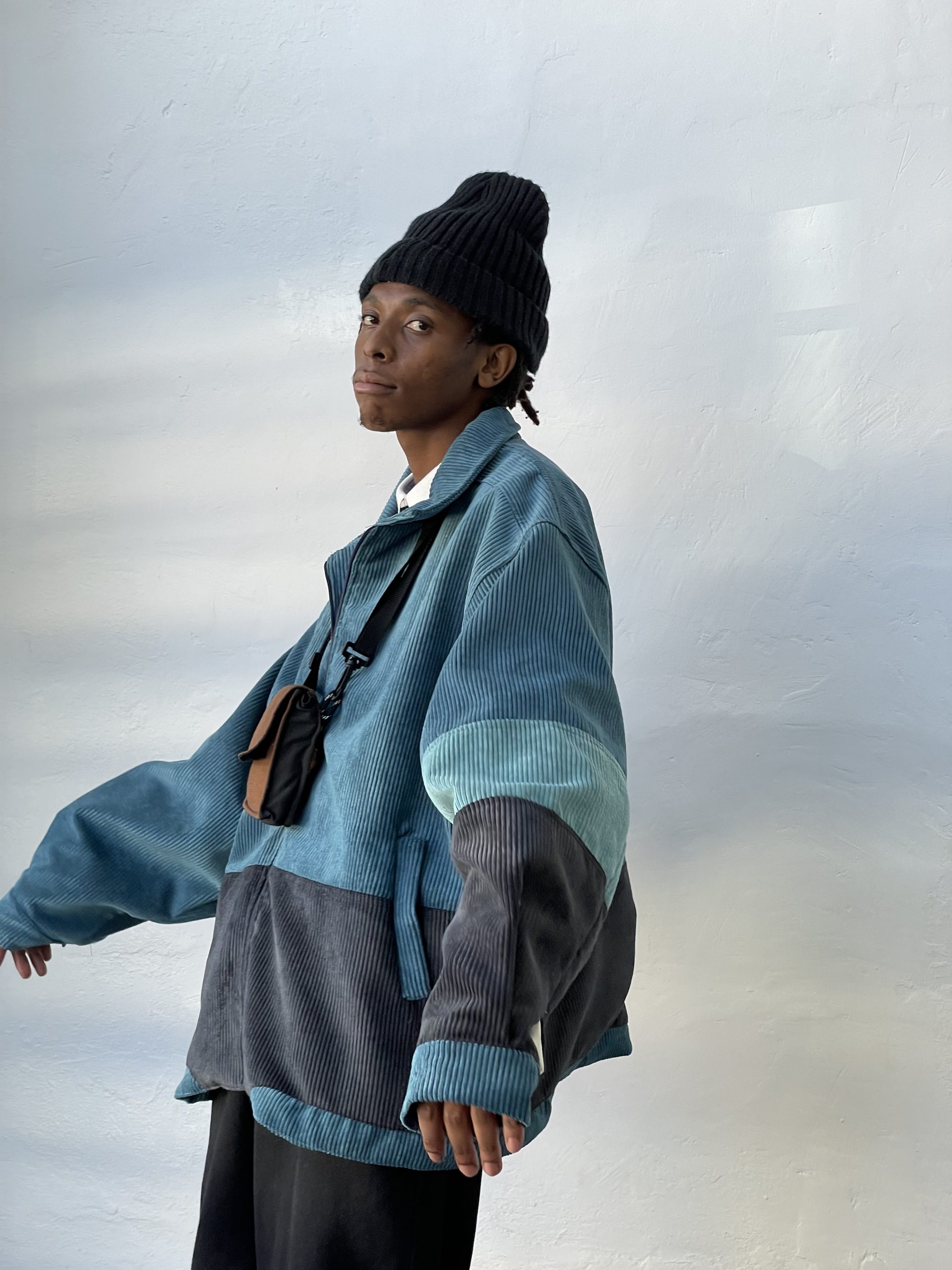 White walls adoring the art of local artists and with shelves housing other small businesses products and with Studio Candor making sure to not charge them to occupy the space — their alternative movement walks an almost impossible line.
It is both too special and handcrafted to be of-the-masses a la fast fashion trend chasers, but too dynamic to be one individual's project. It is beyond being a brand but becomes a community project.