Over what is approaching a two-year fight against that relentless virus, the attitude towards all other resulting peripheral battles seems to be that all is fair in love and war. Recent studies, as reported by The University of Denmark, find that on global average, about 3 million masks are thrown away every minute of every day. With the majority of masks being disposable and made containing plastic products, the figures point to an unregulated environmental crisis. Amidst the heat of it all and a paused world, Canadian based fashion house Sapodillas was founded and designed by Dillea Himbara in December 2020. The house's commitment is to a fight for survival, of both the planet and humanity alike. How is this done? Sapodillas commits to only creating garments from second-hand fabrics or discarded textiles.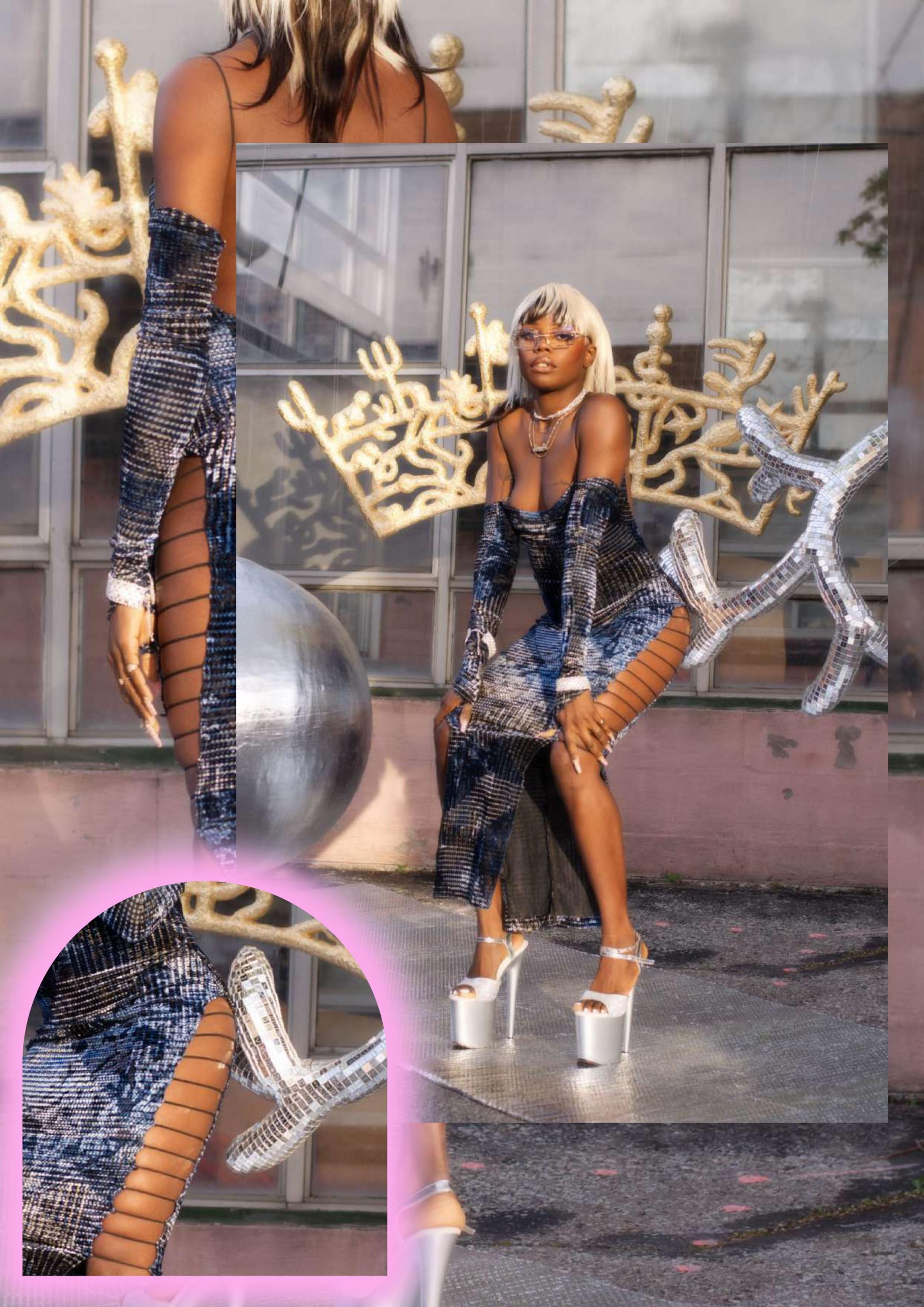 A few years before the paused world, the conversation around slow fashion was really beginning to pick up a lot of steam in mainstream contemporary fashion discourse. Sapodillas' commitment to slow fashion couldn't have come at a better time, given the current mask issue and its environmental impact. And perhaps, just as important as what is being done, it is the way Sapodillas has approached slow fashion that makes it an emerging force in the industry: through garments that are sultry, playful and outgoing. Sapodillas Resort 2022 Collection is just that. Drawing on inspiration from 90s RnB, Bollywood and Carnival, the expressionistic collection does everything a resort collection should. Through a number of different textiles and a dynamic range of silhouettes, it is a vision of fun, in cultures and eras colliding.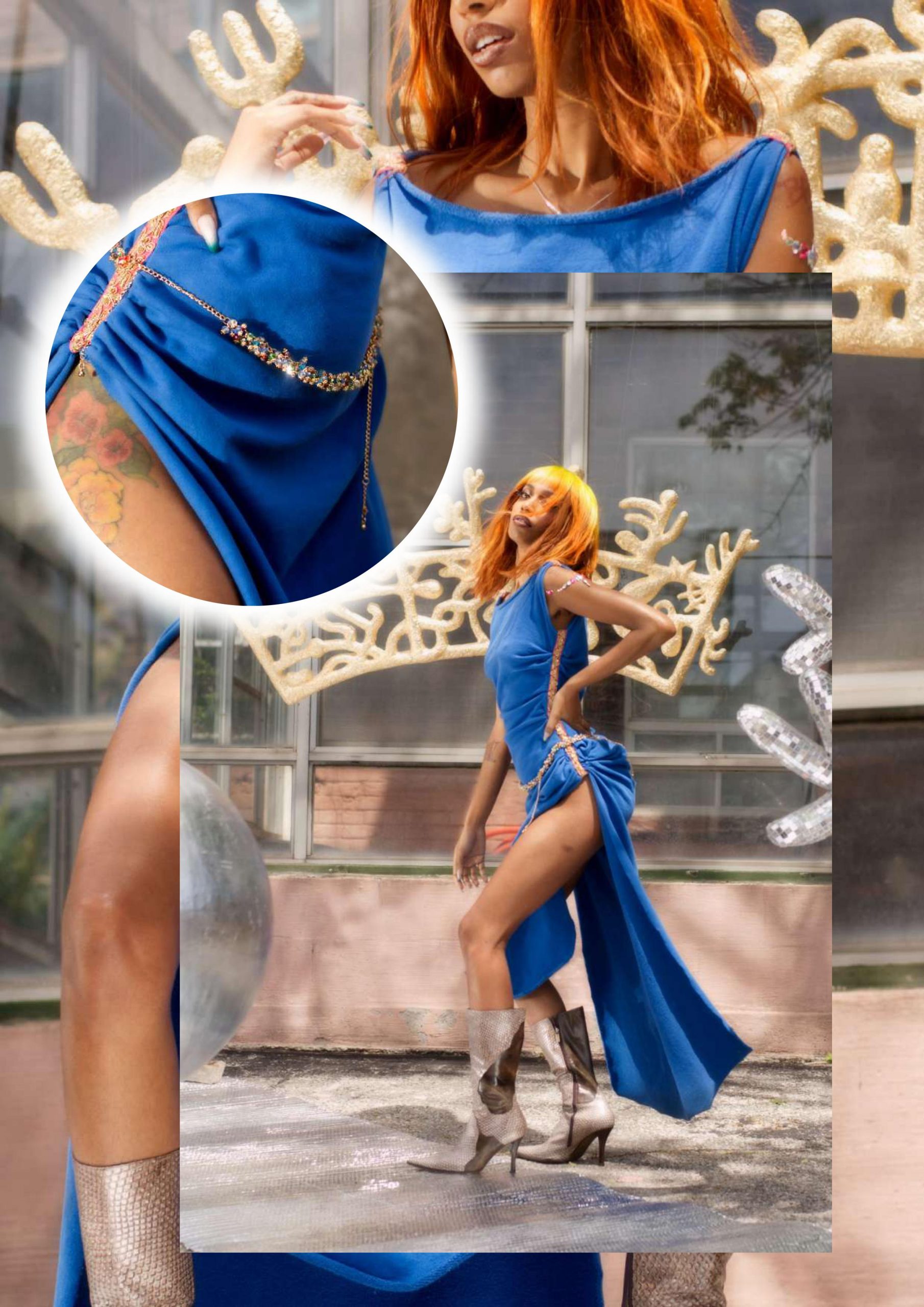 Typically, brand resort collections offer an interpretation of what one would need if they were to jet-set across the globe to another hemisphere and enjoy another season. Presently, the fashion industry, after historic disruptions to the traditional cycle, is trying to come to some sense of how fashion is supposed to respond. For Hambara, there's much less emphasis on an answer, but rather on exploration; exploring the present trend of the high fashion cowboy boot alongside a disco ball sequin dress. Regardless of where it is the inspiration is drawn from, it's most exciting that slow fashion returns us to the intimacy of fashion. It's an insight into Hambara's vision, and the craft of the entire team which makes the dreamy world of 'idle in bloom' (as the looks have been referred to on the brand's Instagram). Sapodillas is slowly, personally and lovingly crafted and asking of us: what more can be done with that which already was?
Credits:
Assistant: Jasmine Cooke
Hair: Maria Hatzia
Makeup: Jooyeon Kim
Models: Dillea Himbara, BAMBII and Stacy Nakamura
Nails: Playgirl
Photographer: Katrina Cervoni
Producer: Joshua C. Rille
Set Design: Camille Jodoin-Eng
Styling: Bulia Puteeva