Soft shades of pinks and blues, coupled with smiles, twirls and giggles. "I think it is important to always protect your sisters," says a voice. This is the beginning of the fashion film created by Cape Town-based sleepwear and intimates brand Koeksuster for their latest campaign. Working with director Thea Small for the visuals, and Elu Eboka to create a specific soundtrack, the film is an ode to high school and coming of age. It acknowledges that being at school is a time when young womxn can become insecure, feeling scrutinized by society and their peers. For this campaign, it was important to reclaim the school grounds as a place where young womxn can encourage one another and feel confident in their bodies. I had an interview with designer and founder Marli Grobbelaar about the brand and the concept behind the film.
Please share more about the Koeksuster brand, and the name 'Koeksuster'?
Koeksuster started as an hypothetical business idea and kind of spiraled into something much much bigger. I've been conceptually working on the idea for about 2 years, but our website has been live since July 2017.
I  think when people first here the word, Koeksuster, they immediately think of the South African dessert! And they're not wrong. But if you take it apart,  The word "koek" is an Afrikaans word for a prude, and suster is an Afrikaans word for sister. And so the combination felt perfect for a feminist intimates brand, and also my alter ego!
Only as the brand started growing I started coming across more and more people who also use the word as either a nickname or alter ego as well. Even one of the models from the film told us about how she and her friends used to call each other 'Koeksisters' in school.
Our mission is to not only create feminist inspired products, but to also create a educational safe space for womxn and to promote feminist content in and around South Africa. The brand is aimed at promoting social change and wants to change the way society views womxn and more so how young females see themselves.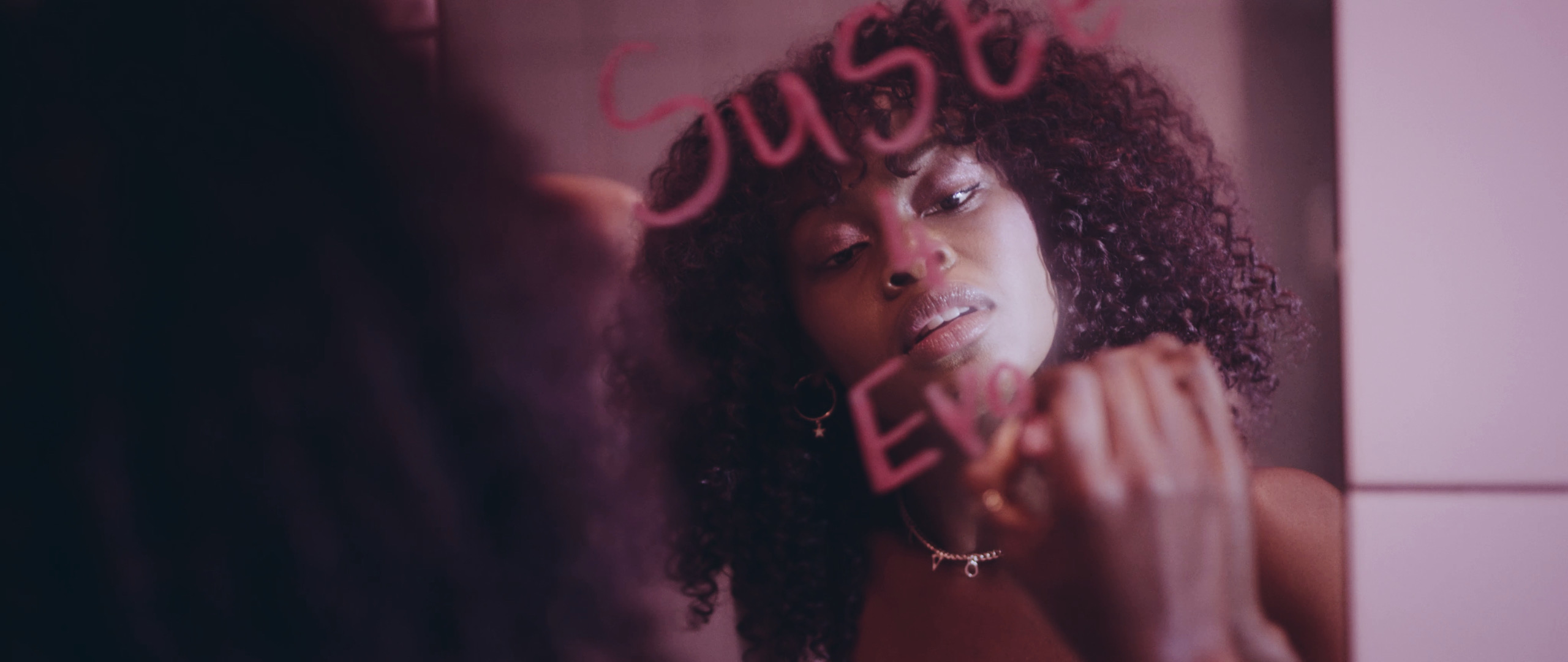 You have a feminist approach to how the brand is presented. How do you think this ties in well with the brands designs for sleepwear and intimates?
I've always been a fan of delicate intimates, but seemed to feel ashamed to admit it. I think it was because of the stigma and sex shaming, that I felt was associated with intimates when I was younger. I wanted the brand to promote the message that intimates don't have to be sexualized. You can wear intimates just for yourself. But in the same breath there's also nothing to be ashamed of! I wanted to create a brand  that encourages young womxn to know themselves better, explore who they are sexually and ultimately become comfortable with who they are.
Please share more about the concept behind the fashion film for your latest campaign?
I think it all started when I drove pass a beautiful School Building in Woodstock. The pink building seemed so on brand, and I could already imagine the styling that could accompany a shoot there. So when I met up with Thea, the director, for the first time we started brainstorming around the concept of incorporating a school setting. We wanted to create an authentic representation of girls that might be nostalgic for older generations while inspiring for younger girls. While exploring the theme of coming of age, we realized it was a place where many young women feel insecure about their bodies, and we felt that by setting the film in a  school environment, and styling the intimates there, we would be reclaiming that space. It was also important that it was just the girls by themselves, without the distraction of parents, authority figures or boys – we were intentional about creating a gynocentric representation of high school.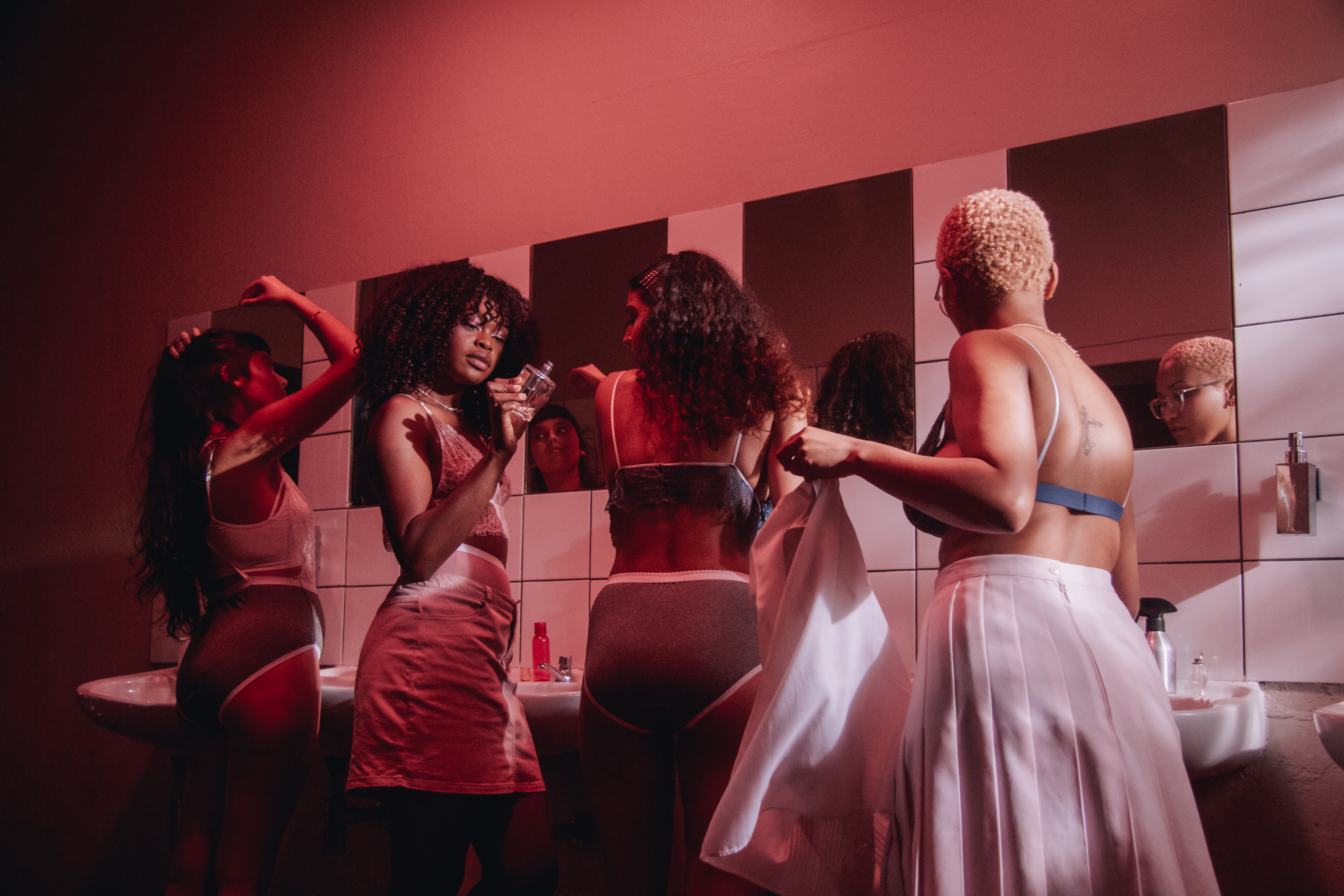 Please share more about Thea Small and how working together enabled the creation of this film?
I met her through Instagram, where she messaged me to meet up to discuss a possibly collaborating on a fashion film together. I think we were both in a space where we wanted to find a new creative outlet as well as work on our own portfolios. It was also really important to me that she was a female filmmaker, and upon our first meeting, I knew she understood and shared the brand's vision.
She taught me so much as a fellow creative, but I think some of the biggest takeaways for me from the project is the power of collaboration. It was so amazing to be able to rely on someone else, especially someone as hard working as Thea. She had the perfect vision for bringing our brand to life on film. I think if you have multiple people contributing to an idea, the concept can become so much stronger and far more refined. So I can't be happier with how this project has brought a next dimension to the brand.
Why did you decide on a fashion film for this?
I have to admit that I would have never thought to do a film if it wasn't for Thea reaching out to the brand. After talking to Thea for the first time it felt like the right next step to expand the brand. I really wanted to push the brand into a more conceptual direction, while still showcasing the products. Also this is by far the brands most theme-driven project, so I think it's a bonus to have more than just stills to fully translate the idea.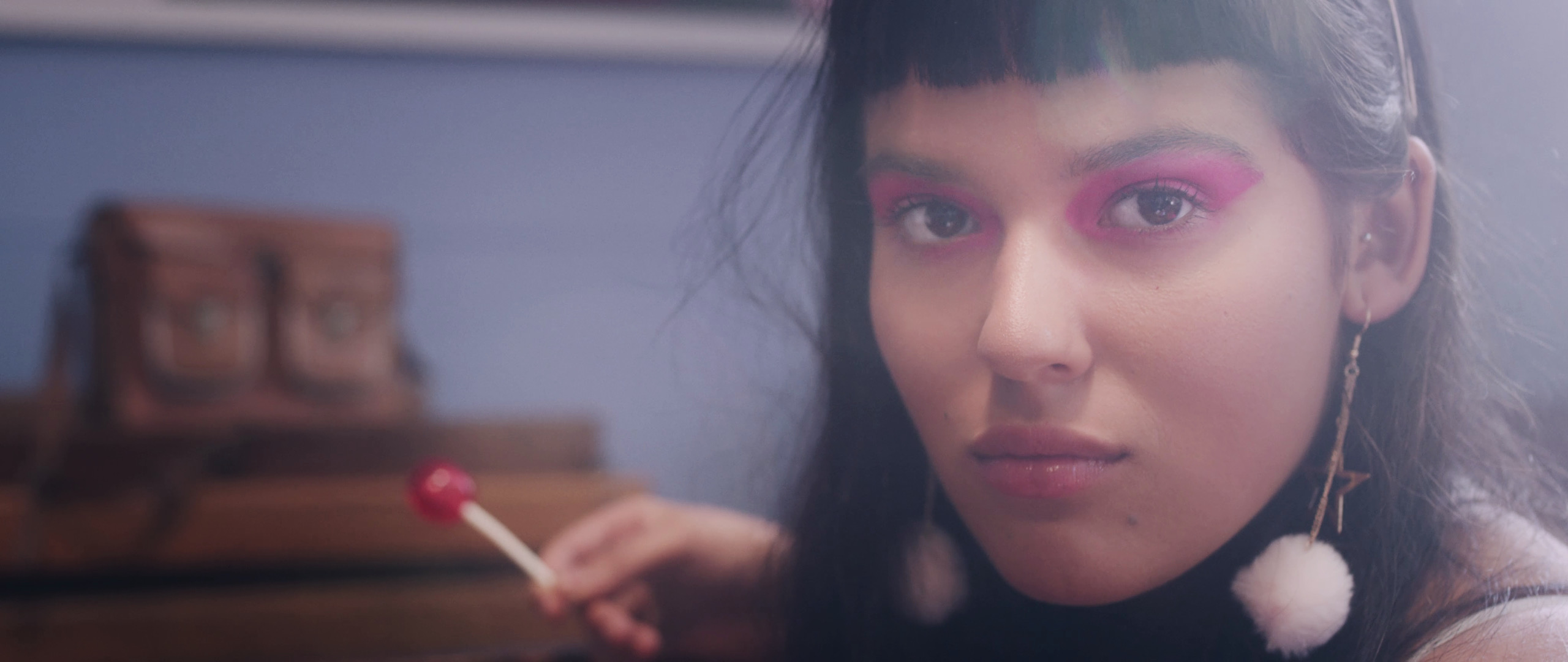 Who do you imagine as the people who wear your designs? Do you keep this imagined wearer in mind when bringing out new collections and campaigns?
I think unfortunately the product design process is very much influenced by what materials are available. But once I do have the materials, it's all about finding the most versatile way of working. I try to make patterns that I can adjust to different cup sizes and bust sizes. The dream is to make most of the products on request so that you have to submit your measurements online to make a custom bra that fits you perfectly. For now I'm still finding the balance between what's available and within my skill range as a small business owner. Eventually I really want to expand to be able to accompany more body types and preferences. Because I suppose, I imagine all womxn wearing the designs eventually, or at least that's the dream!
Anything else about the fashion film or Koeksuster that you would like to share?
Our film also had a soundtrack composed especially for the production. We wanted the perfect sound to accompany our film, and spent time creating music to edit to. The track also includes voices that further emphasizes our focus on Sisterhood and Solidarity.
Credits:
Director: Thea Small
DOP: Jason Prins
Producers: Lola Almond & Chase Musslewhite
Camera Assistant: Junaid Rawoot 
Gaffer: Patrick Buti
Make-up: Marchay Linderoth
Styling: Marli Grobbelaar
Art Direction: Christina Leigh Fortune
Style Assistants: Michelle Benade
Production Assistants: Chelsea Wiercx & Beth Ribeiro
Photographer: Natasha Alexandra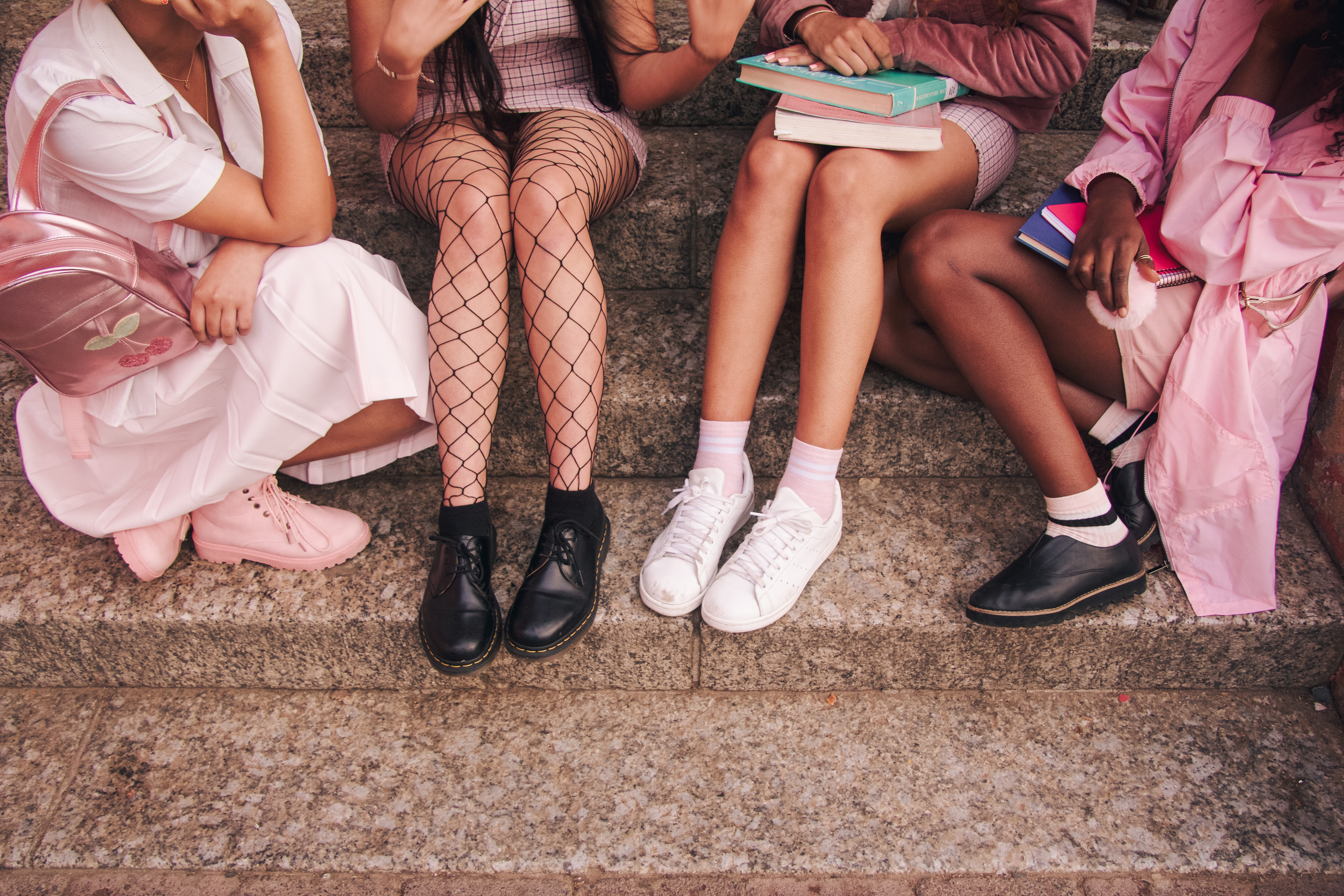 CAST:
POST:
Editor: Tomas Wells
Colourist: Brett Wrayner
Music & Sound Composition: Elu Eboka
Voice: Liza Scholtz & Tinuke Eboka