If this isn't a name you've seen before on, at least, a dozen lineups for some of the most prestigious music events in South Africa, then you'll be grateful we've brought her to your attention now. One of the most prolific live mix DJs in the Johannesburg events scene began her career four years ago after a nudge of encouragement from her music producer brother, Daev Martian and in the present day, her career is on a rapid-fire rocket to Mars itself. With immeasurable successes behind her, one can only imagine how much more enthralling the Deniece Marz journey will become.
At only 22 years-old, the beauteous disc jockey has played at events like WeHeartBeat, Sneakerness, Oppikoppi and Afropunk, two times in a row. Yes, twice. She's equally visible in dedicating her craft to local clubs and events that are still on the rise, organised by other respected creatives. She's popular for her ambient music selections in house, head-bobbing hip hop classics and lo-fi but by no means is Deniece a genre-specific musician, as heard on her Mixcloud profile. Another noteworthy Deniece Marz moment was her commission to play the closing set for UK rapper, Skepta in his visit to South Africa. "I was definitely proud of these milestones. They are proof that I'm not stagnant and I'm continuously growing and getting closer to greater achievements."
According to a fan on Twitter the DJ is "getting more bookings than Black Coffee". Apart from being the sister to one of the best electronic music producers in the country, Deniece says she comes from an all-round musical family who've always exposed her to a range of music styles. The Johannesburg-born and -bred musician is the daughter to a jazz bassist father which seems to have had an impact on Deniece's more soulful song compilations. She's still heavily influenced by her early exposure to her uncle's wide range of hip hop music and that, she most certainly lets shine through. A Deniece Marz set has the feel of a full-roast cup of coffee, with a selection of songs one can tell were meticulously sourced, accompanied by her smooth and flawless mixing skills, she blends those with timeless and nostalgic hits. Her impeccable mixing ability covers most genres – she can mix a trap set, lounge music or drum & bass, making each live set a pleasant surprise, unique to the accompanying live experience.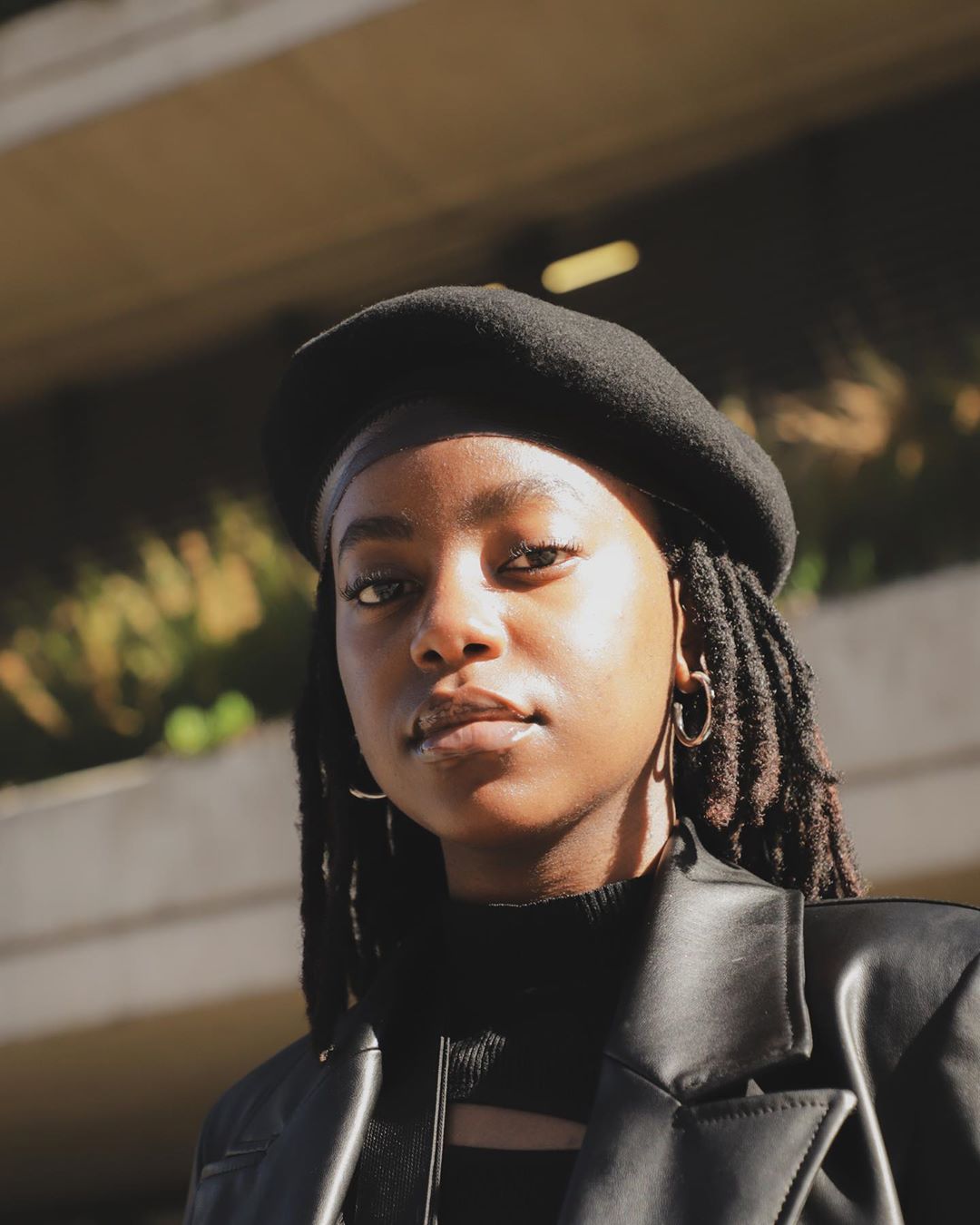 Also a Fashion Design graduate, Deniece went on to pursue a career in styling. She says her decision to get into styling comes from her preference for working with finished products as opposed to being in the sketching and sewing process. "So far, my biggest milestones in styling are getting to work with my friend, great photographer and film director, Mahaneela. Another, would be styling my first magazine cover [featuring Sho Madjozi] and John Cena reposting it, which was super random." It's Deniece's wise nature, her yearning to learn more and being receptive to variety that has awarded her this multi-careerist success. Her own style is a comfortable, ever-glowing, big city chic but she's careful not to project it onto the subjects of her work but rather, to bring to the fore and accentuate the style of the subjects themselves. "I try not to always let my personal style infiltrate my styling too much right now, since I'm still figuring out my own style as an artist. I feel like while I'm still learning the ropes, it's great to be really open-minded and open to learning new styles."
On the tune of learning more, Deniece Marz is now a music producer and will be sharing more of her personal music production as time goes. Her resume also includes titles like curator and creative director. It's clear that this artist is well within her niche and, at 22, is already considered a prized possession of the Johannesburg creative industry. "My advice would be to make sure you're open to learning, making mistakes, failing etc. It's all part of the process. And staying consistent; it's so difficult and I've failed at it so many times but it's very important." Not only is she talented with a level head and a natural-presenting discipline, Deniece is more than destined to go as far as Mars in her respective grinds.