Francis Buseko took a chance on themselves six years ago when they left their home country of Zambia to pursue a career in modelling in South Africa. It sounded absurd to all around them at the time but a thirst for success and an innate sense that it is, indeed, theirs for the taking, left every naysayer dumbfounded at what would follow. Since then, Francis has done more commercials, campaigns and fashion editorials than they can remember. They've worked with brands like Edgars, Europa Art and MTN to name a few andthey were, more popularly, a muse for one of the most important names in South African fashion, Rich Mnisi.
What recently grabbed my attention in terms of Francis's career was the power move to photography and creative direction. After scrolling through my Instagram feed and seeing this name that I'd always attached to just modelling, now in the photography credits of a striking image – two subjects, one on a pedestal and one not, in a sort of sepia edit – on the official Afrpunk page, I thought it a good time to sit up, do some research and have a conversation with Francis about the new resume titles and how they've managed to amass so much success in such a short space of time.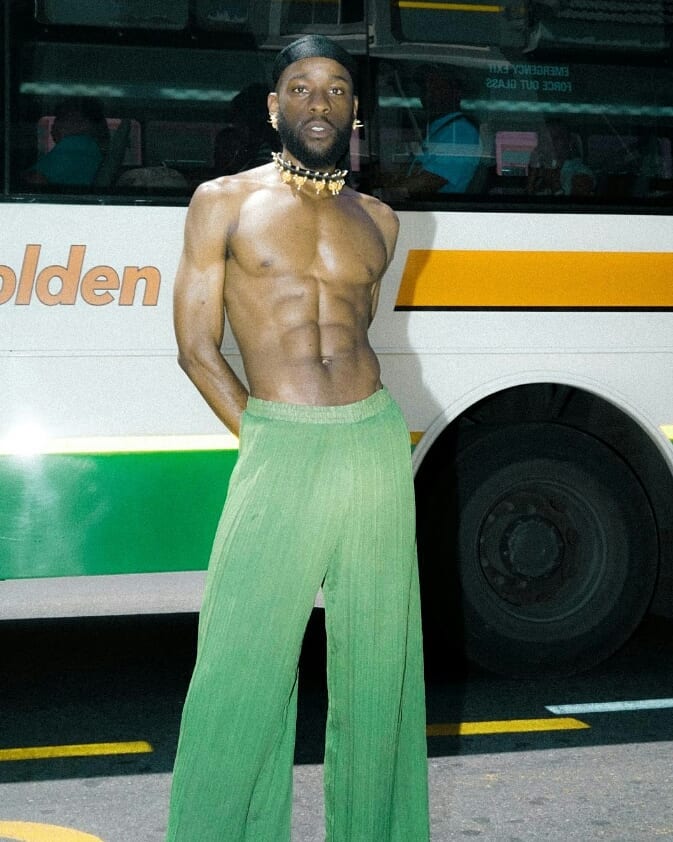 "It was not until 2 years ago, that I picked up a camera. I remember just having so much to say and the camera felt like the most natural medium for me because it gave me this immense power and sense of control over my own narrative." Francis has been behind the lens for one of the coolest, visually satisfying contemporary fashion platforms, PAP Magazine, Fucking Young and of course, the aforementioned Afropunk series titled 'Unapologetically defying the ideals of African men', which is a project that truly drew a lot of attention to them, and with good reason. They also add that is was the most exciting and rewarding project they've ever worked on – telling one's narratives on a global scale and having them be listened to and appreciated is a feeling they could never take for granted.
Francis's creative process is simple and it's eminent that their success is also grounded in the amicable working relationships they've built in the creative field throughout their modelling career. Be it teaming up with seasoned photographer and friend, David Blaq for a session in creative directing, or using dancer and new photographer, Bradley Sekiti as a muse for a conceptual shoot, there's a lesson to be learned in Francis's dedication to creating. "It usually starts with a feeling," they say. "How do I want the image to make me feel? I always want my images to have an element of spontaneity – I hate perfection because it's not realistic, I live for those little mistakes, I love when they're evident in my work." Francis acknowledges the value in putting out work of your own as a way of showcasing what it is you have to offer the industry and this is something they've been very steadfast in sustaining. It's this very work ethic that's earned him a seat in the creative director's chair of magazines such as This Bitch Magazine, Huf Magazine and a campaign for Tshepo Jeans.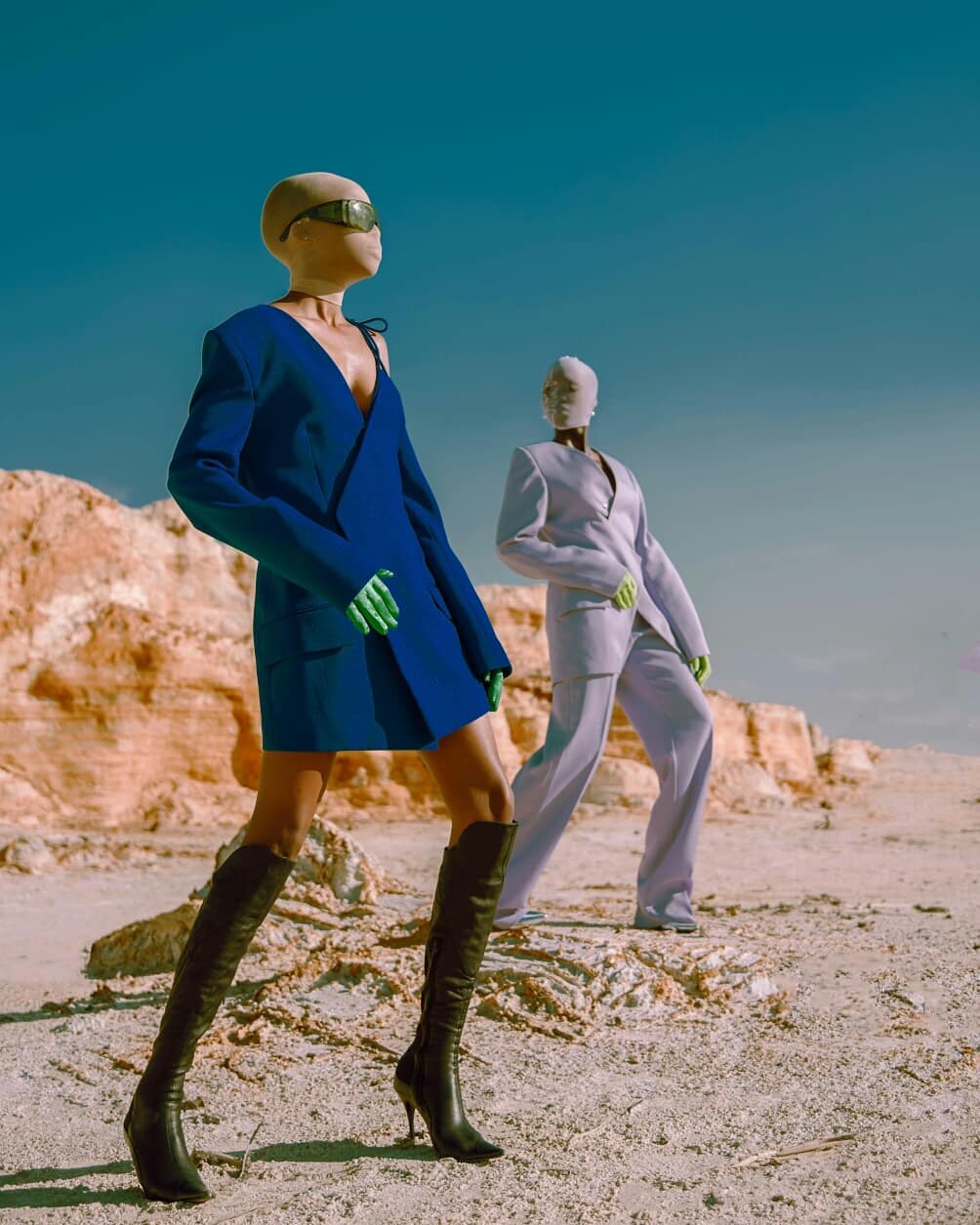 With all the years of modelling experience and new found accomplishment in other mediums under their belt, Francis is extremely pleasant and very easy to speak to, humble and incredibly focused. "I love to constantly keep learning, I'm not afraid to make mistakes either. That's pretty much the core of my personality." When asked how they've managed to sustain such impressive personal style throughout their Instagram feed, Francis gave all the props to Mom. "I remember growing up and just being really fascinated by how she would put an outfit together so effortlessly. She was not wearing the most expensive outfit in the room it the most memorable. I think of an instagram post in the same way – I don't want it to look like I spent a lifetime to curate it but I want it to be memorable. I want it to stop you in your tracks." And that, it does. What I've learned from my interview with Francis is how imperitive it is to be observant when venturing into creating imagery. Paying close attention to the things that make something appear pleasing to the eye, with a splatter of of individuality and personal taste have been the main ingredients for some of Francis's attention-grabbing imagery.
Only two years into these respective crafts, one can only wonder what the future holds for Francis Buseko as a model, photographer and a creator. As a Virgo creative, they don't quite fit Virgo's practical, rigid, precise stereotypes. They're eccentric, in the best ways. Francis is the trend-setting Virgo who thinks of newer, better ways to do or think about the standards; a storyteller who knows just how much of themselves to inject into their work while still remaining a dream collaborator. "It's so important for me to create art that's coming from an honest place. Representation is a core theme of my work. I want to create work that's a mirror of the world I wanna see more of – where women are powerful and men can be and wear whatever they want without judgement. I want my work to be a safe space for anyone who may feel overlooked or othered." Francis Buseko is one such multidisciplinary artist who represents the trajectory of where many creatives in 2019 are headed in the future.