Amarafleur has been a figure in South Africa's underground alternative R&B scene for five years now — having risen to prominence through her 2019 single, "Don't Let Go" as well as a couple of collaborations within the last three years. Despite the recognition, Amarafleur continued to feel self conscious about her music and overthinking the process. Her new EP, …And then I stopped caring, represents Amarafleur's ability to let go and become more confident in the music she makes. "This project represents mostly just growth in various ways. My growth in perspective, in songwriting and in how I think conceptually when it comes to music," says Amarafleur.
I gave the project this title because I literally stopped caring. I hadn't made music for a very long time and there were various aspects contributing to that. One of them was just that I was overthinking things and [worried about] how people would receive the music. I got to a stage where that wasn't important for me, and that's how I ended up making these three songs.
The three track EP is a journey into overcoming anxiety and sensuality through the sonic landscape of new wave R&B. Production for the project was handled by Buli and Broken Transient — two producers that Amarafleur has known for a while. The EP opens with "A Reminder" which is a sonic mantra on self-improvement. After taking a break from making music, Amarafleur lost confidence in herself, and so, making this became a process to rehabilitate the artist's love for music. Speaking on the song, she shares:
It's a letter to myself, really. For anyone who has been listening to my music over the last couple of years, [they know that] I took a very long break from creating music. I was doing features. So the song is a reminder to myself to be confident.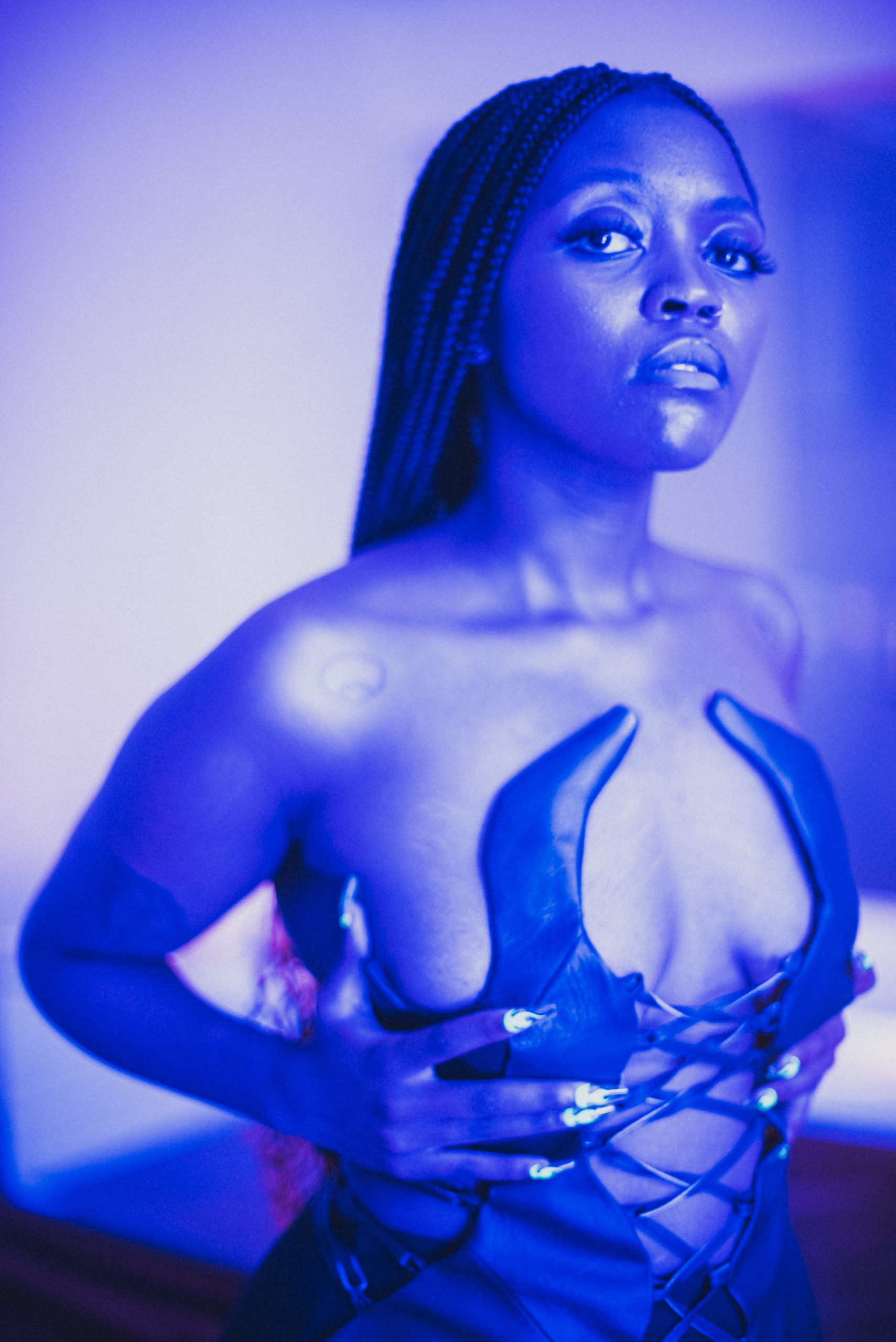 "A Reminder" is followed by what I think is the standout track of the EP, "whole", a vibey and mellow song with an enchanting bassline from Zwide Ndwandwe and a cool guitar from Thane Smith. The song made its rounds on social media resonating with a lot of people.
I think everyone can connect with self-doubt and anxiety. At some point in our lives, we've all been a little bit worried about stuff or felt under the weather. We all worry about what we're capable of achieving. I think we all are trying to get to a place where we want to be okay with ourselves and be okay with our choices, expresses Amarafleur.
The EP ends with "show me how", a slow and mellow record where Amarafleur taps into her sensual side — wanting to express that in song, adding a different element to the project and doing something different.
I wanted to end up on that note because it is unexpected. [In the project], I'm talking about being more confident and overcoming anxiety but then there's like this bold song. It's a gradual manifestation of those things that I'm speaking about in the first two songs. I've never written about this topic and it's something I've wanted to write about but I've been scared so it was necessary for me to do it, explained Amarafleur.