The magic of Kujenga lies in their ability to create off the cuff. That is their bread and butter and it is the foundation of their creative process. The Cape Town-based band consists of Owethu Ndwandwe on keys and vocals, his twin brother Zwide Ndwandwe on bass, Thane Smith on guitar and Skhumbuzo Mhlauli on drums.
The group started in 2017 as a cover band and served as a backing band for several artists such as Emo Adams, Demi Lee Moore, Nyota Parker, Uno July and more. The four-man group knew each other from high school and connected through their similar tastes in music — with strong jazz, R&B and Afrofusion leanings, sharing more Owethu expresses:
When we created this band, we wanted to be able to make the kind of music that we enjoy. It's the kind of music that challenges us, not necessarily the kind of music that is safer to play or that is more palatable because we enjoy so much more than just the sounds of our age.
We just felt like we needed to be able to express our talents in a way that wasn't limited to what we were doing in the different band outfits we were working in. We just wanted to be able to challenge ourselves and make music that feels appropriate for the kind of musicians that we are and the kind of musicians that we aspire to be.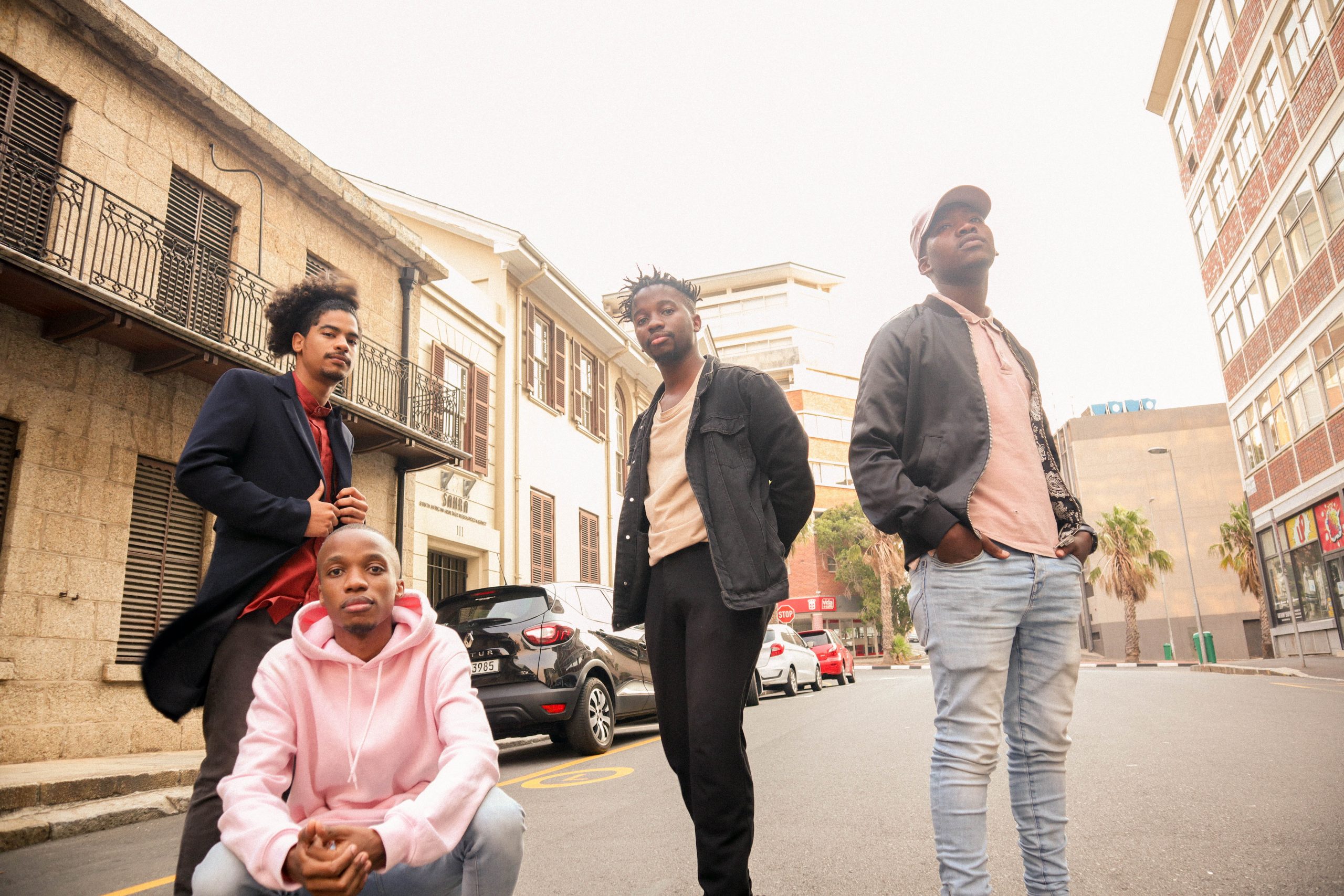 Photograph by Resego Tabane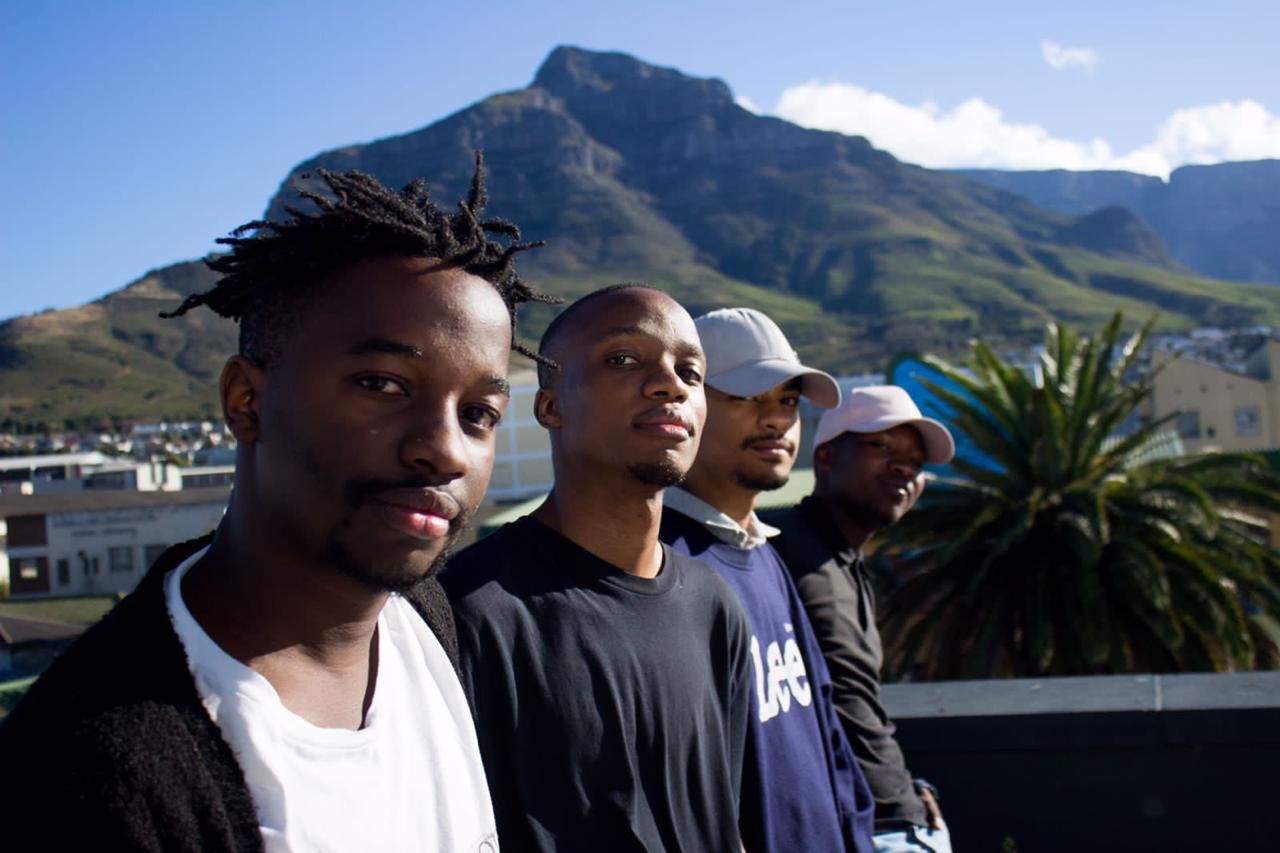 Photograph by Ursula Mdaka
By the tail end of 2019, the band released their debut project, Nationality. The 12-track EP was their coming out party as musicians and an introduction to their sound.
All the band members are live instrumentalists by profession and this informed the construction of their sonics; often creating their songs during live performances and then recording the music after the fact. 
The initial COVID spread and subsequent lockdowns changed everything. With live performances off the table, it made it hard for the group to create music — not just logistically but mentally as well. "It affected our momentum," says Zwide. He elaborates:
Firstly, when human socialisation is cut off in general, I believe that it will affect any sort of creative process. You know, when life drastically and dramatically changes in such a way that you've never experienced it before, I don't believe one remains the same person, especially when performance is such a big aspect of what we do.
That makes it difficult to be creative when we can't see each other. It makes it difficult to be creative to work on songs and to be able to share ideas with one another.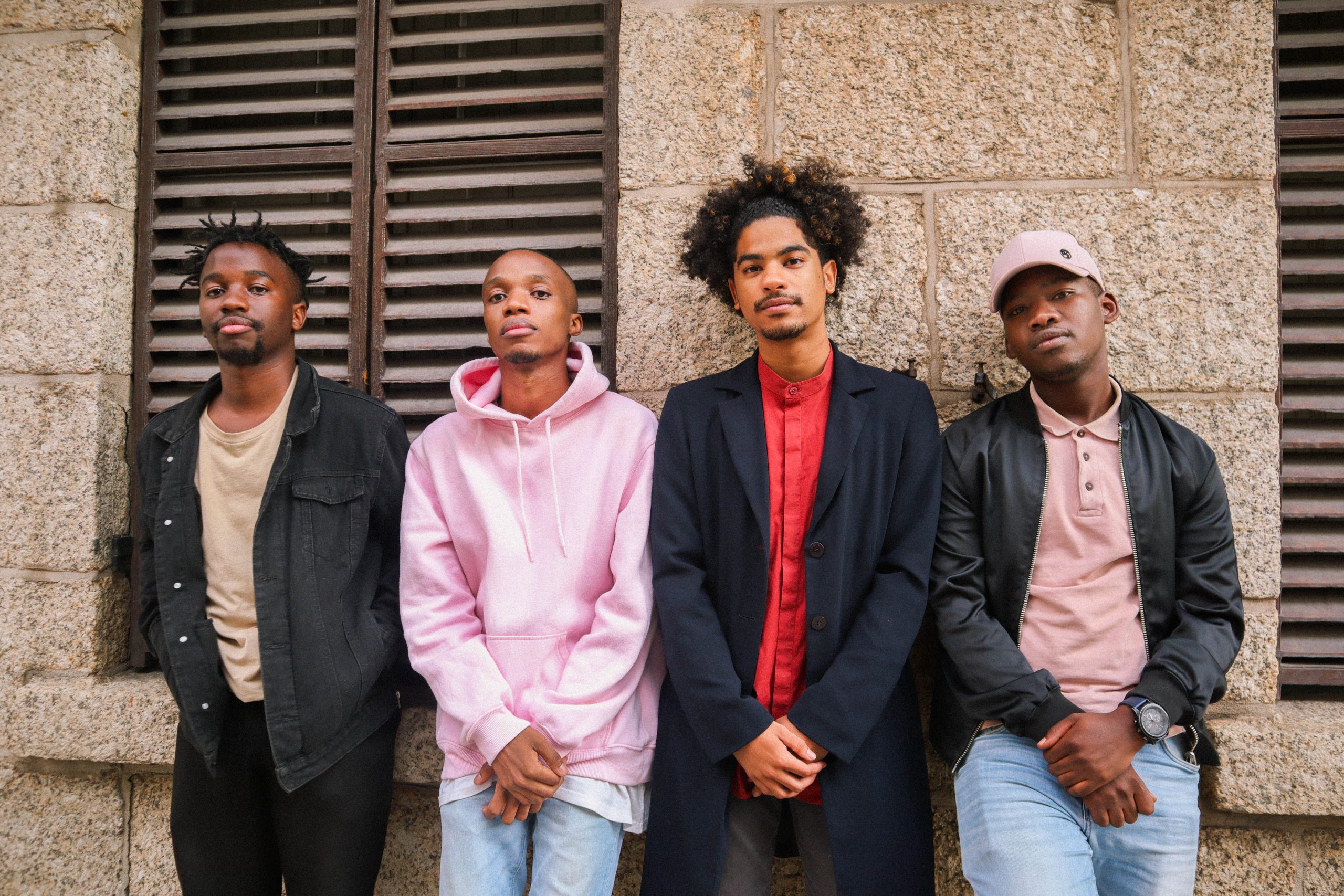 Photograph by Resego Tabane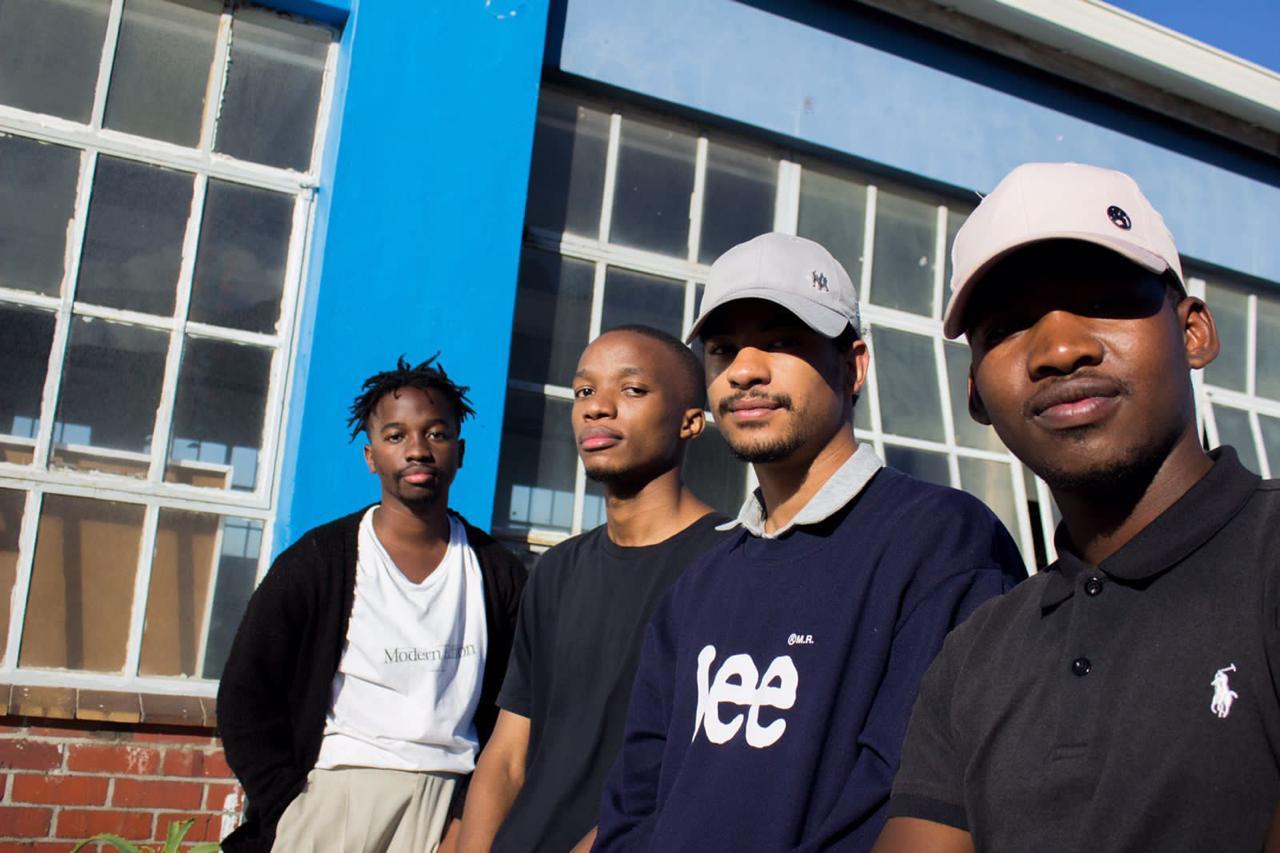 Photograph by Ursula Mdaka
However, the pandemic wasn't an entirely bad experience for the group. It allowed each member to recalibrate and expand the way that they think about making music. Zwide continues, "But the pandemic [allowed] us to hone our crafts individually and come back with sharpened abilities, we have a different sense of approach to the way that we compose music. Having progressed in our instrumental playing, I think that in one way, it has helped our creative process."
The difference is evident with new music. They released the lead single, "KwaMathusi" on Heritage Day, taken off their upcoming album. It is followed by their second single, "Ain't The Same". The music that they are making now is representative of the group's larger goals. Speaking further on this, Zwide says:
I've been thinking about this term, 'people music' or 'making music for people'. I believe that's what we make, we make 'people music'. And, you know 'people music' can only happen when you are connected to people. We're not algorithms. We do not make songs that sound good for playlists or whatever sort of content-producing machine. We make music that's connected to something in our lives; our personal lives.
That's why it's very important for us to be able to recognise these figures, because we believe that Kujenga is [more than] just a four-piece band. Kujenga is an entire community. I liken it to a grassroots movement because without the people in our lives, there would be no project, there would be no support, there would be no encouragement and there would be no fuel to do what we do currently.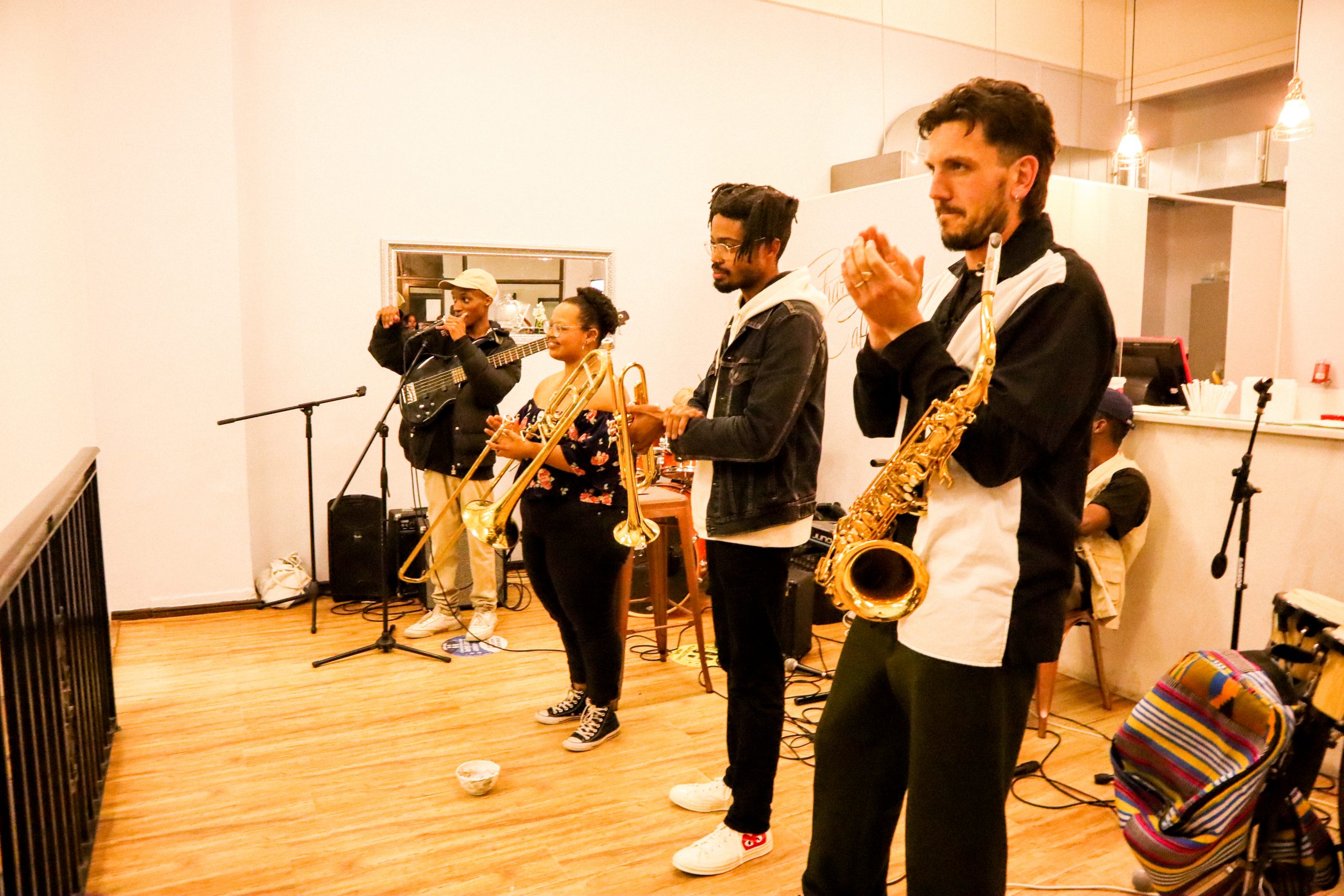 Photograph by Resego Tabane