Mblee The Duurt is a familiar name in the underground rap scene, managing to capture it with her confident and brazen raps. The 24 year old has released her new EP, Rodeo and the seven track project taps into a mixture of sounds and themes. The EP opens with "Rarri" — one of the first songs she recorded for the project — a hard hitting, drill record where Mblee shows her bravado and rap prowess. I started with this record because it sets the tone. I wanted something very dark and vibey at the same time," the 24 year-old stated. "The reason I wanted to do a drill inspired track is because [of the fact that] not a lot of [femme] artists are tapping into the sound and experimenting with it. So, I just wanted to be the like the first one and I really enjoy the drill wave."
The song is followed by, "Real Shit Though" and "O.M.O". The tracks have a heavy bass and a more trap hip hop leaning sonic affinity made for the club or for blasting in the car. The sonics of the EP were primarily handled by Dutchglobin and I'm Riley with contributions from 808 Wave. They are up and coming producers Mblee selected to work with for that reason. As he expresses:
I wanted to work with them because I recently signed [them] to HipHop411, which is the media company that I run. I thought it would be a good opportunity to get their work out there and I really wanted it to be in house more than anything. I love their work and their work ethic. I think they deserve a shot in the game.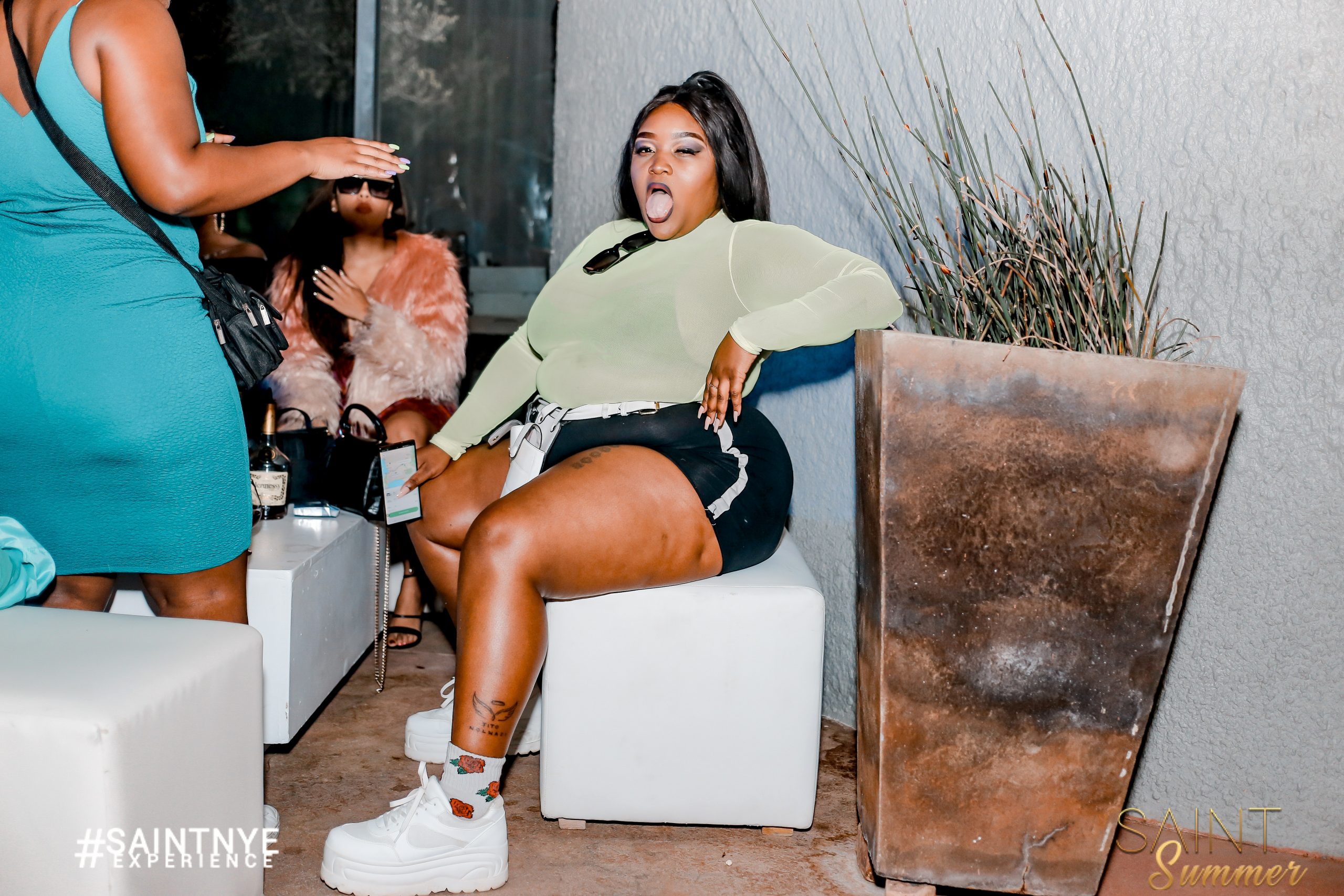 Their style of producing allows Mblee to be bold. In songs like, "Real Shit Though" and the "Booty Song", she raps openly about desiring sex and accepting her body. It was important for her to do that as it implores others to do the same. Mblee makes it clear when she says:
I believe that as a person, or as a woman, you need to accept your flaws, so that if anybody is coming at you, you will not be affected negatively. I just wanted to be the voice of women who looks like me or going through the struggles I'm going through. I wanted to express that in my music because a lot of women listen to my music and I find that there are not a lot of people speaking to these things that are very important. I just wanted to inspire more than anything
The EP ends on a sombre note with "Larzy's Song" which is about her younger sister who passed away last year unexpectedly due to cancer. Mblee wrote the song as a tribute to her and interestingly chose to use 808 drums. Expanding on it she explains:
When I heard that beat, it immediately put me in my feelings. It was the perfect beat to rap about her. I wanted it to be a sad song but I didn't to be a sad song on a sad beat. I took into consideration that she was an artist as well so I wanted to represent her in a way that she would want to represented.
Her sister, Lwazi, was a huge fan of her work and knew her lyrics word by word. The 20 year old was a budding rapper who had ambitions of being a musician before her life was unfortunately cut short. Music is one of the ways they bonded. Losing her sister means that she has lost someone who had a close connection to the way she made music. Speaking more about her sister Mblee shares:
As soon as I finished recording a song, she was the first person I would send songs to because she was young and knew what was hot at the moment . I love the fact that I inspired her to get into music. She was talented and I admired her musical intellect. She was the person I would go to if I wanted the latest song. It's going to be tough but I know she would have wanted me to pop and I'm doing everything in my power to make that happen.