Muzi, aka The Zulu Skywalker, opens "Come Duze", the fourth video from his upcoming album with the phrase "Nhlangano i matimba" on screen and shots of a scenic landscape surrounding traditional dancers.
An ode to the vast beauty and existence of the land that is Limpopo — all in the span of a three-minute and forty seven-second Muzi song – the video for "Come Duze" is directed by CLOUT KILLED THE KIDS and stars Mme a Gudani which is Sho Madjozi's grandma's dance group.
"Come Duze," a WE.THE.BUNDU production was released worldwide on 12 August, preceded by "Interblaktic", "Need Dat" and "Fool's Love" whilst also succeeded by "I KNOW IT", released earlier this week on 8 September. It is my current favourite song and video from Muzi's singles so far.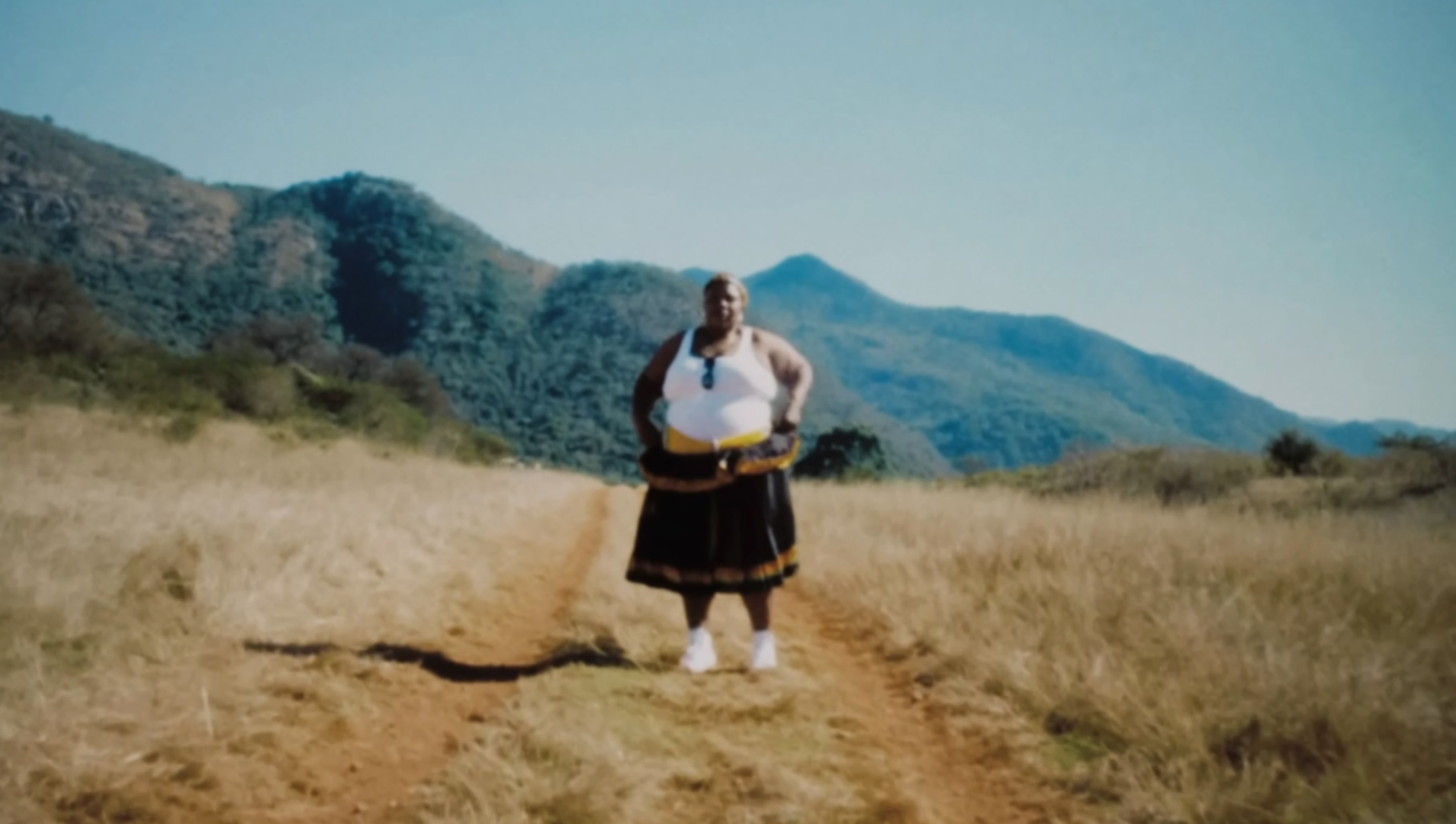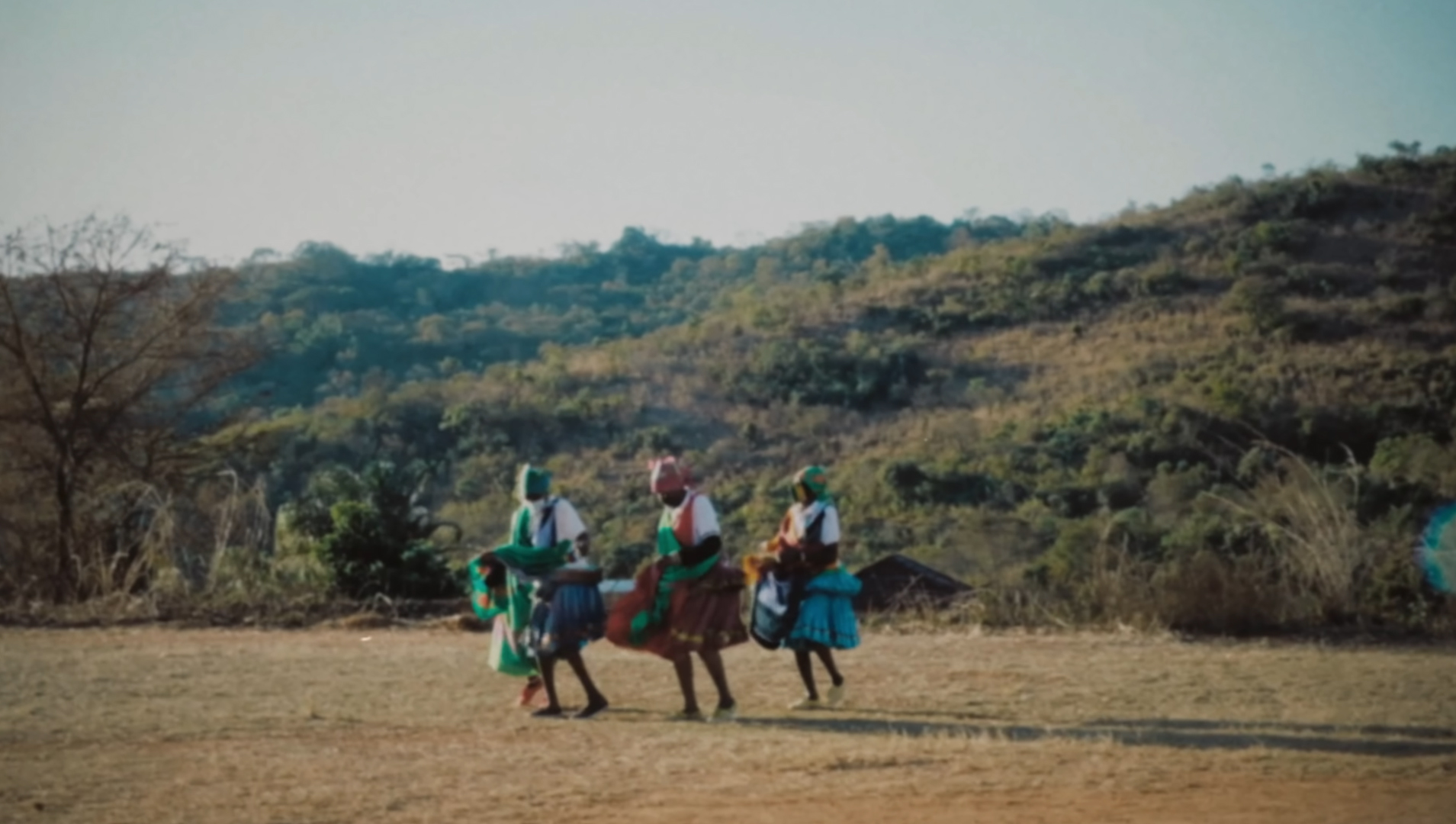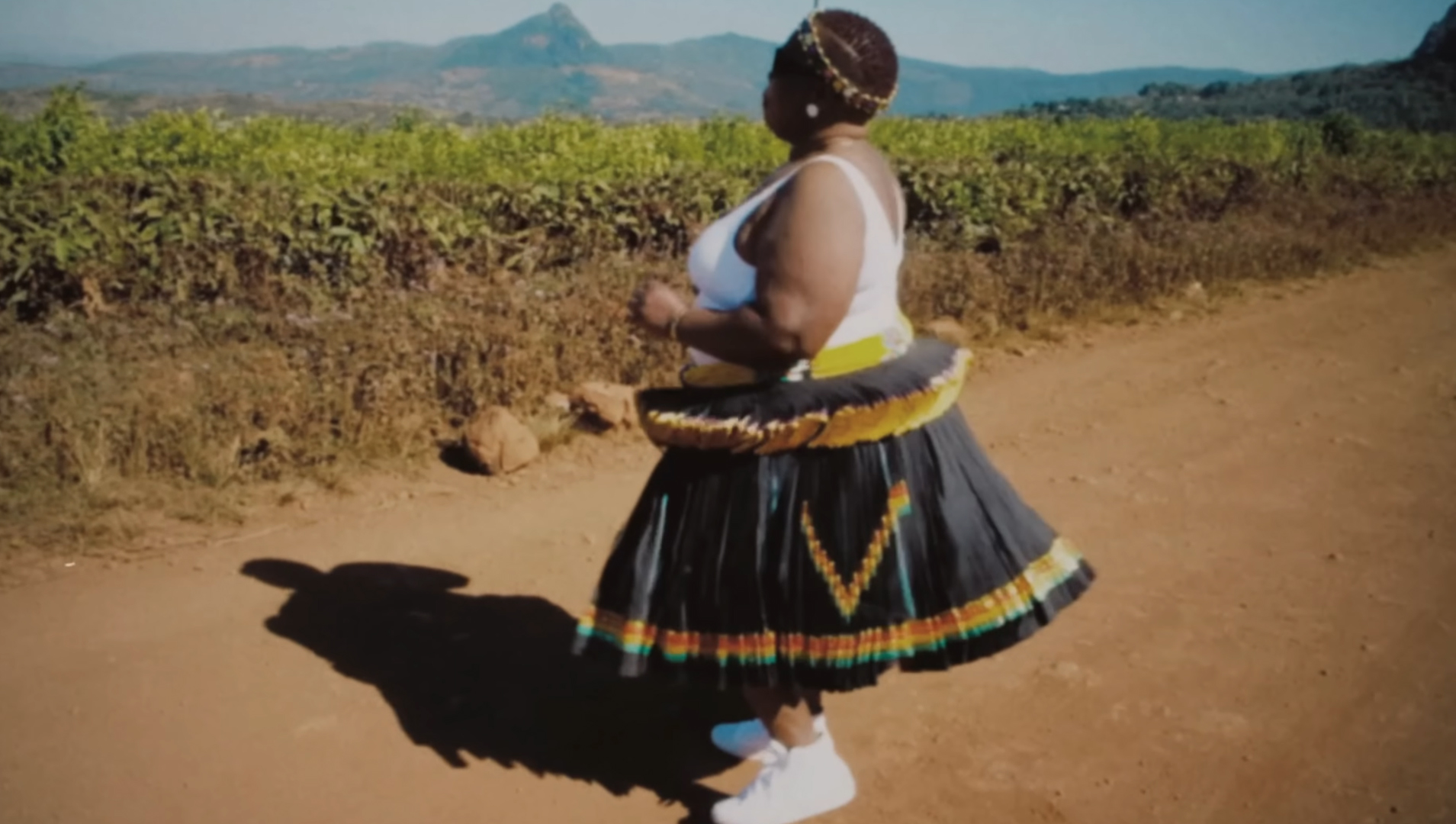 "Coming together is powerful" is what the Xitsonga proverb "Nhlangano i matimba" can roughly be translated to.
I would argue that this presents as a double entendre; between the romantic, enticing exchange around two love interests on "Come Duze", as well the idea of finding strength in working together and through collaboration.
Collaboration is something that the musician has tapped into in anticipation for his latest project, featuring The Temple, BlackRose and Sho Madjozi in 3 of his 5 singles so far, as well as production from KAYTRANADA in "I Know It".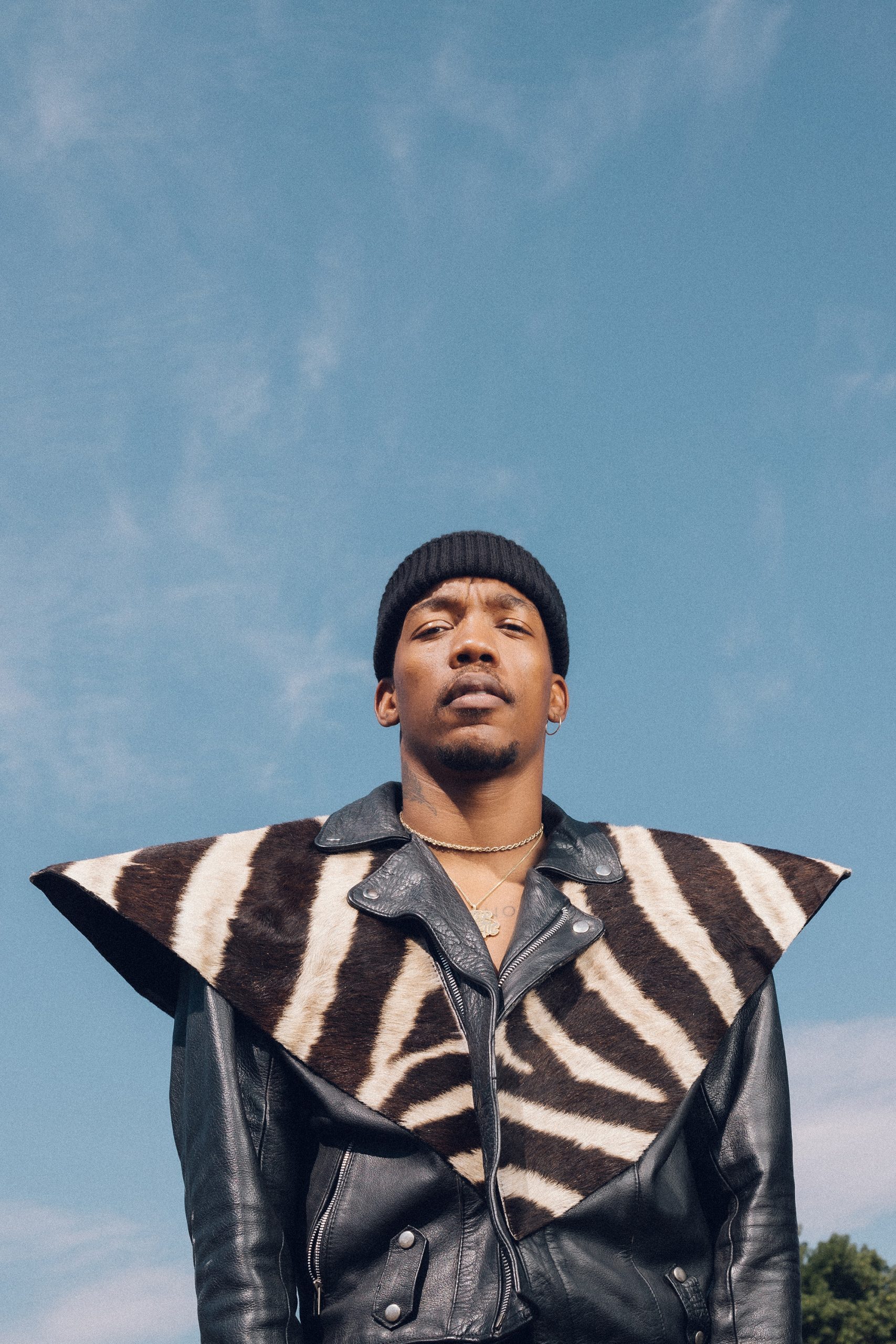 Photograph courtesy of MELENIAL Media
Pondering our society's obsession with social media and ironically basking in isolation, Muzi asks "Am I real to you if don't post" in "I Know It", adorning a leather 'Zulu Skywalker' zebra outfit he designed himself in the video.
Speaking about the suit, Muzi states that he uses the leather to pay homage to his favourite era of music, the 70s and 80s, whilst the zebra print conveys the regal nature of royal traditional Zulu attire. Muzi first sports the attire on the "Interblaktic" video speaking of the video he shares:
We (Clout Killed The Kids) just wanted to go with a more-natural looking idea of Mars, especially after seeing that latest picture of Mars by NASA. So, we went to a mine dump in Johannesburg, South Africa and shot some parts there. Obviously wanting to still link it back to Earth, we have Earth tones and the dam/waterfall shots to pay homage to my clan's element, water.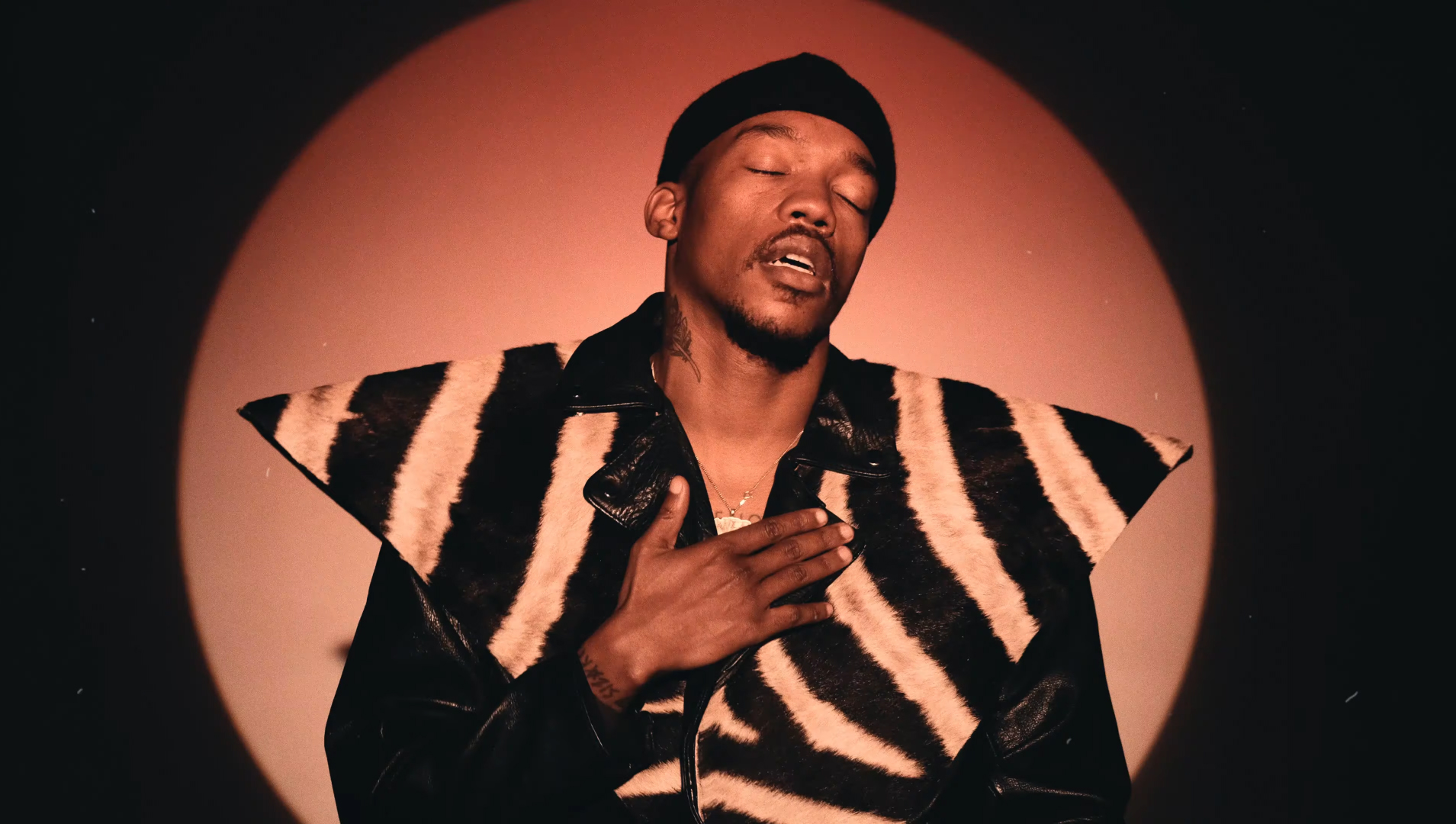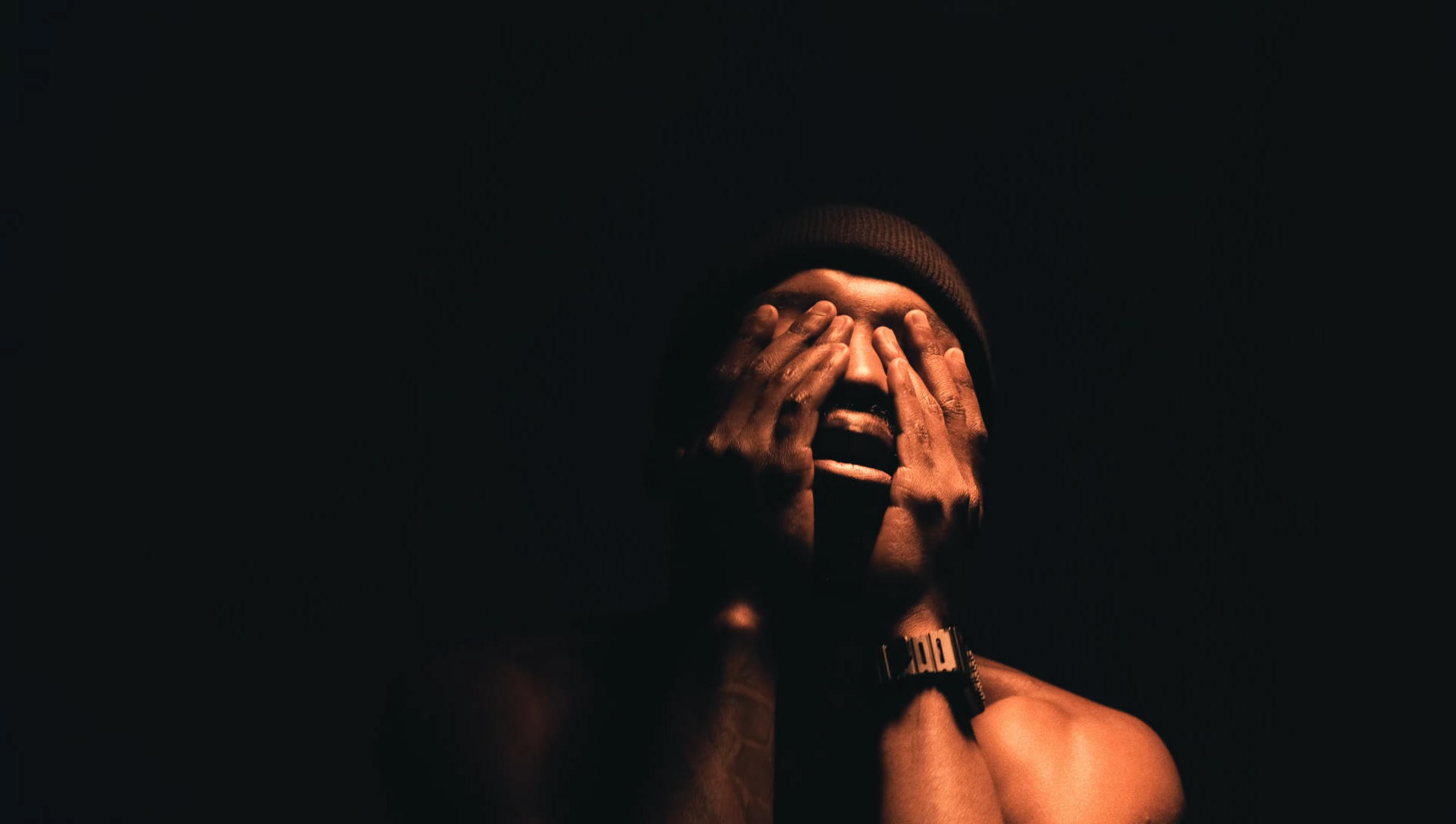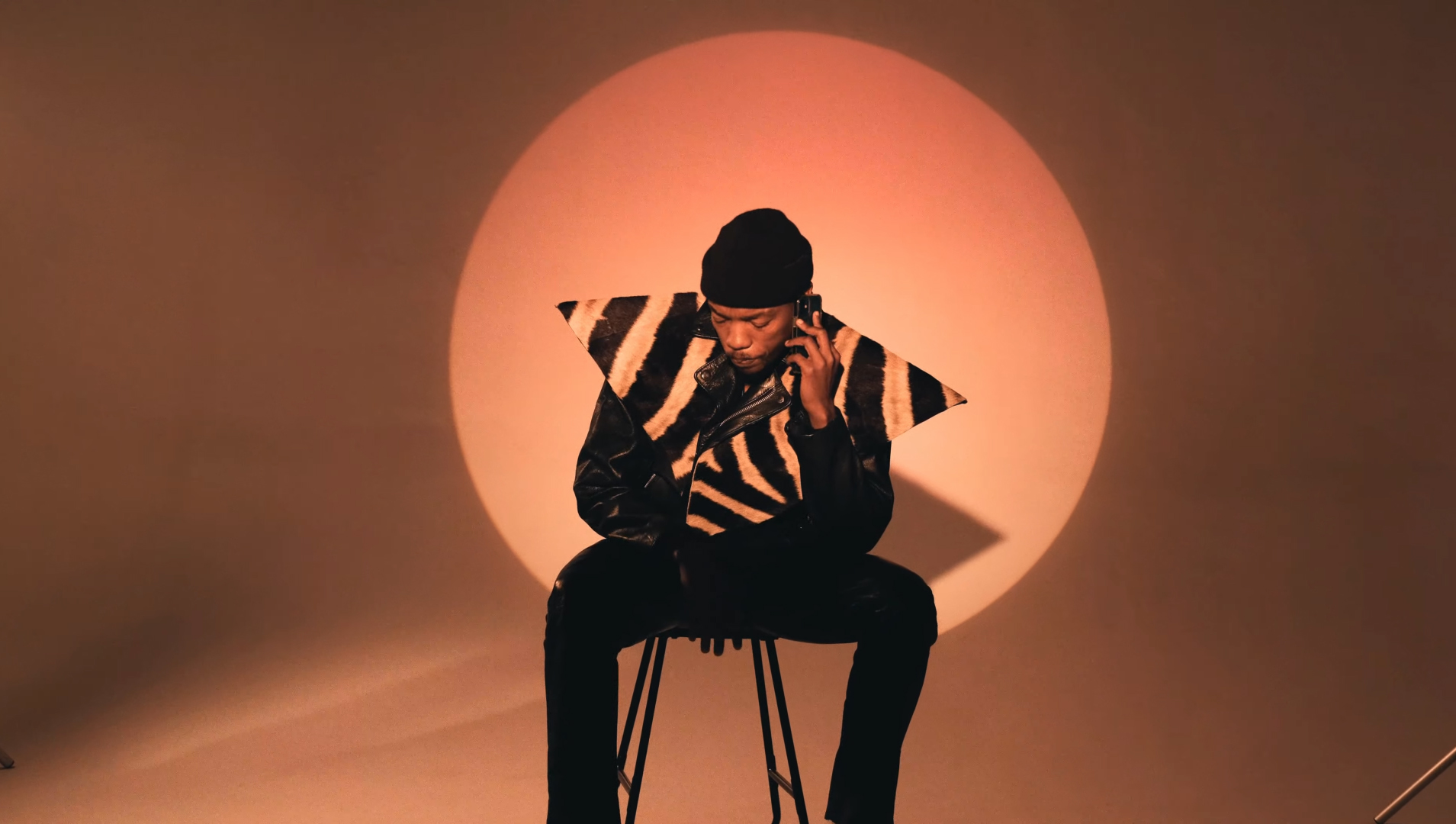 Muzi is one of South Africa's most well-known and talked-about musicians today. When it comes to modern African music, his name is one of the first that comes to mind. The proudly Zulu artist is from Empangeni in KwaZulu-Natal, and his home is also where he first began considering his place in music.
The videos Muzi has released so far, exemplify and parallel his genre-bending musical production and abilities — combining influences from past decades with charming imagery and pleasant technique.Muzi is proving himself to be one of South Africa's truly expansive artists and visionaries, skillfully integrating the influences of cutting-edge urban and electronic music with local genres such as Maskandi, Kwaito, Iscathamiya, and Bubblegum Pop.
The artist also has a strong sense of self; an impression he seems to want to imprint onto his audience, as evidenced by the title of his tremendously successful second album, Afrovision. "I identify more with afronowism. Afrofuturism has a way of cancelling dope artists of African descent because it means we are only dope in the future. I think that we've always been great and are presently great too, so afronowism is how I envision it," Muzi cements.
Watch both music videos on Muzi's Youtube channel here!