'Feedback: Art, Africa and the 1980s' is an exhibition currently being held at Iwalewahaus at the University of Bayreuth in Germany. Iwalewahaus maintains a collection of modern visual arts from Africa, Asia and the Pacific. In addition to visual arts, the archive of Iwalewahaus houses an extensive collection of contemporary African music, films and African textiles. The collection has recently been expanded through private donations. These extensions secure the collection's status as the largest public collection of African contemporary art in Europe for the long term.
The exhibition examines the era through works produced during that time as well as new work by contemporary artists. Examining the social, political and economic reality of Africa during a decade that is often overlooked from a cultural-history point of view, the exhibition features a video installation by Theo Eshetu, a triptych by Hervé Youmbis, collage by Sam Nhlengethwa, a brutal and surreal work by Ndidi Dikes as well as a collection of compilations curated by Spoek Mathambo, with accompanying cover-art produced by Karabo Makenna.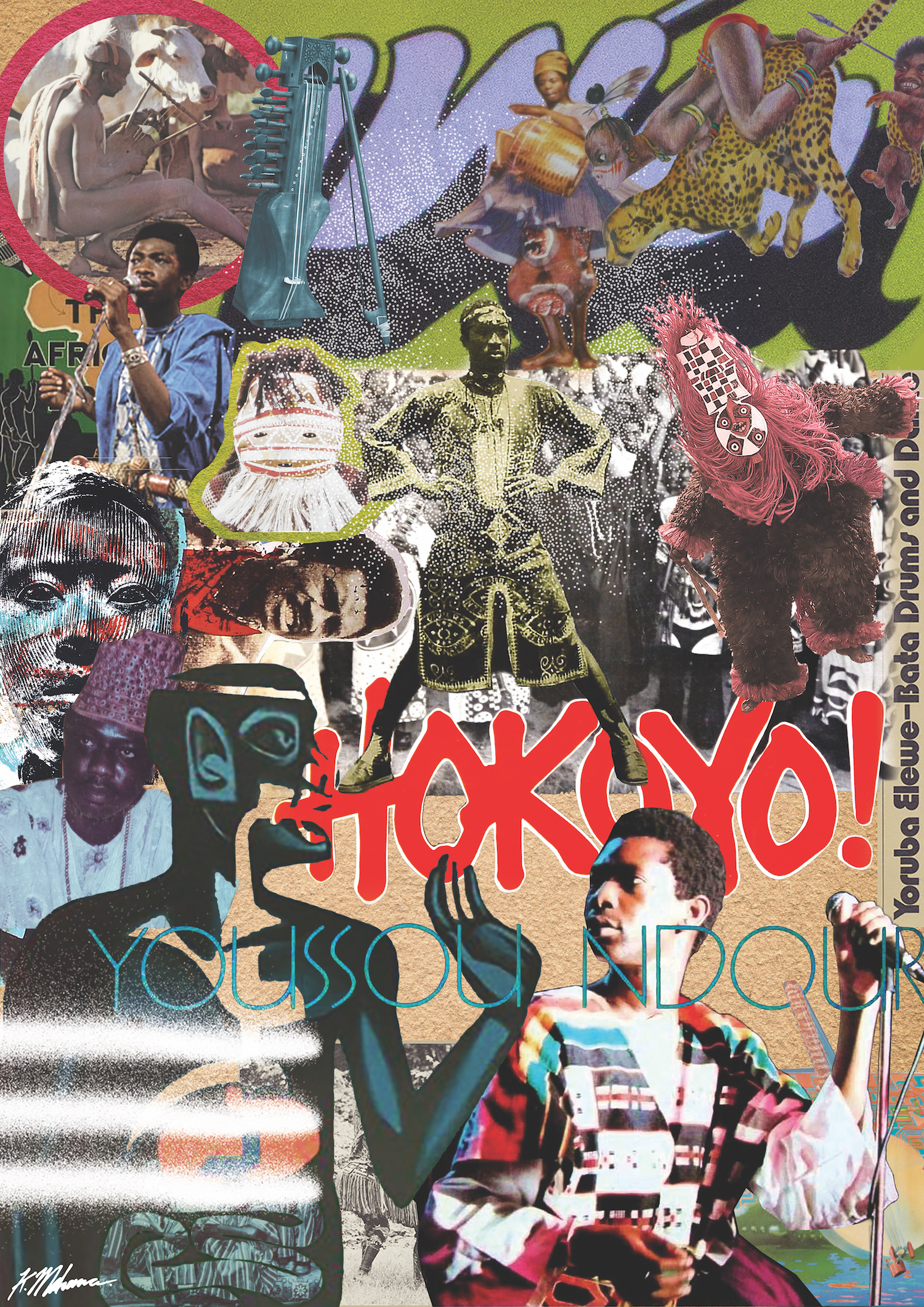 Explaining the process of curating the compilations, Spoek explains that "As a South African musician, music fan and music nerd, it's really frustrating that some of our greatest musical recordings and historical documents of our music culture are not digitised and not available. There are some things where I literally have to go to Germany to some other guy's archives in order to get in touch with what was happening here. So, for me it was very exciting. It was hugely eye-opening."
Spoek spent days digging through the archives of Iwalewahaus and digitising tracks for the compilations. "I didn't go in there on a selection tip, I went in there as a baby and I crawled through mountains of records. Sometimes it'll be a label from France that recorded in Guinea-Bissau so everything is written in French or it's a German label. I just went in."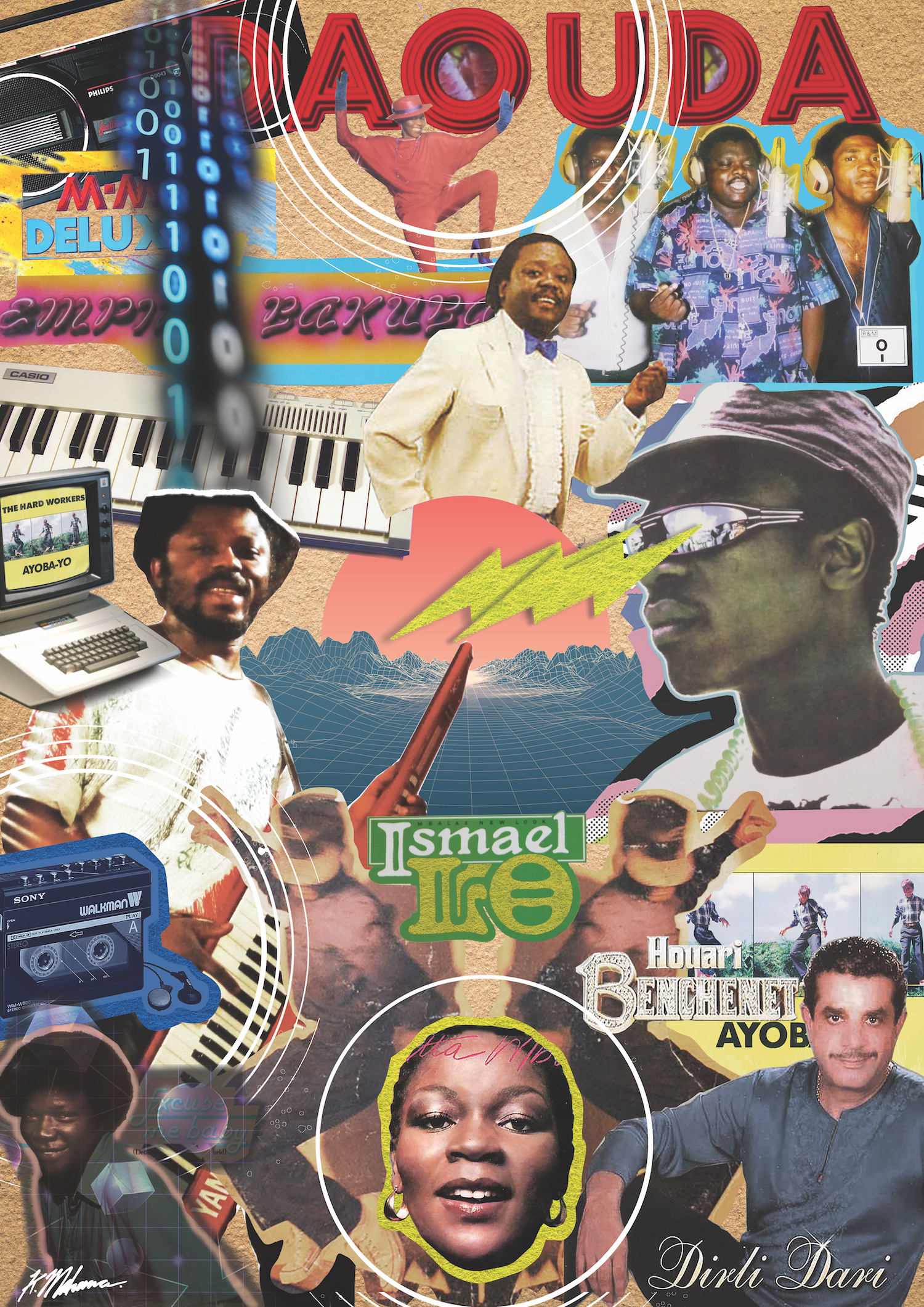 The four themed compilations deal with different aspects of the 1980s. There is "Traditional African Music of the 1980s", "The Digital Decade – Electronic Music in the 1980s", "Socially Conscious African Music in The 1980s" and "Decade of Decadence – Glam Pop in the 1980s". "I did stuff that wasn't just about modern music in the 80s but also traditional music recorded in the 80s to show that people's experience of their culture was just as well in the 80s and they didn't need an old recording, people were living the life, singing the folk songs so that also factors as a mark of 80s music for people. It's not that it was obsolete by that time. Also, there was a lot of political upheavals, the decolonization project was moving along, civil wars were happening so people were singing about that, corruption was happening, musicians were either finding covert ways or direct ways of saying stuff, it was a really charged period, it was fun and eye-opening to do." explains Spoek.
Regarding the choice of collage for the covert-art Karabo Makenna explains that "To properly represent the artists of that time, it would be difficult to reinterpret it, you need to see the artists and the references from that era. So, we landed on collage and I started creating the artwork." Featuring elements that reference the theme of the compilations, as well as the artists featured in the compilations, the cover-art was created with the help of the Iwalewahaus archives. "They were sending me images of the vinyl artworks and cover art. I used that as the basis for the collages."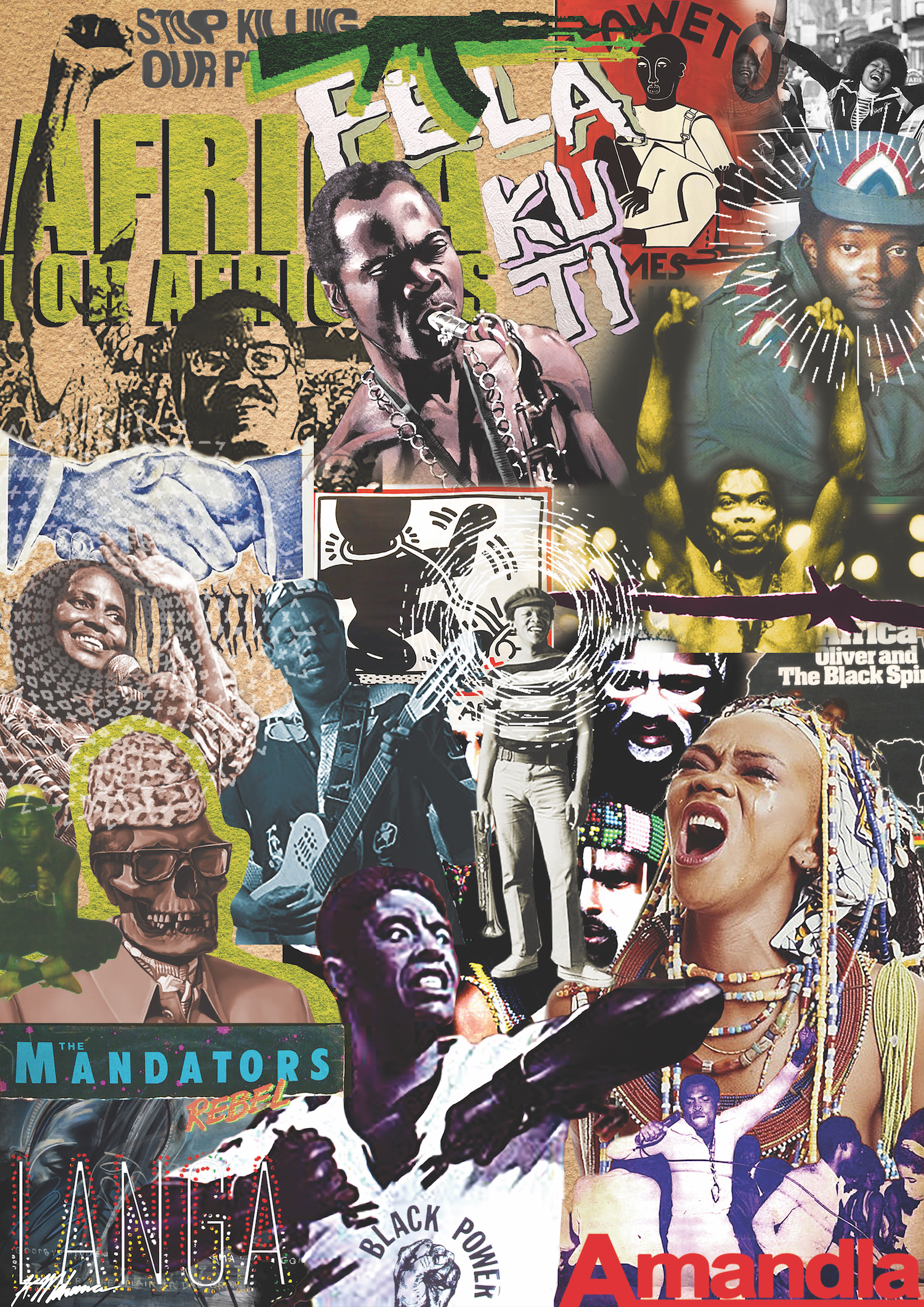 Exploring African music from the 1980s, the compilations feature names that are familiar to listeners as well as more obscure artists, all thanks to Spoek's approach to selecting music. "That's the mad thing, I had to represent North, East, South and West Africa but also limit it to my aesthetic tastes. It wasn't a purely academic exercise. I was trying to have sounds that work together for me. I made the mixes also for me to listen to tracks that I love that I don't have."
Spoek believes that local musicians are overlooking our rich musical history and hopes that these compilations are an eye-opener for listeners and can show them that African music is more than what they might assume. He similarly hopes that his compilations will act to inspire future producers in their work.