He has detached his body from those restraints. He is teasing time and space. His body is a needle, ducking headfirst into the stiff fabric of the world we know… Now he scrambles history with his bod, makes it all a game for the body to enjoy; he is more flexible than physics. He is a plastic man, and he cannot fail.
Binyavanga Wainaina, One Day I Will Write About This Place
Children are destined to disappoint their parents. "Tired bones, tried & tested bored out of their skulls" restless children (wa Gatumu, 2003: 64), who in resistance to the Word of the infallible father, have detached their bodies from his restraints scrambling them up in ecstasy. "Stretching n' yawning loud and long," weary, defiant children (wa Gatumu, 2003: 64), whose imaginations dance beyond the borders of the father's Word. In that space of infinite possibilities and worlds waiting to be made and unmade, of "vague pictures: scattered and shifting sensations" Wainaina, 2011: 5); Restless, Redykyulass, and Rebellious children. These are the children of Mkokotelo, this is Stiff Pap.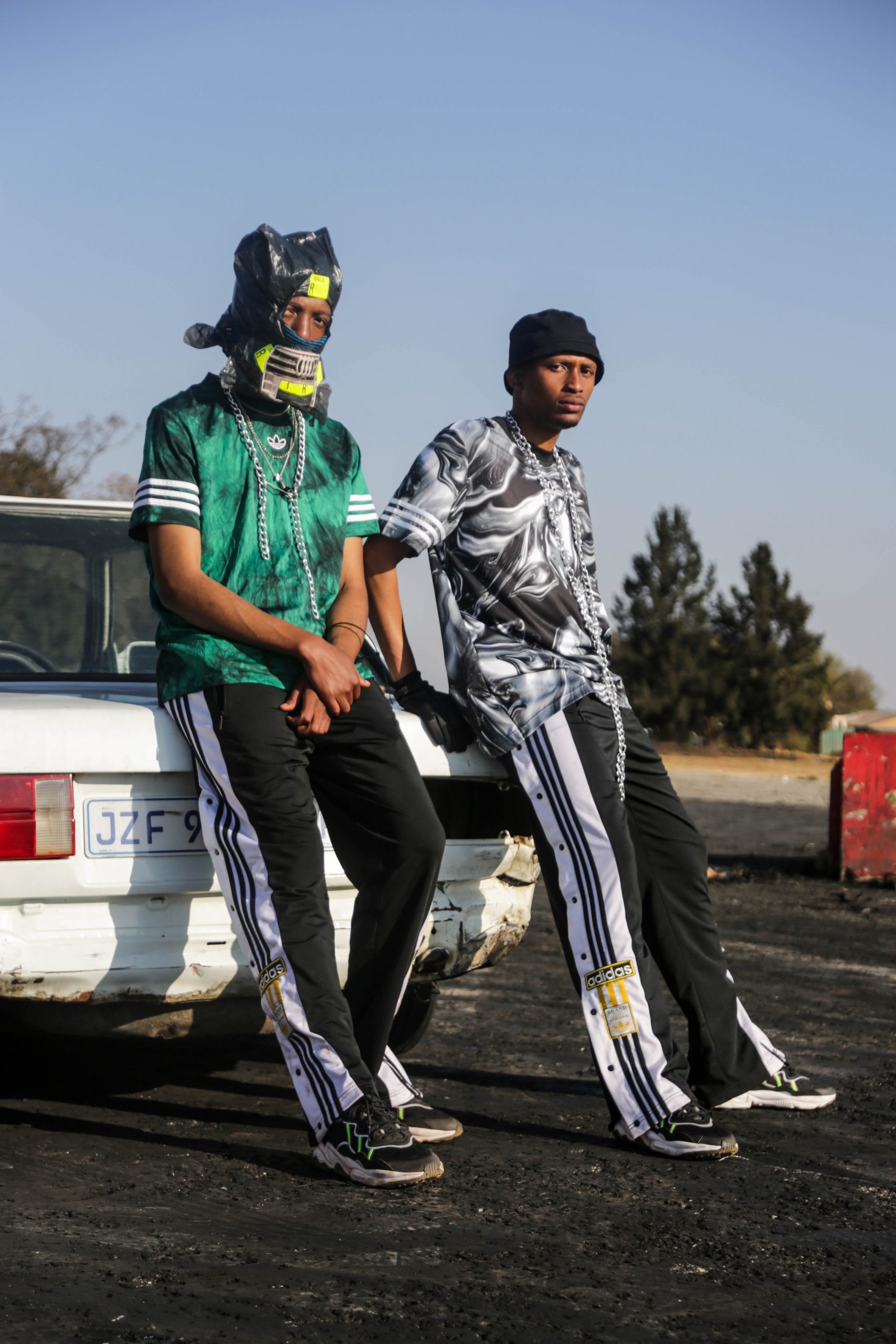 I can still vividly recall the first time I saw the duo–consisting of producer Jakinda and songwriter/vocalist AyemaProbllem–live in 2017 at One Eloff. My body remembers this moment so succinctly because of the electrifying contact of the crowd's energy with my skin, as carefree Black and Brown babies raged and moshed in unison to the sounds and performance of Stiff Shandis; an explosion of vernacularized Black Joy. I am transported back to that moment as I watch the music video. However, I am also transported to scenes of amaGusheshe spinning doughnuts on Yizo Yizo and at Nasrec by the panning opening birds-eyeview shot of tyre marks on a raceway. My passage of entry into the world of Mkokotelo –Directed by Evan Wigdorowitz– through a panning birds-eyeview shot of faded and fading, almost ghost-like tyre tracks which finally settles on Jakinda, Ayema and their Stiff Shandis Nation Pantsula dancers, locate the music video within a very specific lineage of South African cultural production; "senzel amalokishi yonk indawo" (Ayema).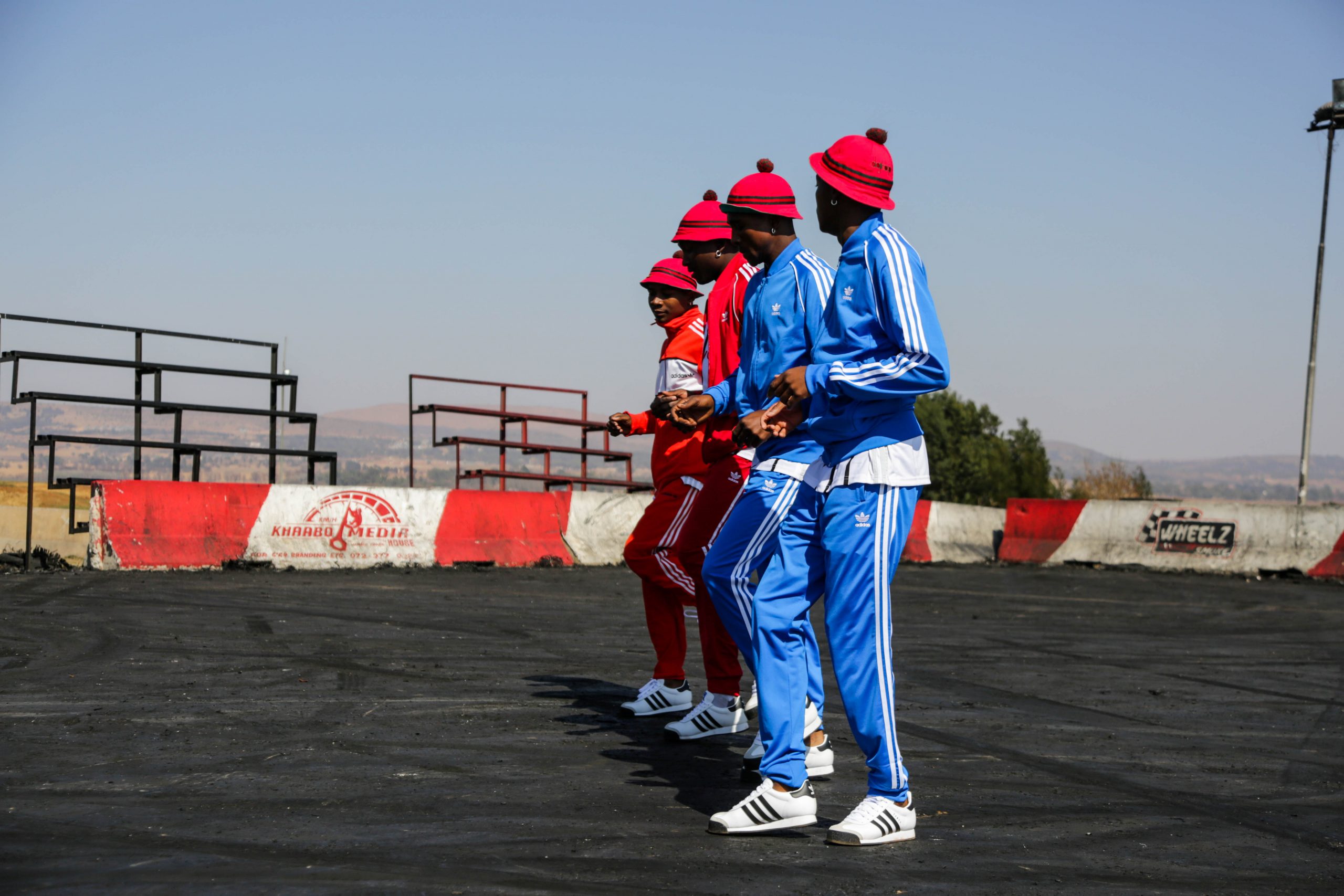 Speaking to Jakinda of Stiff Pap about the video and what inspired it he says: "we basically took inspiration from Ayema's lyrics in the song and created a conceptual representation of what Mkokotelo means. Mkokotelo basically means to put things together, to make something new [and] to make something out of nothing". This ethos of making something out of nothing is viscerally communicated through the video, which was also an incredibly collaborative project where everyone contributed towards the ideas, feeling and images they wanted to portray.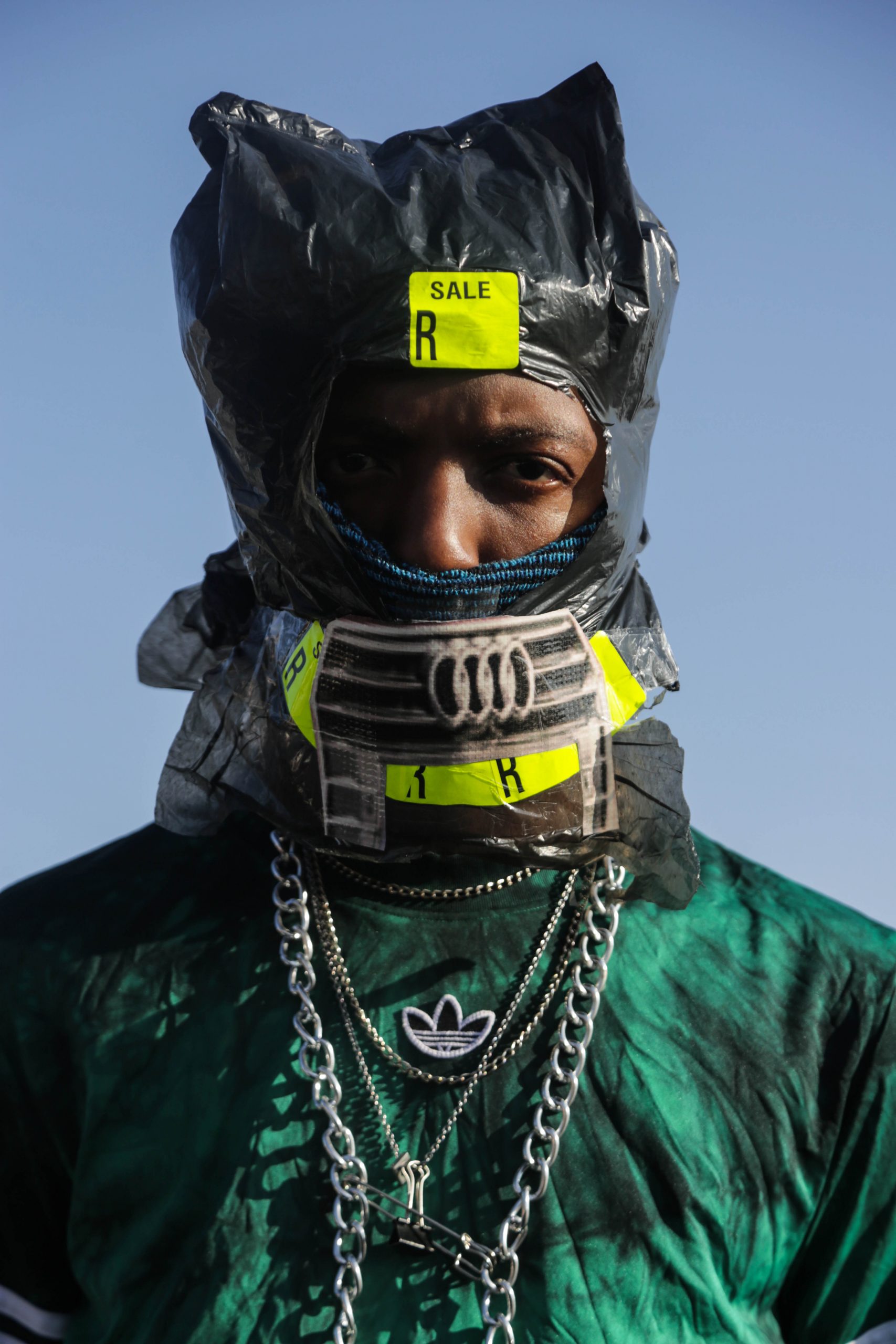 The world of Mkokotelo does not merely aim to recreate the past, but it boldly endeavours to reimagine and rearticulate it; a manifesto of creative rebel, "we wanted to explore the characters and create a space which feels both futuristic and nostalgic" (Jakinda). This ebbs into the very aesthetics of the video; unmistakably styled by artist Ketu Meso; "the characters look like they've emerged from an apocalypse," (Jakinda) with DSTV installation ads, barbershop poster images and spaza shop price tags all informing aspects of the video's styling. Ketu Meso's touch in Mkokotelo, transports me back to UK Channel 5's The Tribe; a 90s sci-fi fiction drama set in an unnamed post-apocalyptic city in which all of the adults have perished due to an unknown virus, however, in this instance the setting of that apocalypse is a South African lokishi; a space figured from nothing into something.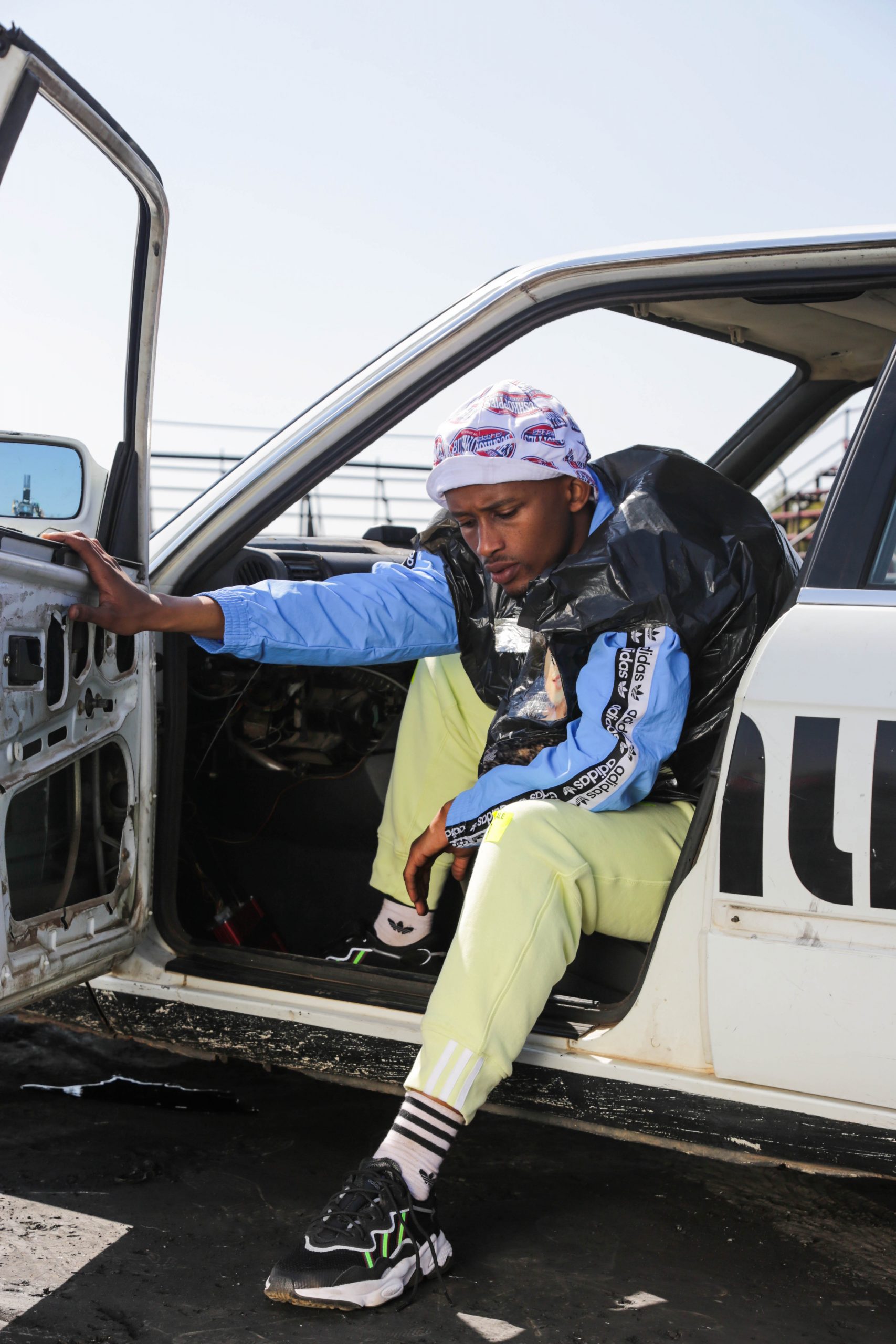 Witnessing Mkokotelo's visual language of necessary reinvention feels like jamming out in a space of liminality "when the past has lost its grip and the future has not yet taken definite shape" (Turner 1992: 133). I think of Chicana feminist Gloria Anzaldúa's theory of Nepantla which she defines as "a space between two bodies of water, the space between two worlds. It is a limited space, a space where you are not this or that but where you are changing. You haven't got into the new identity yet and haven't left the old identity behind either—you are in a kind of transition". While the past is important as a source from which to draw knowledge and inspiration, it also has its suffocating limitations. So we as artists and a yawning, stretching generation rebel, daydream, play and create. Thus fashioning new possibilities through boundless self-configuration, chaos and disruptive re-imagination. This is what Stiff Pap offer to us with their new video. With its Pantsula dancers clad in adidas fits, playful joyfulness, its apocalyptic costuming and track marks from the Ghosts of Gusheshes past, they have fabricated in Mkokotelo a world that is rooted in several histories, yet is in no way restricted by them.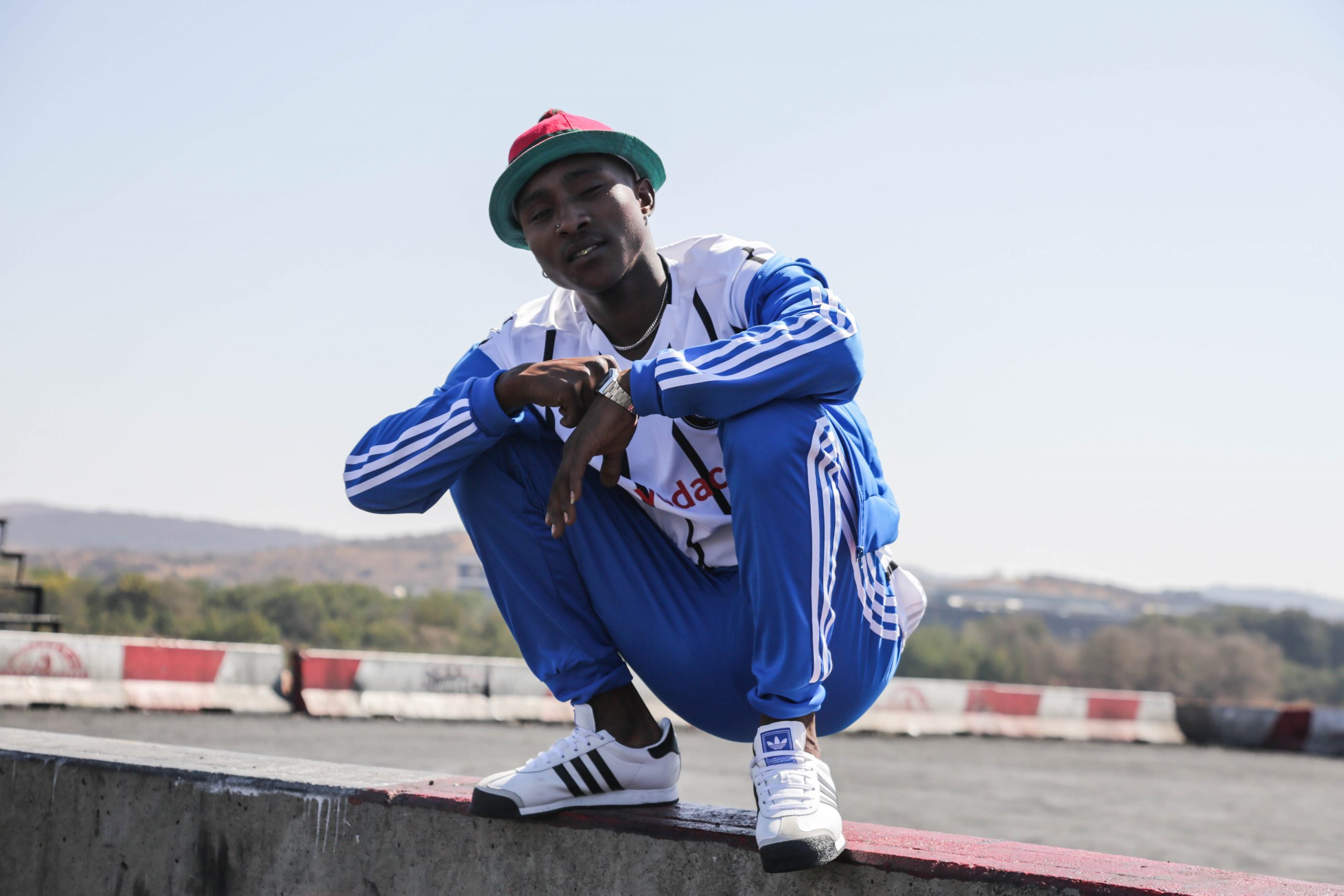 Credits
Director: Evan Wigdorowitz
Director of Photography: Rick Joaquim
Producers: Jessie Lewis & Evan Wigdorowitz
Art Direction & Styling: Ketu Meso
Styling Assistant: Lebogang Ramfate
Grip & Camera Operator: Tyler Geldenhuys
Camera Operator: Earl Abrahams
Focus Puller: Liam van Rooyen
Editor: Mark Haines
Drone & Titles: Jaco van Bosch
Colourist: Jarryd Dutoit @ Left/Enjin
Production Assistants: Sean Mongie
Dancers: Urban Pantsulas
Driver: Valdo
Stills Photographer: Dudu Dube
Special thanks to adidas