New Zealand singer/songwriter, Teeks, captured the imaginations and hearts of the world with his heartstring-pulling single, "First Time". The song particularly resonated with South Africans as it topped the iTunes and Spotify charts in the country, had a fair share of radio play as well as making its mark on Tik Tok.
It is the last song on Teeks impeccable and earnest debut effort, Something to Feel. The twelve-track LP is a call to connect with different emotions and it displays the Māori soul singer's maturity. If his first EP, The Grapefruit Skies was about finding his feet as a musician then his debut record is a proclamation of that discovery.
"The album represents almost a coming to age of [sorts] I think it's probably the truest expression of who I am as an artist. It's a statement of my identity, ability, and my artistry as a songwriter and as a creative force," said Teeks, real name Te Karehana Gardiner-Toi.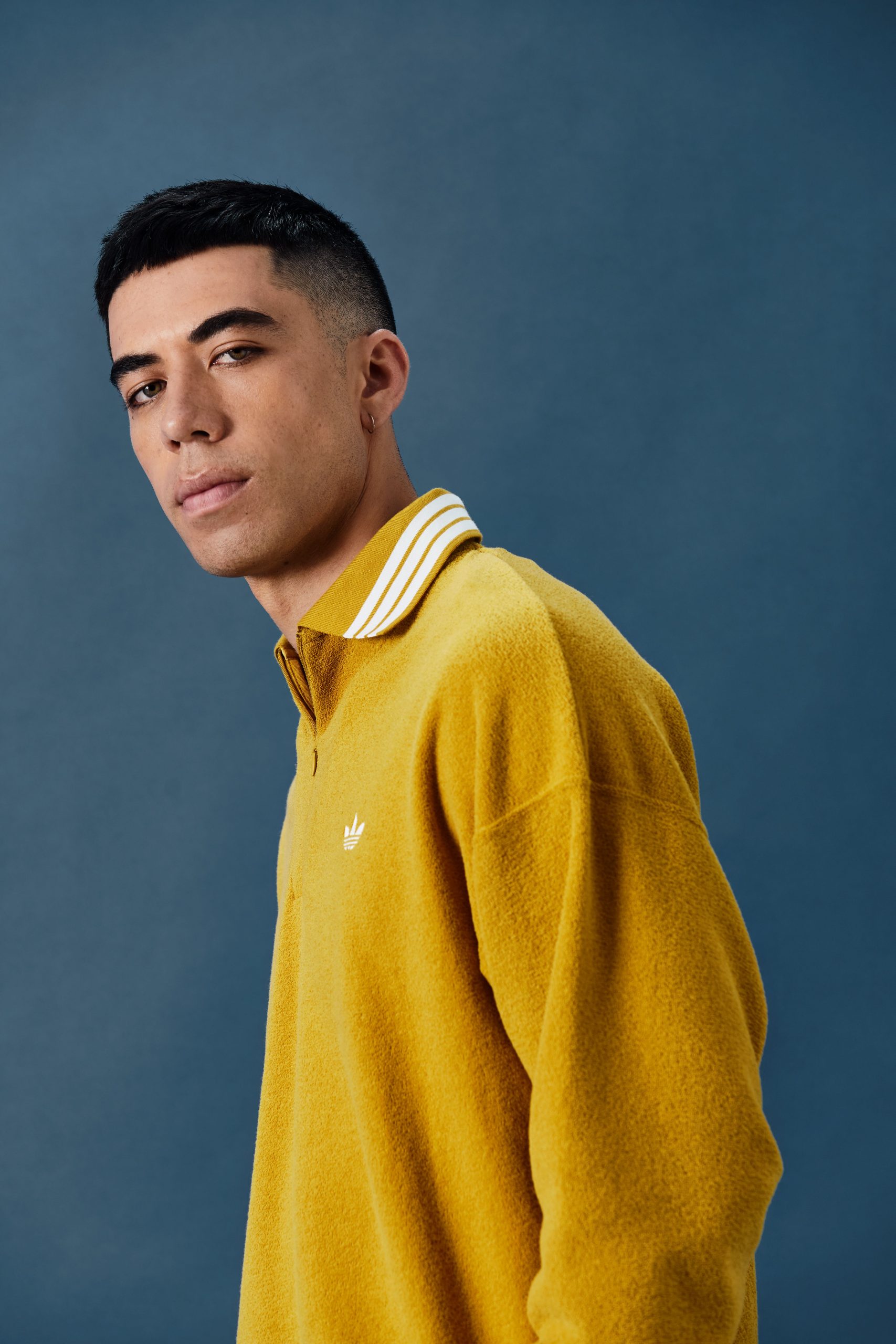 Photograph by Frances Carter
One of the ways that the musician has asserted his creative license was by tackling the production end of the music making process. Curious by nature, Teeks ventured into producing his own music, thus enabling him to be more particular and step out of his comfort zone. He shares:
I had complete creative control and autonomy over making the record and that allowed me to learn a lot about myself and understand my strengths and my weaknesses. Most of all, I think it gave me a profound sense of validation in terms of really trusting my own ability and my own instincts. So, the songs are kind of symbolic to the whole journey of growth.
The album was co-produced with Simon Gooding — who boasts an impressive production resume — working alongside culture-shifting artists like Ed Sheeran, P!nk, Migos, Dua Lipa, Neil Finn, Fazerdaze, Tiny Ruins, Alien Weaponry and many more.
The project opens with "Just for Tonight", the bold, high-octane and instrumentation-rich song that sets the tone for the rest of the album. Speaking further on the track, the 27-year-old says:
I wanted to start with a statement. It's probably one of the most dramatic and bigger sounding ballads on the record. There's quite a lot happening, and there's some parts in the verses that are fast and then it goes up and it gets big. I think the second aspect of that decision was just the subject matter and the lyrical content of encouragement. It's encouraging someone to take a leap of faith. I feel like that was important to set the mood with the right emotion going into the next song.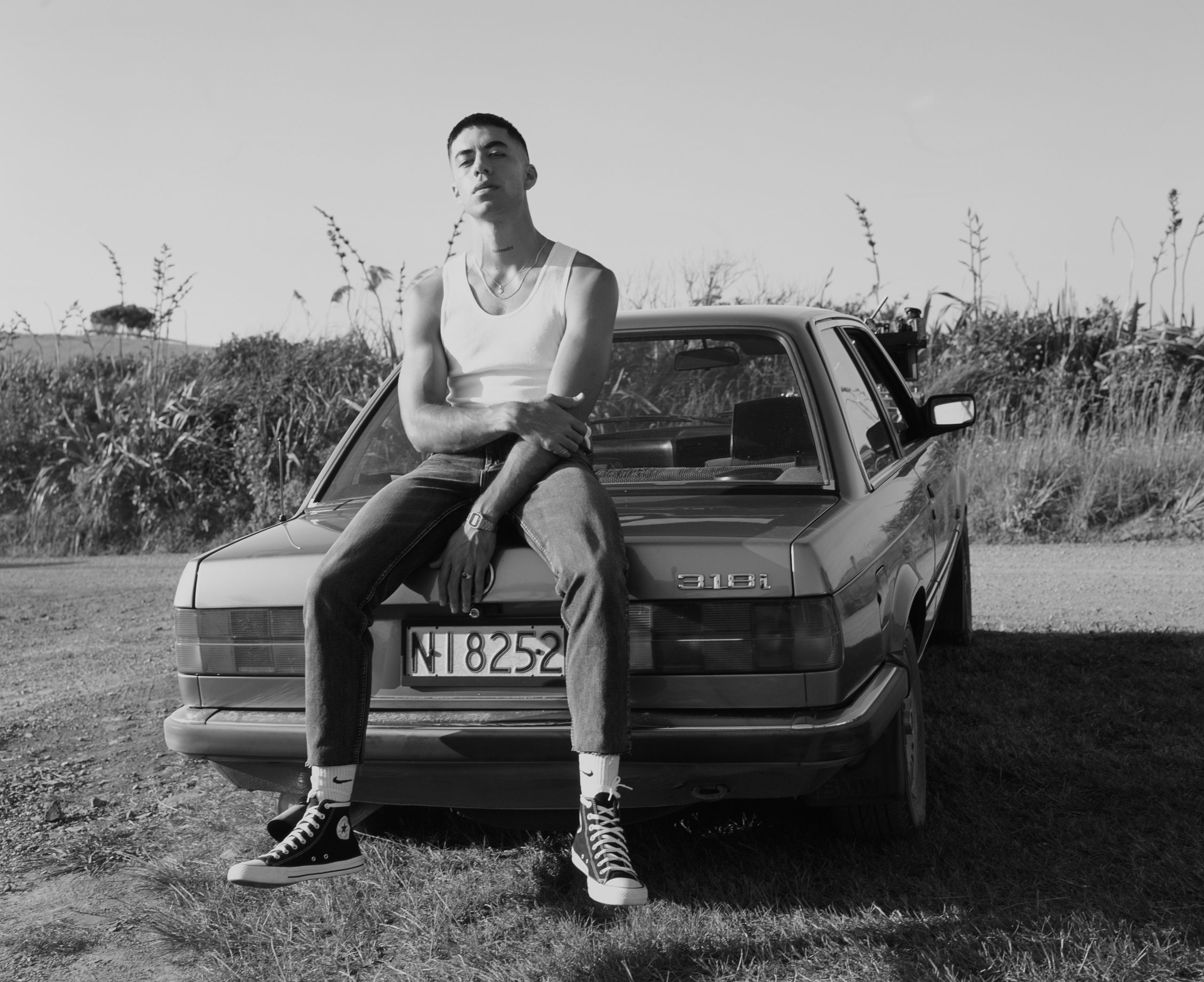 Photograph by Danni Bishara
Songs like it — as well as "If You Were Mine" and "These Hands" — add dimension to an album that is ballad-heavy and soulful. It further testament to Teeks' ability to tap into different sonic landscapes and fuse them together for a concise and cohesive production. He admits that there was hesitation on his part to include the songs in the album because of their distinct style. He shares:
Whenever I'm going into a project and writing songs, I never have any expectations. But sometimes I try to go into a song and have an idea of what I want it to sound like and what I want it to be. The more up-tempo tracks kind of just happened organically. At some point in our discussions, when we were finalising the record, there were talks about keeping them off of the album.
I kind of battled with that for a while and then ended up making the decision to keep them on because I felt that I wanted to reflect all the different types of emotion that I was feeling at the time. I think those songs are a big part of it — I think the songs are symbolic of my journey and it would be wrong of me to leave them off the album. The thing that I'm grateful for, is that I have my voice and it allows me to play around a bit so the types of songs that I write and record do not have to be the same.
At the heart of the album are the soulful ballads that are accentuated by the texture and tone of his voice. Another sweet nugget of the record is the background vocals of Majic Paora, Anna Graham, Bella Kalolo, Moana-Roa Callaghan and Esther Stephens, that contrast his lower register.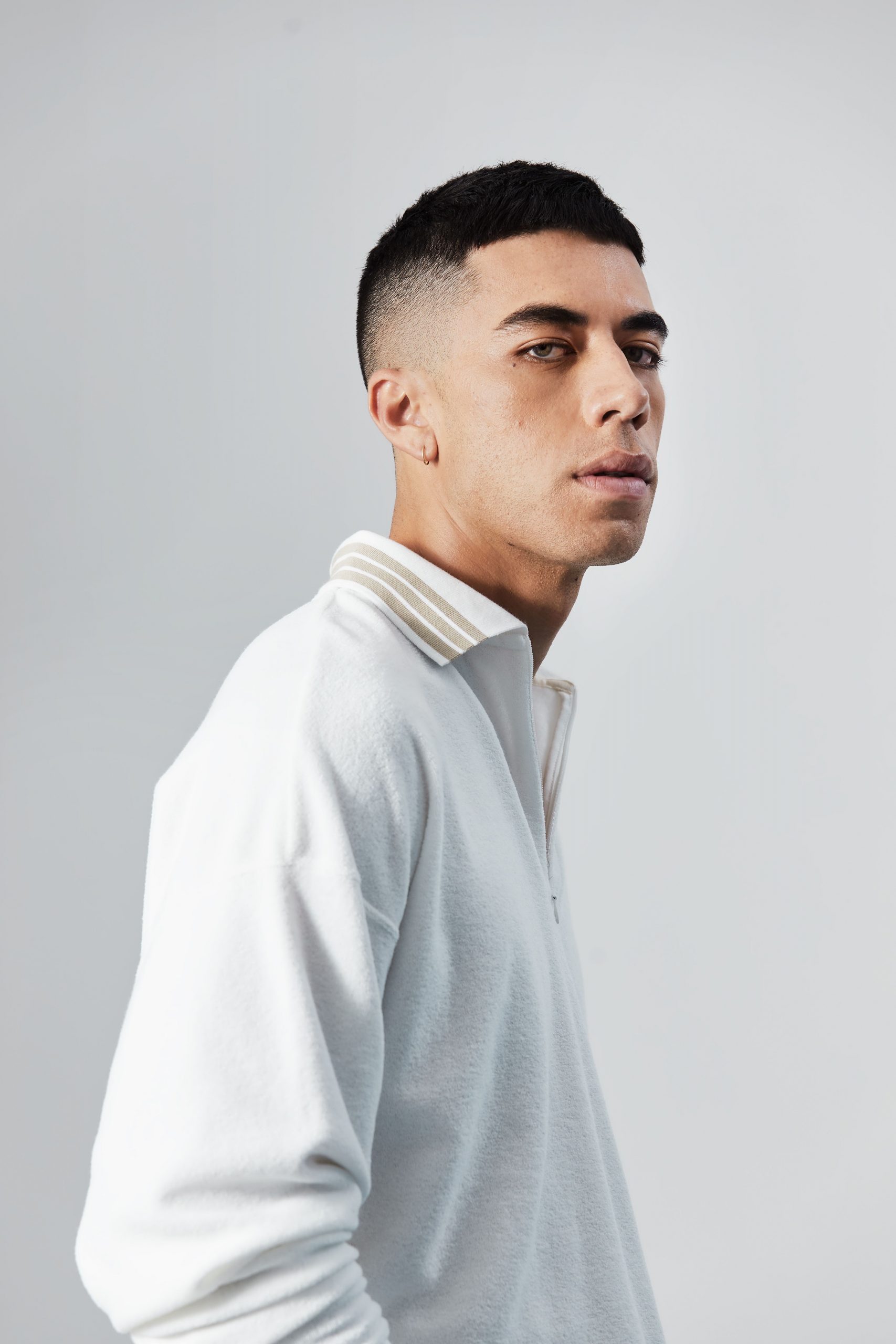 Photograph by Frances Carter
The project is beautifully tied together by the songwriting. Teeks employs the use of visual language that calls onto the natural elements and it is evident in songs like "Waves", "These Hands", "Without You", "Into You" and the aforementioned "First Time." This is done intentionally to allow the listener to be drawn into the tapestry and experience of emotions.
I'm naturally a visual storyteller. Australia and New Zealand have very beautiful landscapes and most of life I lived close to the ocean, so the environment has been conducive to my creative output," said Teeks. "Also Being Maori and an indigenous person, telling stories through song is inherent and it is in my DNA. We're storytellers and that's how we pass down knowledge. With my writing style, I want the audience to feel what I feel. The best way to do that is to write with my senses and in that, I can express myself.