Going through lifetimes, and lifetimes our cosmos continues to develop anchors that ensure society with guidance, compassion and certitude to lead us into the compendium of generations that have past and are yet to come.
Describing himself as an enigma, D2Dyourdad might just be one of the anchors of this generation as he composes his combination of disciplines into a single expression of art. Always being a rager his partying got him into producing experiences for the youth that require a safe space, alternative sounds, eye catching streetwear and mesmerizing street art culture. That is precisely what he offers through the creative collective known as Chaf Kozy who have gone on to showcase local talent at its best with their live catalyst, Cerebral.
D2Dyourdad has always had this ecstatic yet bridged persona that swells through his intelligent curation of apparel as he has gone on to be elated by his peers and various street culture aficionados. Injecting the fashion bug into his stream of creativity issuing the birth of 'MOMMY$' (More Of My Manny Yute$) in an attempt to spread a message using fashion as its medium.
With an ongoing resilience to spreading positive messages to the youth, in 2017 D2Dyourdad adopted yet another craft. One that fancied his sonic interests and helped him communicate the visceral elements of his soul and the ultimate homage to the black body. Music has always been a part of his life since infancy, he recalls moments his father used to play gems from the likes of Fela Kuti, Francis Bebey and Youssou N'Dour. This would go on to present performative possibilities especially when it came to the connection he made with hip hop.
Navigating his cis-male identity as a black man with his creativity comes with its own hurdles.  Assigned to hip hop D2Dyourdad's goal is to bring more positivity back into hip hop subduing its misogynistic violence glorified throughout mass media. "Growing up absorbing hip hop and seeing the negativity made me want to push [a] positive vibe changing the outlook on the identity of [the] black man through positivity."
"I don't have jealousy nor envy if I see you winning I also want to get it, motivation you know. Tony gum motivation (a song from his debut EP) has nothing to do with Tony Gum, it's a metaphor, it's me wanting a girl like Tony believing that its possible you know." D2Dyourdad relays his integrity through his love for black people and how as a cis black man he is determined to uplift young artists like himself and spread positive messages about blackness. "I went from being homeless at sixteen to putting on more than 200 artists as an artist myself, your dreams can include other people."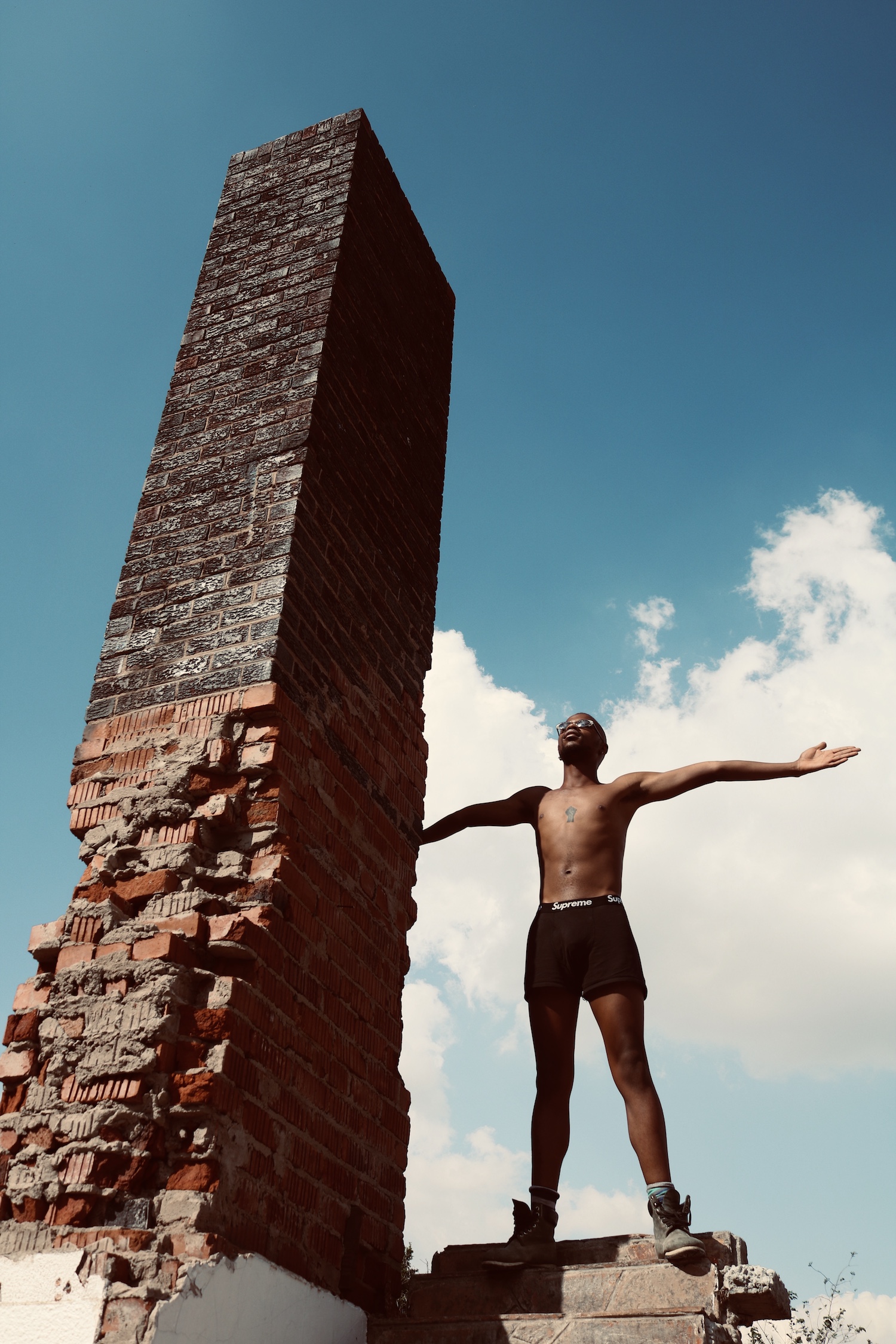 D2Dyourdad's debut effort is a four-track EP that addresses issues like toxic masculinity, navigating the black identity in a world dominated by white cis male patriarchy and all-round goal driven passions of obtaining wealth and success by any means necessary.  The persona people know to be connected to style as well as a purposeful force with a high octane of energy all packaged sonically; proves to be an experience that provides depth and insight as to who the father of the youth really is.