Alphabet Zoo, the Johannesburg based collective founded by printmakers Minenkulu Ngoyi and Isaac Zavale is hosting zine making nights at the Bubblegum Club project space in Newtown.
Ngoyi and Zavale have extended an open invitation to cultural practitioners interested in collaborating on the development of a zine over a three "zine nights" residency in March. All the nights will take place on Wednesdays, the first being on the 16th, the second on the 23rd and the third on the 30th of the month. The zines produced during the residency will then be presented on the 7th of April 2016 at Bubblegum Club as part of the April edition of Newtown's first Thursdays.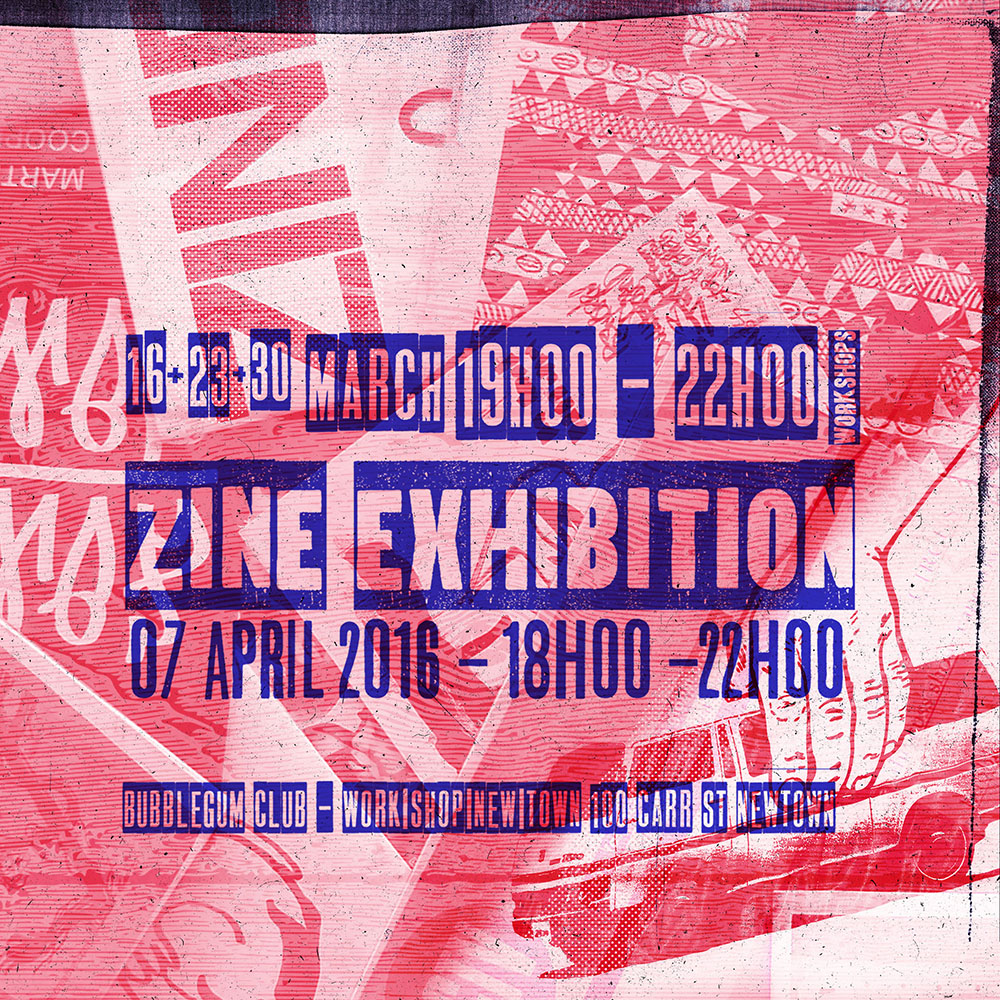 After discovering a lonely printing press in the Johannesburg Art Gallery Ngoyi and Zavale started meeting twice a week to use the press and create collaborative work under the name Alphabet Zoo. As a way to expand their printmaking practice and to apply it in a more accessible way the duo started zines focused on "street culture" in Johannesburg.
Alphabet Zoo's zines are often produced in collaboration with artists, illustrators and publishers within the collectives network. Their desire now, to develop self-publishing practices and to grow zine culture in Johannesburg is what has inspired them to initiate zine nights, a project which they hope will take off in the city.