History is often spoken about as one story which unfolds on a linear timeline. Artist and Masters student Sethembile Msezane thinks about the impact of this understanding of history in relation to commemoration, monuments and memory. When she completed her undergraduate studies she knew she had to respond in some way to the discomforts she was feeling about living in Cape Town – feeling as if she did not belong or exist as Black woman. So she began public performances in 2013.
The invisibility of Black women's histories in public spaces stirred up her fixation and fascination with memory and monuments, as well as her public performance work. Her work highlights the plurality of history; pointing out that there are and always have been multiple stories unfolding at the same time. She works against the constant privileging of one history and a cutting out of others, specifically the histories of Black women.  "I realized that there was an interplay between what histories were remembered and what histories are forgotten based on which symbols we choose to put in the landscape," Sethembile explained. Her work engages with key debates on how the commemorating of history that has taken place in South Africa has been constructed through erasure.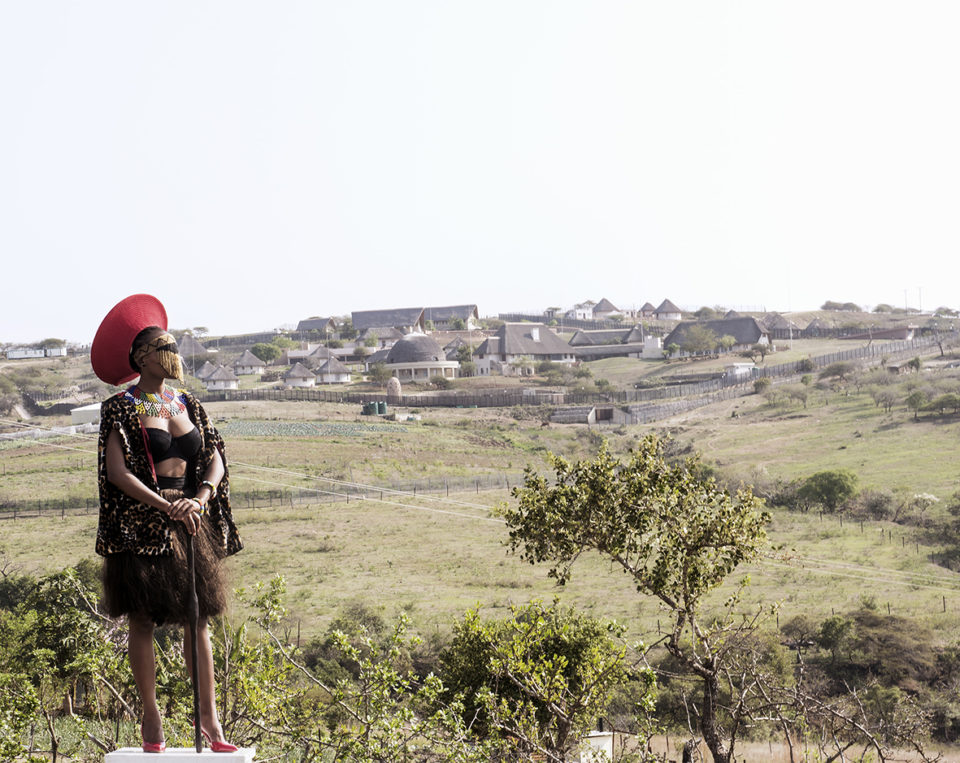 She has been frustrated and disturbed by constantly being confronted by white, colonial hyper-masculinity, and the few stories of women portrayed as symbols of piousness in the image of white women. "And if there was any kind of symbolism or remembrance attributed to Black women it was plaques which were on the floor which [allows people to] step over our histories," Sethembile expressed.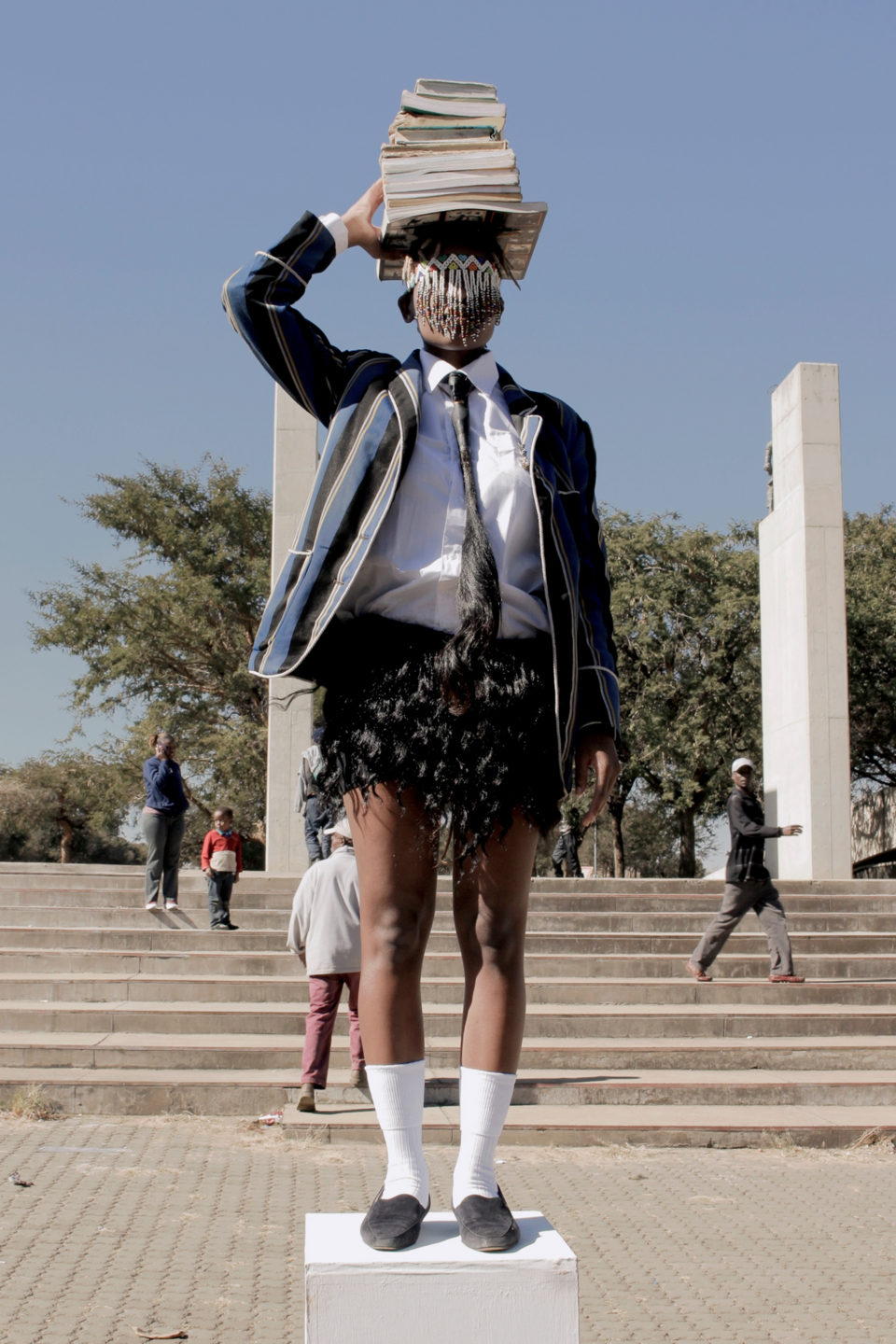 In her first performance on Heritage Day 2013 and the beginning of her 'Public Holiday' series she started to explore symbols which could have been attached to public holidays as well as trying to engage with what was happening in the landscape sociopolitically at the time of her performances. "[These performances are] living sculptures because they look like they are statues but they can never be because my body is living even though I am statuesque," Sethembile explained. Her most recognized work, 'Chapungu- The Day Rhodes Fell' (2015), forms part the larger body of work called 'Kwasukasukela' that looks at the reimagined bodies of a 90s born South African woman. This performance saw the personification of the Zimbabwe bird monument, that is in the Rhodes' Groote Schuur Estate, stand tall in front of a crowd as the Rhodes statue was removed from the UCT campus. Originally thinking that she had put Chapungu to bed, Sethembile admits that "she [Chapungu] keeps wanting more". She has plans to bring her back to life later this year in the form of a film part of another body of work.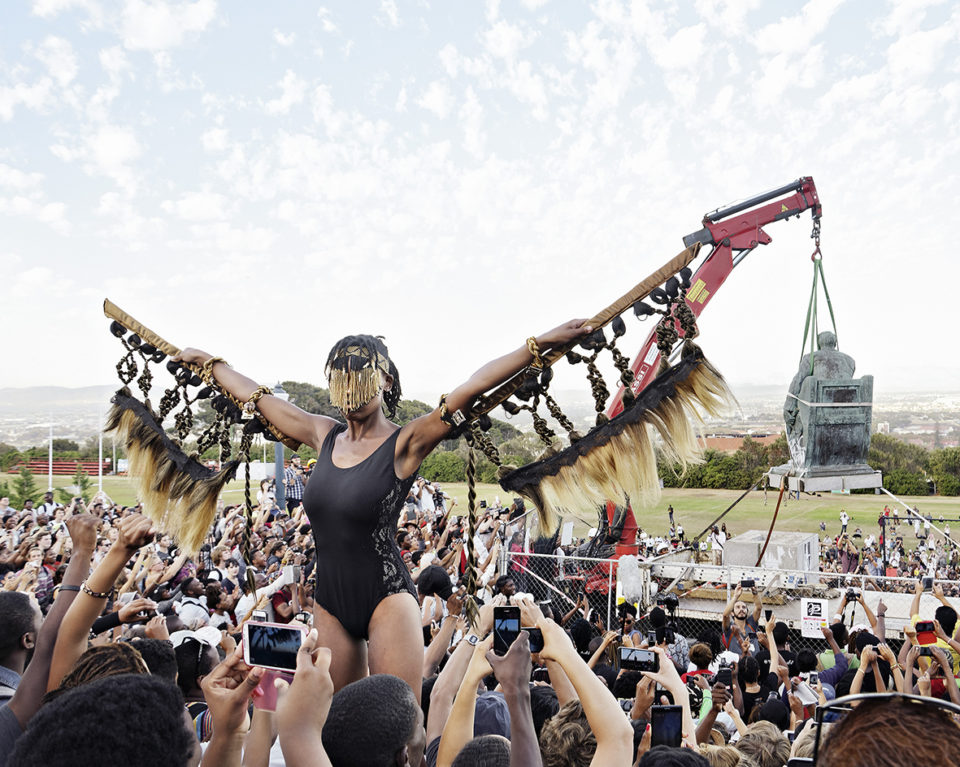 The beaded veil she wears in all her performances works as a device to take away the attention from her face and her identity. "I am embodying other women in trying to bring their histories to the forefront so we can start thinking more about Black women's histories," Sethembile explained. This encourages viewers to think about who the woman in the performance could be. This is imperative as it refutes the continuous disavowal of the presence and stories of Black women in public spaces by allowing people to identify the women in their lives within her performances. "I guess these performances were a way in which we could start to identify and claim spaces as women so we can also start seeing ourselves within these spaces," Sethembile explained. The veil also references her culture which brings a part of herself back into her performances.
At the moment she is working on completing her Masters in Fine Art with her show coming up at the end of this month. The show will display her wide range of work including images of her performances, sculptures and an installation.
"My work is definitely an experience. It's best to be in the space to experience it. Whether it is through performance when I am in public spaces or in looking at the textures and the materials that I use such as hair, such as wine, and salt. It is a sensory experience. It is quite an experiential body of work".
To keep up with her work check out her website or follow her on Instagram.