Youth, drink and beauty are the currency of late nights the world over. But with all this some people still seem to be having more fun than everyone else. In his first solo show SA born Robert Lang offers a visual legacy into Camden in the early to mid noughties; in the time of beautiful, doomed Amy and wild, messy Pete. Frequenting a local pub called the Hawley Arms before it was commercial and documenting the exploits of his muses and friends, Lang candidly created a context for Camden post millennium.
Robert Lang born in Durban, South Africa, moved to Camden as a teenager, 'to see the world' and he encountered some colourful, creative people there. Filthy, Gorgeous in Camden Town is an ode to that time and space of youthful discovery and revelry contained and coloured by the themes of 'Indie, Rock, Punk and Vintage'. It is an exploration of hedonism and vivacity just after the world had been meant to end.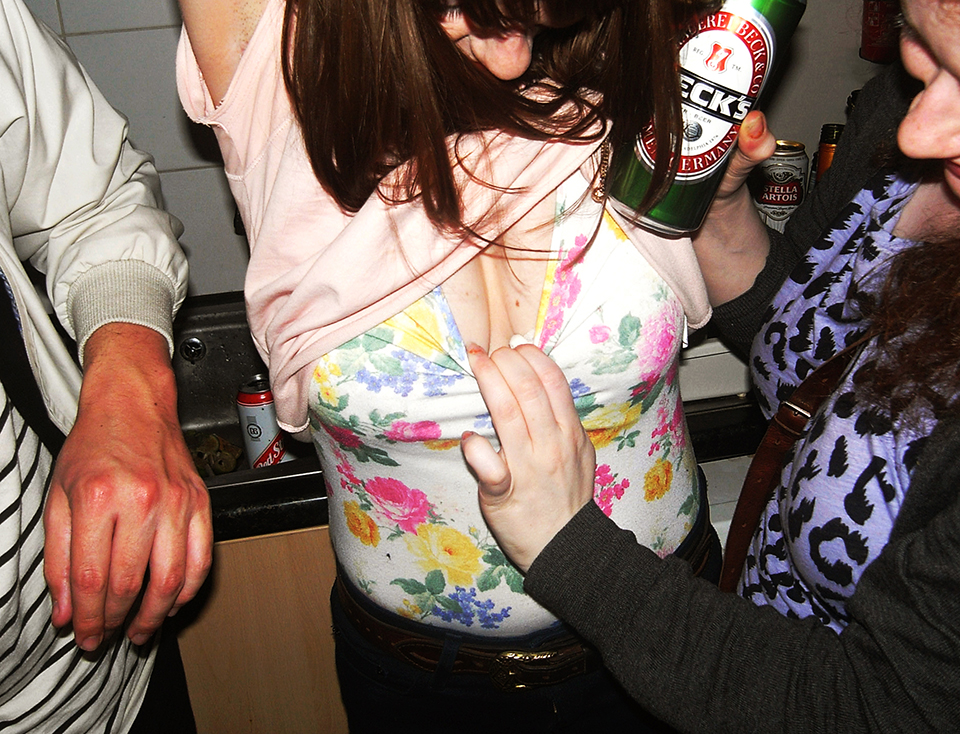 The images reflect partying and fun as it is- when it's good; messy, raucous and liberating. Lang's photos are all of women and their exploits within this scene, a nod to the enchanting, capturing beauty of the female form and the wild streak of a young women entering adulthood, and revelling in independence and urban life. The exhibition holds a mirror to Lang's life in Camden, to the streets and spaces he and his friends enjoyed in his years in the North London neighbourhood. Since then he has moved to Los Angeles and the women documented have also moved on and  grown up and out of Camden.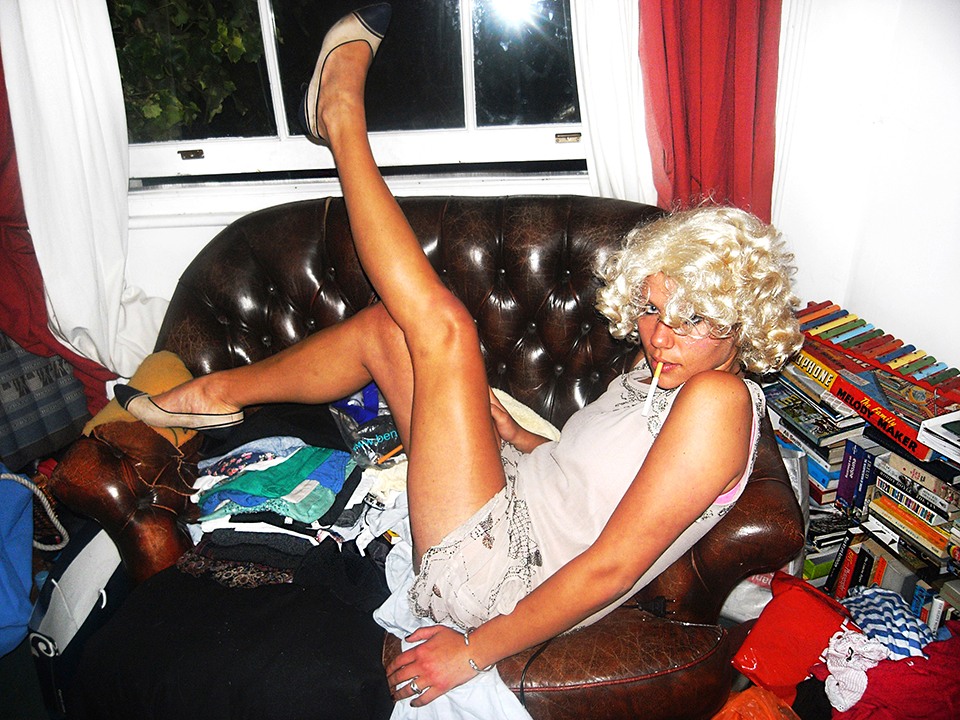 In filthy,gorgeous Camden, art is life and creating comes as easy as a night out with friends. And the camera gets an intimate pass because it is being held by a friend and not some overzealous party phothog. Every scene, every establishment has that moment of making itself and attracting interesting people and experiences, but it never lasts. Eventually it explodes and gets too commercial so all the sensitive people stop going and move on.  But these images tell the story of a vibrant time in Camden town, when everyone wanted a good time and nothing was contrived or self conscious. It is a beautiful story of youth and young womanhood accessorized with beer and bad behaviour. Sooo lit, sooo liberating.
Have a look at Fitlhy, Gorgeous Camden Town by Robert Lang; the exhibition is on at the Doomed Gallery in Dalston until July 17th.