Maria Metsalu graduated from the School for New Dance Development in Amsterdam in 2016, and takes on the joint roles of artist, performer, choreographer and facilitator. Her practice has evolved from her working as a solo artist, to one in which she works collaboratively, often facilitating other artists in her work. She combines music, collage, voice, and movement in what shares both offline and online.
Metsalu is aware of how the space in which she performs affects the way it is received. Her live performances take place in varying spaces, and Metsalu is conscious of how these spaces influence not only who will attend, but the way in which what she creates will be ingested; how audiences will react and how much time the audience will spend engaging with the work. "In general, I like to be given the possibility to show my work in many contexts and spaces because each different experience will keep informing the work further," Metsalu explains in an interview with AQNB.
Her work invites a kind of self-reflection for the audience, one in which viewers uncomfortably interrogate the tension between wanting to view, and a shyness about that desire. Therefore, her work engenders an attentiveness from those who view or experience it live that has a presence on its own.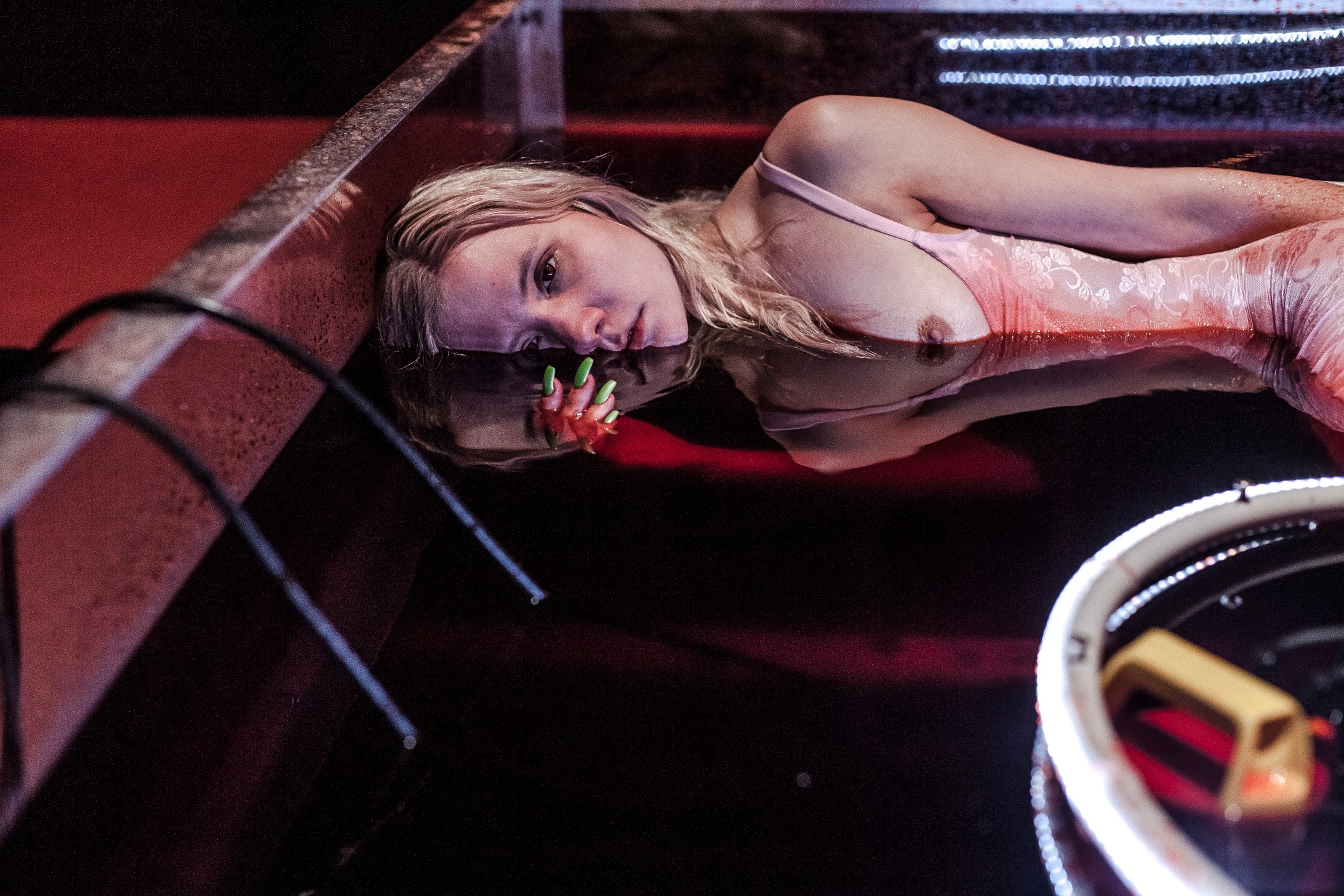 Mademoiselle x is one such work that demands this self-reflection. It is based on a semi-fictional character named Mademoiselle x who is convinced that she is a decomposing body. Despite this, she strongly believes that she is immortal. In this work, where the character occupies a kind of in between space, questions around what is possible, what is "too much" and what is the ending or beginning come to the fore.
Metsalu is also the co-founder of Young Boy Dancing Group, an evocative dance collective which explores similar themes to Maria's own practice, such as voyeurism, interaction, and the power of movement. The group also challenges perceptions of gender and sexuality, and pulls apart the limits of institutionalized spaces.
To check out more of Metsalu's work visit her website.