"Traveling, you realize that differences are lost: each city takes to resembling all cities, places exchange their form, order, distances, a shapeless dust cloud invades the continents" – Italo Calvino
Subtle grey lines form an urban landscape, bending to the contours of buildings. Collective pockets of rectangular forms build silhouettes of the cityscape, steeped in personal memory of both the familiar and the strange. Tehran and Johannesburg are artfully articulated through subjective experience, made manifest on paper pages.
Multi-disciplinary Johannesburg based artist, Naadira Patel, recently returned from a collaborative residency and exchange between the Bag Factory and their partnering institute, Kooshk Residency. The dual month-long exchange programme allowed for an immersive experience and exploration of the two geographically located spaces – separated by 10 828,6 km the cities are in many ways, worlds apart.
Tehran boasts a population of 16 million people, and where Johannesburg is relatively flat and sprawling, this city is filled with high-rise apartments. Patel navigated architectural landscapes, punctuated by fortuitous friendships made in cafés, neon highways, amusement parks and a resident cat called Gonbad – "dome" in Persian. She was intrigued by the "ways in which people operate in space, according to or against certain rules and frameworks, a constant negotiation of forms of control."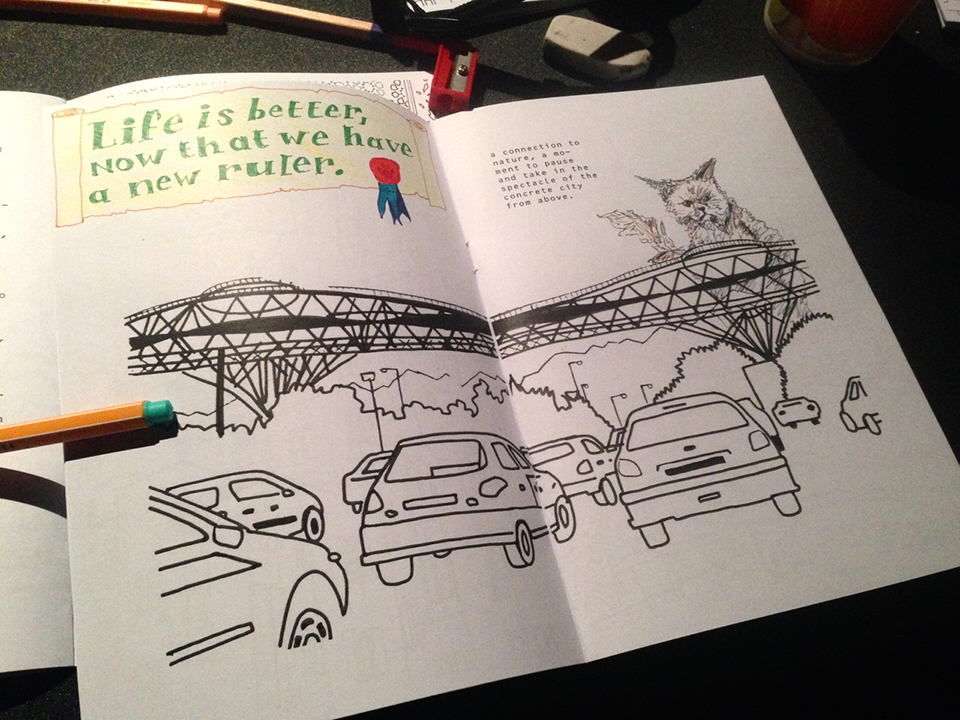 For the first part of the residency, Patel was based between Newtown and Fordsburg at the Bag Factory. These two suburbs of Johannesburg are separated by an iconic overpass. Located in the familiar space, already imbued with personal history and memory, "I began looking at the city afresh, and I wanted to create something that would reflect that sense of understanding of place, but that also becomes a translation of how I understand the city."
During the first part of the residency she created Daydream – a book of architectural experiences expressing the conflicting narratives of the City of Gold. A place often associated with hope and prosperity, juxtaposed with a reality of realized struggle. "[Johannesburg] is a hard city, a rollercoaster city, one that tests you and knocks you around, it makes you work, and despite its sometimes cold and concrete embrace, it leaves you wanting more, it asks you to dream and imagine more."
Her time in Tehran was spent maneuvering through far less familiar terrain. "Tehran is a city of ambiguities and contradictions, it never quite gives you an answer, it never lets you in on the secret." The lack of aesthetic cohesion between marketplaces, mosques and LED billboards is implicit of a transitionary space in the midst of transformation of discord.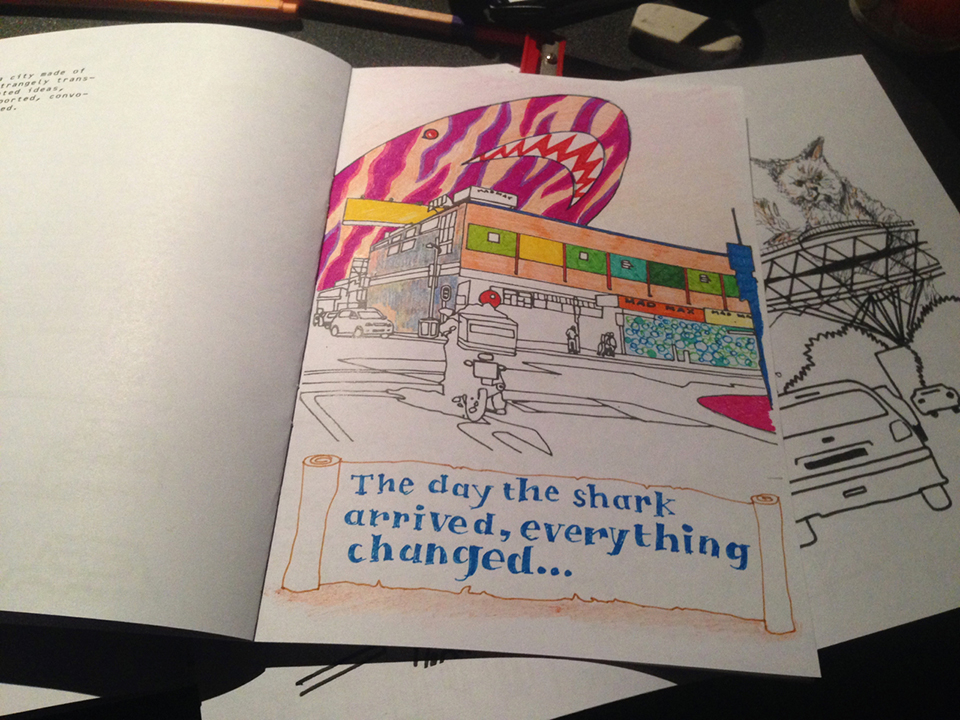 The twin project Tehran, Jaan! is a manifestation of the enveloping experience. 'Jaan' is a very common term of endearment but also roughly translates to "the essence of being alive." The project is an "interpretation of curious elements in architectural design, engineering, and patterns that decorate the many surfaces of the city's important buildings." Artistic intervention took the form of two 'colouring books' – influenced by a childhood experience. This allowed for the works to operate on a participatory platform. During the respective public programming in the two cities, local audiences were encouraged to intervene and collaborate on the pages. "The conversations that I've had with people at both open studio events have been crucial to my understanding of the project." Strangers were able to share in the communal experience – drawing on their own memories.
"For me, the two interactions were also a testing ground, to see how people would respond to these translations of the city they live in. The drawings in the books are my translations of the city, extractions even. They operate, in my mind, as a record of an experience of space and time."