Abangani bami – Izithombe zami" (My friends – Images of me), 2021, is a self-portrait by Luyanda Zindela that celebrates the shared intimacies, fragilities and sacredness embedded in close friendship. Through a series of carefully detailed portraits, the artist compels us to consider the act of friendship as a process of collaborative witnessing. This is an open-ended, transformative engagement that involves seeing the other and seeing the self through the other person's perspective.
Greer Valley on Abangani bami – Izithombe zami, 2021.
To welcome the month of October, I had the privilege of visiting SMAC Gallery in Woodstock (Cape Town) to view a special solo exhibition of emerging Cape Town based artist, Luyanda Zindela titled Abangani bami – Izithombe zami.
The ten-piece body of work was nothing short of enthralling, with Zindela visually translating the space of the friendships he has cultivated, particularly throughout the COVID-19 pandemic.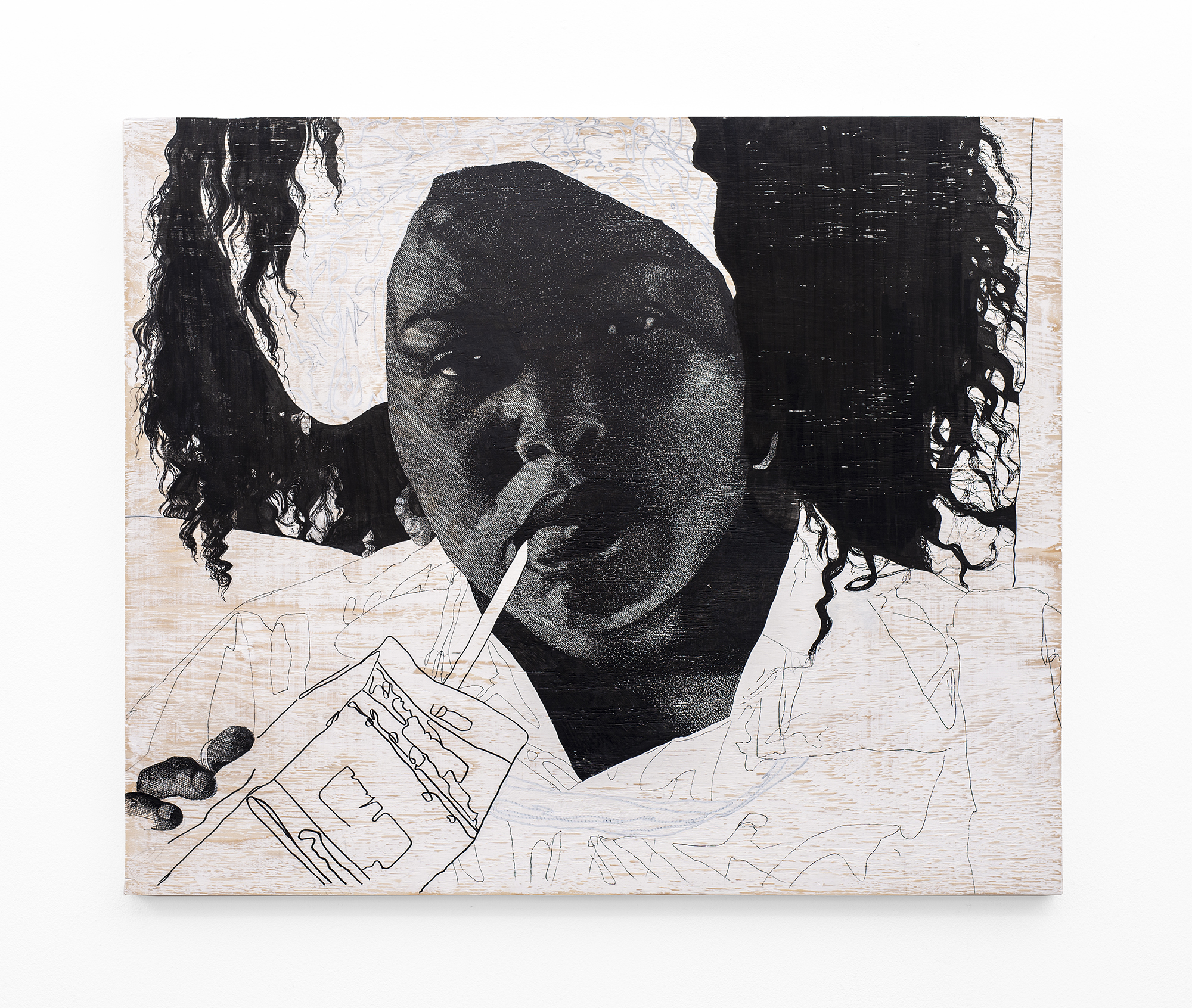 'Lalela. Ngingakunikeza imali yokuthenga awakho amahewu kodwa ngeke ngikwazi ukuknikeza awami', 2020.
Although not uniform in exploration, the exhibition is largely expressive of Zindela's friendship along with his personal familial relationships.
I felt especially drawn to these pieces, such as with "Mah, what did you honestly see in ubaba? What were his redeeming qualities? Did he have redeeming qualities? – "Luyanda. Mntanam" – leans back – "Ubab' wakho. Wayemuhle" – "And?" – "Wayemude", 2020.
There is an underlying element of tongue-in-cheek humour attached to the naming convention of the artworks, which aids in humanising the lens through which the works are viewed.
Before delving deeper into Luyanda Zindela's universe, I think it's important to touch — even if only briefly — on the artist's history.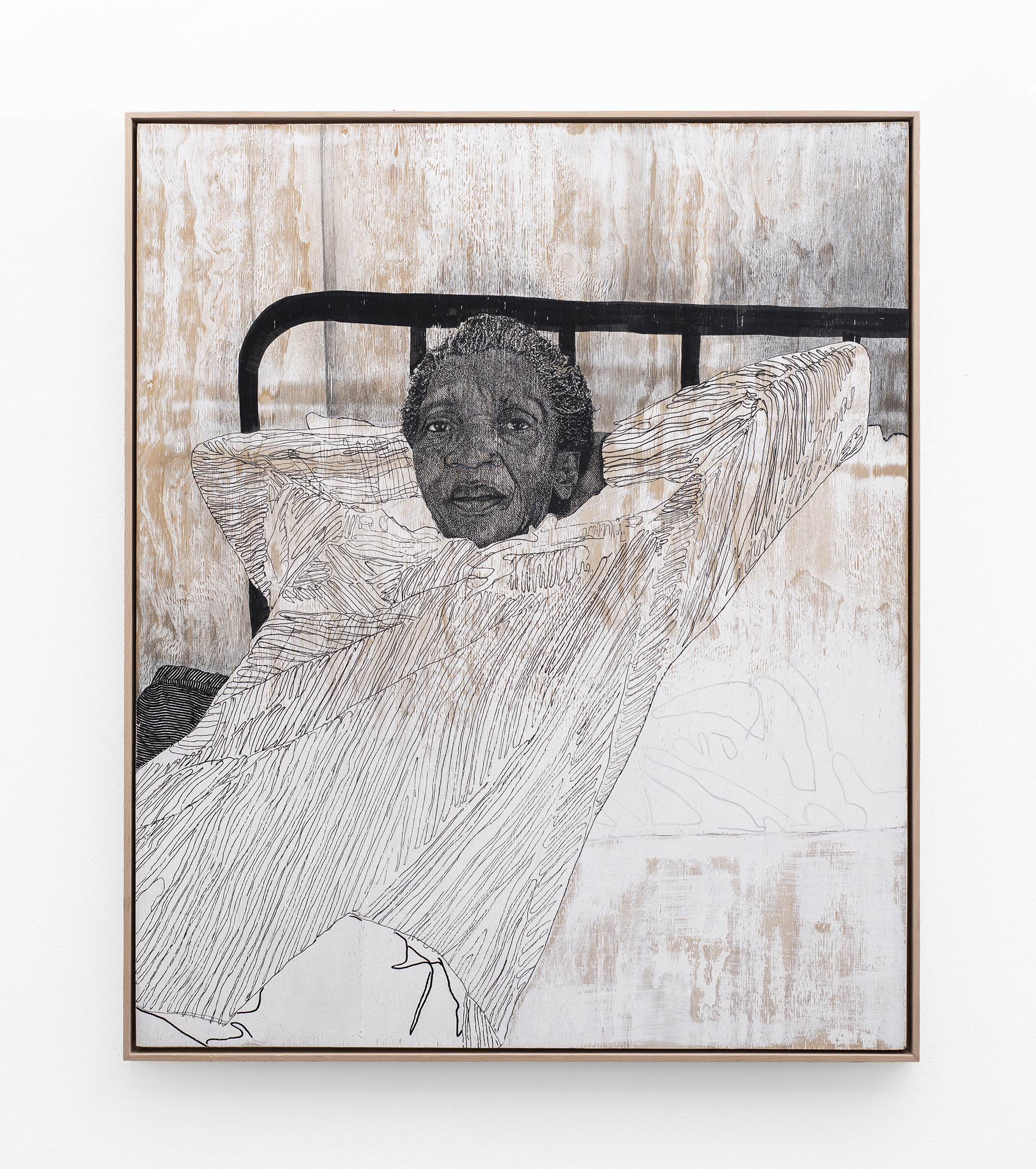 "Mah, what did you honestly see in ubaba? What were his redeeming qualities? Did he have redeeming qualities? – "Luyanda. Mntanam" – leans back – "Ubab' wakho. Wayemuhle" – "And?" – "Wayemude", 2020.
According to his official bio the artist, "Born in 1991, Luyanda Zindela…completed his BTech Degree in Fine art in 2012, as well as his Master's Degree in Fine Art in 2019 at the Durban University of Technology. His work spans far and wide – achieving a range of local and international awards and accolades."
Zindela's technique fascinates me — mainly turning to acrylic paint and graphite on pine boards as the medium for his art. His works begin as digital photos taken by Zindela himself; lived experiences which he captured and kept. Another large portion of his artistic process revolves around memory, hence the open ended nature of some of the selected artworks. 
Zindela's rationale behind his memory-based artistic methodology is simple and sincere — memory is an elusive thing. Therefore, rendering these slippery human moments and memories in full just wouldn't ring true. This commitment to honesty is a quality Zindela continuously seeks to express within his work.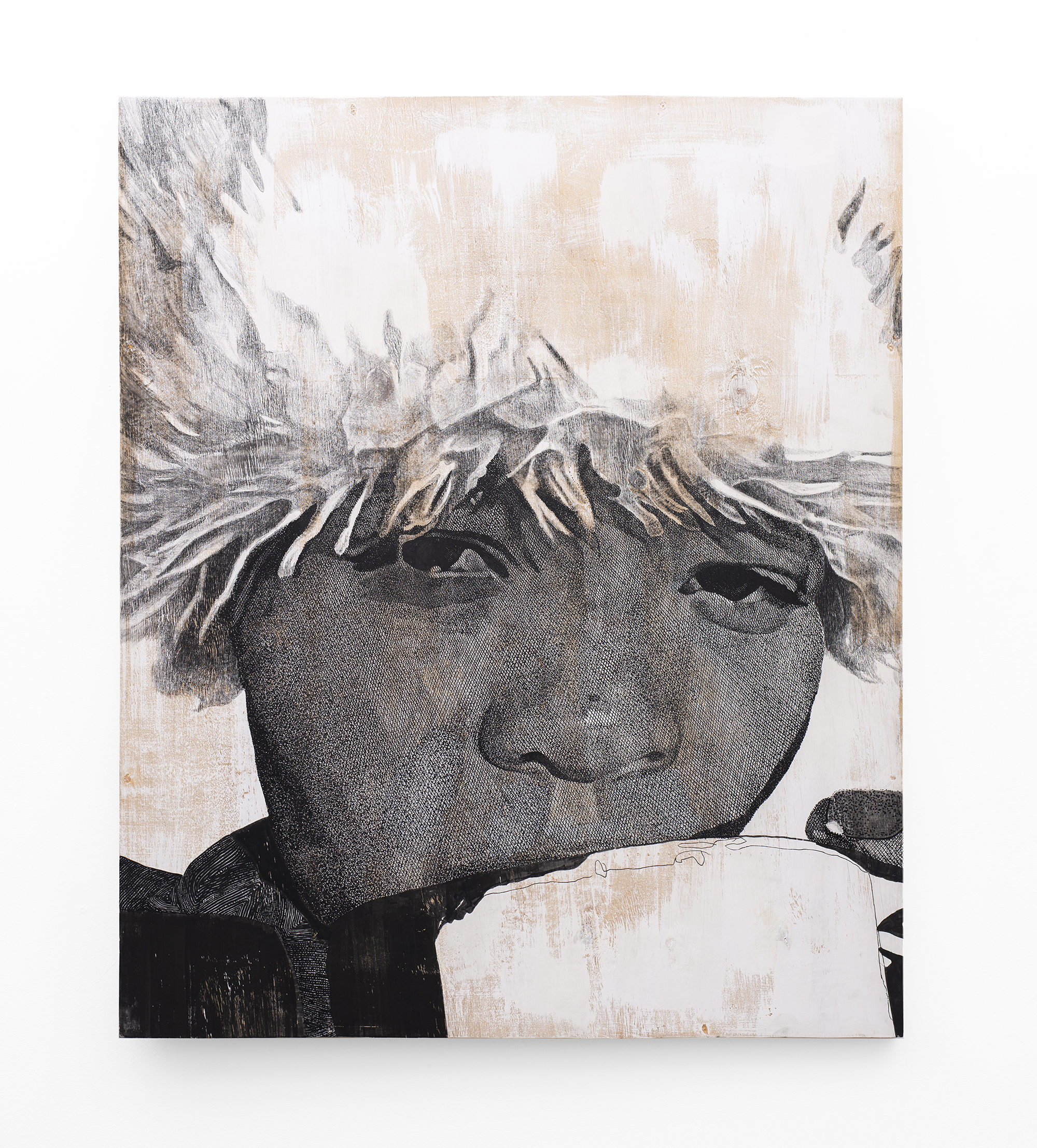 Esela Iti, 2020.
On Zindela's approach to capturing memory and his naming conventions, Greer Valley adds: 
In practice, he [Luyanda Zindela] focuses on snapshots of ordinary, yet intimate moments with his friends that speak of those relationships' specific memories and particularities.
The portraits, many of which are large-scale renderings of stored digital images on his mobile phone, are accompanied by titles such as 'Ngizokuthandazela' (I will pray for you), 'Cha. Qedela lokhu obufuna ukosho' (No, finish what you wanted to say) and 'Ngikhathele. Ngicela ukhulume into ecacile' (I'm tired. Please say something that makes sense).
The titles explore the layers of the self, other and the relationship; instead of adopting misconceptions of 'giving voice' or speaking for the subjects of his portraits.
At times humorous, and at other times unremarkable, the titles are fragments of more extended, intimate conversations and allow us a tiny glimpse into these exchanges of mutual know-ing.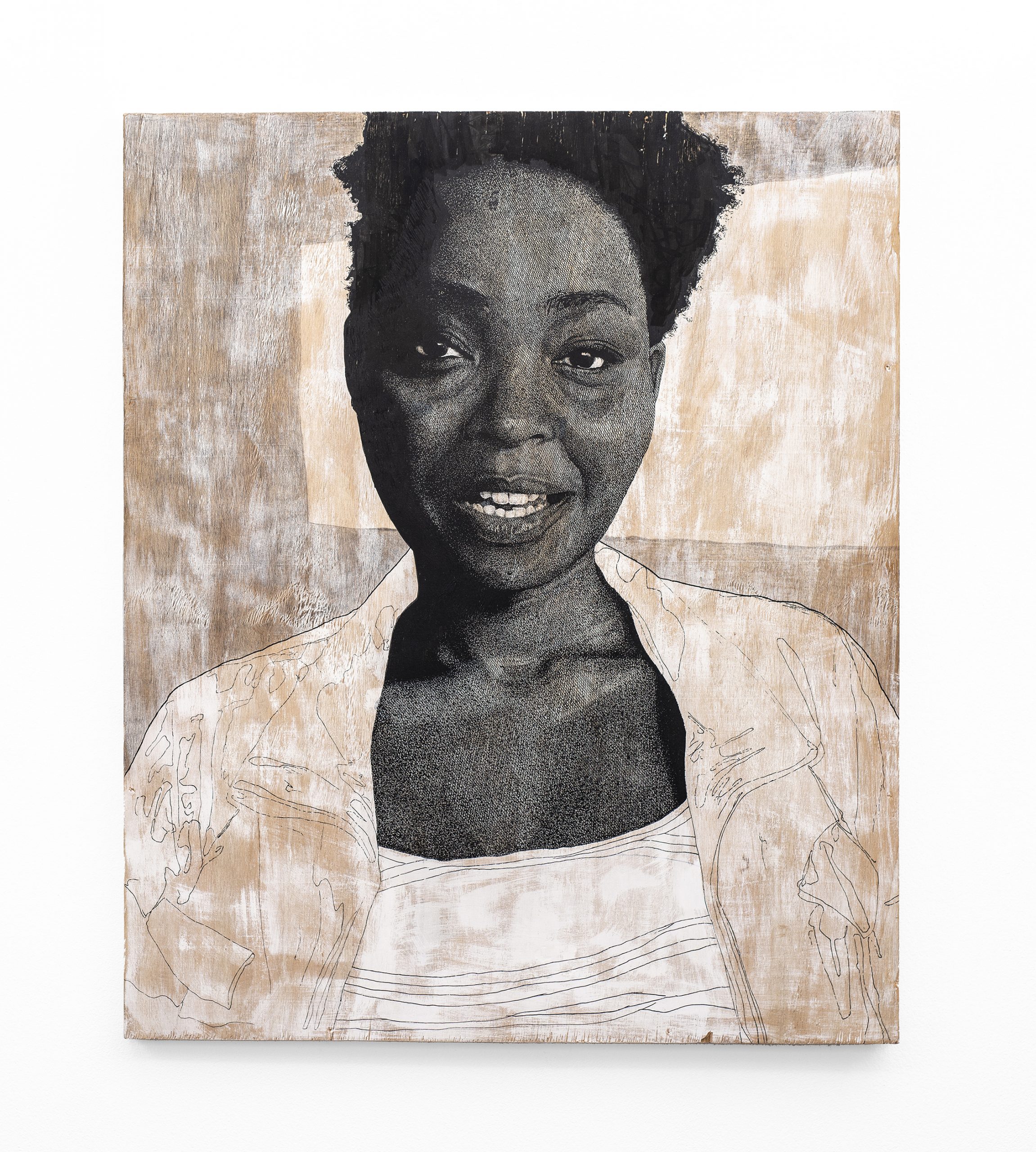 'Cha. Qedela lokhu obufuna ukosho', 2020. 
In summation, Zindela's exhibition struck a large relatable chord in me. One where you are able to lean on your intimate circles of friends for guidance, support, love and affection.
Zindela's visual remembrances are liberated from hegemonic assumptions that these types of feelings only exist within blood family and romantic intimacies.
Abangani bami – Izithombe zami further proposes the exploration of this quality of friendship in order to obtain community in navigating everyday life.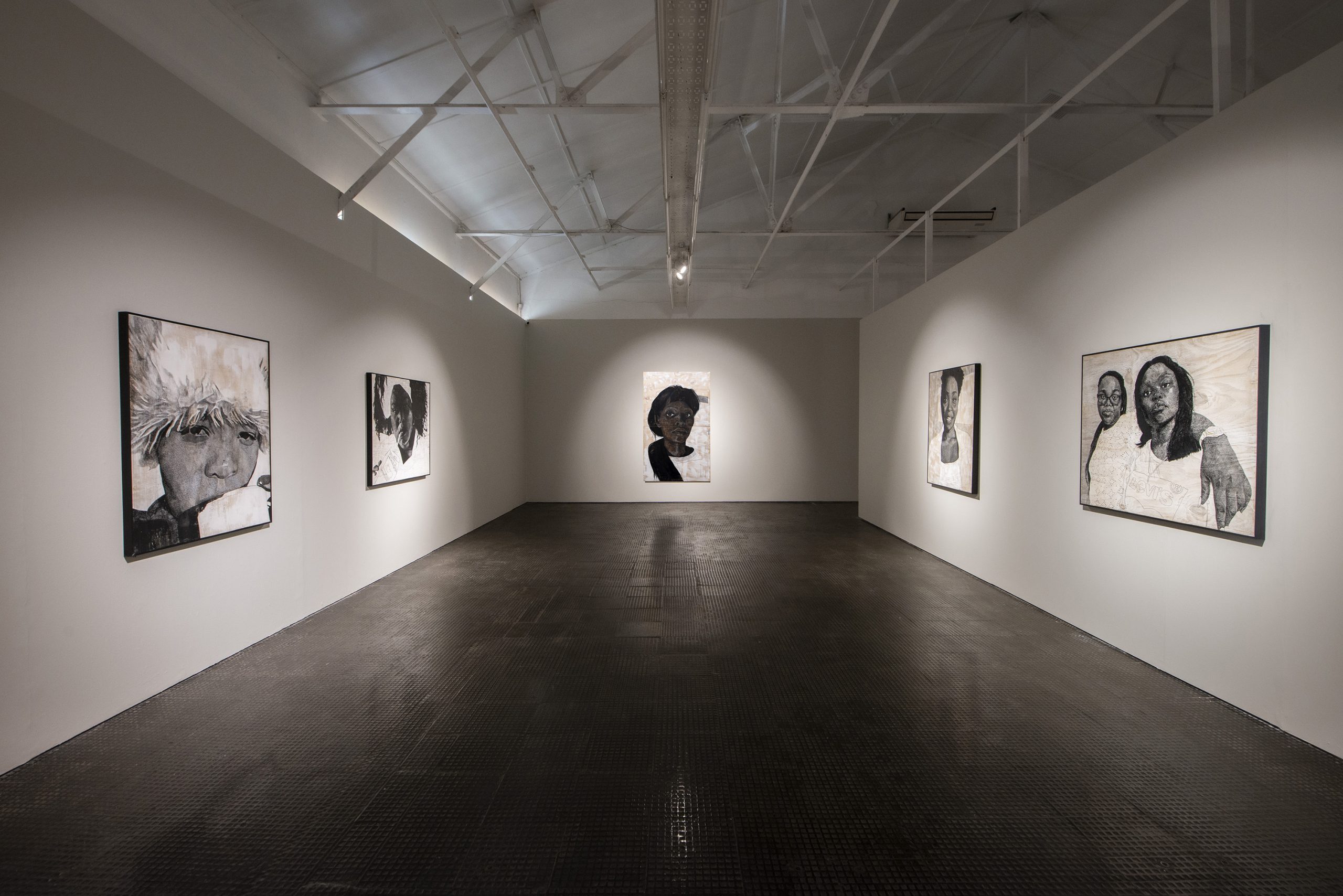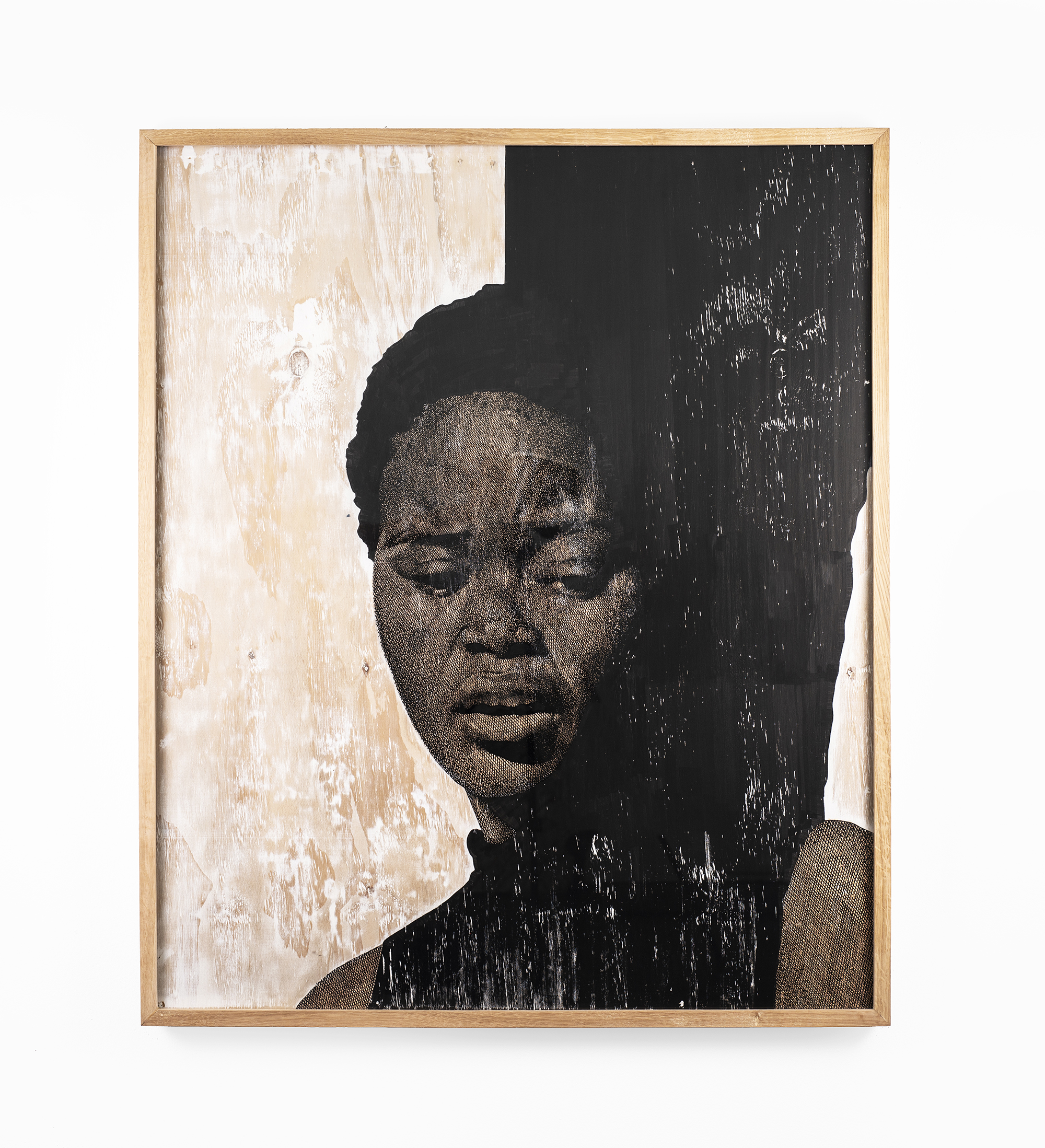 'Ngicela ungangiqubuli', 2020.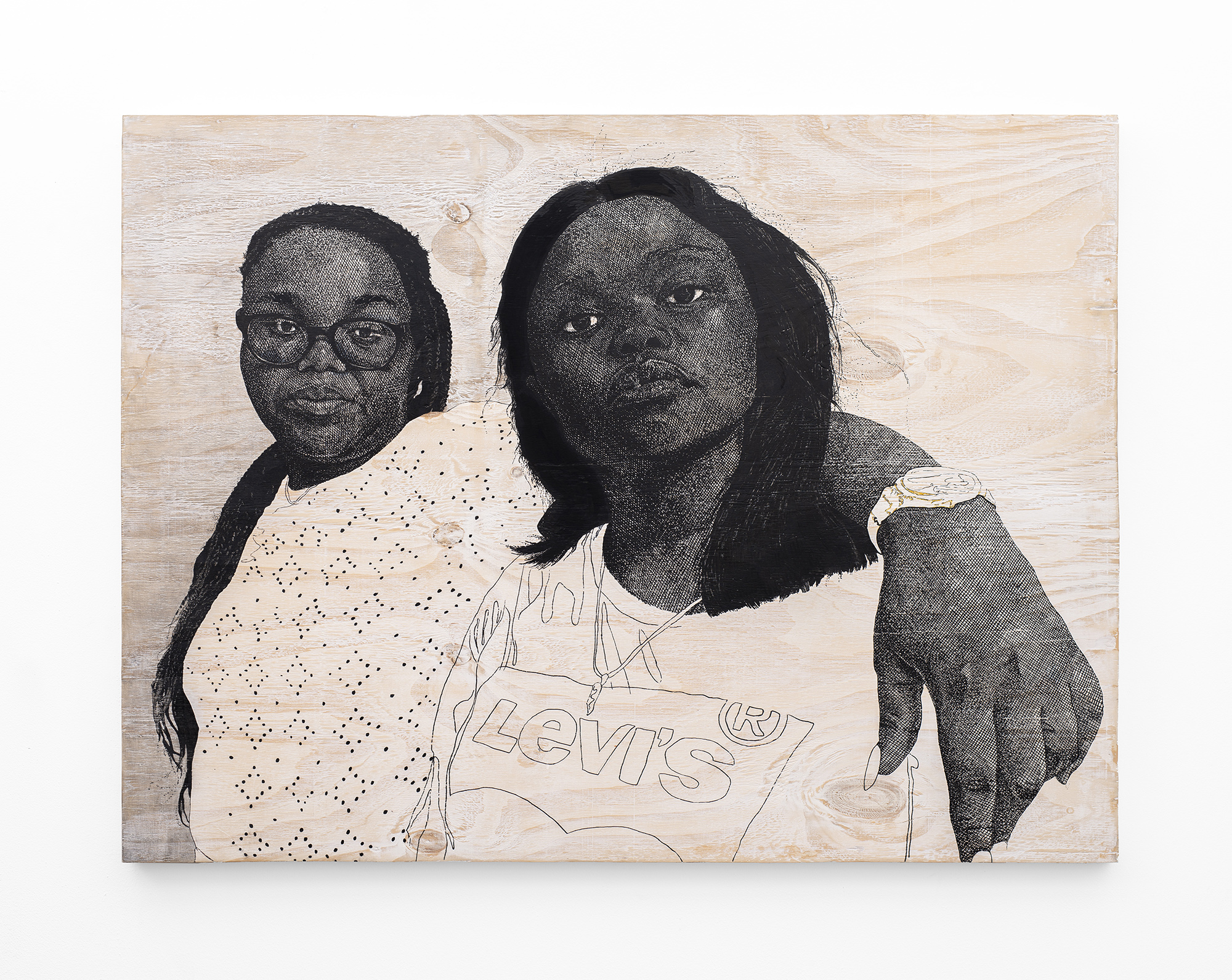 Ingabe usuqedile, 2020.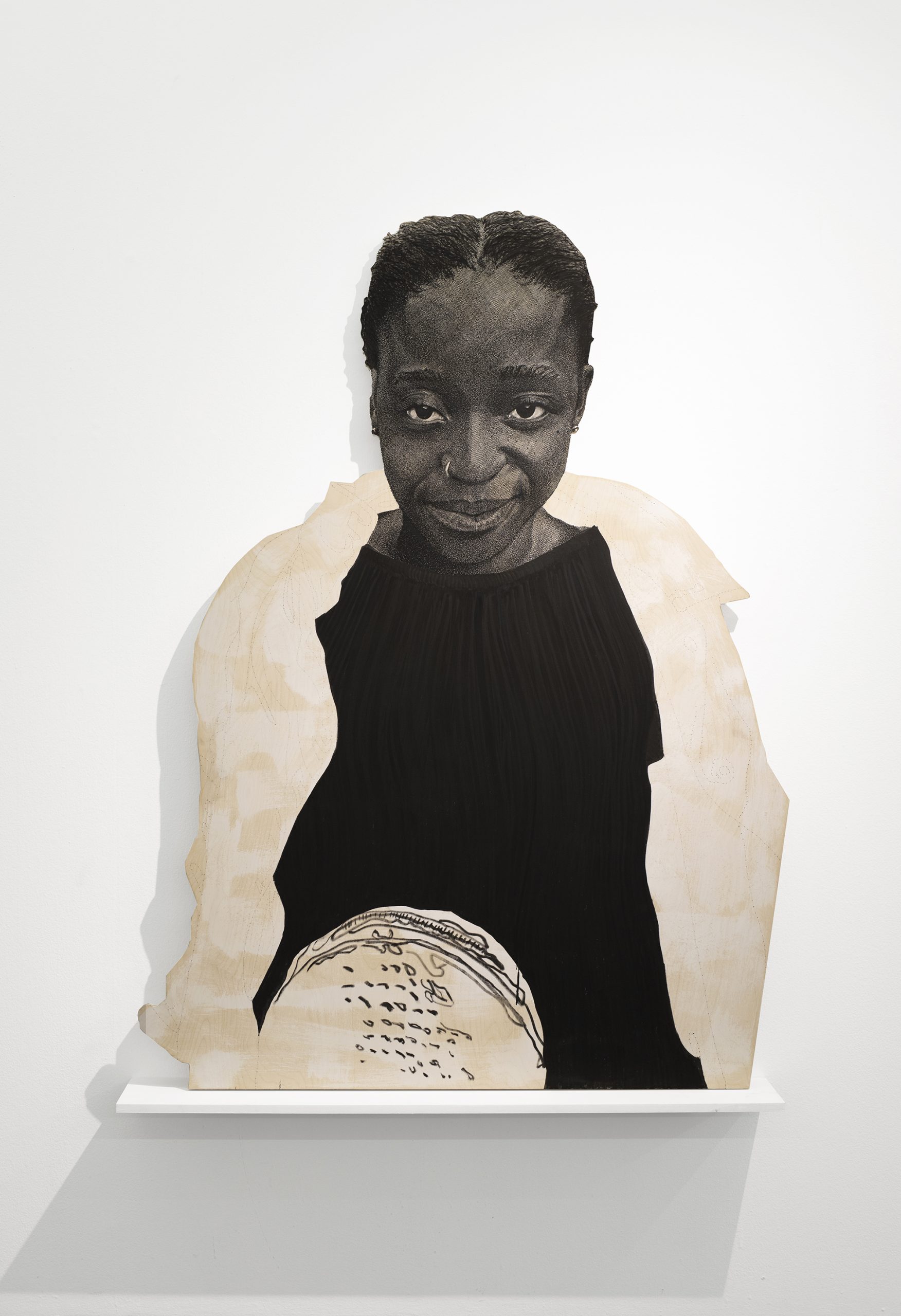 I'm a fun time, 2021.