'Kernel' is an expansion of the private studio into the gallery space, from small to big, kernel to whole, seed to plant. This is the place from which artist's make; sketching the thing that is almost, until it is. Where they prepare the terrain and water the seeds for fertile ideas to grow. Sometimes the most nourishing part of an idea is the soft teething ground where those small milk teeth begin to protrude, before we masticate, swallow, and digest it.
Curated by Grace Cross and Nabeeha Mohamed, Kernel features the completed works of twelve interdisciplinary artists shown together with process sketches. The concept of "sketch" in this context takes on a wider meaning to encompass such expressions as post-it notes with scribbled key words, maquettes or simple outlined drawings. Kernel showcases disciplines that range from sculpture, to paint, to video as well as textile and installation based works. The show is curated across two spaces; a larger space featuring the completed works with "sketches" alongside as well as a smaller atelier that Cross and Mohamed refer to as a "drawing room". In the drawing room experimental sketches are on display making the small space feel less curated and more studio like. Kernel is an exploration of the transition between studio space, formulation of concepts, completed artworks and the gallery space as a whole. As it is so beautifully put by the curators, "from small to big, kernel to whole, seed to plant." Speaking to curator Grace Cross the idea behind the title emerges:
We chose the word 'Kernel', because it is a word that indicates the very centre of something; whether that is a seed, a piece of fruit or the very central idea of something. It is a very small thing that has big potential to grow and expand. We were riffing on ideas of things growing, like plants or baby teeth protruding into your mouth, and we settled on 'kernel' because of its evocative feeling of locked in potential.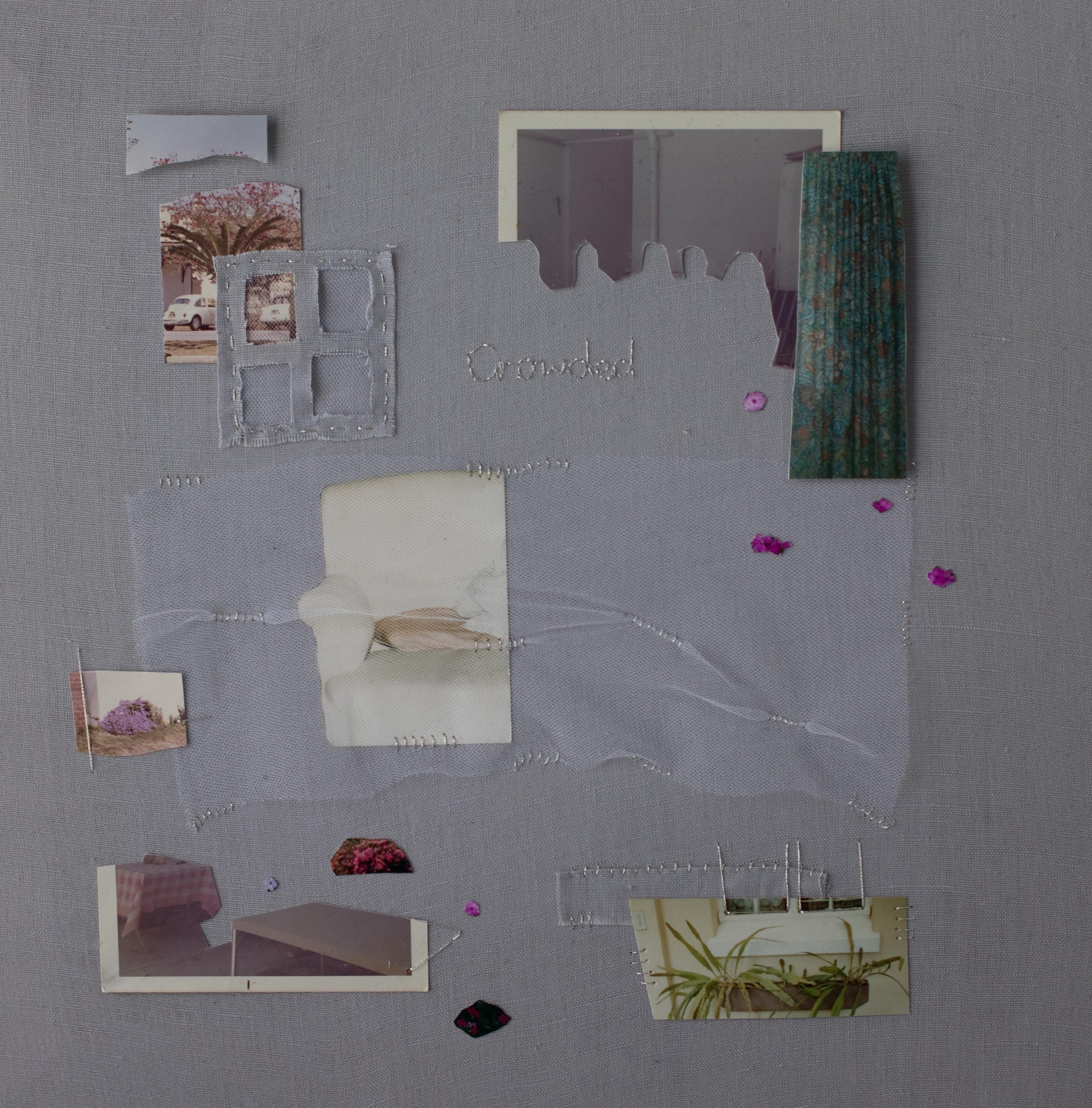 The group exhibition emerges as a response to the circumstances of "virtual living" as a result of the covid-19 pandemic and asks for a turn back towards materiality. Such materiality is most often found on the walls of an artist's studio and is now being publicly presented as a means of celebrating ingenuity. In the salon drawing atelier, viewers are able to physically page through artists sketches — a way of being affected by an artwork/stimuli in a way that the digital can simply not compare to. In this curatorial approach to materiality, physicality and the celebration of incompleteness—we are reminded as an artist community to take pleasure in the ability to touch and physically interact with works, something that has been missing from our lives for some time. Kernel's artists on show are: Nina Barnett, Githan Coopoo, Grace Cross, Io Makandal, Daniel Malan, Bulumko Mbete, Hanna Mahomed, Yolanda Mazwana, Nabeeha Mohamed, Talia Ramkilawan, Guy Simpson, and Sitaara Stodel.
Though the artists on show's work are different in medium they converge at the point of supporting various forms of activism such as opposition against transphobia, gender-based-violence, homophobia, structural racism and climate change. The artists of Kernel are actively supporting communities in need through committing to social justice causes and have decided to donate 10% of all sales from the show to a charity of each artist's choosing. Kernel opens on the 8 October 2020, 5pm at Mason's Press complex in Woodstock and will be on show till the 27th October. Join curators Cross and Mohamed for a walkabout on Saturday the 24th October at 11am.