The opening night, emotionally charged with electric glinting grins that masked the inevitable post-installation exhaustion, was a celebration of a four year endeavor. This year's graduating class first stepped foot into the academy in 2016 during the midst of the historic #FeesMustFall moment. A time defined by renegotiations of power dynamics and institutional critique achieved through collective action. The maze motif adopted by NEWWORK19 is a visual representation of spatial mapping, barriers and opening possibilities that encompass multiple entry and exit points. In this instance, imagining a multiplerealities beyond institutional walls in transitional space. Importantly, NEWWORK19 marks the end, but also a burgeoning beginning.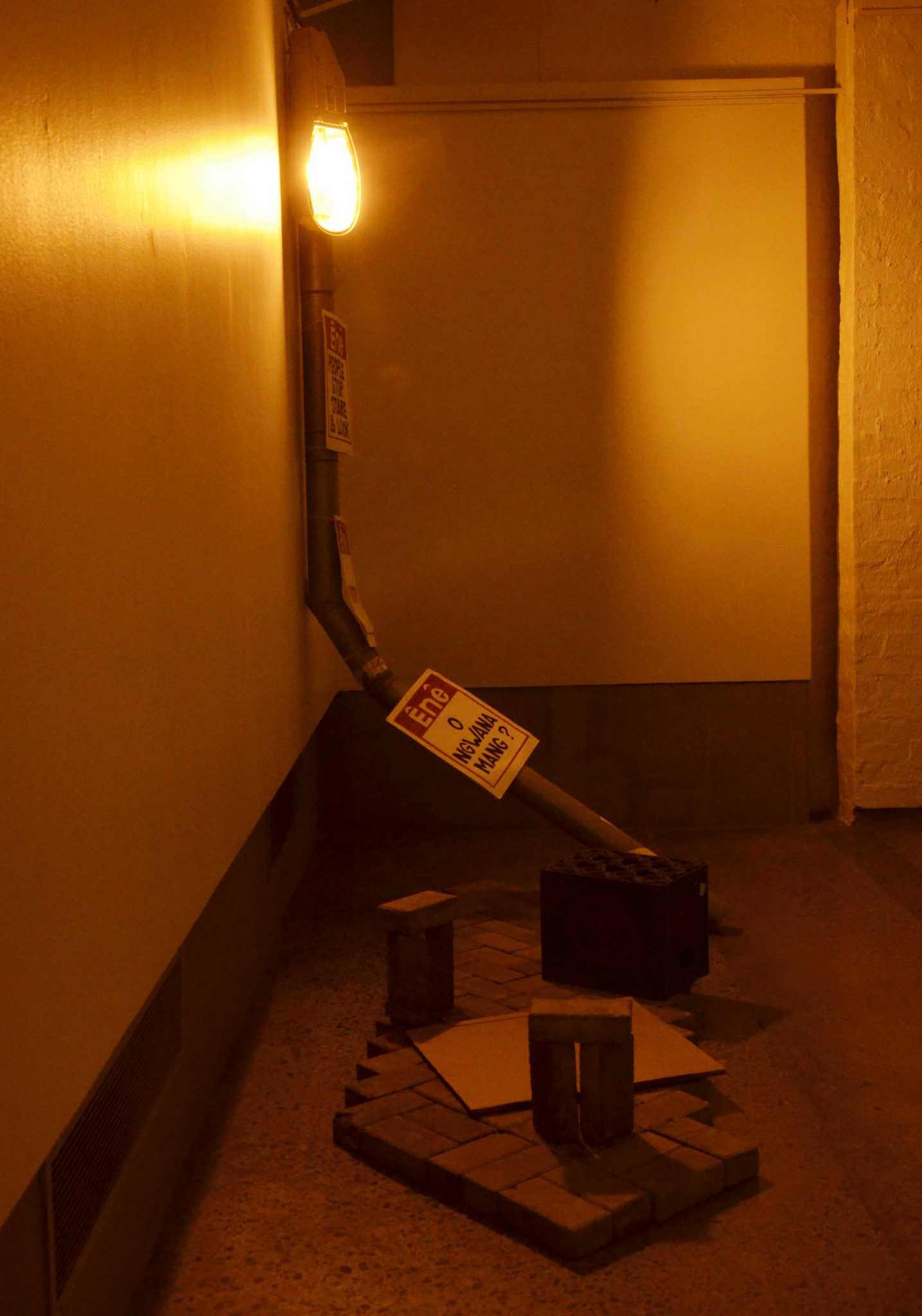 Installation by Oratile Papi Konopi
As an annual showcase, the NEWWORK project produced by the graduating BAFA class at the University of the Witwatersrand has been in effect for the last ten years. Each year it offers an opportunity for emerging artists to debut their work to an audience of loved-ones, lectures and industry art-goers. Situated between the Wits Art Museum and The Point of Order, Reshma Chhiba (exhibitions coordinator) and Naadira Patel (publication designer) amongst other members of staff, worked tirelessly behind the scenes to support the artists and realize their vision for this ambitious exhibition.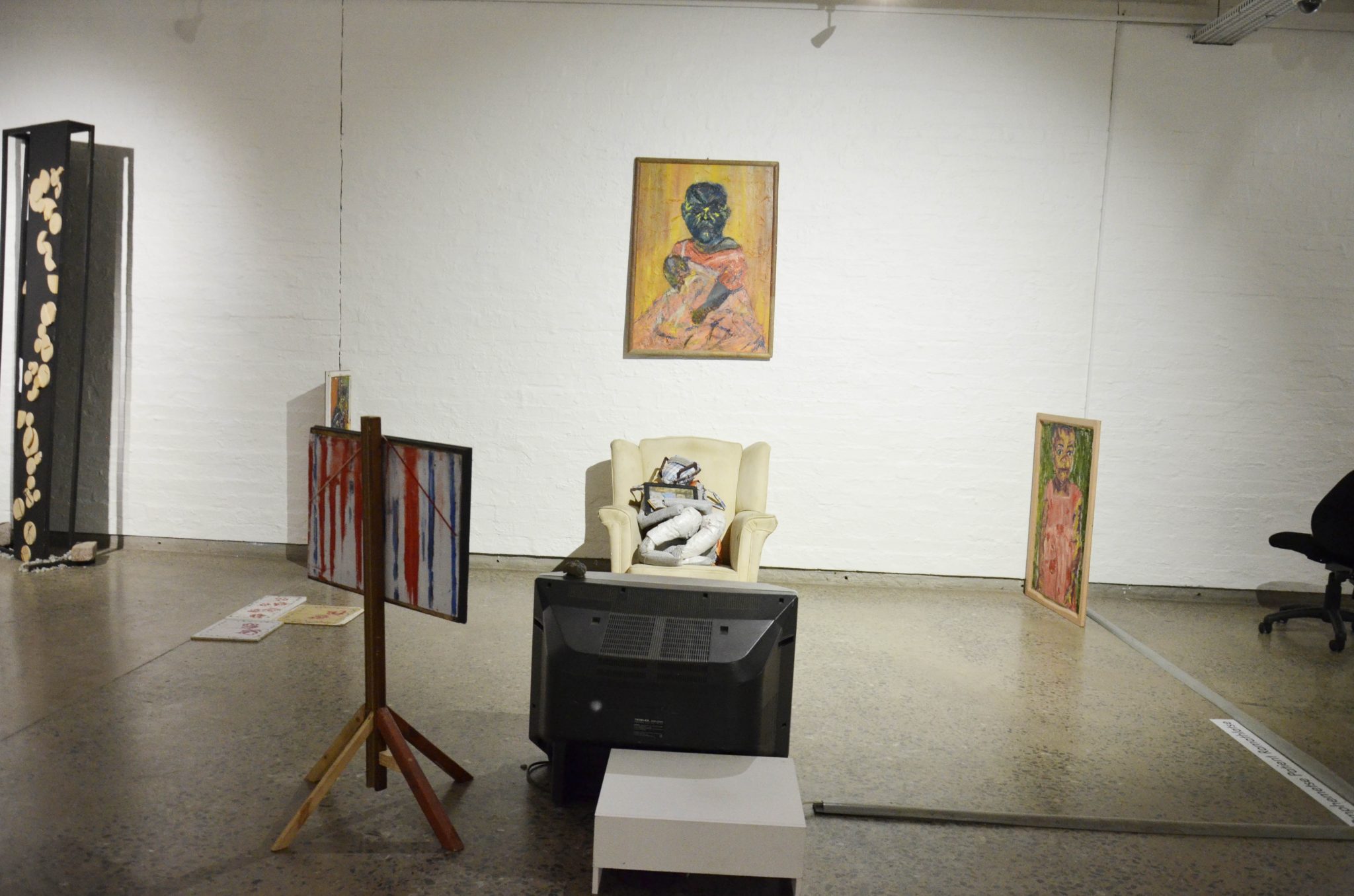 Installation by Omphemetse Patient Ramathlatse
The group show features work across a broad scope of mediums and thematic interest. Critically engaged and experimental, the curated works of the thirty-three artists on display engage ideas around home, belonging, childhood, memory, identity, sexuality and negotiating patriarchy. "For NEWWORK19 the work starts when differences and similarities collide, provoking a conversation around practices that are individual and yet part of a broader collective identity. NEWWORK19 and its culminating exhibition becomes a space to find resolutions, to inspire collaboration, and to have a space for recognition".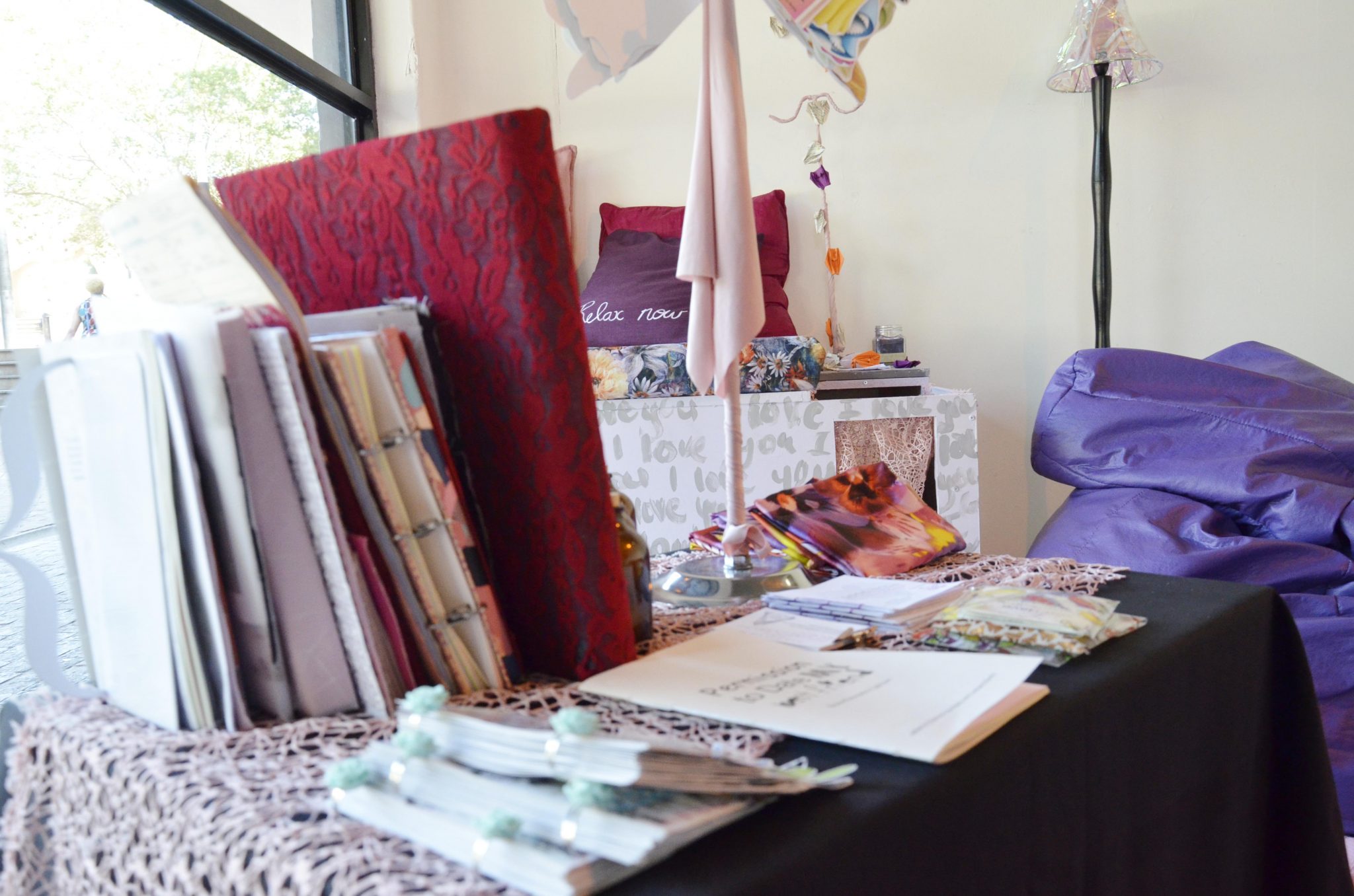 Publications by Shannen Ayla Marks and Kate Northmore
In an evocative opening address, artist and educator, Rangoato Hlasane, spoke to the notion of 'unlearning' in artistic praxis by citing the collaborative partnership between Molemo Moiloa and Nare Mokgotho – the MADEYOULOOK collective. As both a means and methodology, to unlearning over-academicising, unlearning abstraction, unlearning incomprehensibility, but also the power of collectivity as a device of disruption. Furthermore, in an essay curator Angela Vettese writes, "And we should never forget that an art school is a school of doubt: one teaches a subject that cannot be defined, since art is both an endless challenge and an asymptote". It is a space that inevitably leaves you with more questions than answers.
Painting and photographs by Queenzela Mokoena
The show is open at TPO until 13 December 2019 (Tuesday to Saturday from 10am to 2pm) and WAM until 1 February 2020, (open Tuesday to Saturday from 10am to 4pm).