"The camera's rendering of reality must always hide more than it discloses".
Susan Sontag
Long shadows cast along an urban landscape, pylons peppered between leafy silhouettes. The fog begins to set in as litter is tussled in the wind. Emptiness and occupation; a moment resisting the spectacle. Santu Mofokeng, is a name synonymous with decades of South African street photography and a plethora of compelling black and white images. The iconic photographer passed away late last month, on the 27th of January. Between the feelings of grief and loss, it is important to acknowledge the substantial contribution he made to our collective imagination.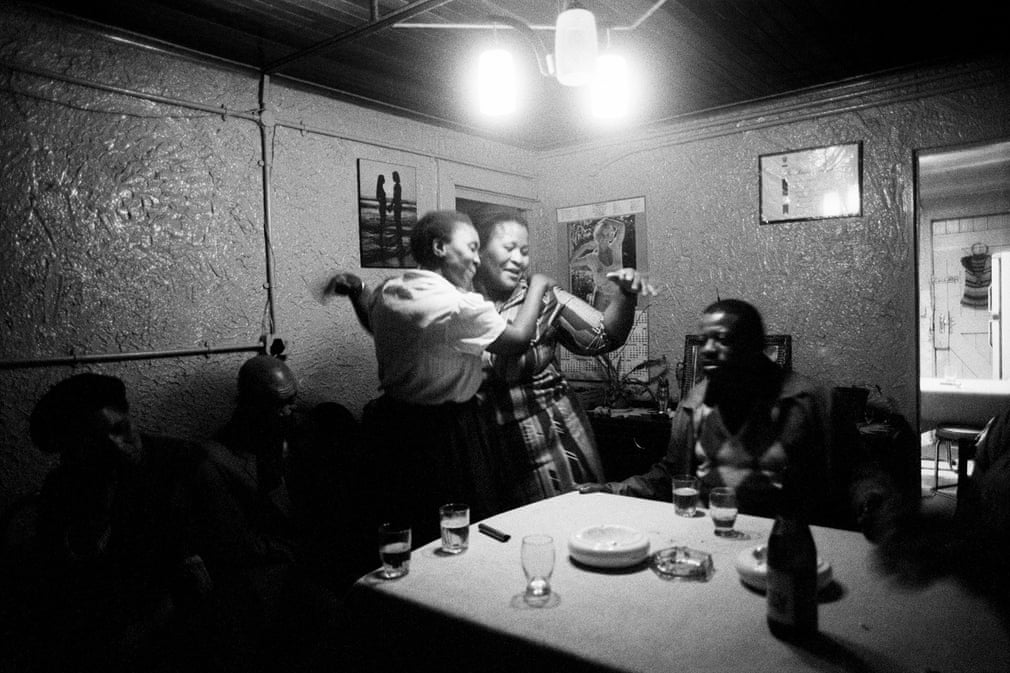 Shebeen White City Soweto, 1986
In an essay entitled, Trajectory of a Street Photographer: South Africa 1973-1998, Mofokeng reflectively writes on the trajectory of his career. He distinctively remembered the first time he had his likeness captured – he was seven or eight years old. Mofokeng's mother had carefully stitched jackets for him and his younger brother and these were proudly documented by a traveling photographer. As a teenager, Mofokeng soon discovered the social currency of being equipped with a lens. "Everywhere I went strangers would approach me to have their photograph made or simply talk, all because I was lugging a camera". As a result, this period of his life was occupied by invitations to take portraits at associated celebrations.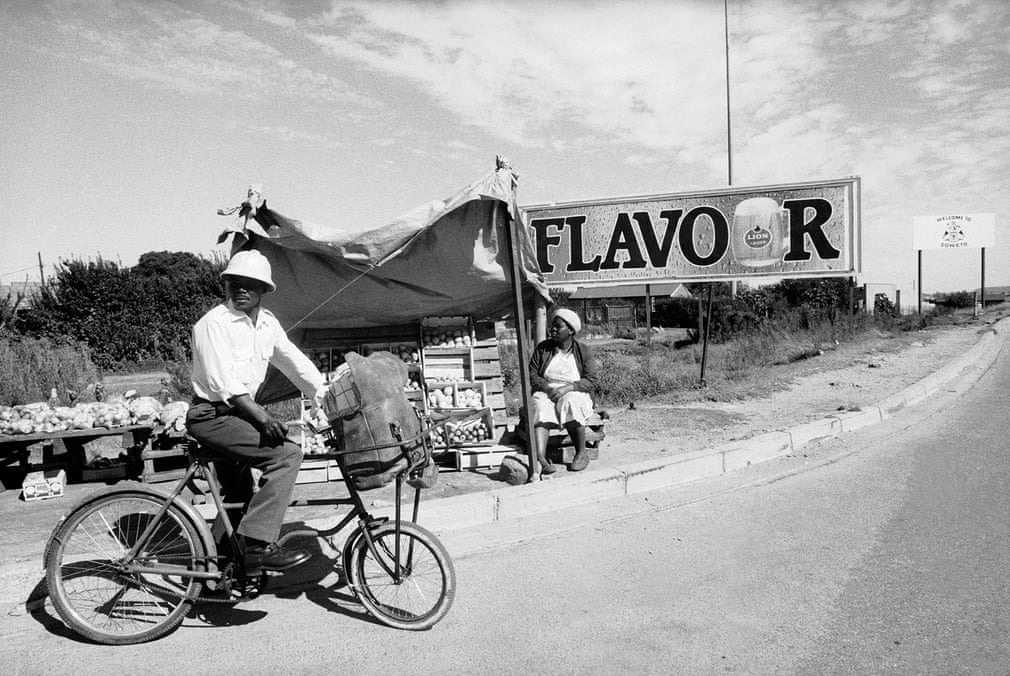 Welcome to Soweto, 1985
Despite an early burgeoning interest in the medium, it took a long time for Mofokeng to claim the title of photographer professionally. This was largely due to the systemic racism and discrimination that underpinned the apartheid regime. During this time, he was relegated to a darkroom assistant for newspapers – with few prospects of promotion. In the fist few months of this position, he overheard a conversation, "black skin and blood make beautiful contrast". This horrific statement is in part reflective of the state of the country and the views that upheld it.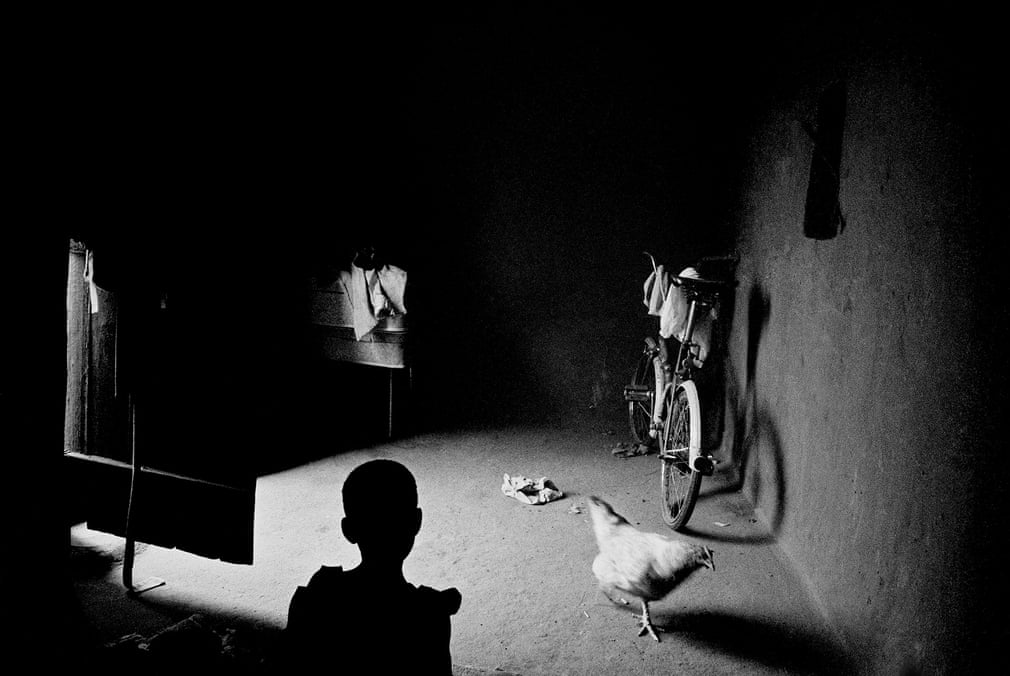 A Floor Family Bedroom Vaalrand, 1988
In 1985 Mofokeng joined the Afrapix collective, "their confidence in me was, in some ways, misplaced, seeing that I was less interested in the 'unrest' than in the ordinary life in the townships". Shortly after this he joined an alternative newspaper, New Nation as a photographer. Following several incidents that almost cost Mofokeng his life, he transitioned from photojournalism to documentary photography. The continuation of 'metaphorical biography' in thematic photo-essays of everyday life in townships was valorised by the oversees market in the early 90s.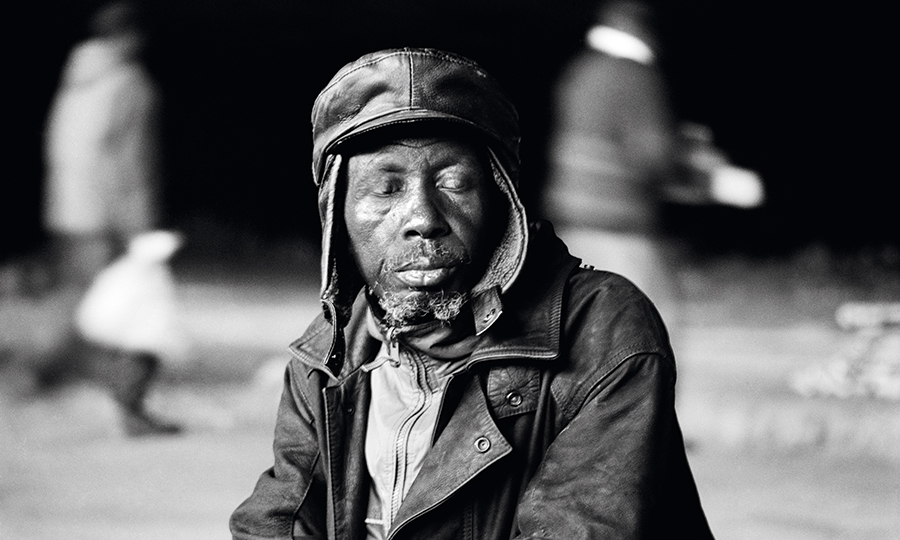 Eyes Wide Shut, 2004
"It was not until I had my first solo exhibition that I really began to ponder my role as a photographer". A comment from a visitor to Like Shifting Sand (1990) which accused Mofokeng of "making money with Blacks", jolted the photographer into reassessing his position and the value of his work. "I had either forgotten, neglected or disregarded my early beginnings". This spurned Mofokeng to actively engage the communities he was capturing and explore the politics of representation. Urban family portraits became a point of interest – their omission from museums, galleries and libraries made them enigmatic. "My quest for an explanation for this omission in my history education made me appreciate the magnitude of the crime of apartheid". And thus, Santu Mofokeng came full circle to his seventeen-year old self, taking family portraits.