Curated by 17-year-old, Diana Sinclair, The Digital Diaspora is an exhibition that features Black creatives from around the globe and aims to spotlight Black artists working in the non-fungible token (NFT) market. Produced by Towards Utopia, the exhibition takes form both on and offline with a gallery space in SoHo New York exhibited by Superchief Gallery NFT —the world's first physical dedicated NFT gallery space— and a live exhibition and auction online, taking place on Foundation. The exhibition opened on Juneteenth, an annual holiday in the United States celebrating the end of slavery, and takes on a multifaceted approach to showcasing and selling work by Black artists in a way that incorporates NFTs. As an artist, activist and curator, Diana wants to use the technology of NFTs to not just expand the space for Black creatives, but also to address the intersectional marginalisation of Black people in general. The auction's proceeds will benefit GLITS, a non-profit that provides housing and assistance to Black Trans people, and herstoryDAO, a collective devoted to collecting and conserving the art of Black femmes and Black non-binary artists through NFTs. Following the auction and exhibition, select pieces from The Digital Diaspora will be shown on LinkNYC screens across New York City, allowing further exposure for Black artists. Speaking on the exhibition Sinclair explained,
The exhibition speaks to how Black culture has influenced all cultures, but Black artists have still not received reparations, credit, or proper monetary compensation for their contributions…We have a lot of smaller artists in this exhibition, and I think that they deserve so much more than what they've received, whether that's recognition, bids, or opportunities. It was very important to make sure that we highlighted the artists who are putting out really creative work, so that they have their moment in the spotlight that will hopefully continue past the show.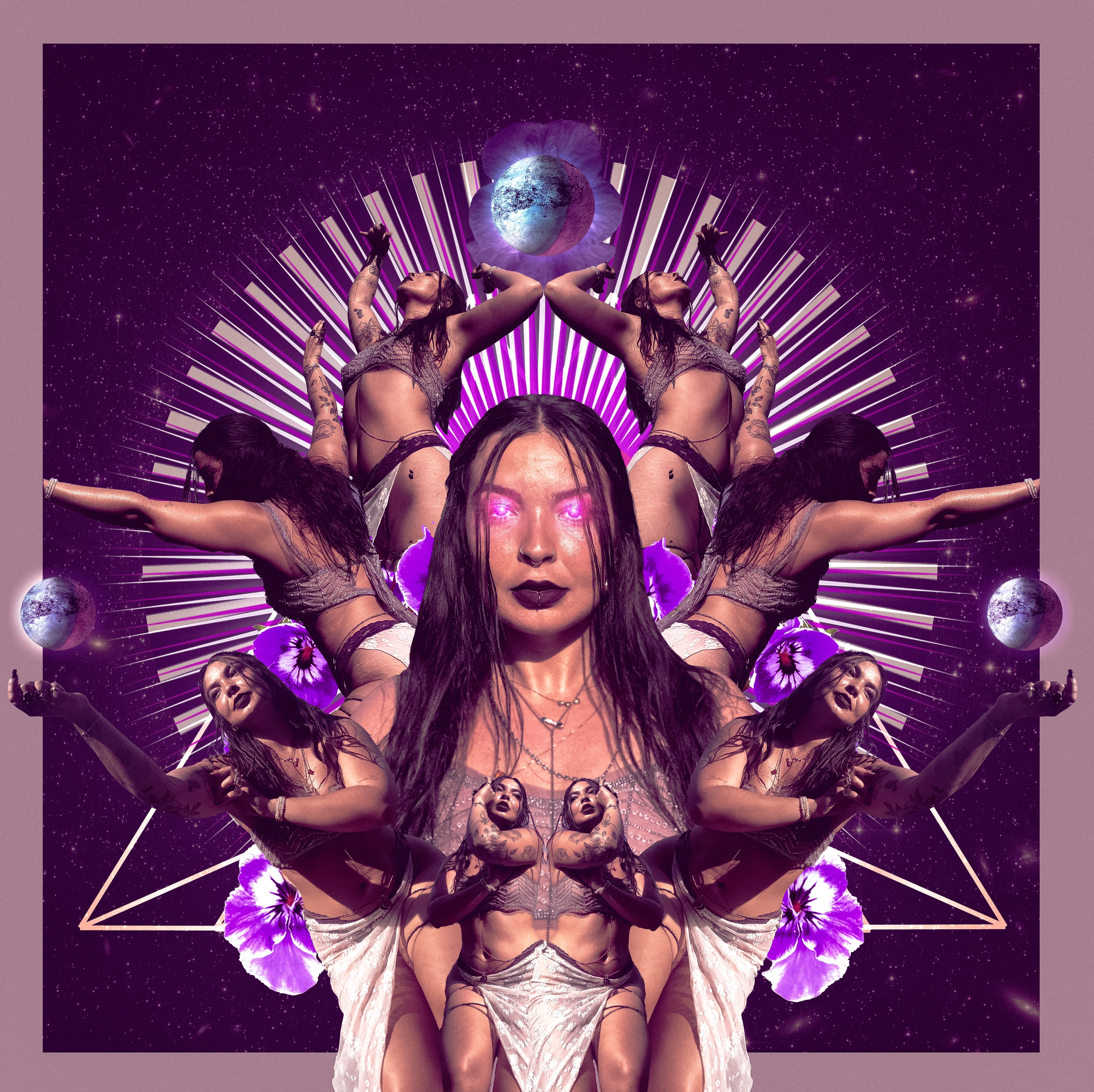 UA by Dada Boipelo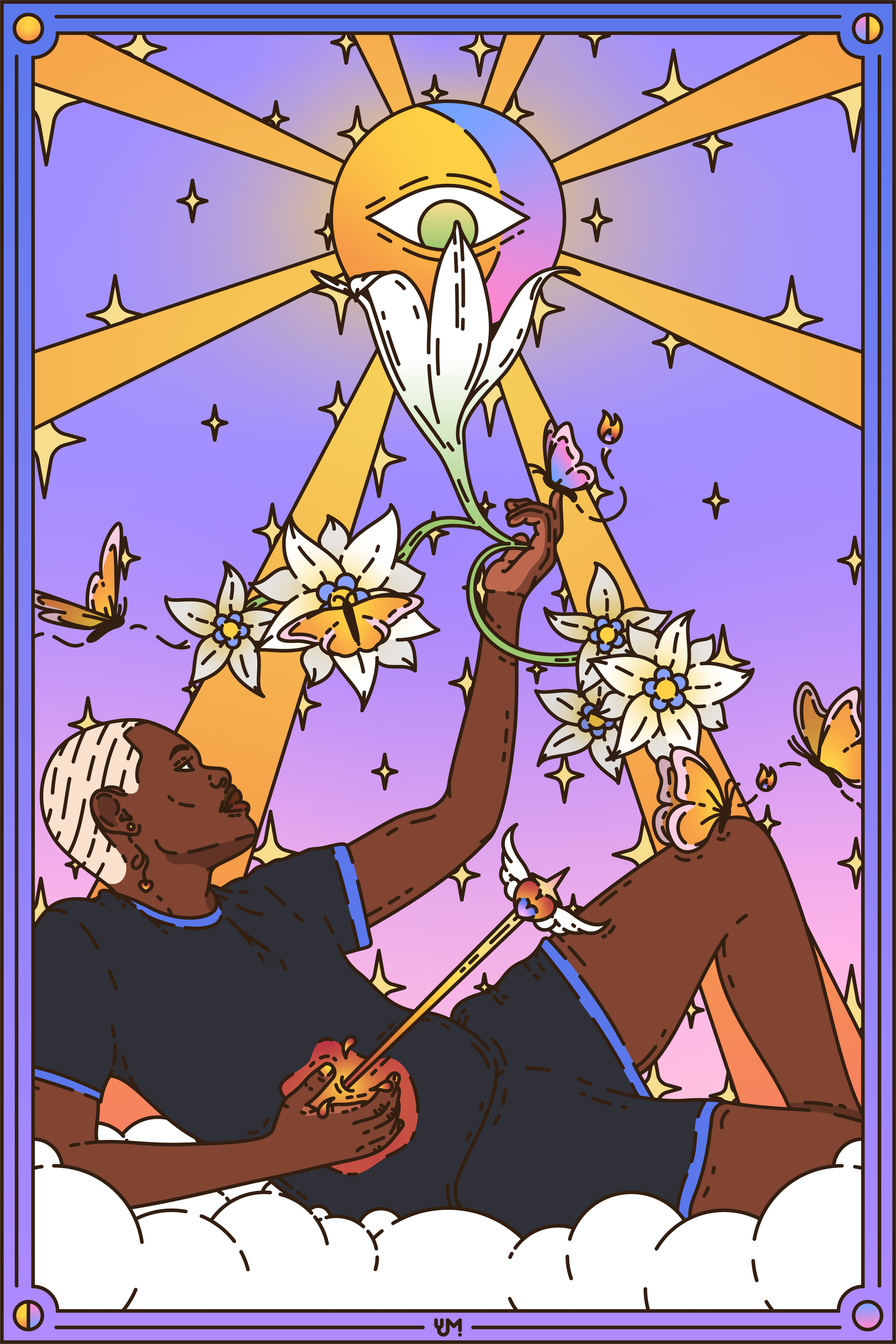 Metamorphosis by yosnier
Diana Sinclair's vision for a world where Black people flourish is aided by exhibitions such as The Digital Diaspora. The exhibition can be seen as a way to acknowledge the contributions Black people and artists have made, and continue making, to popular culture done through showcasing a wide range of artists. Under the theme of Afrofuturism, the exhibition explores Black imaginaries and the new horizons presented in the avant-garde realm of new media. As an artist who entered the crypto art space last year, Sinclair noticed the pattern of the NFT space not including many other Black artists, especially Black femmes. There was also a discrepancy between who was highlighted by these platforms and who was routinely purchased from. "It was really just about seeing this lack of equity in the NFT space," Sinclair told Observer. This lack of representation and equity in the NFT space inspired Sinclair to use curation to encourage change in the sector. The show and auction include the work of Black artists who are pioneers in the NFT field as well as emerging artists. The artists include blacksneakers, Dada Boipelo, Em0n33y, Ludrick J. Fortune a.k.a Jae, Serwah Attafuah and South African, Ayesha Kazim. Speaking to Teen Vogue on the importance of initiatives such as The Digital Diaspora, Diana states,
This is real innovation at the forefront of technology and art, incredible viewpoints for art, and Afrofuturism into the art they're creating. There's a lot of hidden Black talent. We're trying to combat that. This exhibition acknowledges the exploitation of Black talent. For example, what people see as ghetto is actually just unpopular Black creativity. But when Black creativity is adopted by outsiders or stolen by the mainstream it becomes popular culture, abstract from Black culture…There's an opportunity to appreciate this art and these artists now before it's too late. These artists deserve to receive their flowers now.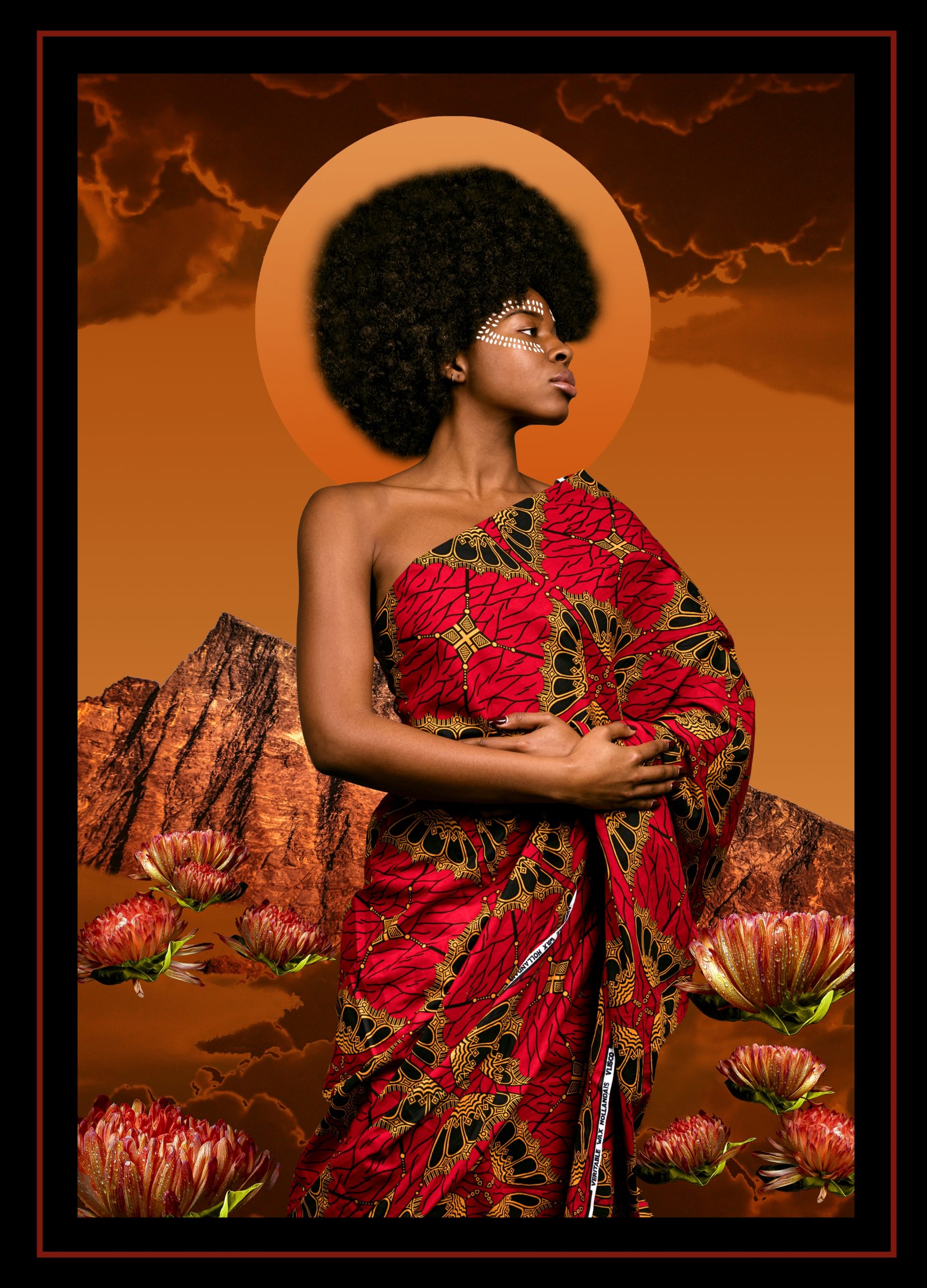 Rebirth by Ayesha Kazim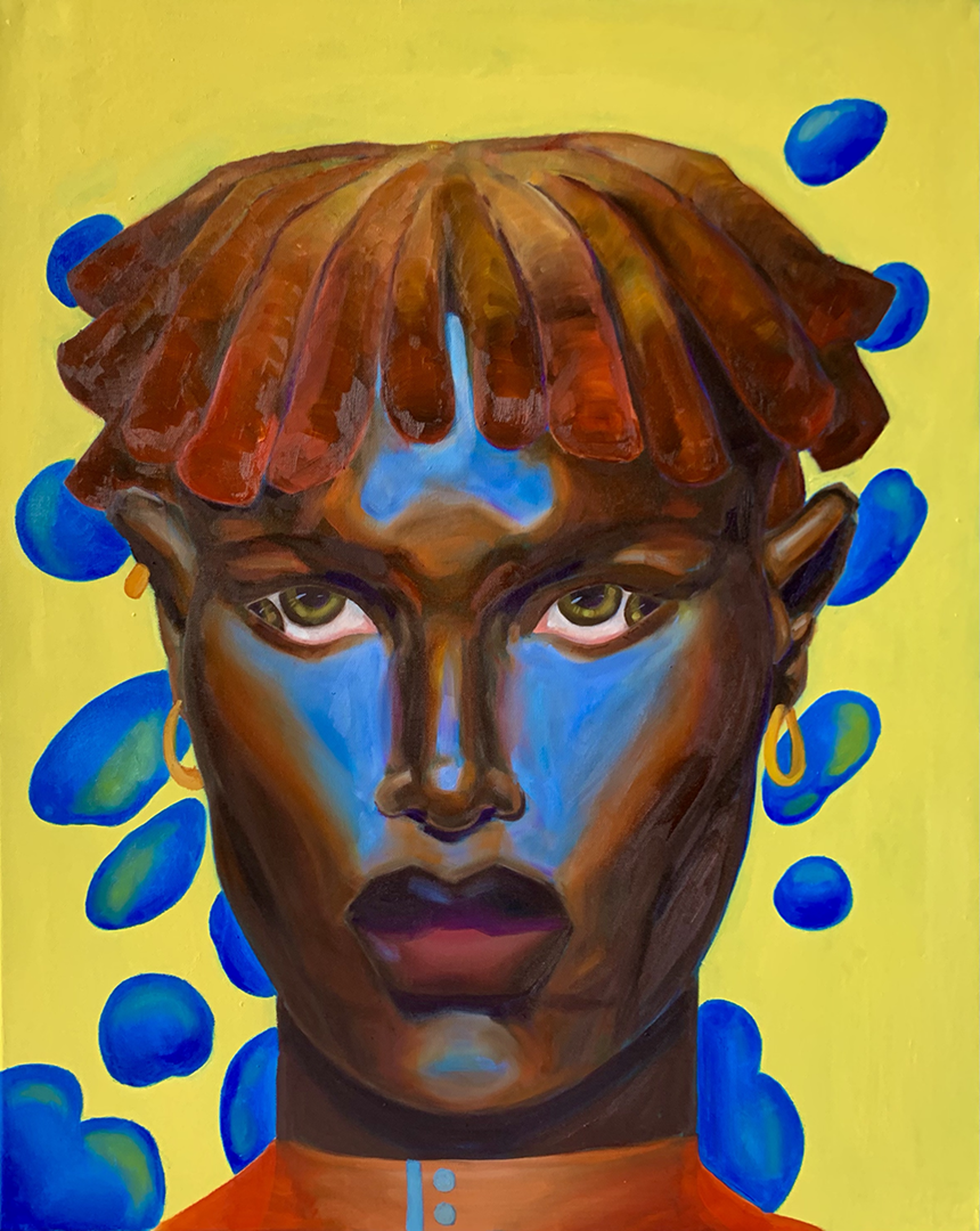 double vision by blacksneakers