Simply defined as the pursuit of pleasure and sensual self-indulgence, hedonism has not had a positive reading in our collective imagination. It conjures up images of excess and a heap of insatiable desire.
Despite this, many philosophers and theorists point to pleasure as not only a motivating factor for deciding how to live but one that can be positive on a societal level. Through nourishing an open and supportive community, Tshegofatso Senne wants to remind us that pleasure is good and that it plays a central role in our wellbeing. 
I caught up with the community of Hedone to learn more about the platform and to be reminded what pleasure looks, smells and feels like.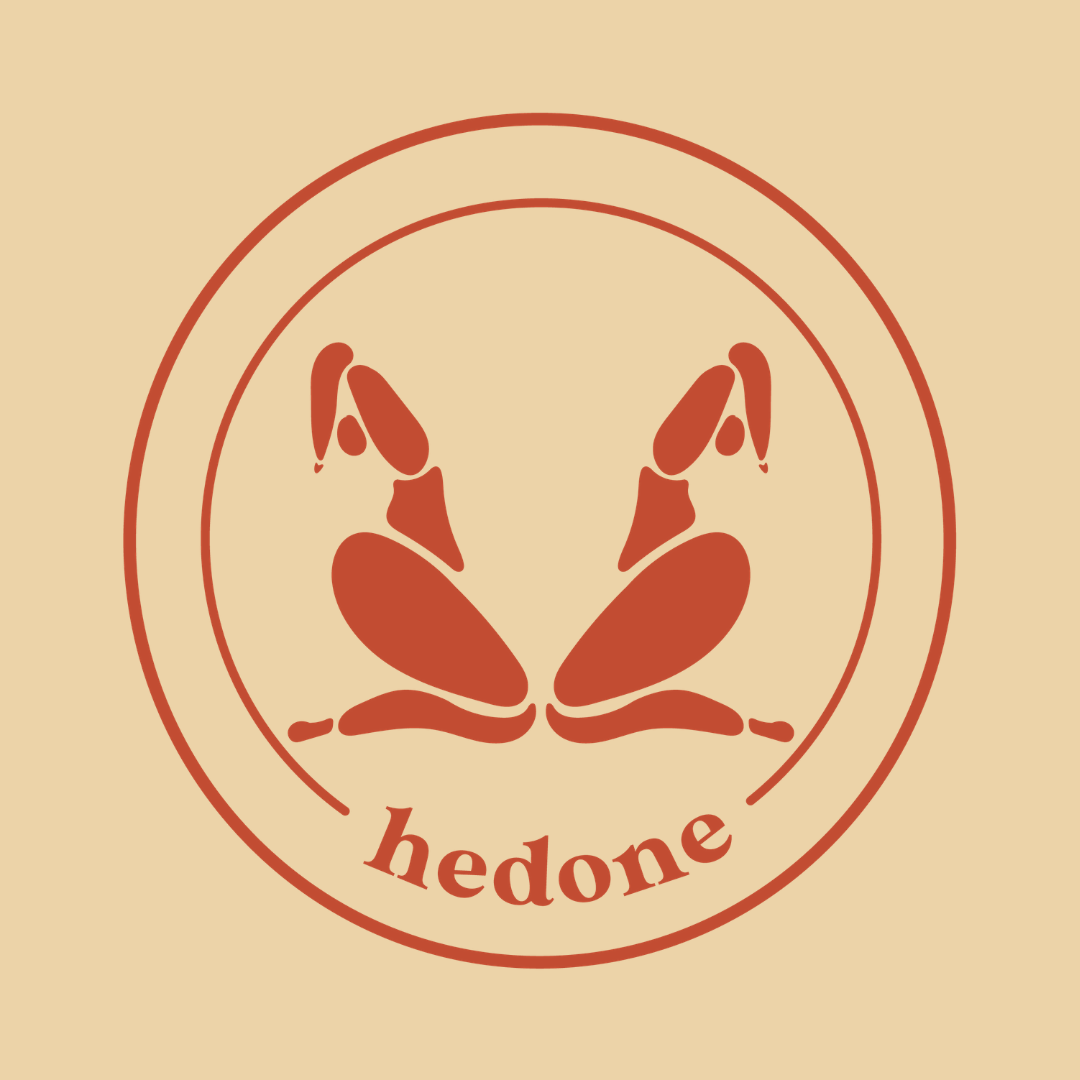 Designed by Rendani Nemakhavhani.
When I look at Hedone, I see sassy, funky, beautiful and sincere. Can you tell us a bit about Hedone and how you would describe the work that you do?
Tshegofatso: Hedone is an online community that is being intentionally built for us to land, access care, healing and a deeper understanding of our relationship to pleasure. What started out as step one of a master plan in designing a brand of locally produced sex toys, is now an expansive space; one that is embodying the principles of disability justice and pleasure activism. We begin by listening and building for the collective.
I'd describe the work we're doing as community-oriented, which makes it so much more joyful. We created a zine last year discussing the ways online gender-based violence impacts our experiences and expressions of pleasure. The work included articles about sex work, queerness, disability and BDSM. We had a creator who shot a mini-documentary and another who created AR filters that allow for anonymity when sending nudes. 
This year we started taking submissions and have had people submit reflections around their asexuality, how to have good sexual experiences and our dreams for the future. We're going where the community is calling to go, collaborating with small businesses and dreaming up our path as we go along.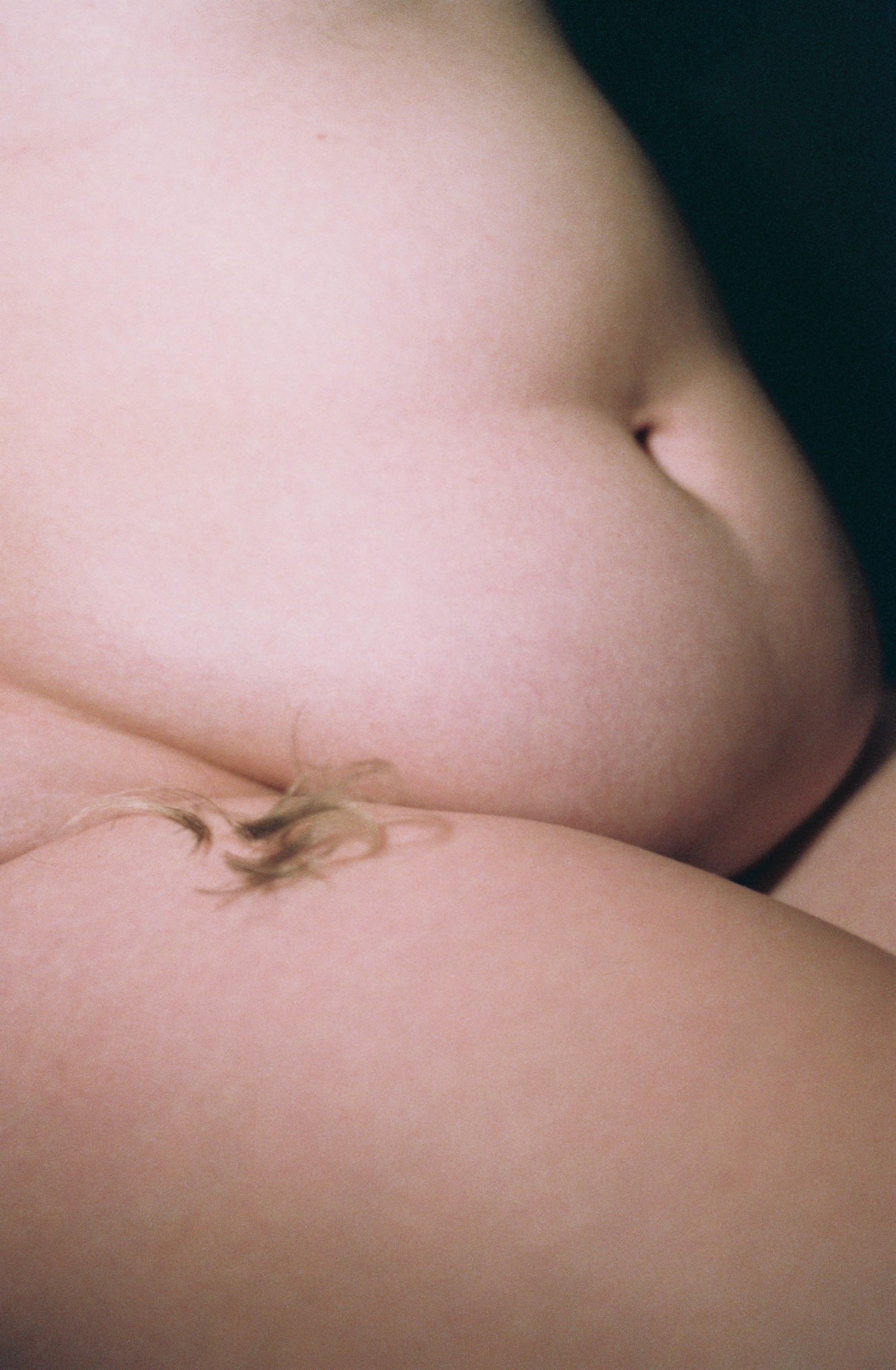 Photograph by Lauren Brits for Desire Lines.
Can you tell us a little bit about why you think pleasure matters? Well, maybe first of all, the question is what is pleasure, and then, why does it matter?
Casey: Pleasure is about life force. It is about feeling good without having to leave ourselves in the process. When we know what brings us pleasure, we can recognise that we deserve it. Which helps us recognise when things are not good for us. There is sometimes subtle but distinct displeasure or lack of pleasure.  
Tshegofatso: Our Lorde has said that erotic energy is a powerful force, that is the embodiment of pleasure to me. It's an internal YES that gives us reasons to continue living, reminding us that we're alive and connecting us to not only our bodies but to spiritual realms too. I'll always refer to Audre saying, "Our erotic knowledge empowers us. Becomes a lens through which we scrutinise all aspects of our existence, forcing us to evaluate those aspects honestly, in terms of their relative meaning within our lives."
Making our pleasure a daily priority, allows us to build and lead with love, when we pay attention to it — it grows. When we share that, we create communities that are conscious of where the bar needs to be, especially when harm is done — we know where to return to.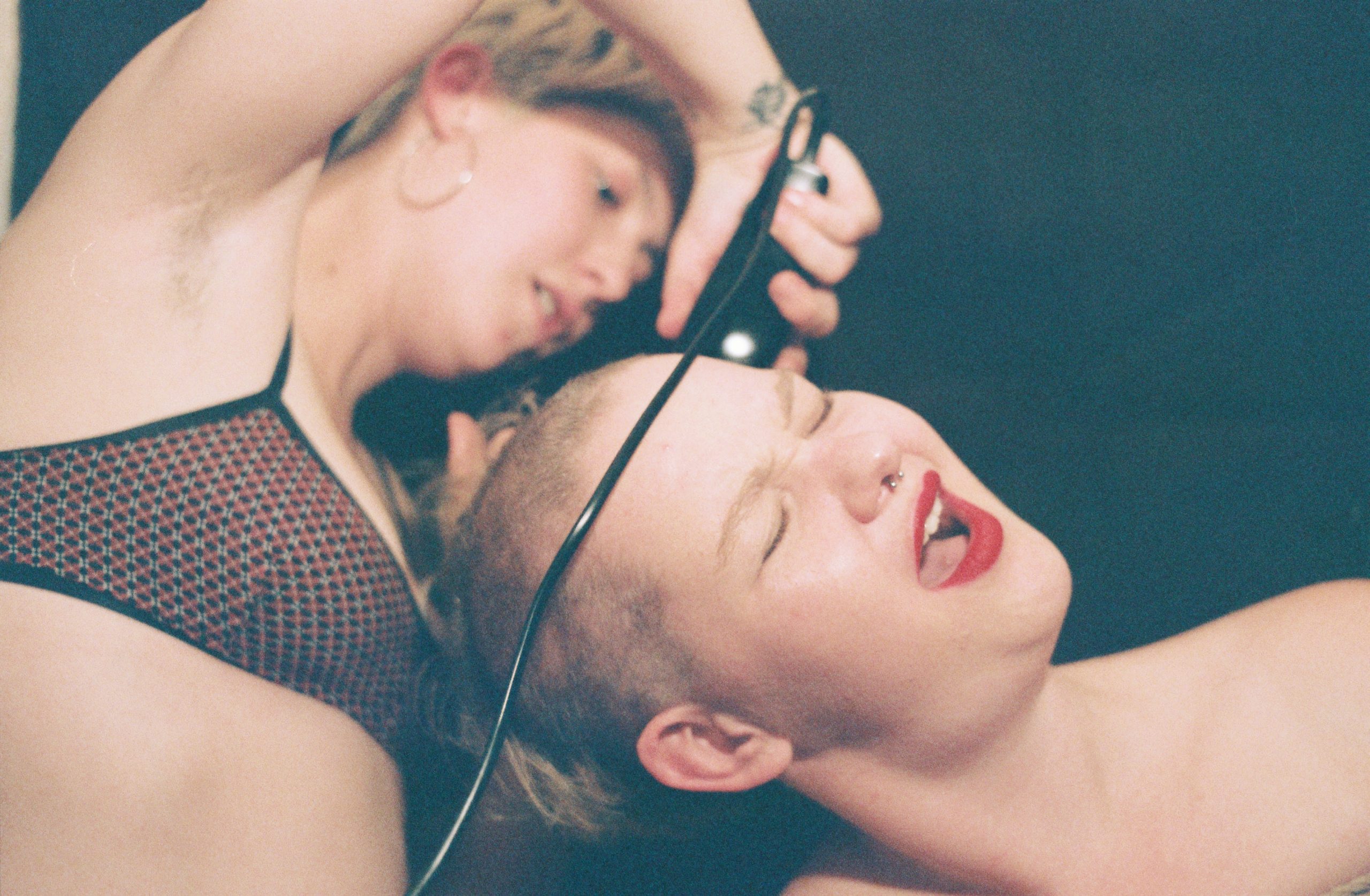 Photograph by Lauren Brits.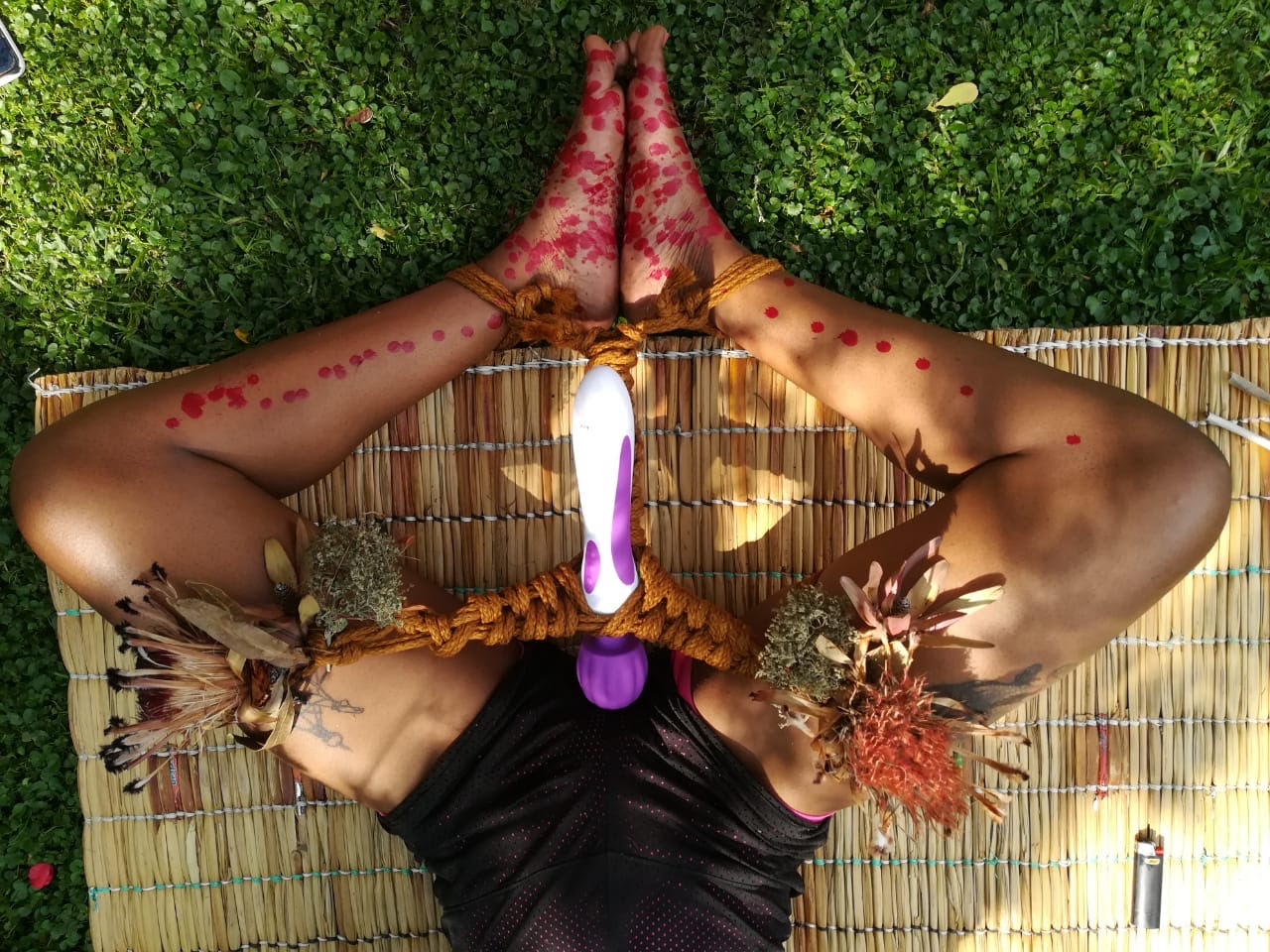 Pictured Chido Muparutsa.
The internet has the potential for bringing people together in really powerful ways, but it often has a dark side too.
How have you experienced a community on the internet in relation to the work you do? And how do you keep the trolls at bay?
Tshegofatso: I've definitely built Hedone deeply inspired by the communities that have been supporting those of us on the margins, organisations like The Fruit Basket, Black Sash, GALA and Sins Invalid, online spaces like @copsareflops and A Call for Equity; with brilliant people who are doing all they can to support their people and be a witness to each other's lives.
In terms of trolls, honestly, we haven't really experienced much of that? I'll consider it luck, tbh. 
Casey: The normalisation of humanness and authenticity (over the past 18 months) have brought along new ways of surviving and even thriving. We see different support spaces growing and we see that people really do care about strangers on the internet.  
I came across this quote by Adrienne Maree Brown on your Instagram page, "Feeling good is not frivolous. It is freedom."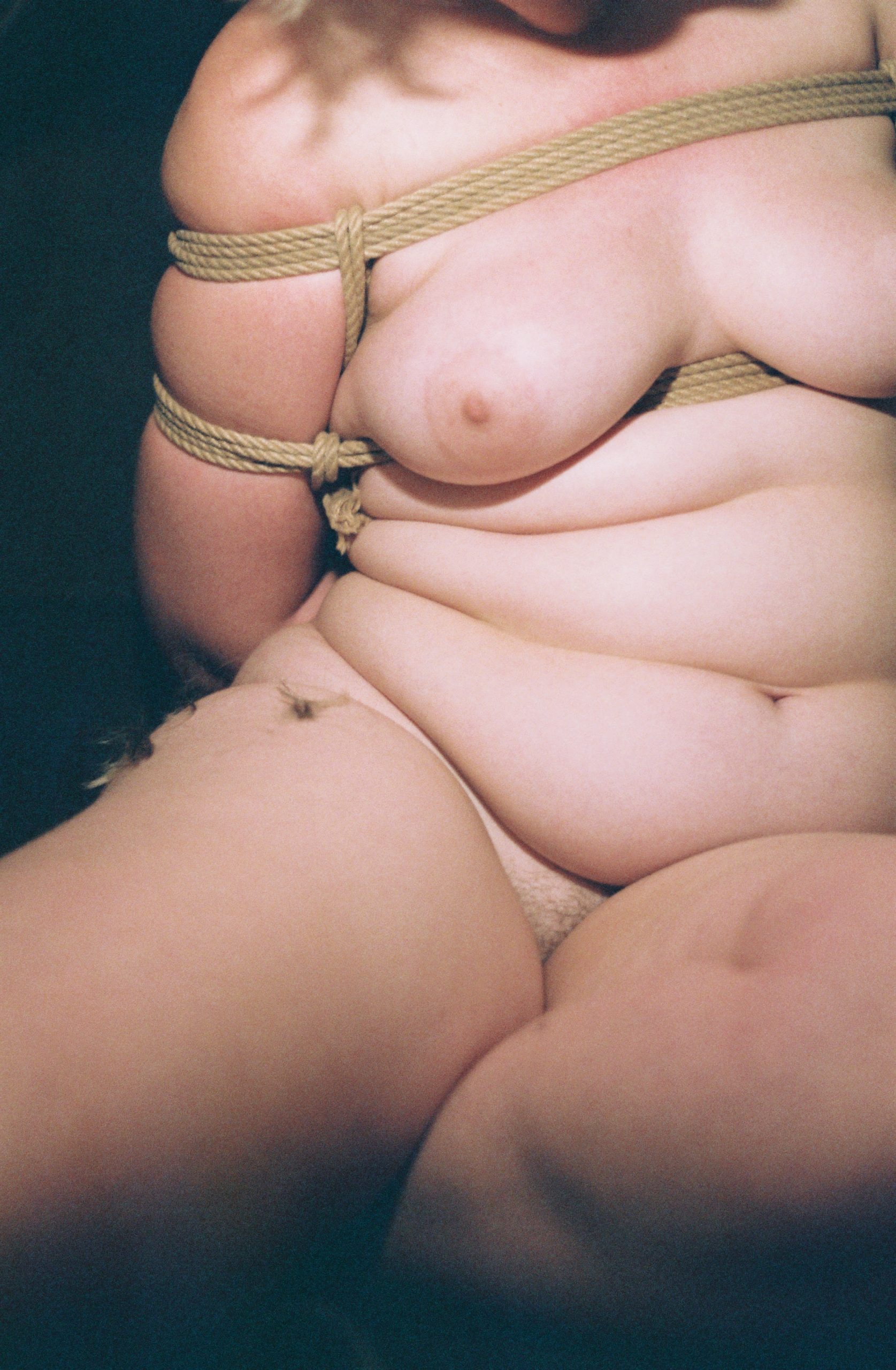 Photograph by Lauren Brits.
Can you tell me how the following might be giving you pleasure these days; books, music, art, food & drink, clothes and memes?
Tshegofatso:
book: Naledi Mashishi's Invisible Strings.
music: I've been listening to a lot of Jimmy Dludlu lately; missing my grandad.
art: Right now, my kink is watching people bind books. ASMR counts as art, right? Otherwise, Puleng Mongale's work is forever an inspiration and homecoming to myself and my guides.
food: Ohhh, a curry always slaps. But as I type this, I'm craving iphuthu nenkomazi.
beverage: I'm a slut for sparkling water.
clothing item: I'm loving boob tubes lately.
meme: I LOVE all the memes on @gendersauce lol. Classic Scorpio.
Goitse: Watching the series, Switched at Birth, gives me so much pleasure right now. As well as eating burgers, burgers will ALWAYS scream pleasure for me!
Some Hedone community members also answered the following: Drinking coke, rooibos with honey and lots of lemons, kombucha, green tea, being in an ecological memes group, listening to Ladipoe, anything by Lauryn Hill, reading Akwaeke Emezi's Dear Senthuran, Alice Walker's The Colour Purple and Yuval Noah Harari's Homo Deus, enjoying bondage art, wearing crop tops and dungarees.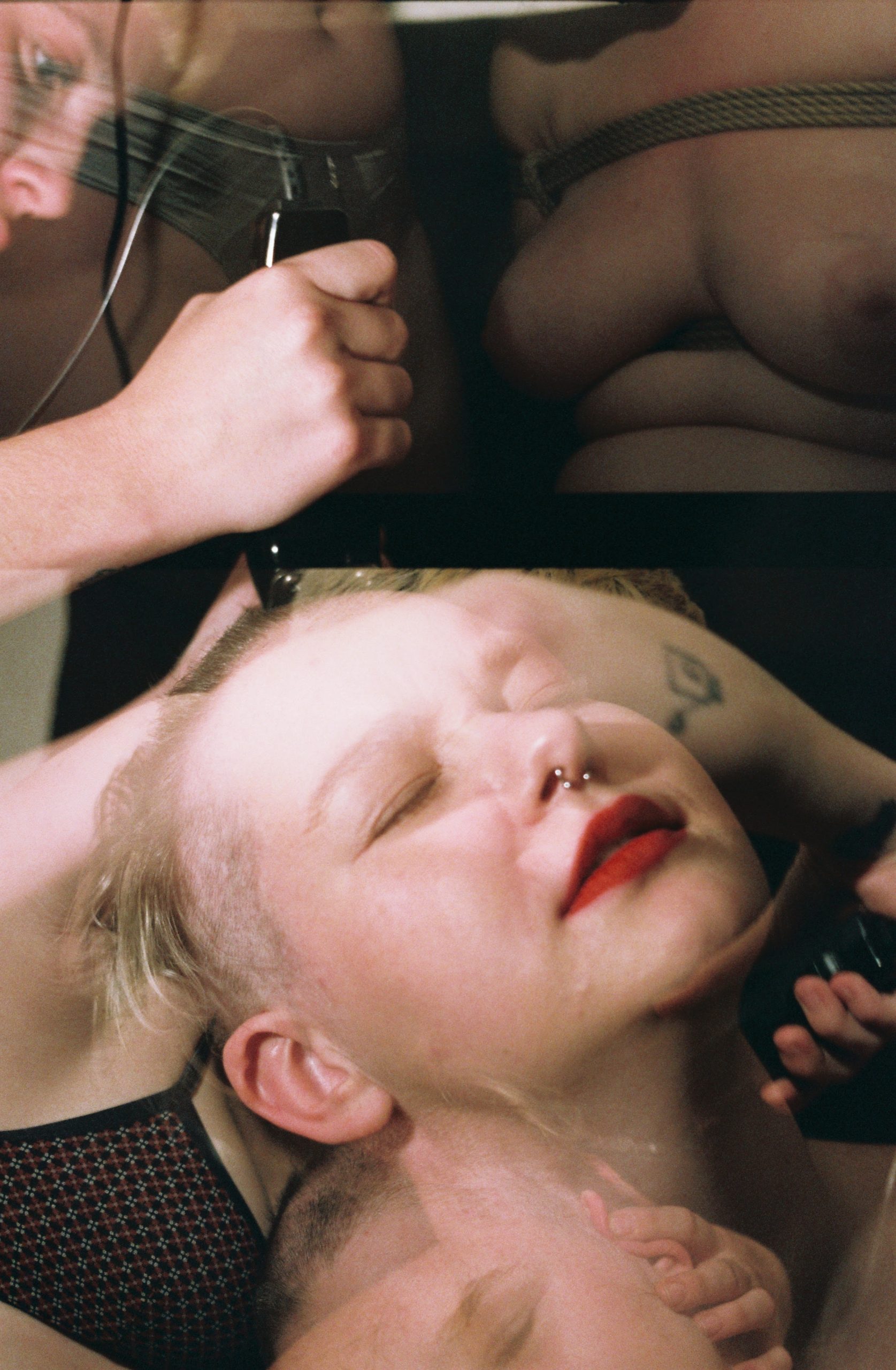 Photograph by Lauren Brits.
The platform has been live for close to a year now. How has it evolved from some of the original intentions; what has surprised you in terms of the direction that it is taking?
Tshegofatso: I feel like our original intentions are still at the heart of what we're doing, it only evolves as time goes on. I knew exactly what I didn't want Hedone to be — that was an internal knowledge that guided me to create something that I was craving for myself. I'm just honoured that others saw the vision and joined in on the building.
Honestly, what surprised me is how many people have been so willing to come along for this ride. Those who are submitting ideas that I wouldn't have thought of, pitching things like having a meme-sharing forum. Currently, I'm working on developing mutual aid and hosting workshops, co-learning groups and at some point, I'd like to organise a festival or camp all centred around pleasure. 
High-key, I'm just proud to have created a space where I can pay people fairly for what they create; things are deeply personal, explorative and energising. I get to constantly learn alongside the people I'm building this with! Everything else is a bonus.
What would you say the relationship is between pleasure and "NO"?
Goitse: "Chop life, make life no chop you." Sometimes in seeking pleasure, people engage in harmful activities like binge drinking and engaging in unsafe sexual experiences. For me sometimes saying no is me seeking pleasure.
FOMO can be self-destructive and it takes effort and listening to [the] self to figure out what actually is pleasurable and what you need at that moment. 
Casey: Being able to say no, allows us to say yes to what truly brings us pleasure. Without no being respected, yes is meaningless.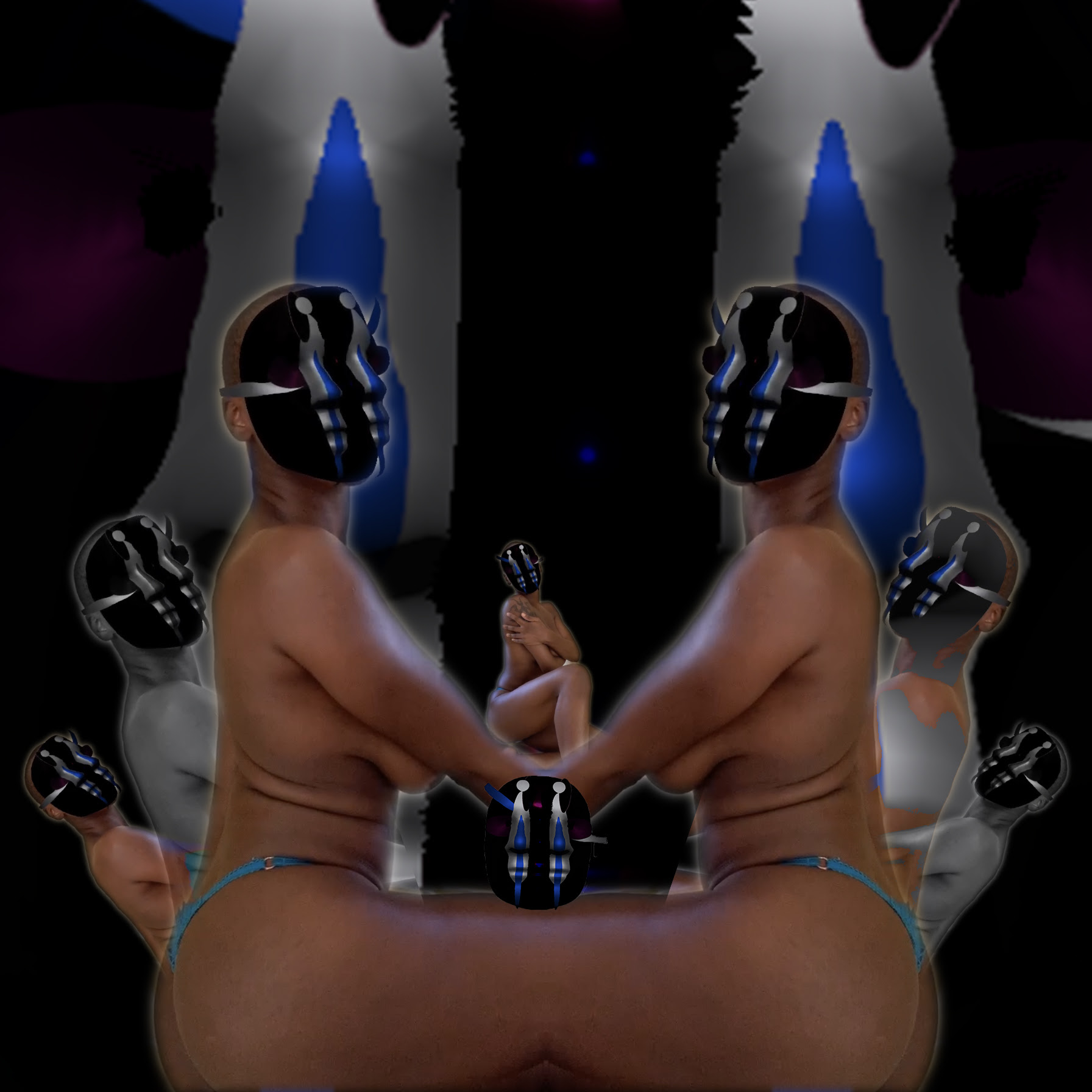 Artwork by Kyle Malanda
I think that a lot of us struggle with what I might call "healthy pleasure". Hence, we fall prey to unhealthy behaviours such as binge drinking, unsafe sex practices, binge eating etc. 
To those struggling with creating pleasurable lives, what are some things to keep in mind in that journey to receiving and giving pleasure?
Tshegofatso: It's all a journey, baby! What was pleasurable to me ten years ago won't be what pleases me now. It's about sitting with that awareness, making sure that you're giving yourself the space to get the things you enjoy, without outside influence, and being able to do the 'hard' work that comes with sharing any form of pleasure with another person, whether sexual or not. 
What is easy is sustainable, so as long as you have a couple of things that you can access easily, with little effort and no money, keep those at your centre! Some of mine include slowly steeping a pot of tea, masturbating, reading a book while sitting in the sunlight, exfoliating and moisturising myself in front of a mirror, walking barefoot on grass, writing rage letters, slowly smoking a joint or taking a nap.
Casey: Pleasure is a pathway to life. Being present makes it even more so. We all deserve pleasure and presence, but maybe life and trauma made you think otherwise. Start with something small and more accessible to you. For me, it was allowing myself ice cream when I wanted it. Without the judgment that it wasn't good for me, or I needed to earn it. I'm alive, that is earning/deserving enough.