In a Good Morning Vogue segment, titled At Home With Kim Kardashian – The End of An Era, Vogue contributing editor Jonathan van Meter refers to Kim Kardashian as "one of the authors of social media". This is virtually undeniable, Kim Kardashian and her sisters have a combined following of over 700 million and that's on Instagram alone. Just looking at the backlash against Khloe Kardashian's unedited photo scandal – wherein she and iconic momager Kris Jenner set to remove a "unflattering" photo of Khloe from the internet – is a testament to how the Kardashian-Jenner clan has shaped social media. The Kardashian-Jenners' are the blueprint for 'Instagram Face' and one of the first examples of mixed/black-fishing (adopting tans, cosmetic treatments and adopting hairstyles and styles of dress that are clearly from African-American women but make them look racially ambiguous and, most of all, fashionable). However, it's interesting to see the Kardashians being credited as authors of social media when social media has played a major role in cannibalising their first claim to fame, their now 20 season long and 14 year old reality TV show Keeping Up With the Kardashians (KUWTK). When the show first premiered in 2007, the family were likened to a real life Brady Bunch. They were a sitcom brought to life; they got into wacky escapades, went through the kinds of things normal people didn't but it was always grounded by their love for another.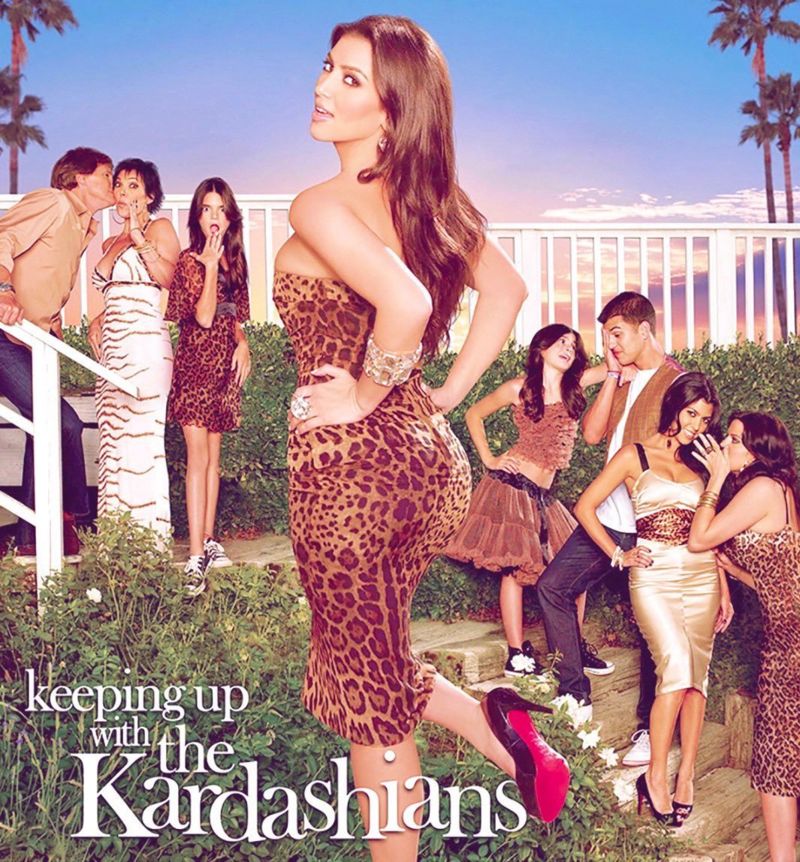 The show was such a hit that it inspired nine spin-offs, the most popular being Kourtney and Kim Take Miami and Khloe and Lamar, the most eerie being Life of Kylie. Not to mention the short lived talks shows Kris and Kocktails with Khloe. For over a decade we have watched the family deal with relationships and death. We saw Khloe go to jail, Kim beat Khloe with a Louis Vuitton bag, Kourtney and Scott's toxic love story, Kourtney's waterbirth and perhaps what really pulled the curtain back on the supposed authenticity of America's first family of reality TV; Kim's 72 day marriage to Kris Humphries. Up until this point, it's fair to assume that most viewers believed that reality TV was reality TV. Considering how many embarrassing, intimate and incendiary moments the family broadcast, complete with shaky handheld cameras or closing doors on camera man, why would anyone have thought otherwise? Following another of their big two-part specials, "Kim's Fairytale Wedding: A Kardashian Event" and a rocky relationship, Humphries and Kim began their divorce proceedings in 2013. This was joined by a fraud case laid by Humphries against Kim where it was revealed that Humphries' proposal scene had to be reshot, Kim used a 'tear stick' to cry on the show, and certain scenes were filmed after their divorce to be edited to appear to have taken place before in order to change the show's framing of Humphries. From then on, there were several continuity errors that surfaced. The most egregious one is that Khloe's arrest, which did happen months before the show was even greenlit, was restaged for the show and scripted to have happened on the anniversary of her father's death. The Cut's Mariah Smith has made a career of documenting many other continuity errors and many of these re-staged, reshot and manipulated scenes have been outed thanks to the family's social media presence. The family is continually documenting themselves outside of their reality shows and it's become easy to match dates to locations and realise how much fiction we've been presented with.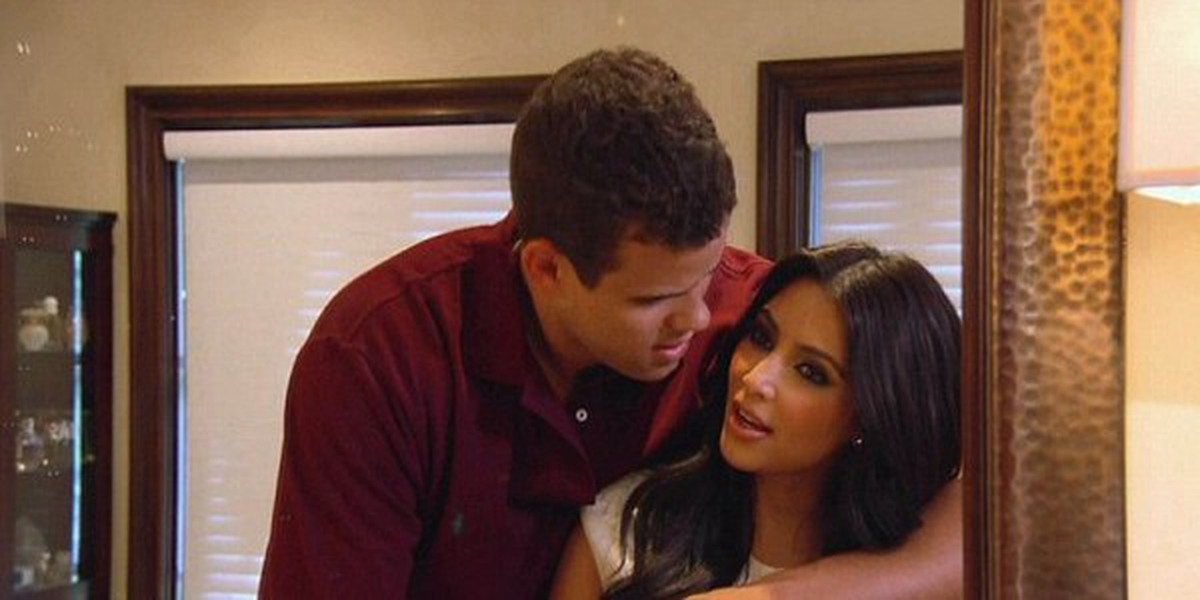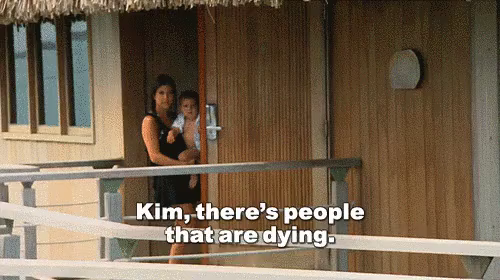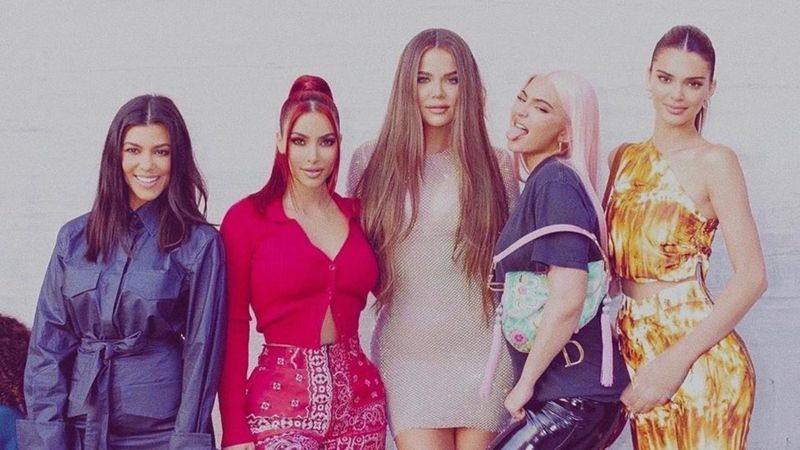 Their increasing presence on social media, where they freely shared moments of their lives with us also began to make the show redundant. If a scandal broke out in the news, we didn't have to wait a year for the next season of KUWTK to air to find out all the drama because they would just get on Snapchat or Twitter to explain the events. Which would also make watching it happen in the controlled, airbrushed TV show tedious. Online they're accessible in real time and clearly, looking at Khloe's recent situation, without controlled editing and staging. Now when you watch the show, you can see a growing sense of fatigue from their years of overexposure. The family used to broadcast everything, from live birth to therapy sessions, and now they openly speak of the camera's presence. Previously when Kim and her sisters spoke about work, they would be referring to their many business, appearances and photoshoots but now they're actively showing us that the scenes they play out on screen are in fact their job. The confessionals are no longer talking heads but them sitting in front of a backdrop after getting an hour of hair and make-up, showing that the shows filming is meticulously scheduled. It's taken 14 years but they've actually brought reality to reality television and one has to wonder if this could trickle down to so-called real life on social media? In the same way we've grown to realise that KUWTK is theatre, we also know how much editing, processing and control goes into their perfected Instagram personas. Is it possible that one day they'll bring unmanufactured authenticity to social media? Perhaps, but just like the TV show, we'll have to wait for it to stop being profitable before we can really see who these women are.