On the heels of Tsotsi's Oscar win for Best International Feature Film in 2006, came another crime film from South Africa. Jerusalema: Gangster's Paradise (2008), directed by Ralph Ziman was supposed to live up to the critical acclaim that Tsotsi did. However, where Tsotsi is about redemption and the breakaway from criminality in pursuit of love and justice, Jerusalema sinks its teeth into the underbelly of South African crime and drug usage with no redeeming factor for any of the bad guys. Instead of conveying themes of hope, the film displays everything wrong with the South African Justice system. 
Jerusalema: Gangster's Paradise begins by bringing us into the searing landscape of Joburg's Hilbrow, as a SWAT team slowly descend a helicopter and police race on the ground armed with bulletproof vests and AK47s. Our main character is established as he lies bleeding and sweating in a bed, leaving the audience to wonder who he is and why a whole police station of cops is after one man. "Lucky Kunene, you're under arrest for murder. Take him away," cites Inspector Blakkie (Robert Hobbs). Unbeknownst to the audience and the officers doing their best to bring this crime boss to justice, in South Africa, the criminals almost always get away with it.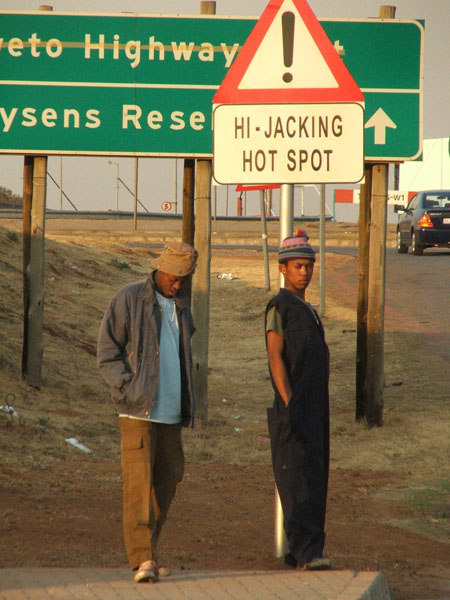 Lucky Kunene (Rapulana Seiphemo) begins to tell the tale of his life, beginning as a matriculant in 1994. "The New South Africa. A new dawn. A new day… and I had dreams," a sentiment that many South Africans shared as Mandela became the president of a newly democratic South Africa. As the film progresses it is made clear that Lucky has to face the road that a lot of the youth in South Africa have to, a life of poverty or providing for his loved ones through crime. While this film was made almost two decades ago, every aspect of the crime drama still rings eerily familiar in today's South Africa. 
Young Lucky Kunene and his best friend Zakes are taken under the wing of ex-guerrilla fighter Nazareth (Jeffrey Zekele) after Kunene learns that he cannot afford to go to university despite his acceptance. Through Nazareth's guidance, they learn the art of car-highjacking or as Nazareth calls it "affirmative repossession." 
Captured through a montage, the audience begins to see how Lucky and his family go from barely having a meal to finally being able to enjoy rice, meat, and toys, thanks to the newly minted Rands coming in from stolen vehicles. While these scenes can lure the audience to believe that car-jacking is a necessary evil to put food on the table, they also hold up a mirror to the hundreds of carjackings that still happen in South Africa today, where an average of 63 vehicles are stolen a day. 

As Lucky and his sidekick delve deeper into a life of crime and reap its benefits, one cannot help but be horrified at how easy it is to slip into criminality in South Africa. Just watching the two young boys master bumping into cars and highjacking the drivers, brought chills to my spine, and further reinforced the notion of never getting out of the car on an empty street. 
As the film goes on, the criminal underworld of Hilbrow is put on show -everything from illegal immigrants, fraud, senseless murder, and drug trade. As the issues still prevalent in today's South Africa become clearer in the film, it starts to take on a more realistic feel as one begins to wonder how many Lucky Kunenues there are wandering around the country, plunging South Africa deeper into crime. 
In a full circle moment, as Jerusalema: Gangster's Paradise comes to an end, the audience finally learns why so many cops were necessary to capture Lucky Kunene. The 2008 film is a stark reminder that whatever pain and crime were captured, South Africa's reality is much worse. As the film draws to its climactic end, and Kunene wears a bright orange jail suit, it seems audiences will get the justice they are so robbed of in reality. However, in the true fashion of a plot twist, Kunene manages to escape prison, a triggering reminder of the recent Thabo Bester prison escape and the many other criminals who have defeated the ends of justice.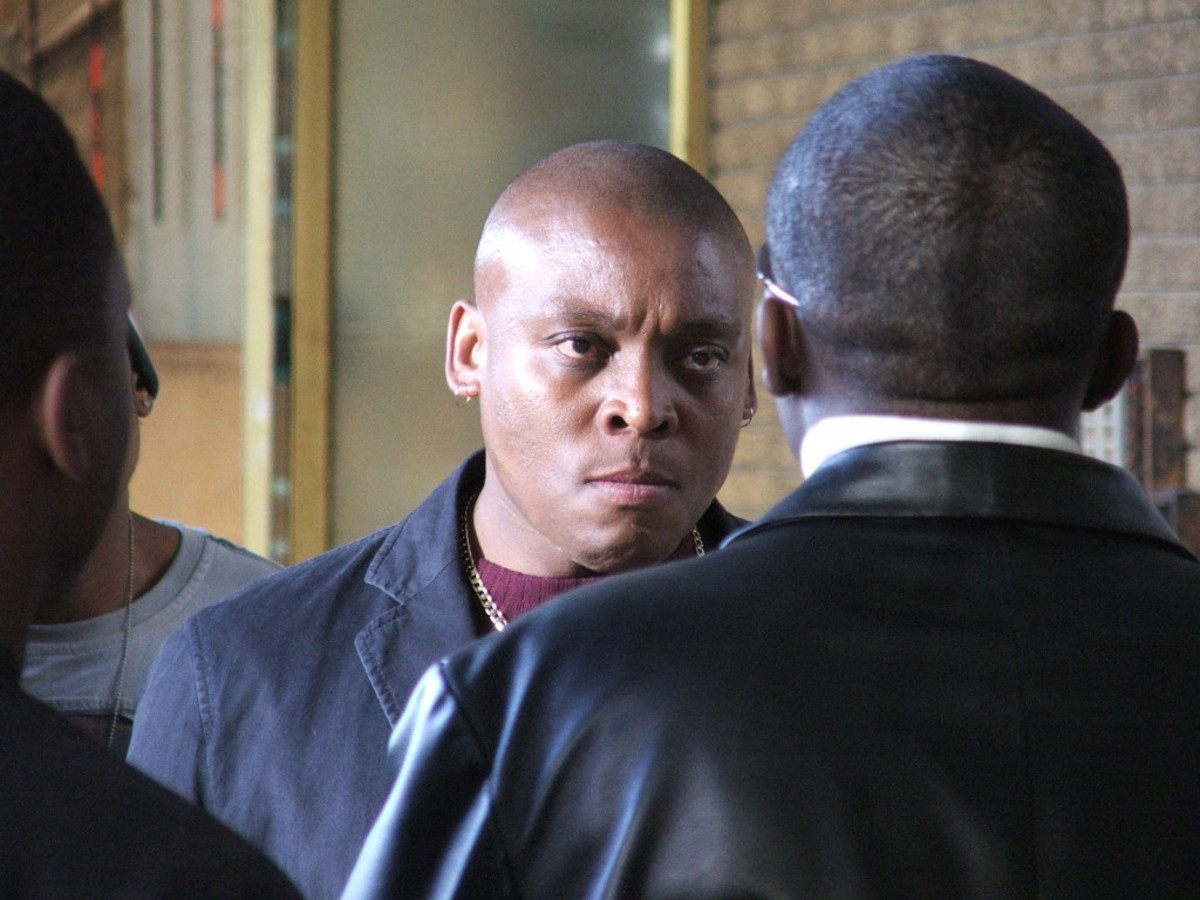 Jerusalema: Gangster's Paradise does not hide from the realities of South Africa. That is perhaps why it is such an excellent piece of cinema: the film is a coherent and self-contained universe of a criminal's life, which unfortunately paints a bigger picture of the South African criminal landscape. While the film did not reach the same heights as its predecessor Tsotsi, it is still one of the best South African action films ever made. But much of the affection we have towards the film's mise-en-scène comes from our ability to see that what has been depicted, is strikingly similar to what we have to survive every day. However, you may watch Jerusalema: Gangster's Paradise, the film is a South African classic that just, unfortunately, bypasses the fantasy that is usually woven into narrative filmmaking, and instead hits too close to home.