Fashion is fickle. In a contemporary context, the industry has been boiled down to consumerism on an unprecedented scale with every new trend permeating through seemingly every aspect of the market with hype often galvanising a brand or product over actual design. Think of the media frenzy around the Balenciaga Triple S sneaker and how every brand from High Fashion to Highstreet subsequently jumped on the trend. Or think of the immense popularity achieved by Kanye West's Yeezy seasons even though that shit is simply printed on Gildan blanks. My point is we as consumers of fashion for the most part seemingly don't care about the process behind the product with flexing on Instagram coming across as more important than consciously thinking about the brands we consume.
Autodidacts & Associates' recent archive of Cape Town based brand Leaf Apparel looks to change this outlook and make the consumer take note of just what goes into creating a collection. Photographer Keenan Oliver got invited to creative director and owner of the brand, Salik Harris' studio. After Salik had shown Keenan some of the archival articles of clothing he had made over the years, Keenan with his absolute need to document all that's around him felt that it was important for others to see just how much work goes into it even before the final product is shown.
Keenan explains that his decision to collaborate with Salik was, "More than wanting to showcase the clothing, we wanted to approach this as something that requires documentation. The fundamental reason we document things, moments & people is to give it/them life beyond the time it's captured. When you archive/document your own work & life it gives you power over your story. This is one of the ways we can truly own our narratives because if you relinquish this power, people can essentially reconstruct your history & change the way you relate to & understand yourself. This is how sentiments like 'coloured people have no culture' can exist when in fact we have a rich history & culture. What we're really showcasing here is us creating, in the project I state that the process of making can be more fulfilling and significant than what we make and this is what I wanted to capture."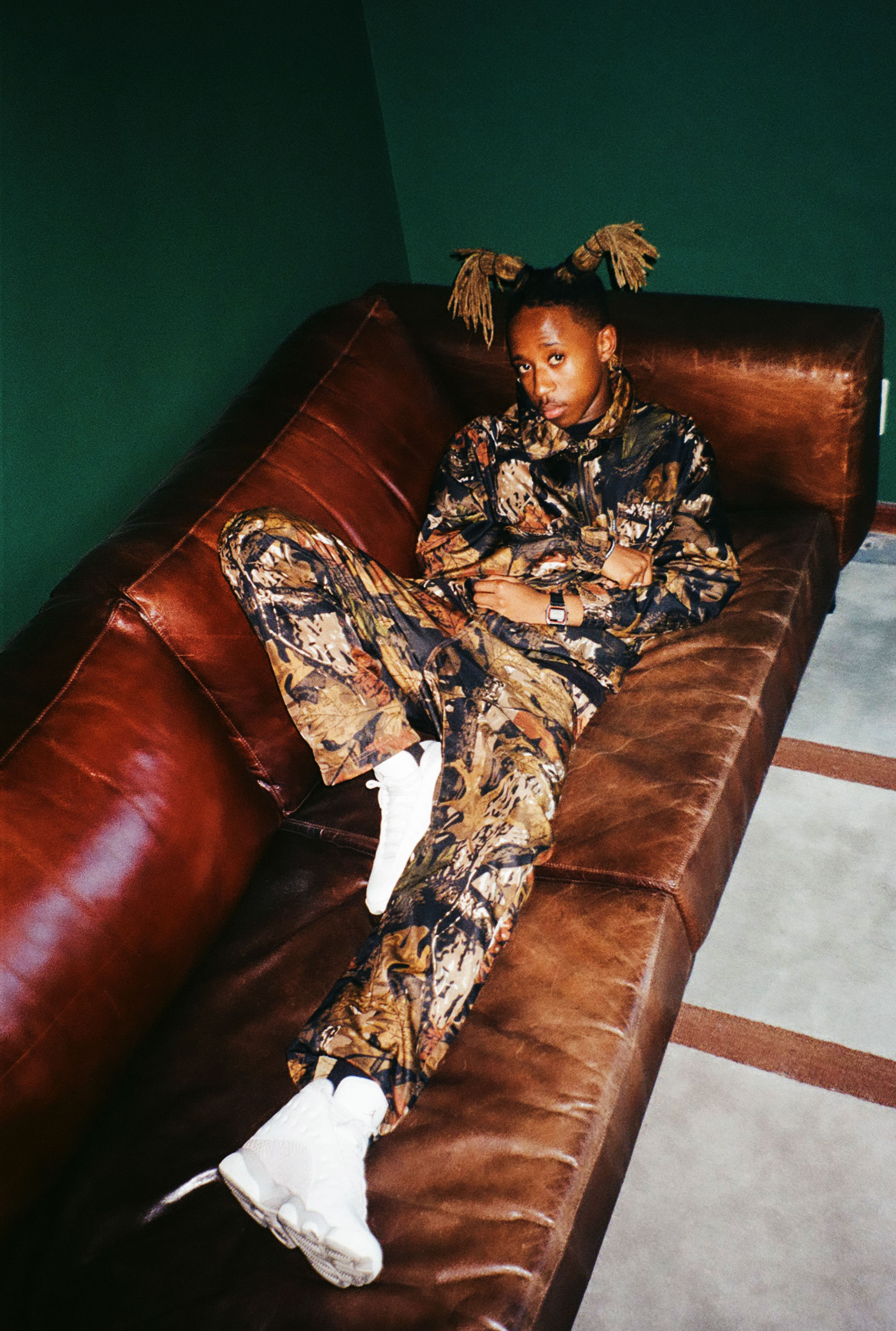 More than just showcasing some archival pieces the collaboration shines a light on a local streetwear brand, which was established in 2011, surviving in a cutthroat and underfunded industry, especially in the South African context. As of last year, even innovative South African streetwear superpowers YÔNGN LAYZEE unexpectedly shut up shop with the South African streetwear scene looking at more international labels. Now local streetwear brands have to not only compete locally but against streetwear hard hitters like Supreme.
Although this may be the case, Keenan is still pretty optimistic about the South African scene and especially the work being done by Salik and his team. "It's not very often that clothing produced here is of an international standard with regards to materials used and garment construction which is probably why the brand was invited to have a pop-up store at the Sole DXB event in Dubai at the end of last year. Hype doesn't always convert into sales, it's easier to like/share something on the internet than it is to take money out of your pocket."
This emphasis on process to produce the perfect product is exactly what we all should reflect on next time we walk into Zara or H&M to buy those blatant Highstreet rip-offs. Frankly, the question should be are you willing to undermine the creative process of a designer or artist for nothing more than a bit of hype?
Credits:
Photography: Keenan Oliver
Art Direction: Mzonke Maloney
Model: Lukhanyo Ndongeni
Clothing: Leaf Apparel
Full project available here