Pronounced 'conscious' — cnscs_ is a passion project and platform initiated by Masego Morgan and Stella Hartentyo in Cape Town, South Africa. Having started out as internet friends in 2019, through a mutual love of fashion, thrifting and sustainability — Masego and Stella, I believe, have become pioneers in the fashion space for inclusivity; creating a delightful viewpoint from which to explore what it means to love the planet, its people and each other.
The art of not knowing is something we should all be striving for, particularly in a world so bound by absolute perceptions around how to think, how to feel and how to be. In our conversation together for this interview, the earnest manner in which Masego and Stella delve into the heart of their vision was underpinned by a sense — subtle and outright — that they are not sure where cnscs_ is going, and in expressing this, I found it incredibly poignant to meet clarity of presence in their approach to this beautiful project. Cnscs_ was born, foremost, out of a desire for connection, and as Masego states; "We were learning so much together and individually about sustainable lifestyles and its intersection with fashion, and we realised we wished we had a local platform to turn to for insight when we had started — so cnscs_ grew out of us wanting to create a space, a community, for other people on the journey of their own values around the planet and people." Perhaps, Community is the nexus upon which any sustaining approach to sustainability rests — it is one of the most potent salves for the capitalistic entrenched individualism that society demands of us, and it is through this sharing of knowledge that online spaces can counteract so much of the illusion surrounding what it means to embody social and environmentally driven ethics on the planet.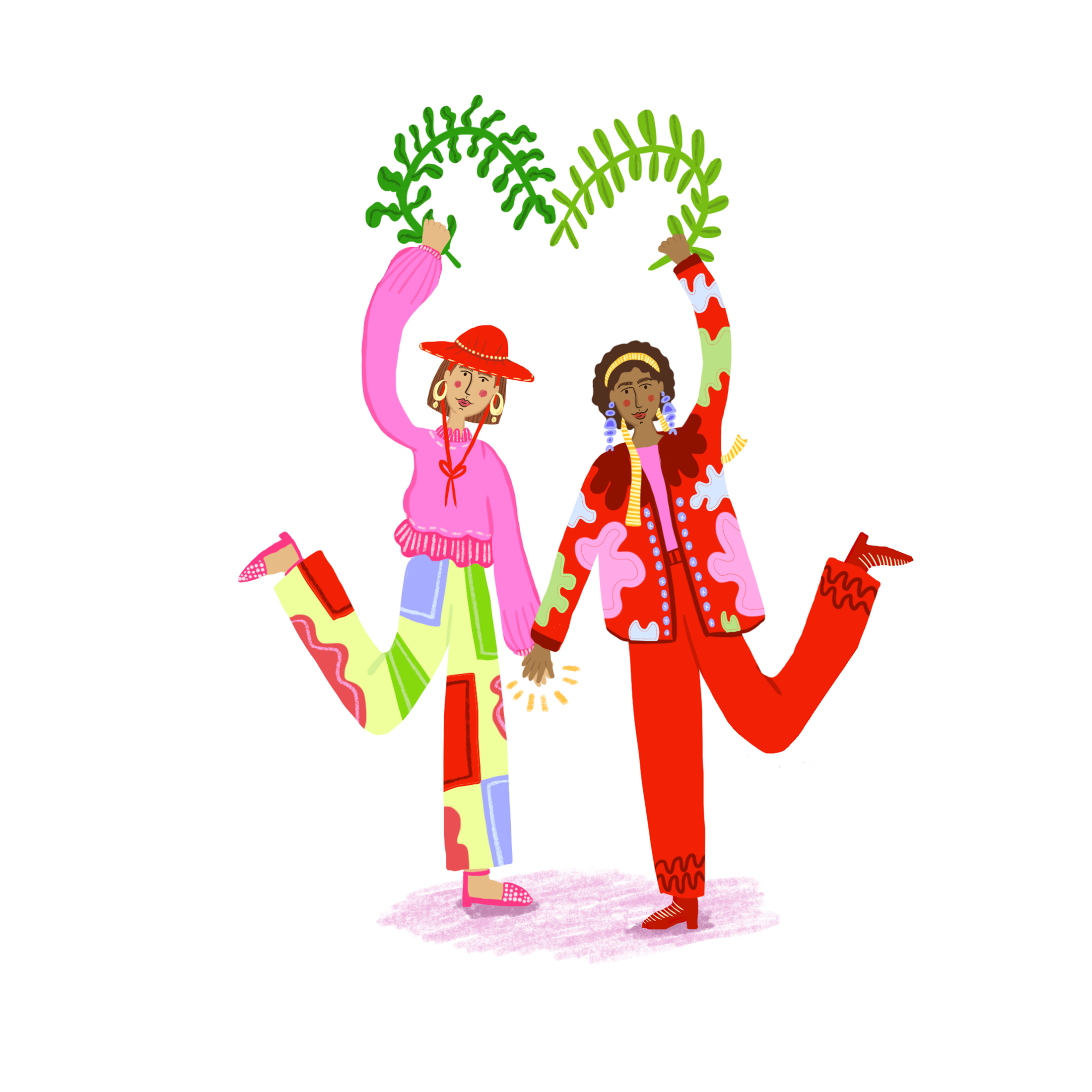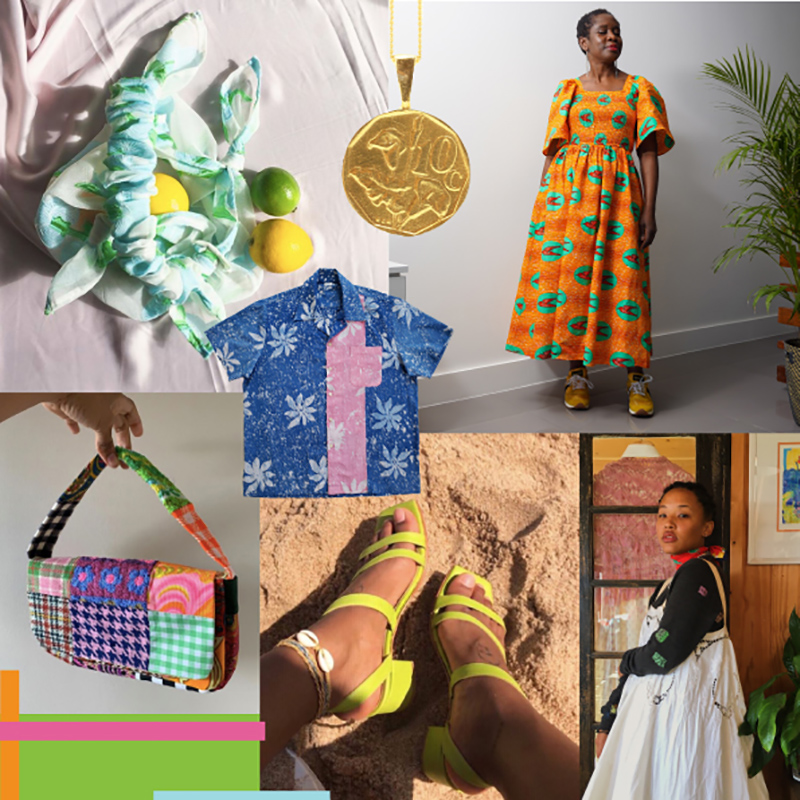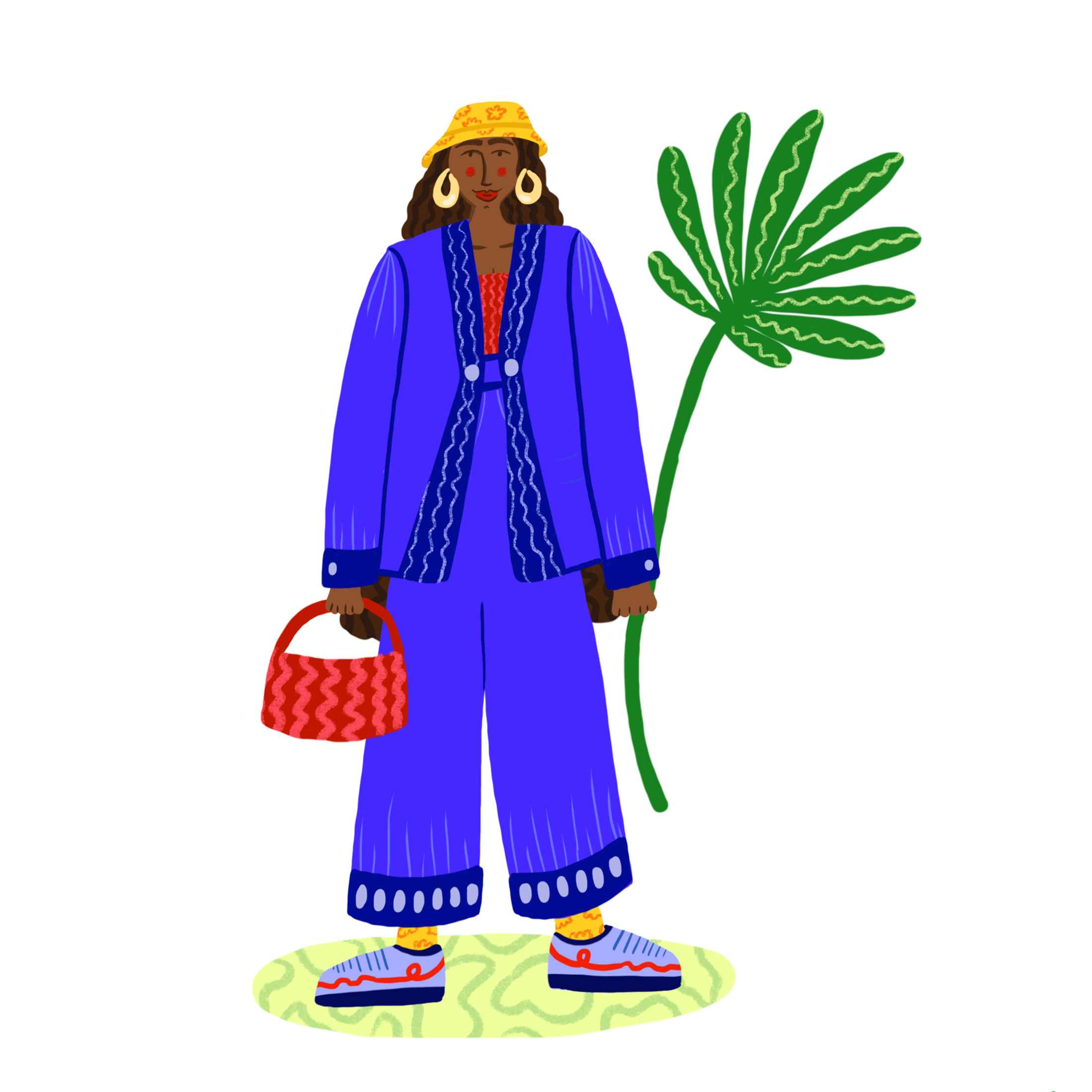 Cnscs_ feels like, and is, a safe space online, showcasing Stella's vivid illustrations and both of their conversations with various voices in South Africa around sustainability. The information on thrifting is thought-provoking and motivating, and the imprint of both Masego and Stella's unique essence is laden throughout the blog; reflecting their Instagram presence as two forces both in friendship and fashion. "We originally envisioned hosting real-life events like clothing swaps and panel discussions but then the pandemic hit, so we needed to adapt and remain online. But working at Duck Duck Goose together with Daniel Sher of Good Good Good — we have met people who know us from cnscs_! That has been really lovely, to realise that we do have reach, even if things haven't happened according to plan", Stella muses. I remain ever curious, and a fan, of their work together. There is something innately inspiring about two beings coming together through their connection for each other, and then pouring that energy out into the world for it to be shared. With the saturation of sustainability, its white-washing and appropriation by corporate interest — and all the shades of distortion that come with that — having a local, femme led space nurturing the kindle of this movement is incredible. Watch this space!