Annually, SAFW (South African Fashion Week) sets out to give South Africa's emerging menswear designers who posses a promising talent, the opportunity and platform to break into the South African Fashion Industry through its SAFW Scouting Menswear Competition. Amongst those chosen as this year's finalists is young menswear designer Thabo Kopele; who is well on his way to building his reputation and cementing his name in the industry as a designer with a strong minimal aesthetic. Born and raised in the Vaal — a small town located southwest of Johannesburg — Thabo sees fashion as a great and tangible medium of expression and storytelling; one that will continue to tell his woven stories to generations to come.
"I tell personal narratives through fashion as a way of keeping the story tangible, therefore, making a lasting impact on not only the industry or pop culture- but on the world in general for future generations to reference from."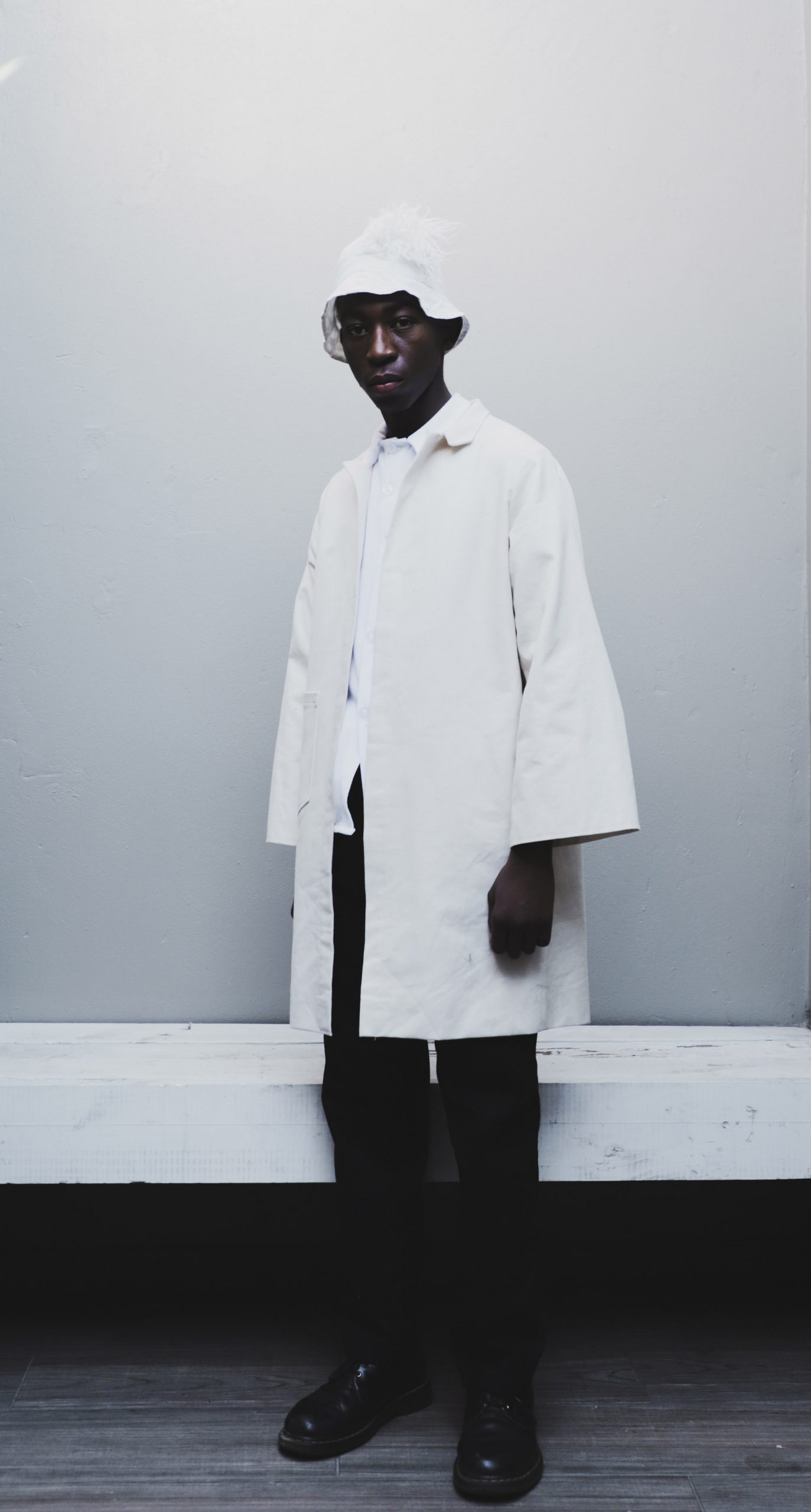 2018 marked the beginning of Thabo's brand, which the young designer named after himself. Prior to his selection as a finalist at the SAFW Scouting Menswear competition, he had released two collections under the label Thabo Kopele; the first being his Pre-Fall range which was inspired by contemplations on cleanliness (where both outward appearance and those morals and values within are concerned) as well as stylish and contemporary minimalism, this collection was followed by In a Moment of Style, in which he unpacks and explores the boundaries and tenants of style – in both its  broad  and narrow definitions.
"Thabo Kopele was and still is heavily inspired by architecture and contemporary minimalism. I had started the brand in 2018 with a Pre- Fall range which is probably one of my favourite bodies of work. Along with reshaping how the South African market views local fashion labels through educating clients on minimal styles, my main aim is to contribute to the enthusiasm of preserving history in fashion while celebrating all that is contemporary in a minimal manner. Making statements and at times having a keen commentary on current events with elegance and class."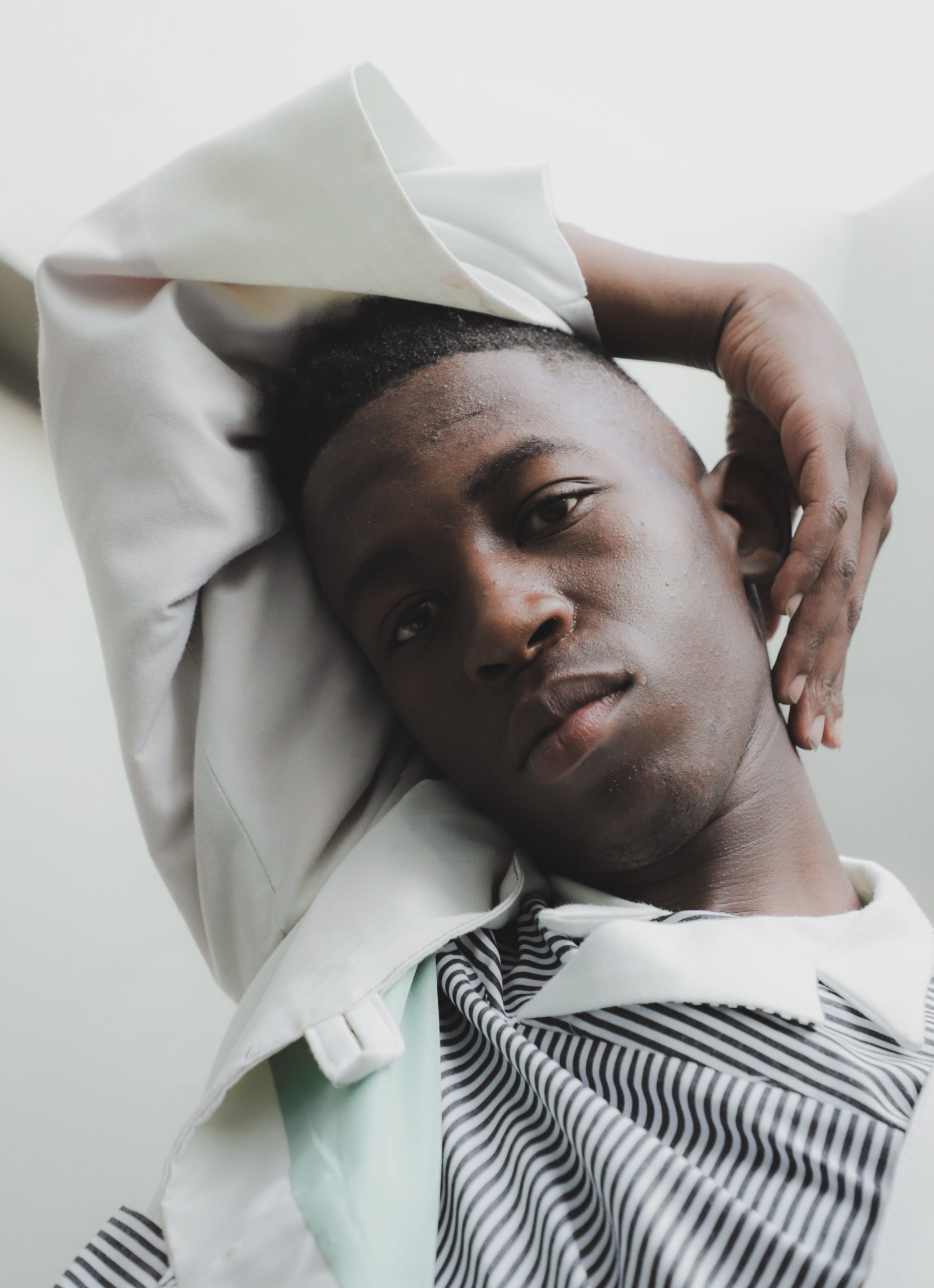 For Thabo, entering the competition was something that he had always wanted to do since he started studying at fashion design school; LISOF. From trusting his gut with his chosen methods of garment construction to first hearing the news of his selection from people who had seen the online announcement before him, Thabo describes his journey as a finalist as quite eventful but one that he has been enjoying thus far. For the competition, he will be creating a collection inspired by the memories and values gathered in his time at Milton Primary School.
"When I entered I had featured some sketches and methods of garment construction that I had always wanted to make and it felt really good to have gotten the nod from the judges of the competition because it showed me that I should trust my gut more often when developing a collection."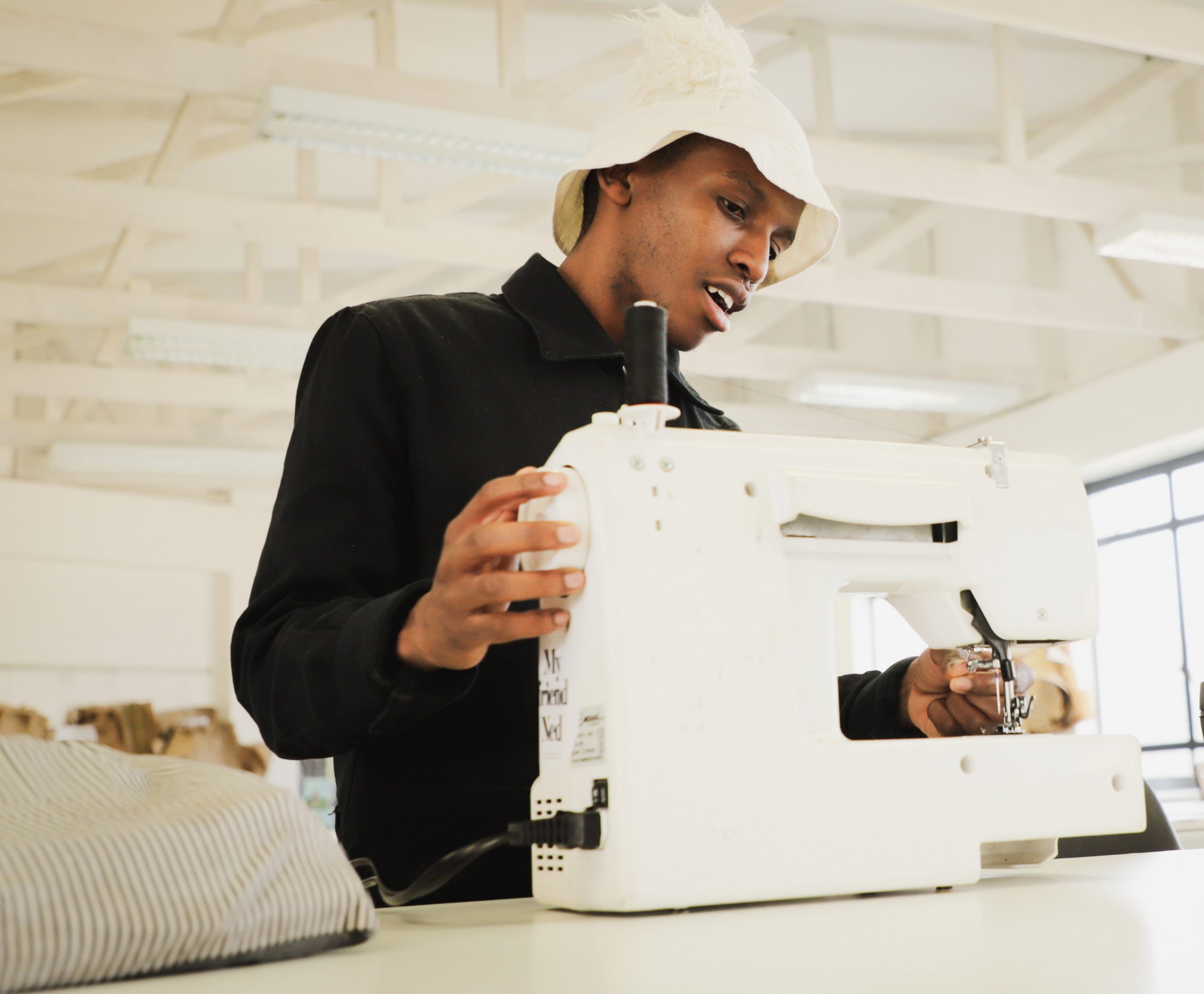 "The collection is called "By Courage and Faith" which is a motto from the primary school that I went to called Milton Primary School. I have drawn on some of the experiences I went through at the school, from the sense of cleanliness to the strict rules that taught us how we need to keep ourselves presentable under all and any circumstances. These, along with many others were and still are the values I personally live by. In conceptualising the initial looks I have referenced the core colour that the school's uniform is based on. I have also challenged certain norms of proportion when it comes to staple menswear garments in a formal and a casual sense without misrepresenting any of the aforementioned references …This collection featured a lot more tailored items than any of the ones I have release previously."