PICHULIK is a Cape Town-based brand founded by Katherine-Mary Pichulik, known for its handcrafted jewellery. They combine locally crafted ropes with signature stones from across Africa. As an ethical jewellery atelier rooted in Africa, PICHULIK celebrates ancient traditions and empowers women through intentional designs. Each piece is a talisman, crafted from unexpected materials.
This year, they celebrate their 10th anniversary with the OUSIA S1 2023 Collection. OUSIA represents the true essence of things and reflects PICHULIK's curiosity for the natural and metaphysical world. The collection showcases raw rope, semi-precious stones, cast brass and cotton thread in minimalist forms. Jasper stones in Dalmatian and red hues bring life to the Ousia earrings. The signature black and natural rope weave is seen in the Sophia earrings and Belamour statement neckpiece, mirroring the natural patterns of the Jasper stones. Pichulik's designs capture the wonder of Africa, bridging the gap between ancient ornamentation and contemporary craftsmanship.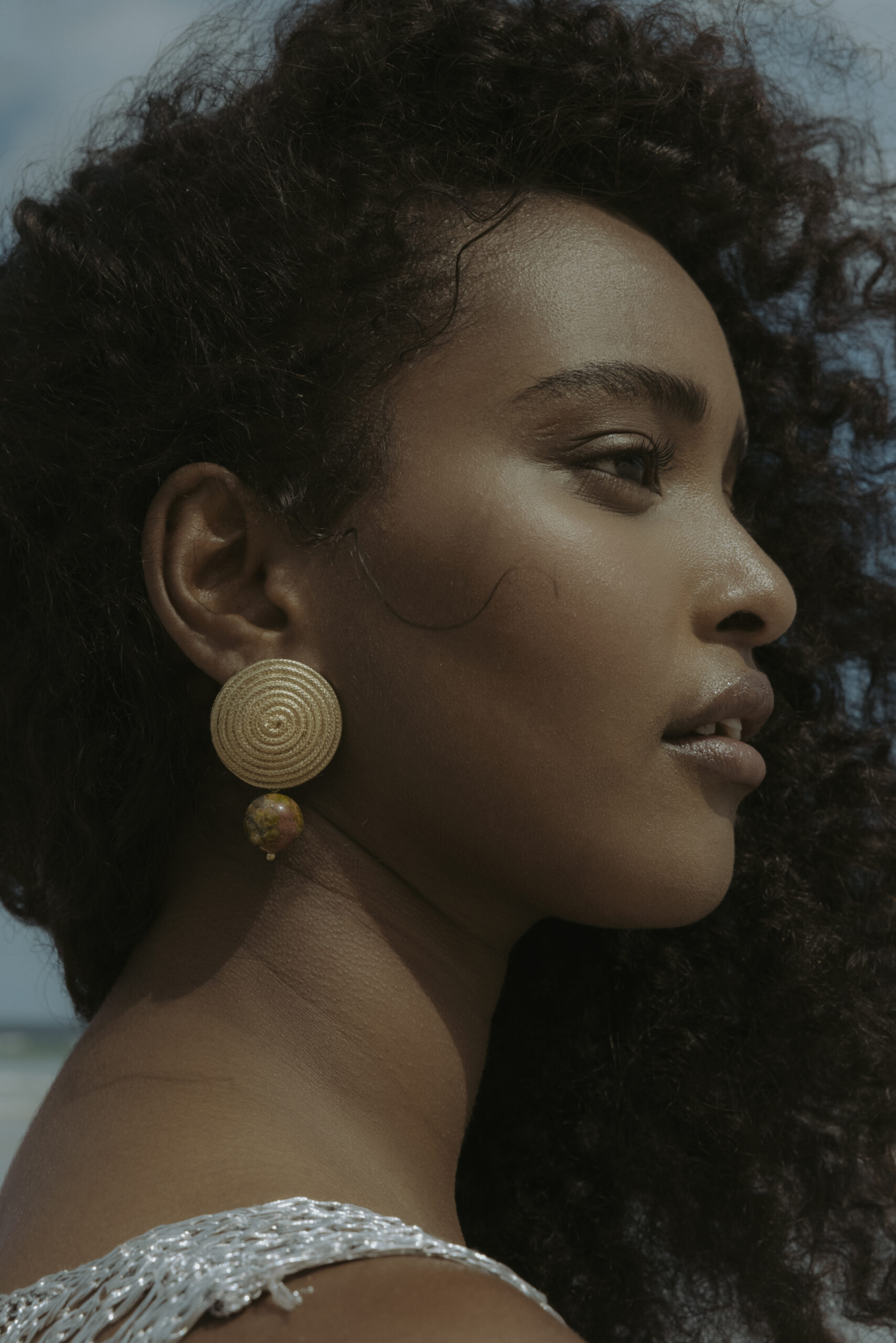 Bubblegum catches up with Katherine-Mary Pichulik to talk about the brand's journey, creative inspirations and their exciting 10th-anniversary collection, OUSIA 2023. Pichulik shares their unique approach to jewellery design, combining repurposed rope and African stones to empower women's narratives.
Lee Nxumalo: Do you remember what your first introduction to jewellery was?
Katherine-Mary Pichulik: I was born in 1987 so I grew up with a mom who like many women in the 90's was into shoulder pads and costume jewellery. And she was a single working mom, so she didn't have like a lot of fancy jewels – she had a lot of things that were made out of wood and resin and other elements like that and they were incredibly fun and playful. I remember her having a box of all these items and a lot of them were clip-on earrings. I would just spend a lot of time playing with those and adorning myself and I really kind of related womanhood and being a grown-up with jewellery.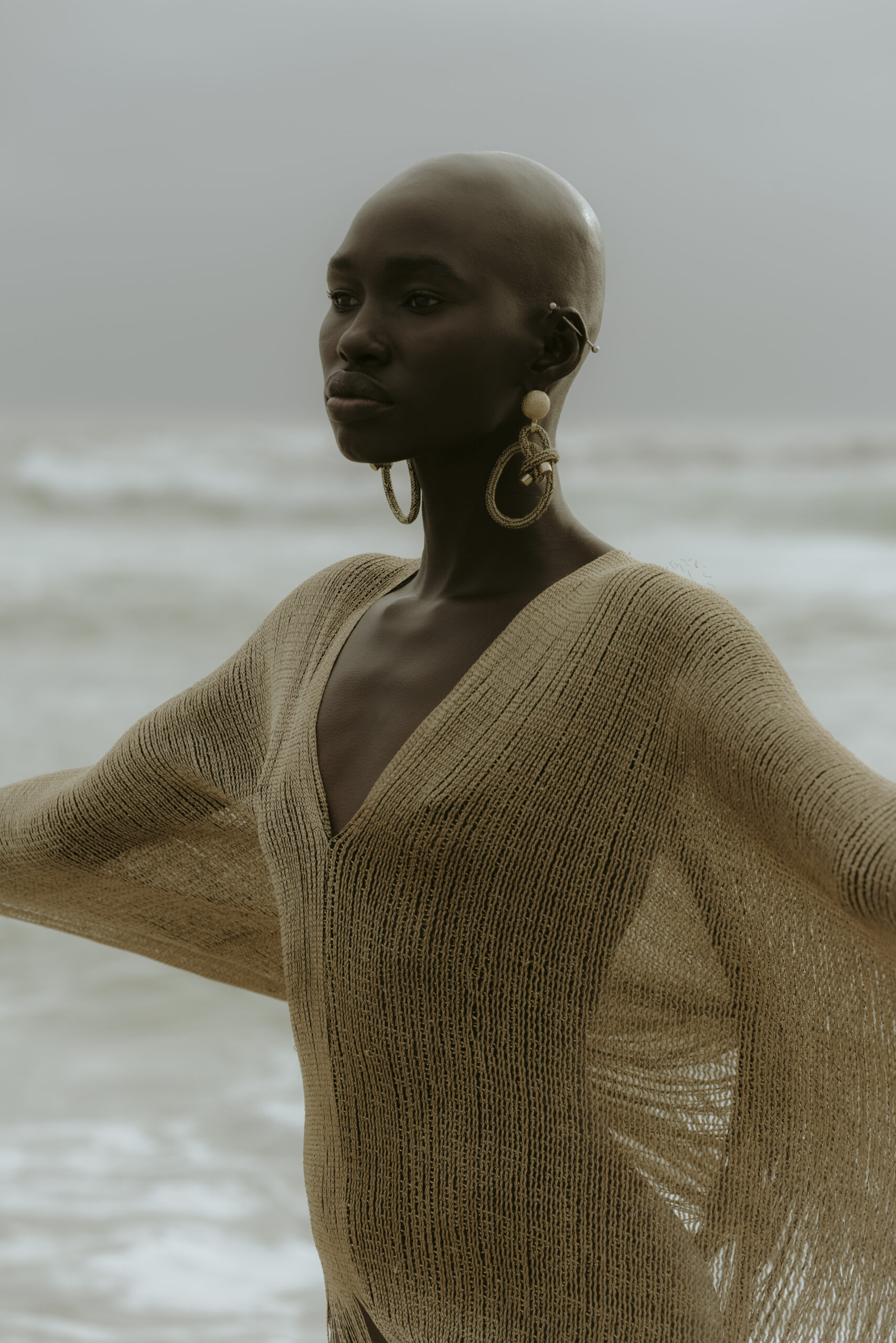 LN: How did that transform into becoming a jewellery designer?
KMP: When I was in my teens and studying [in college], I was incredibly nostalgic. I liked to gather and collect things whether it's little trinkets, shells or objects and find ways to string them together and that was part of my aesthetic.
Things took a major shift when I travelled to India after finishing varsity. I had saved up money working on organic farms and also working in a bakery because I'm also trained as a pastry chef. Obviously, India has an incredible heritage and they have a sacred relationship with jewellery, ornamentation and temples. I went to all kinds of sacred sites and found a lot of like thread and textile jewellery and I would make things while travelling.
And then I came back and I used to just find it very therapeutic – busy hands and still mind. But I was doing like 1000 jobs trying to sustain myself and I was catering, and I was writing a bit. My ex-boyfriend's dad owned a rope shop and he would see me playing with threads and making jewellery. He brought me a box of rope and I just started to play and then playing slowly developed into proper pieces that I would wear. People wanted to buy them off my neck. Suddenly, what was just a hobby became a business.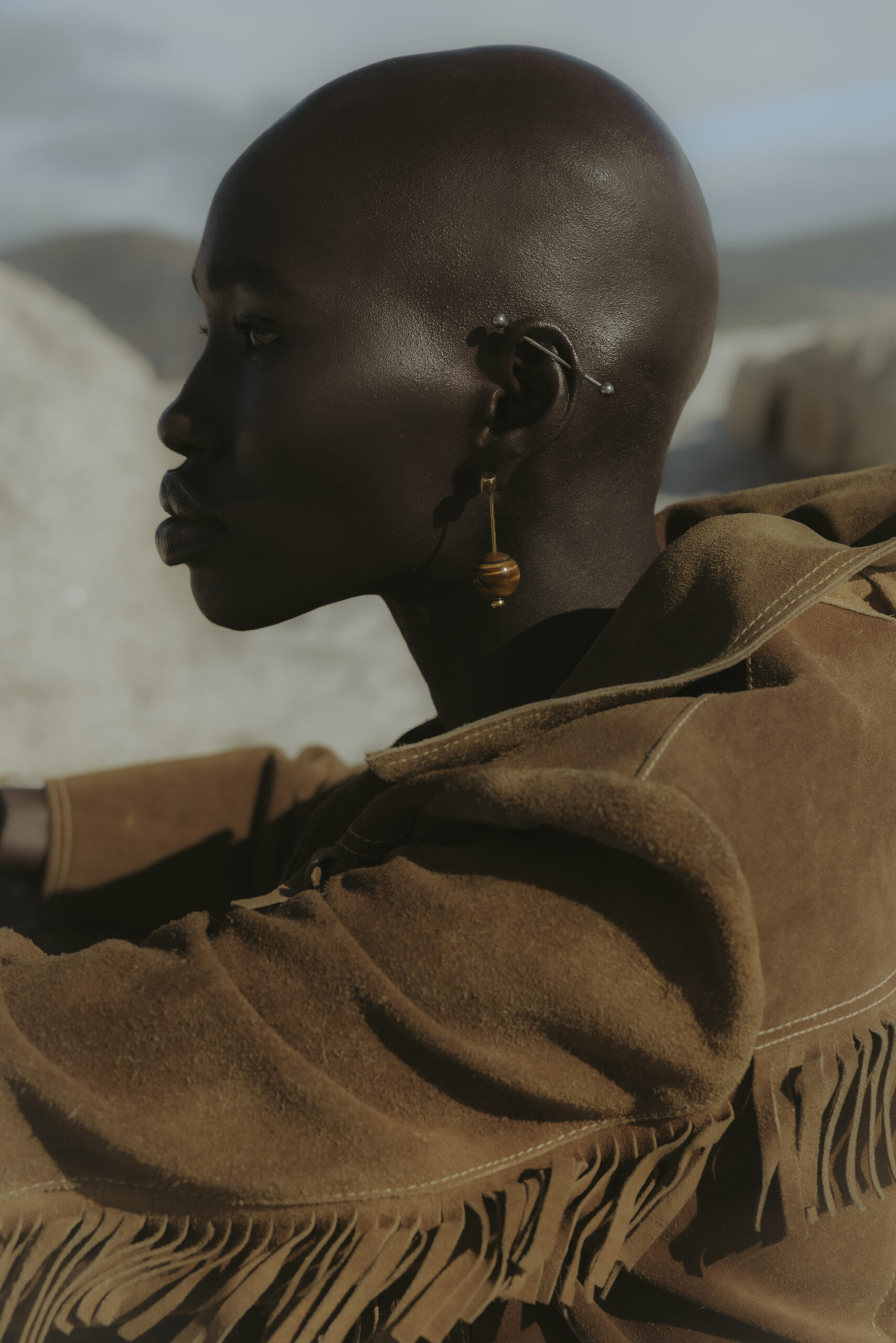 LN: What was the design process for this collection and how is it different from previous collections? 
KMP: This brand has been around for ten years and we questioned why we do what we do and what is the actual essence of the brand and who are we, what we stand for. This collection is really about that. It was made with the desire to articulate the sublime and wonder for the natural environment, the spiritual world, human connection as well as our place on the continent.
In terms of the design process, I wanted to reach back into the archives and use the symbols that have always been associated with the brand. The water, fish and water symbols speak to the subconscious and the intuitive while looking at cycles, you know, the cycles of reinvention, transformation, healing and rebirth. We also brought back statement necklaces which you might not have seen in the last couple of collections. I tried to both look back at who we were in our archives, and pull out what was important, but then tried to distil and learn who we are.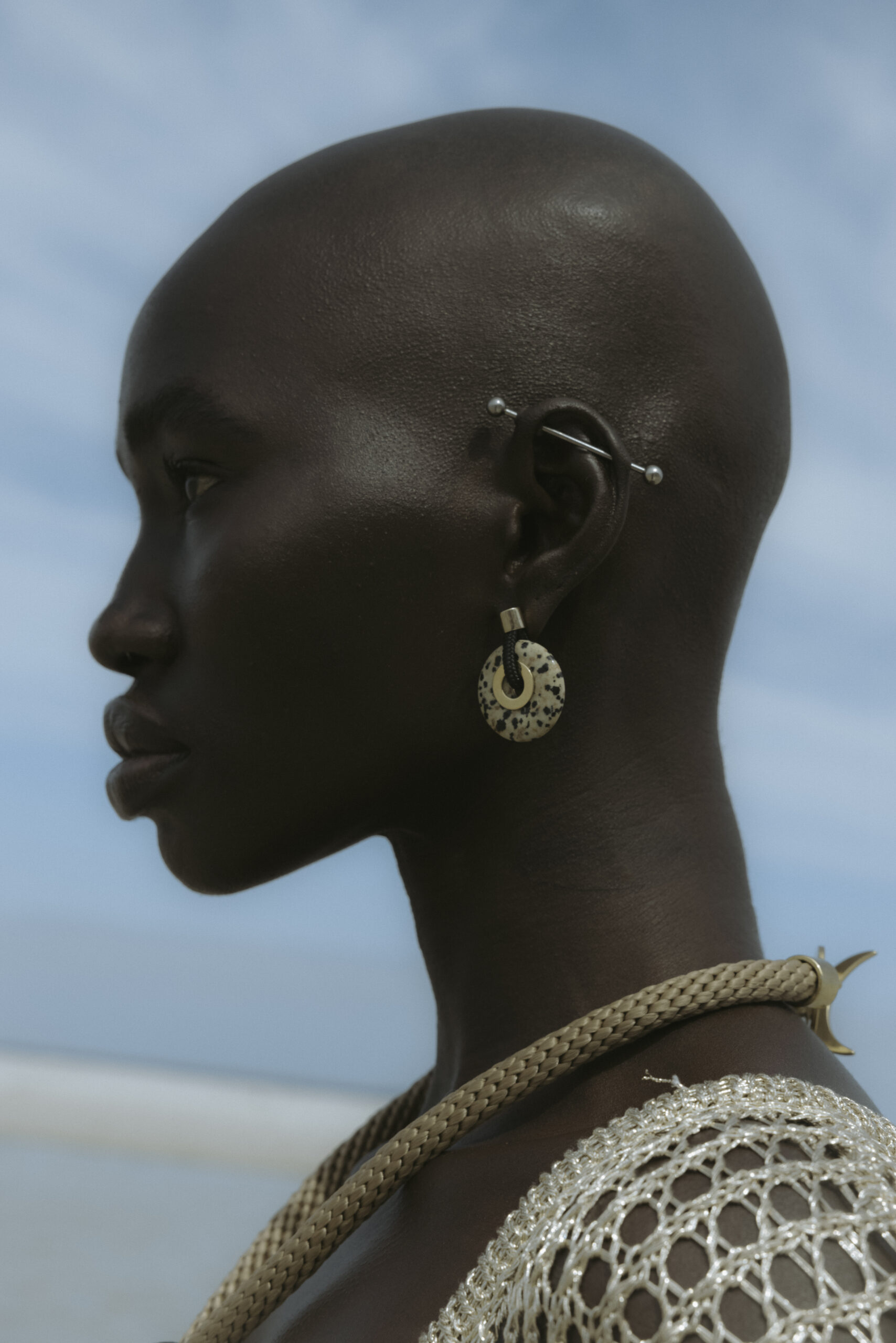 LN: Ever since you started what has been essential to your brand, consistency and success?
KMP: Our primary interest and value is to celebrate South Africa and Africa. We are from here and rooted here. Most jewellery brands that you will know manufacture outside of South Africa but you know we've taken the knock because if you look at it socioeconomically, it's difficult to produce in this country with load shedding and competition but we stay true to that. 
Secondly, we've stayed with rope. It wasn't a fad and it continues to be material that we have an intimate relationship with. We're constantly reinventing and evolving with it. And I think because of that signature material choice, even though people have imitated us in various versions, we have a sensibility, intimacy and a knowledge of that material. And you can sense that when you see and feel our pieces. We celebrate female relationships and I came from a single mom working household and most of our team are Pan-African women. We also want to contribute to good, empowering, inspiring and wholesome narratives about women in contrast to ones that can be undermining. 
PICHULIK's remarkable journey has woven together the threads of tradition, empowerment and artistic innovation. As they mark their 10th anniversary with the captivating OUSIA S1 2023 Collection, their designs continue to transcend time, connecting the ancient wisdom of Africa with the contemporary spirit of creation, leaving an indelible legacy of beauty and empowerment for generations to come.