Clothing brand — VIVIERS — based in Johannesburg with an ethos of conceptualised pieces and radical fashion handlings, has launched its new MOTHERBOARD 2022 collection.
A collection that proposes matrimony between technology and apparel, in an effort to (re)conceptualise going back to the source, returning to the core of our being.
VIVIERS prides itself on its use of fabric, specifically deadstock fabric. In an attempt to overcome the grubbiness of the fashion world in terms of the creation process, VIVIERS uses old durable, valuable materials that didn't make the final cut — with materials dating as far back as the 1970s.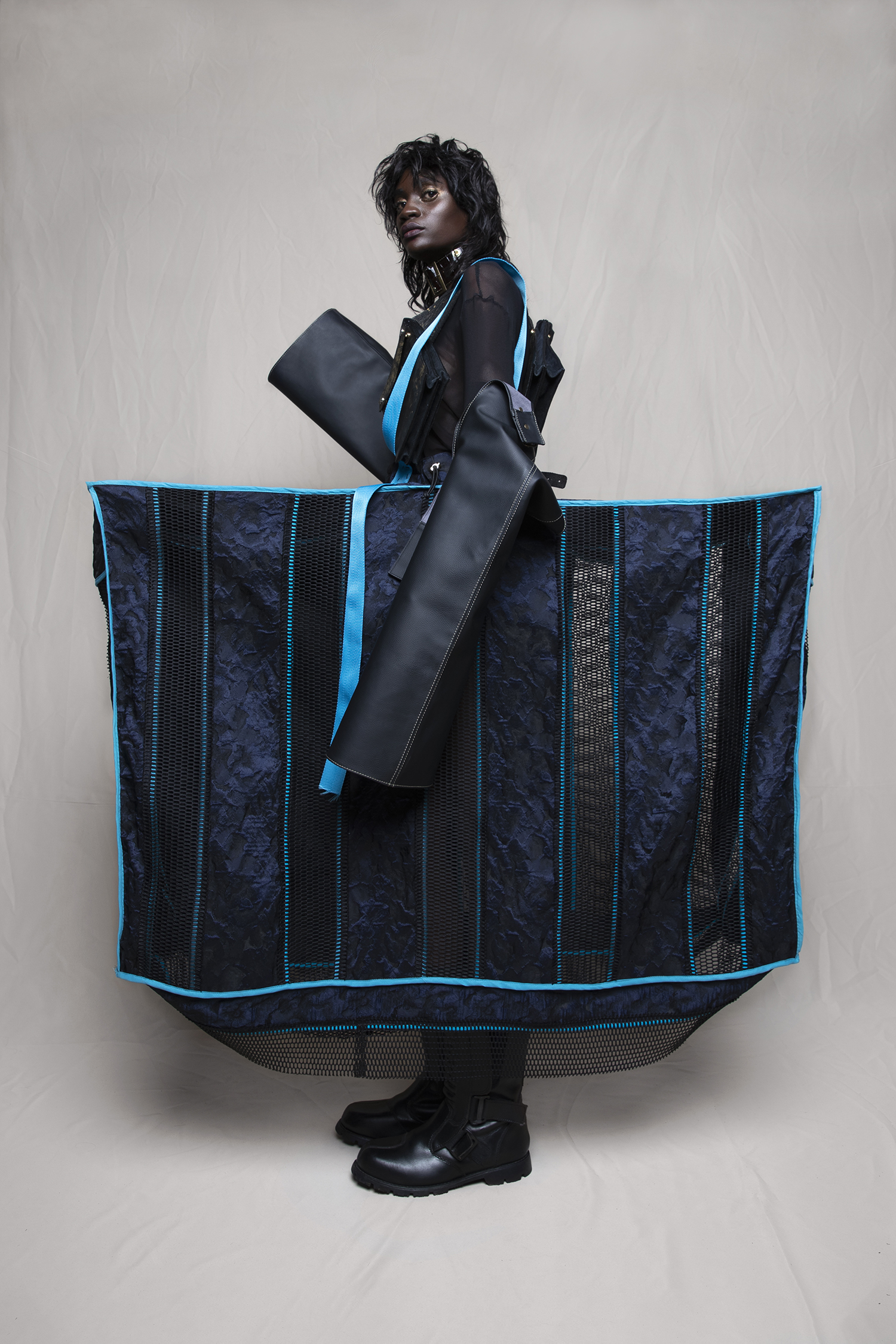 The tailors employed at VIVIERS personalise each piece by signing their names to the pieces they create, which speaks to the intentionality and explicitness of the transaction between fashion house and consumer.
The MOTHERBOARD AW2022 collection continues to uphold the brand's vision by speaking to a form of humanness, even when in reference to technology.
The collection's enmeshment of various materials constructs a wearable outfit that still prioritises a mode of luxury and futurism. Its use of distinct materials, along with the cables from the motherboards of different technological devices seems to communicate ideas of connectivity.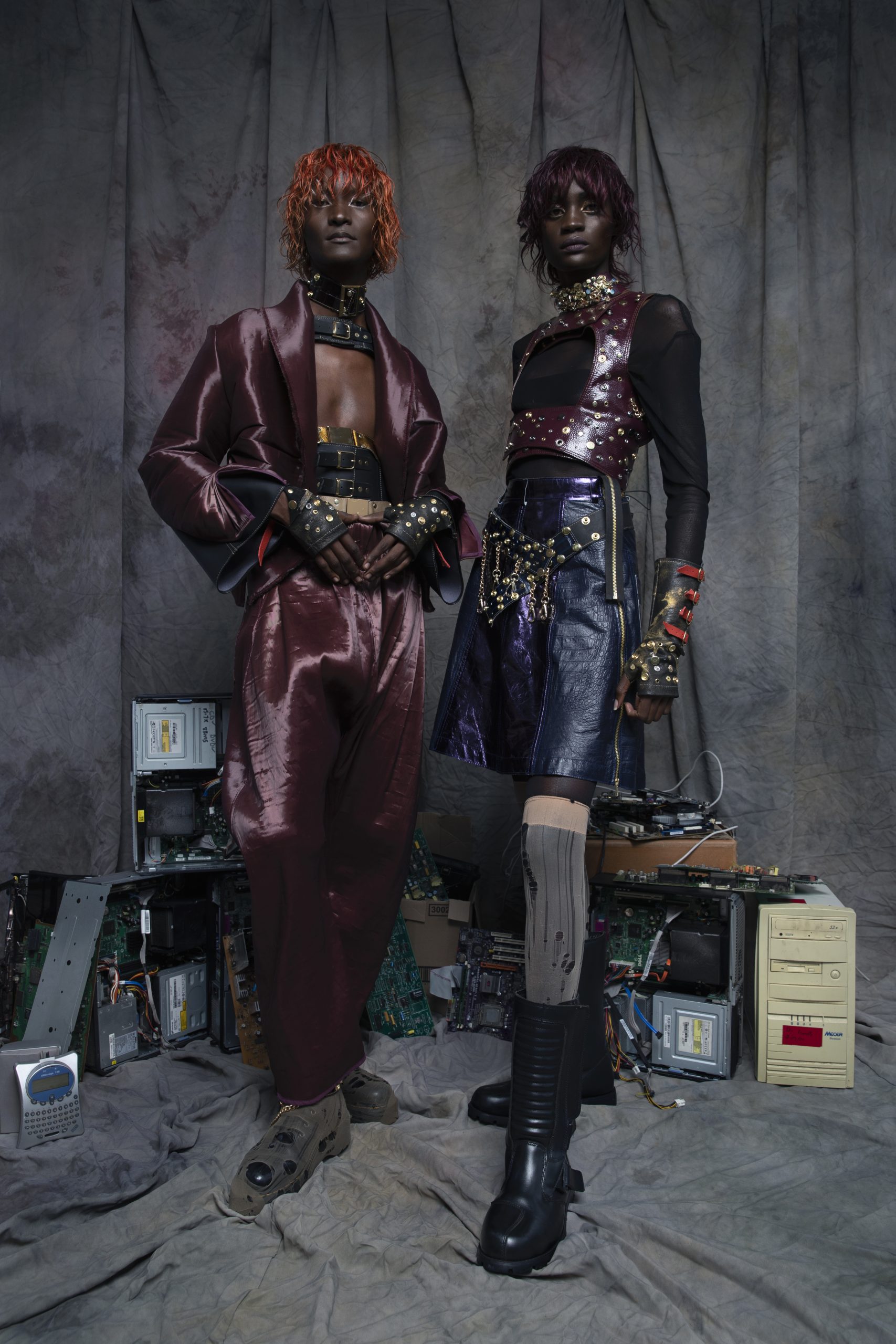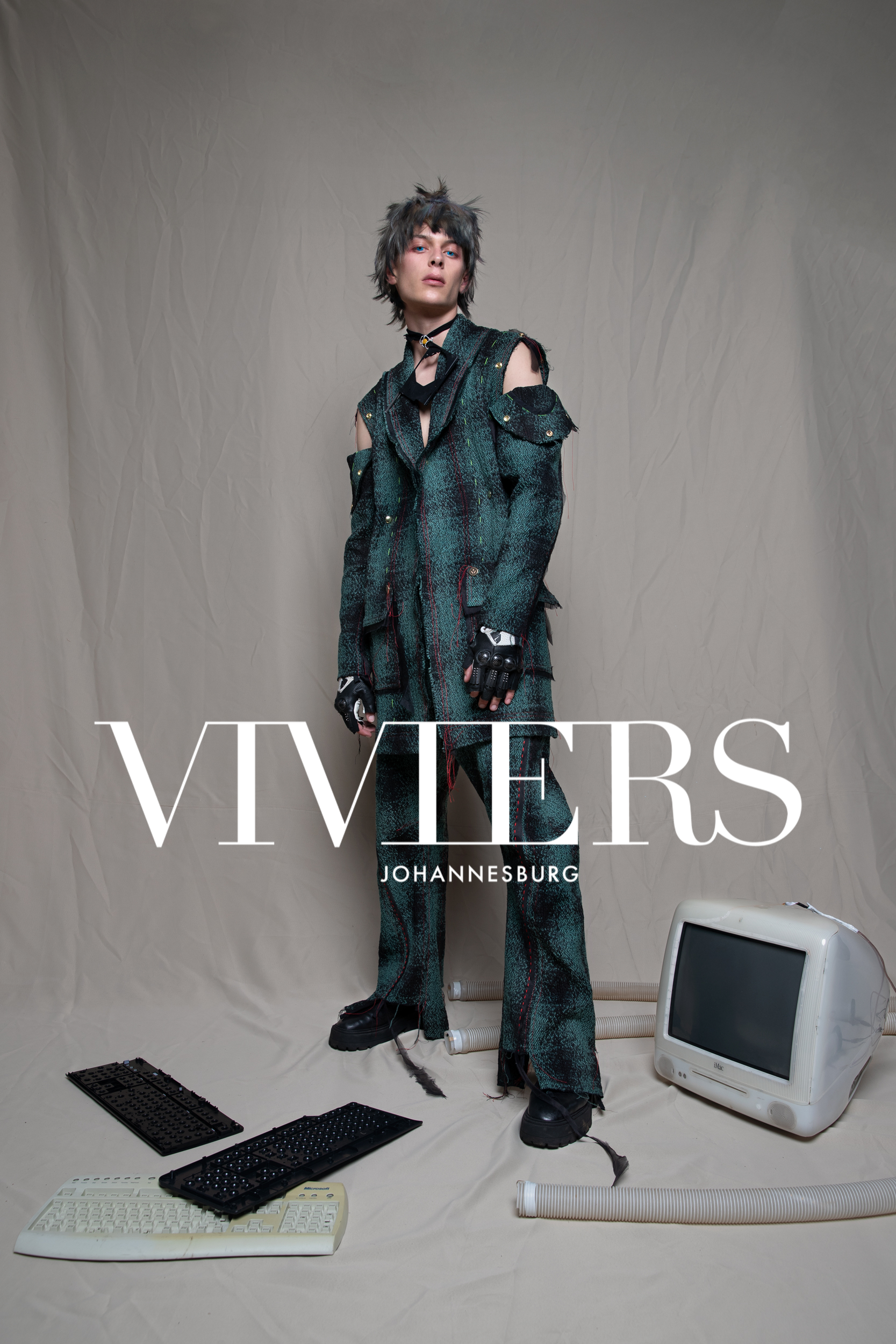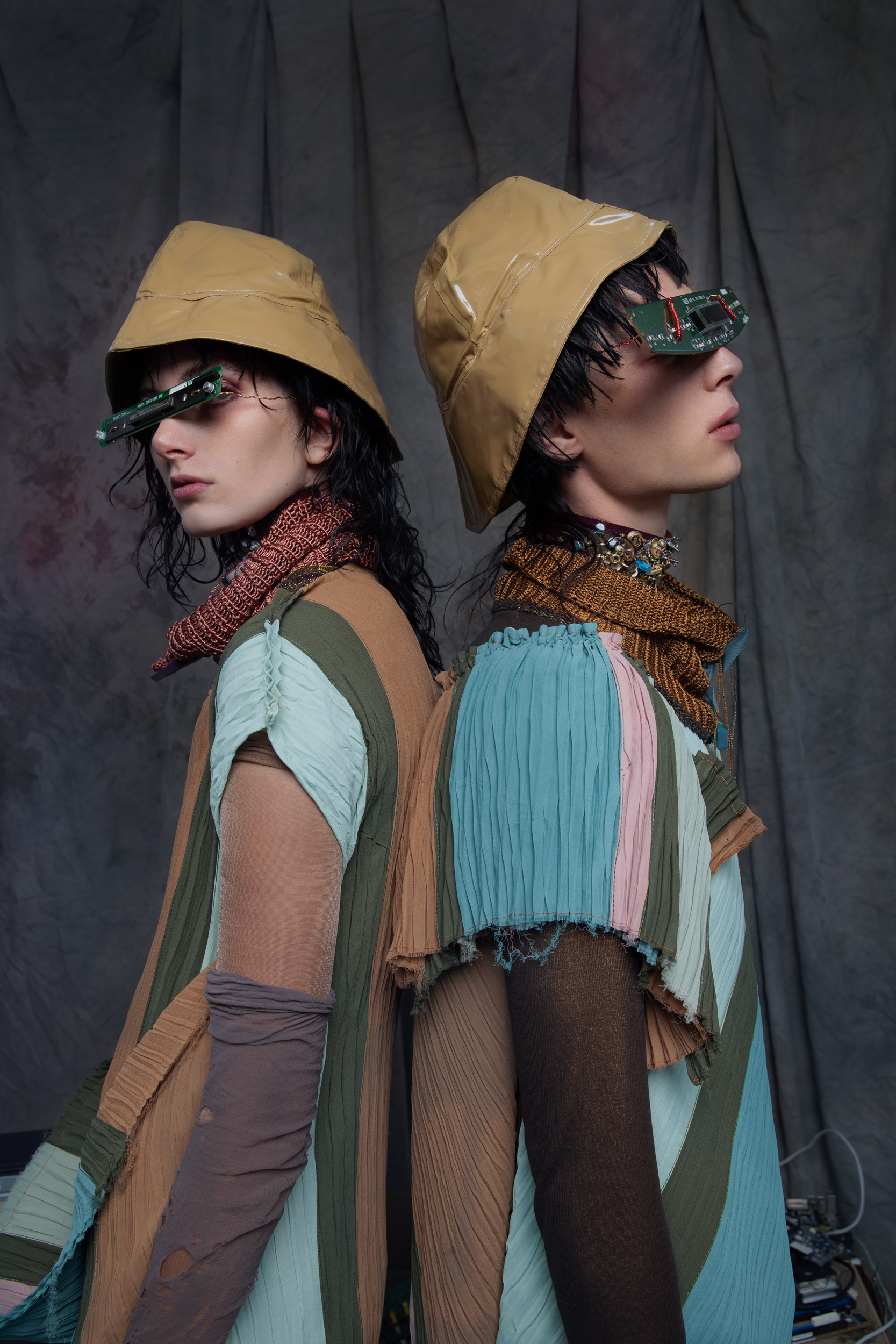 These all come together in a material metaphor eluding to power source and device and switching oneself "on/off" dependant on the operant power and what is described as the "DNA".
Technological symbols have also been integrated into the collection, with a pair of sneakers bearing AA battery bands wrapped in red and white, alluding to the power source of some technological devices.
This looks at powering up the person, eliciting a way of life that means operating from a place of authenticity. "Mind space becomes heart space", as VIVIERS puts it.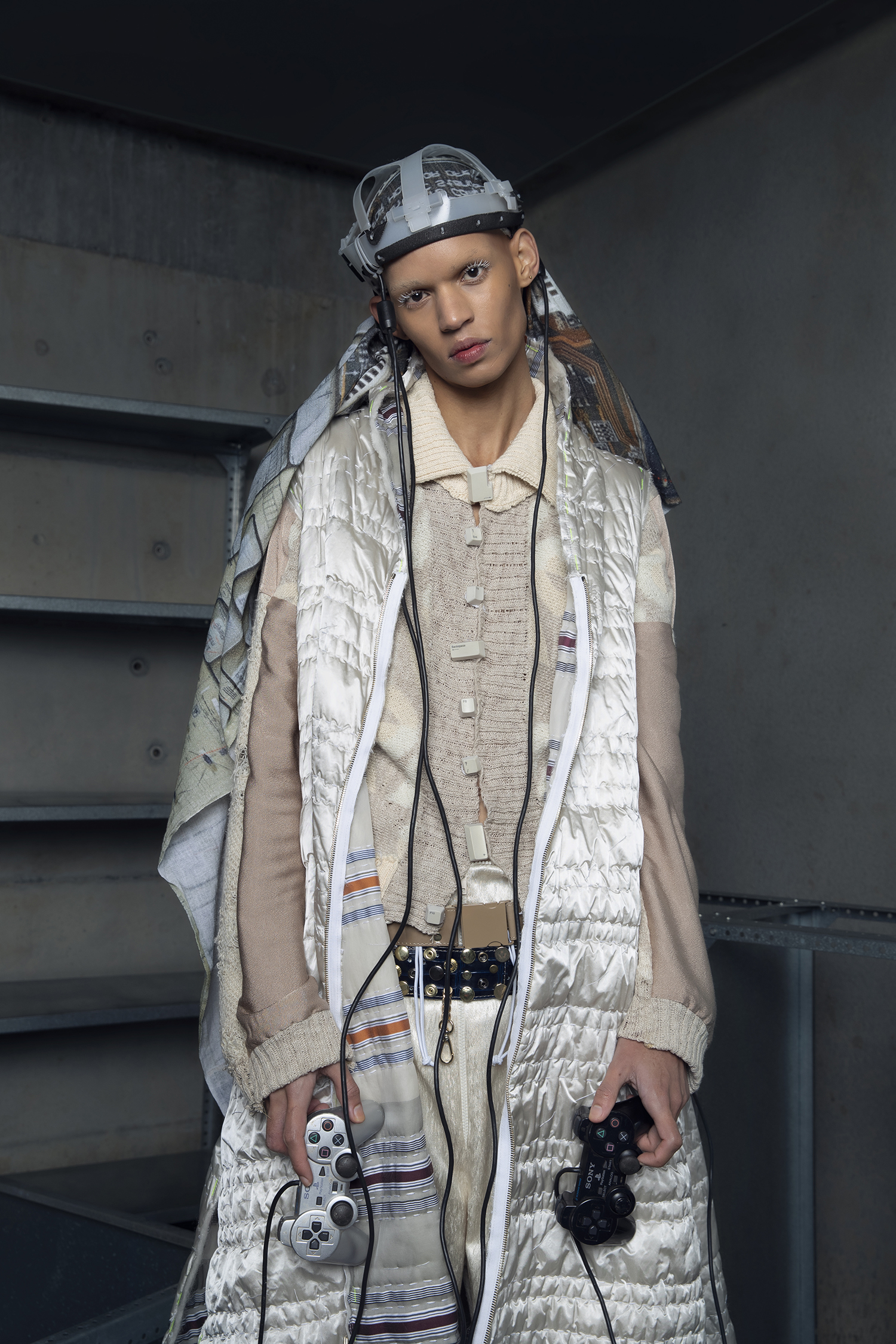 The materials used in MOTHERBOARD AW2022 play with the idea of the motherboard, also inciting ideas of authenticity, originality and the operant power/operant way of being.
Speculatively, these ideas are translated to the beginning of humanness, where the heart is first.
The collection utilises the familiarity of technology to tell a story of the journey back to who we really are. The pieces in the collection do not convolute the possibility of directness instead they make use of textile differences to encapsulate the idea of the MOTHERBOARD.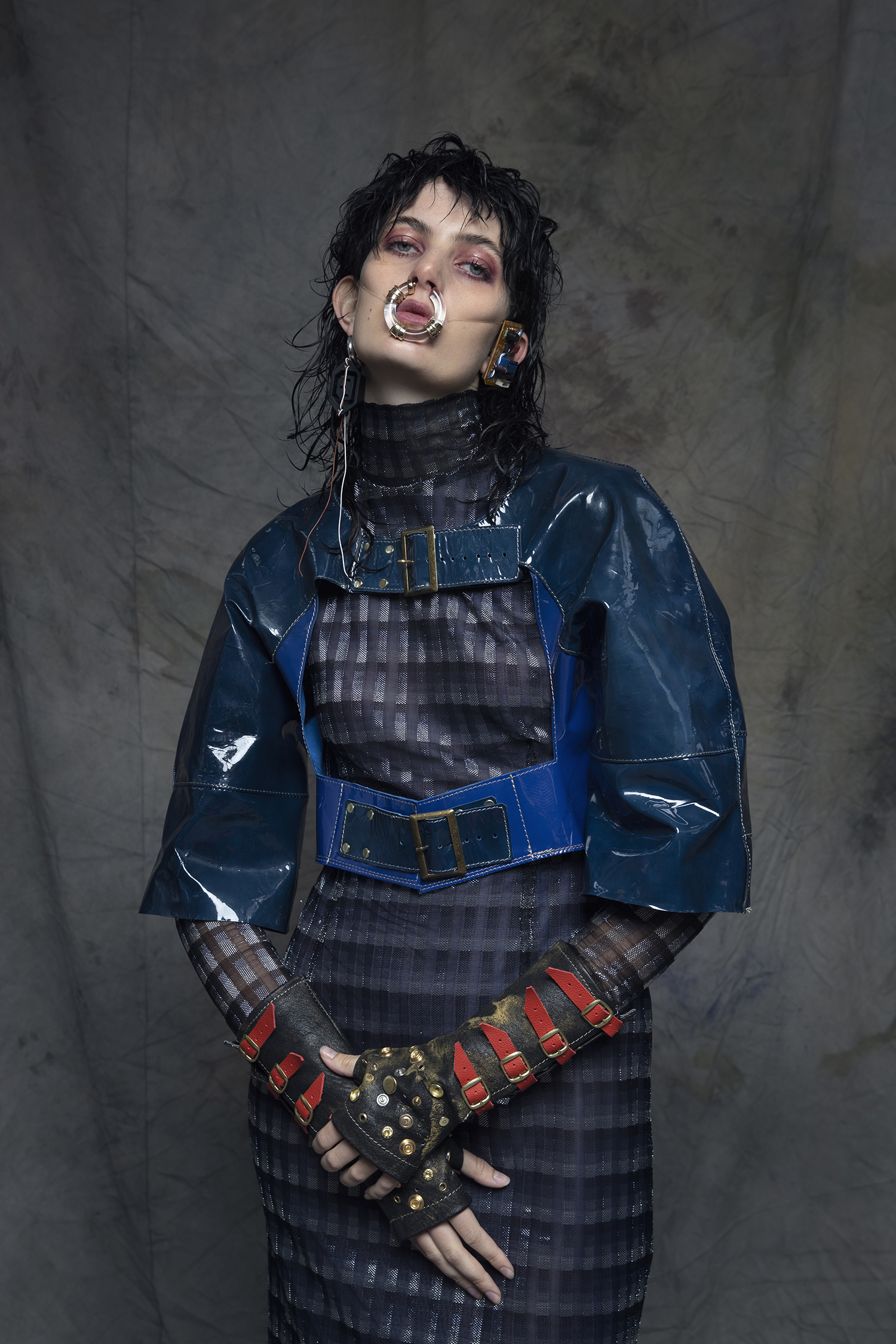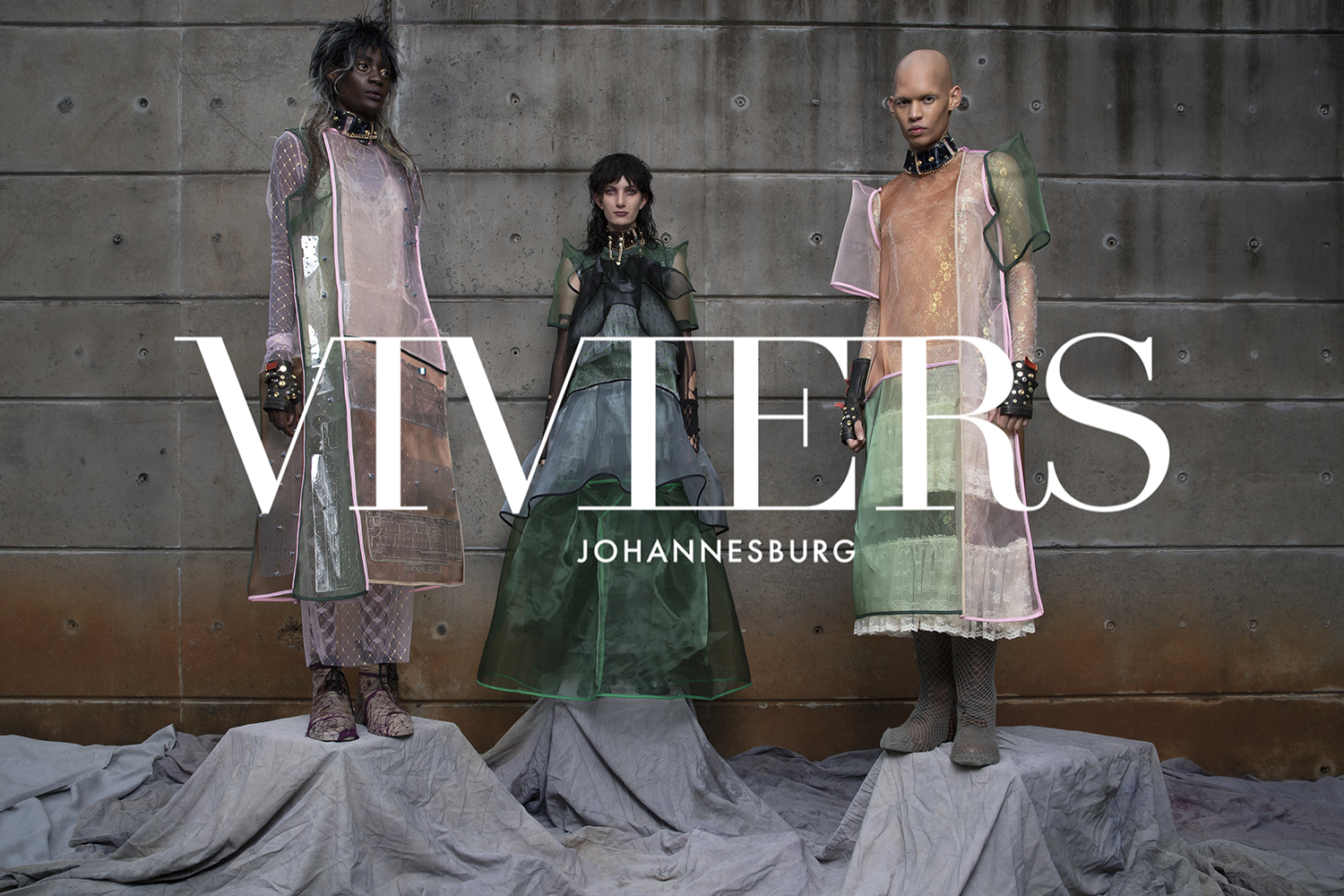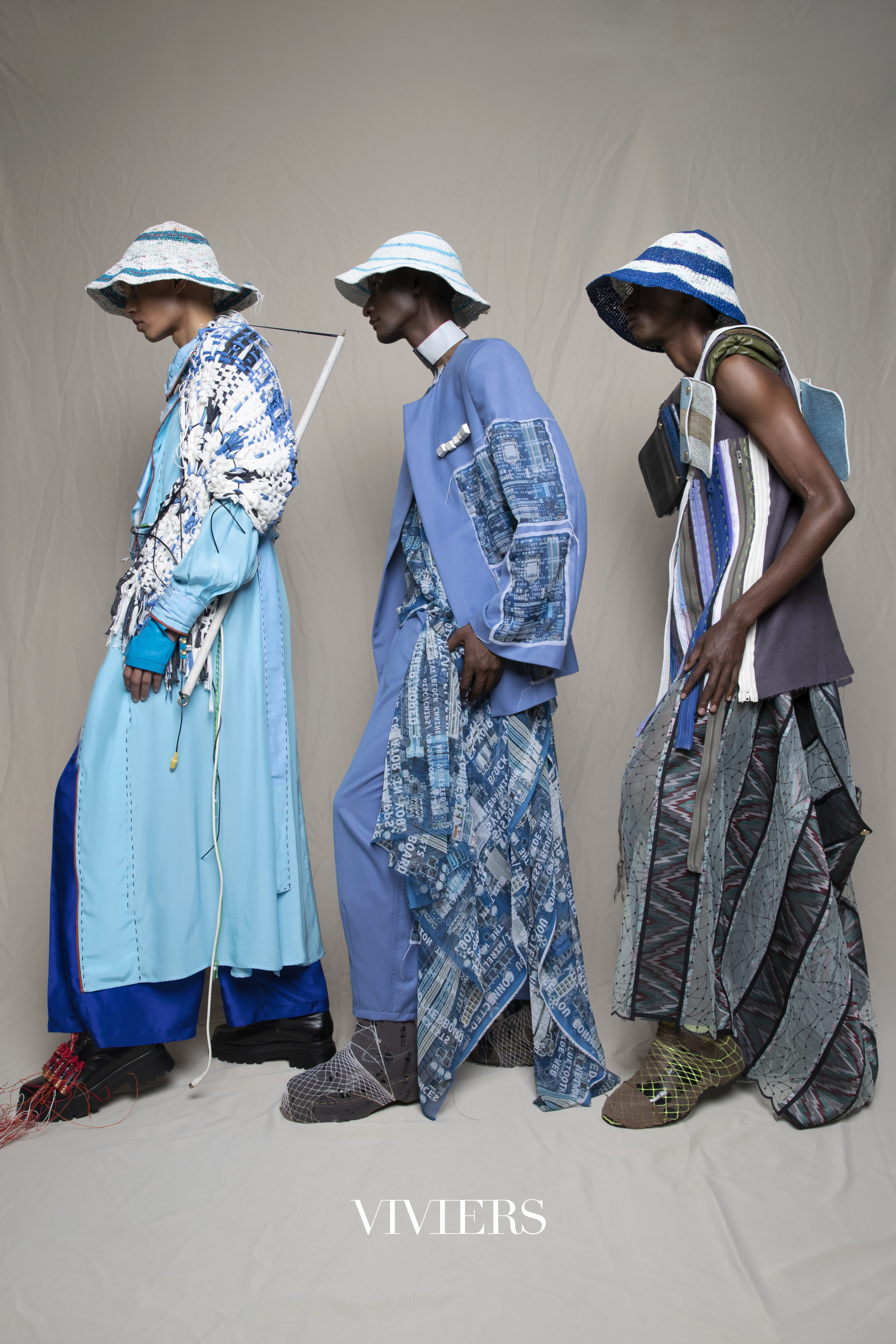 CREDITS:
Photography by: Eva Losada
Styling by: Chloe Andrea Welgemoed 
Hair by: Cellardoor Hair
Beaded wigs by: Bedoo Original 
Makeup by: Tamaryn van Tonder
Models: Julianna Veenis, Thapelo Mofokeng, Gabriel Archebald, Susan Dselu, George Pailman, and Tevin Malu