"….I'm so excited about this show. It's a celebration of black beauty, talent and culture that we hope will provide food for thought and give models and designers the credit they deserve." 
Janice Deul, fashion activist
In June of this year, a major exhibition opened at the Centraal Museum in Utrecht, Netherlands — Voices of Fashion. The exhibition seeks to question the vantage point of the white gaze as the place from which to present, wear and collect fashion. Through personal expression and shared culture within the world of fashion, Voices of Fashion brings together older, established makers with young and emergent talent.  Among an incredible cohort of international artists are young South African creators such as Lesiba Mabitsela, Thebe Magugu and Kristin-Lee Moolman whose voices have begun to reverberate in fashion, photography and art in recent years. Mabitsela is a South African interdisciplinary artist and fashion practitioner, based between Johannesburg and Cape Town.  His impressive CV includes working with design houses, such as St. Lorient Fashion & Art Gallery and Gavin Rajah Atelier, before carving out his own unique vision. Through the use of performance photography, video and costume as soft sculpture, Mabitsela seeks to trouble notions of masculinity within the African context. For him, fashion is not simply about garments that adorn the body but also capture a long tradition of storytelling, mythmaking and the creation of fantasies through beauty. Fashion is a tool for expression while also being a powerful tool for worldmaking and the formation of new philosophies of being.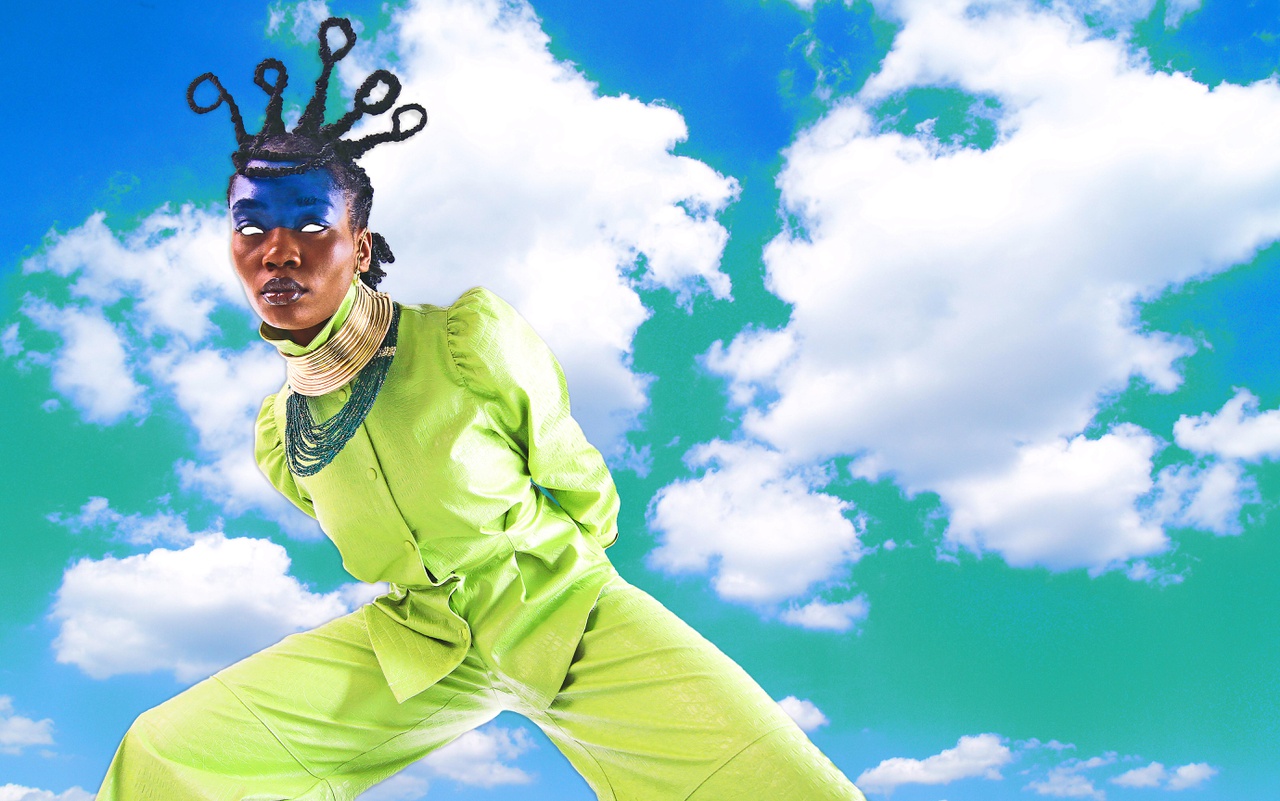 Image sourced from Centraal Museum website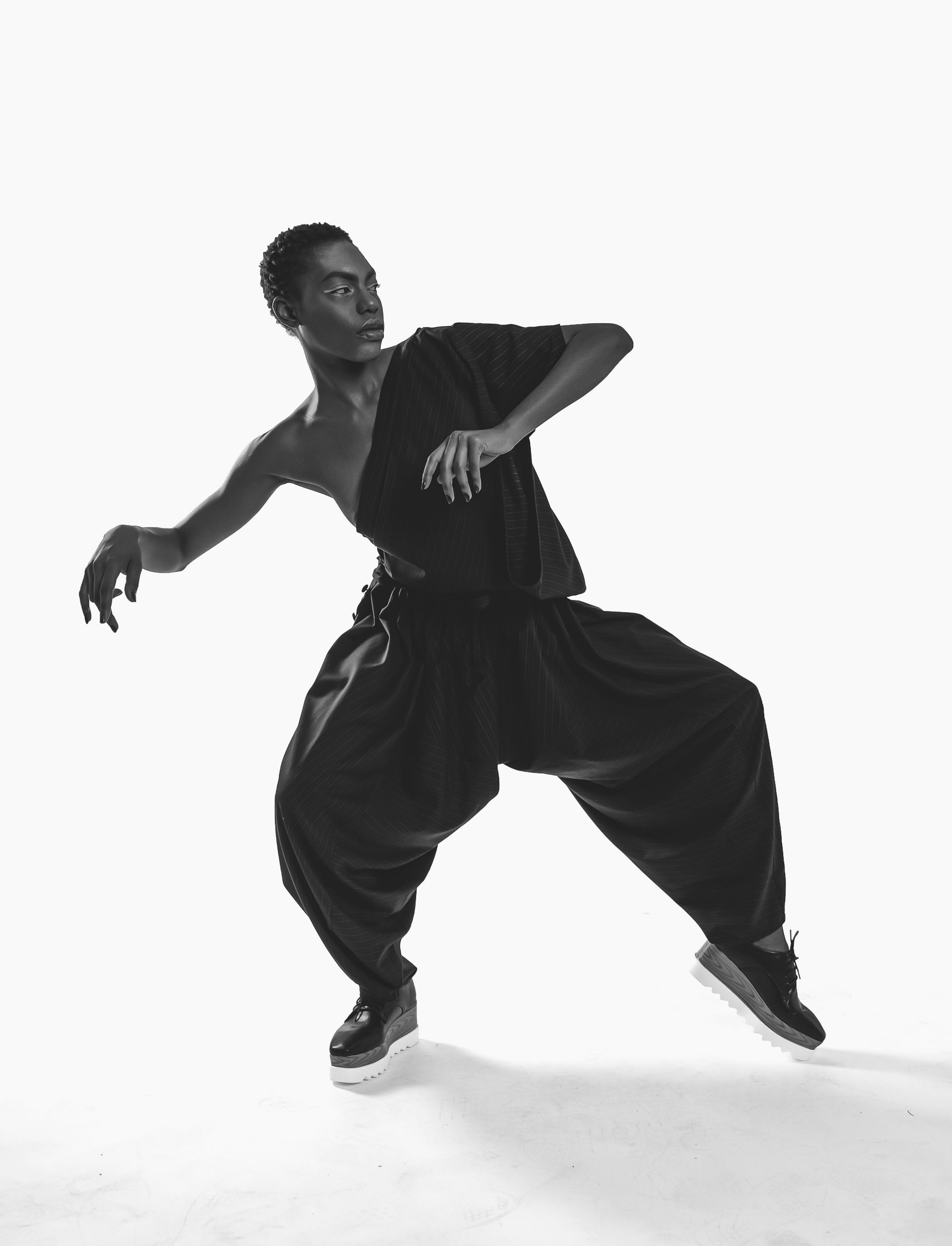 Photograph by Mandla Shonhiwa
Voices of Fashion not only historicizes Black voices and Black styles globally, but it also sheds light on interesting collaborations taking place within the industry, such as that between designer Thebe Magugu, stylist Ib Kamara and photographer Kristin-Lee Moolman, whose collaborative relationship is longstanding and fruitful. For instance, Magugu's SS21 short film —inspired by a series of interviews conducted between Magugu and confessed female ex-spies who worked for and against South Africa's old regime —was directed by Moolman and styled Kamara. These partnerships showcase a supportive system of sharing and building relationships among emerging artists who share a similar vision. 
Along with the exhibition, the Centraal Museum has published a book that includes interviews, essays and columns which will ensure the longevity of the project beyond the act of display.
The exhibition will run until the 15th of August 2021.
Participating artists include; AiRich, Ashley Chew, AiAi Studios, Botter, Chokkas, Christopher John Rogers, Coco Olakunle, Cross Colours, Daily Paper, Darwin Winklaar, David Paulus, Di'Xpression, Dior x Maria Grazia Chiuri x Pathé'O, DJ Turne, Edson Sabajo, ELife, Emmanuel Adjei, Filling Pieces, Frank Govers, Gucci x Dapper Dan, Hanifa, Haus of Stone (HOS2), Hosselaer | Farida Sedoc, Ikiré Jones, Kalkidan Hoex, Kenneth Ize, Kerry James Marshall, Kwame Brathwaite, Laetitzia Campbell, Lafalaise Dion, Lamula Nassuna, Lamula Nassuna x Othello De'souza Hartley, Larry Jay, Leroy Lucas, Lesiba Mabitsela, Libaya, Louis Vuitton x Virgil Abloh, Maartje van den Hurk, Marga Weimans Fashion House, Oscam, MAUKE V Jewelry, Marlene Dumas, Mattel, Moncler Pierpaolo Piccioli, Myles Omeally, Nina Ricci, OffWhite™, Ozwald Boateng, Paco Rabanne, Patrick Kelly, Patta, Percy Irausquin, Priya Ahluwalia, Pyer Moss, Rammellzee, Raquel van Haver, Real Fake Shoes, Robin Ramos x Kymani Ceder, Roy Villevoye, Roxanne Hehakaija, Sansovino6 x Edward Buchanan, Sneakerjagers, Stephen Burrows, Steve McQueen, Studio Wesseling x KB  Mpofu, Sunny Dolat, Telfar, The Natural Nation, The New Originals, Thebe Magugu, Thebe Magugu x Kristin-Lee Moolman x Ib Kamara, Tom van Veen, Valerio Zeno, Vincent Vulsma, Walker Wear, WilliWear, XHOSA, XULY.Bët, Yinka Shonibare, Yves Saint Laurent.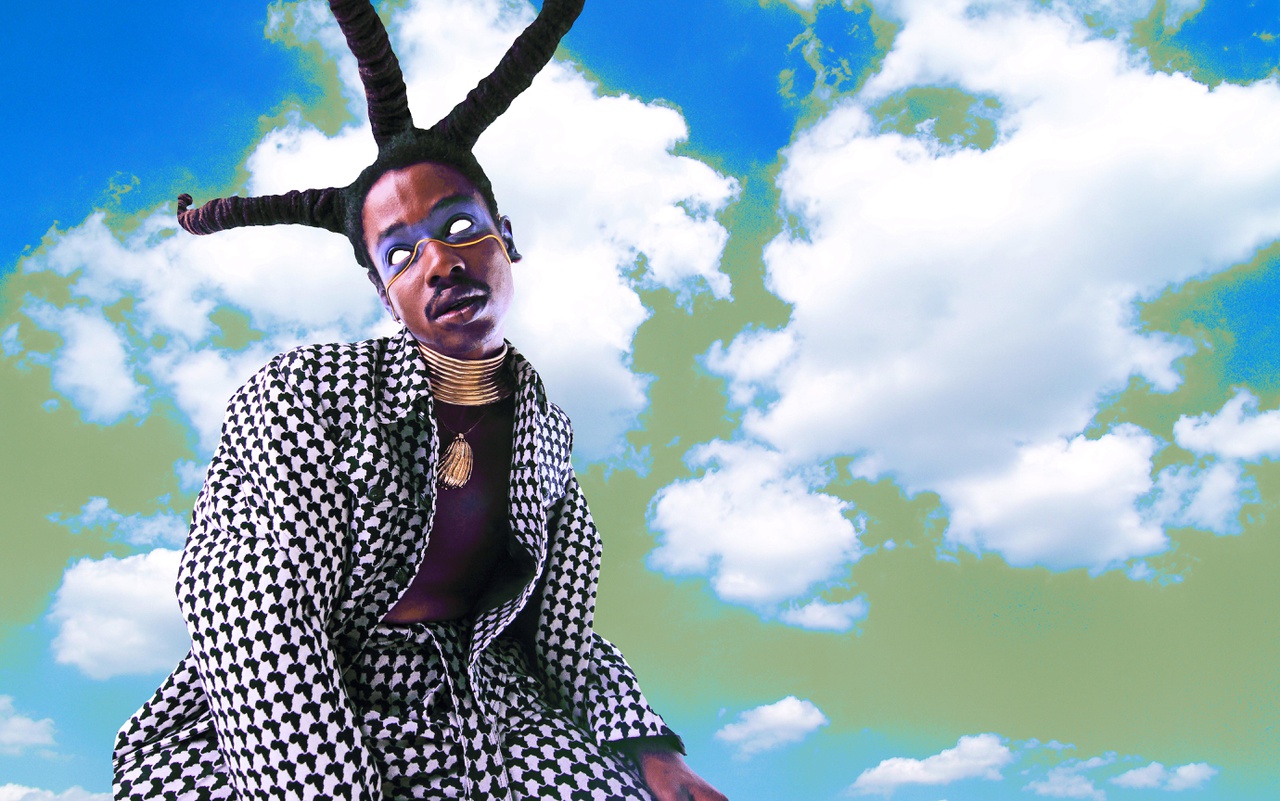 Image sourced from Centraal Museum website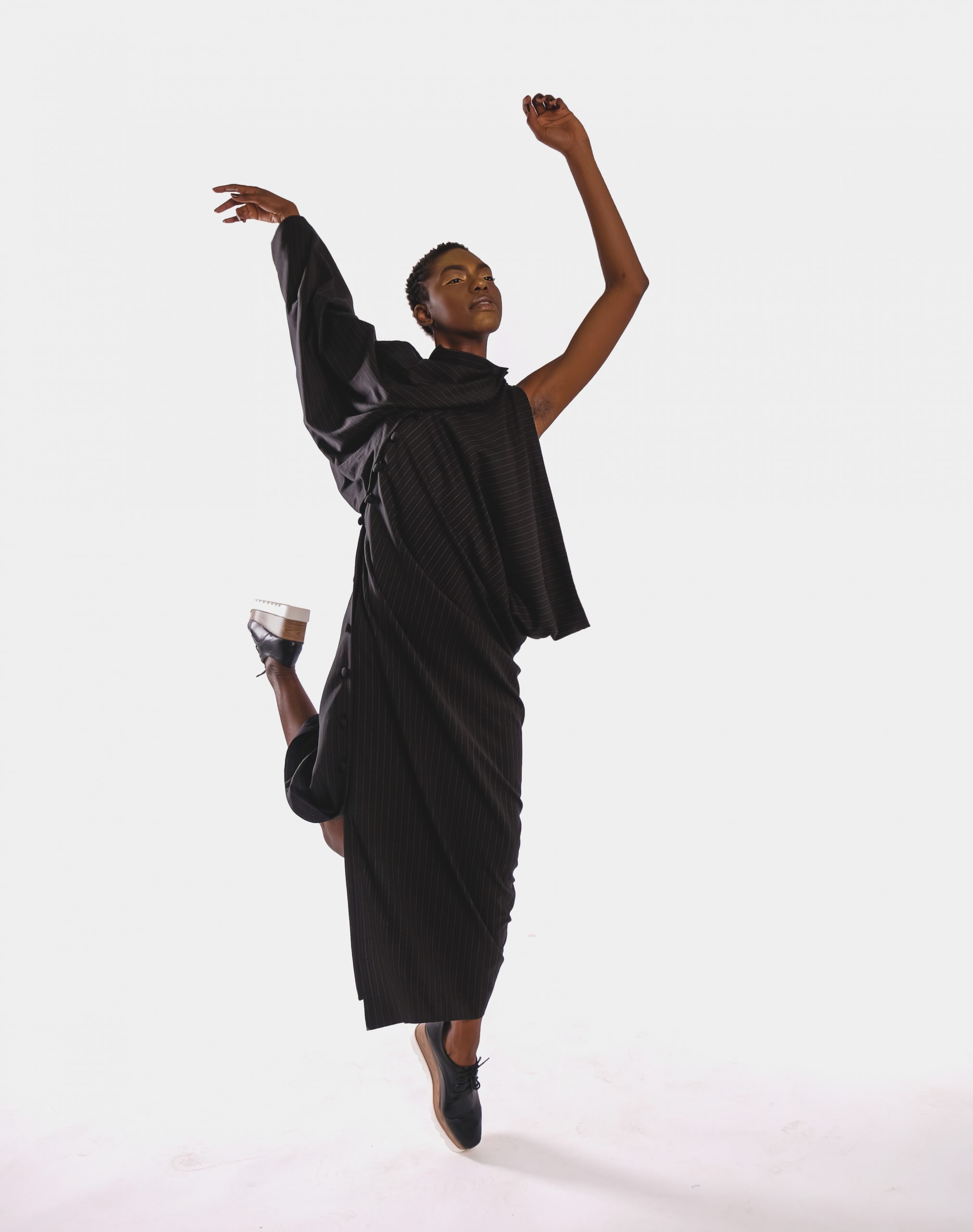 Photograph by Mandla Shonhiwa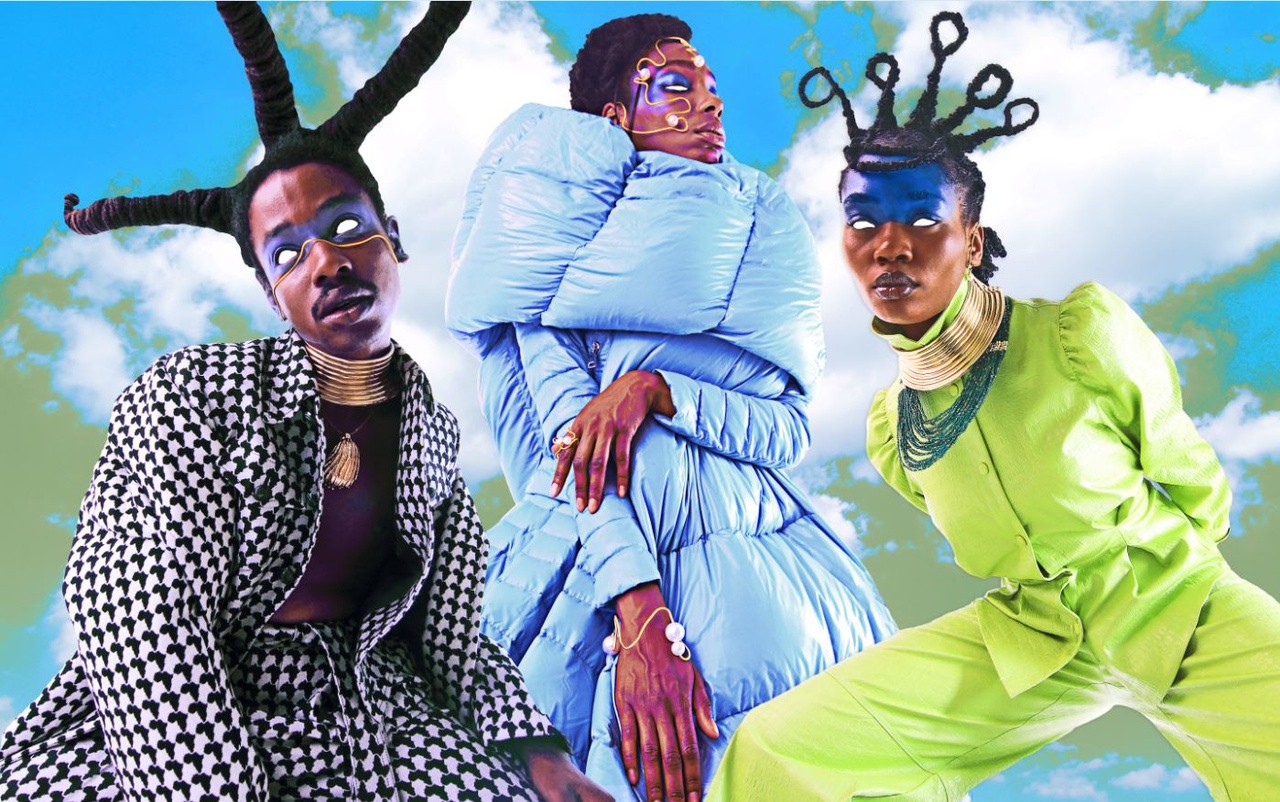 Image sourced from Centraal Museum website