OMÔL, led by Nathalie Chebou Moth, is a Cameroonian women's fashion label that embodies contemporary African narratives. They offer affordable, culturally-rich garments that blend modernity and tradition. Sustainability is at the core of OMÔL's mission, as they carefully source fabrics from deadstock globally and local markets to create limited-edition, timeless designs. Their commitment to eco-consciousness and community upliftment is evident through the use of upcycled materials and the employment of local artisans.
OMÔL strives to advance the "Made in Africa" movement and showcase the exquisite craftsmanship found across the continent. They seek to foster collaborations with diverse experts and expand production to other African countries while upholding their ethical principles. By embracing the vibrant intersection of modern and traditional Africa, OMÔL curates a wardrobe that celebrates the audacious, liberated and effortlessly stylish African woman.
Bubblegum Club catches up with Moth to talk about her inspiring journey and the vision behind OMÔL.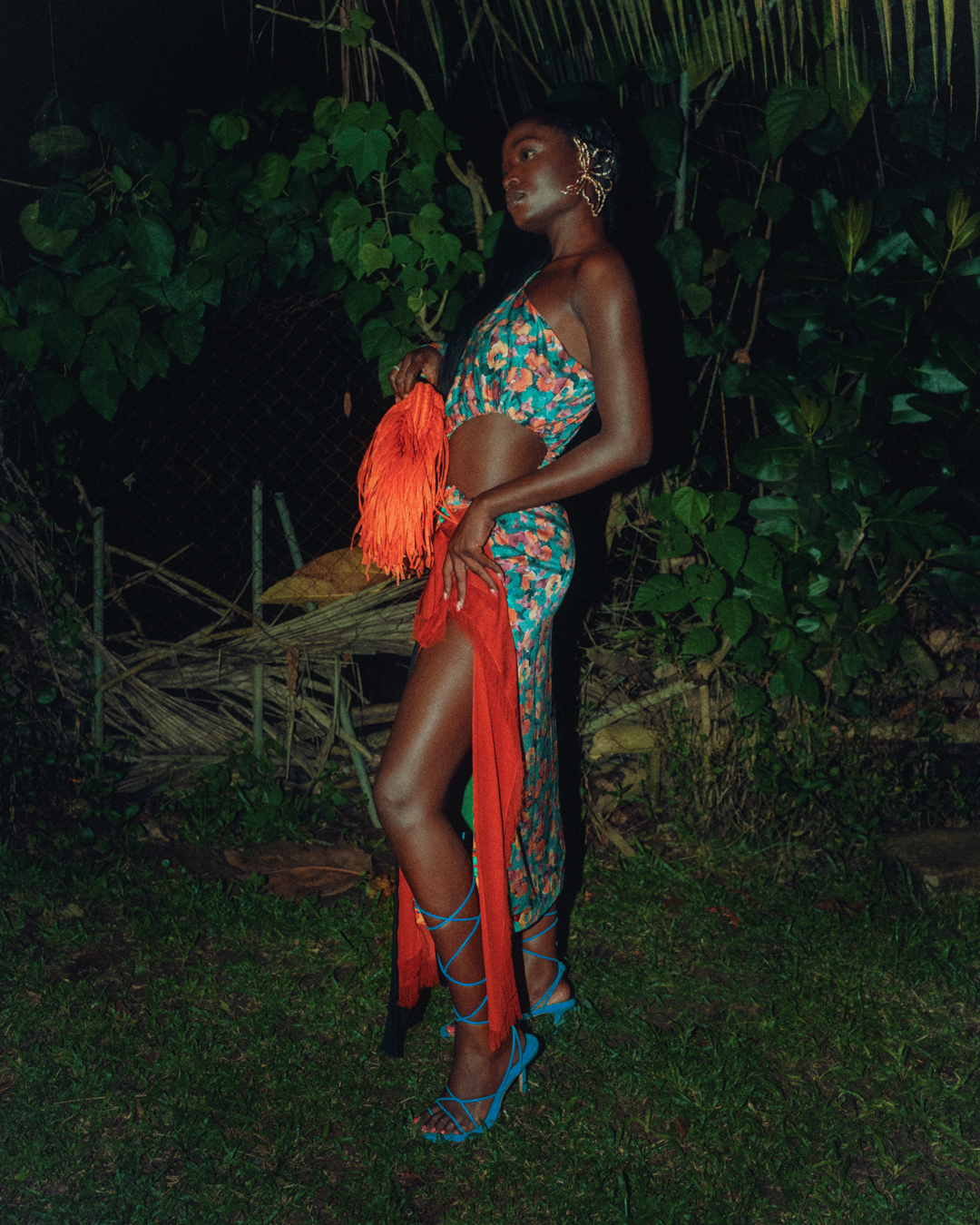 Lee Nxumalo: What was your first introduction to fashion?
Nathalie Chebou Moth: My earliest introduction to fashion was when I was a kid. My aunt was a seamstress and I used to draw dresses and ask her to make it for me. I was living in Cameroon at the time and when I was a teenager, I discovered European runways.
LN: You worked in corporate finance before transitioning completely into fashion. How did you go about bringing the aesthetic of OMÔL to life, considering that you had no professional experience prior to actually starting your brand?
NCM: I think the aesthetic of OMÔL relies on my memories of Cameroon and my aunt. It also depends on my travels in Africa. I've been to Morocco, Senegal, and Tanzania and I would always spend my time wandering through their craft markets and was mesmerised. I felt that if ever I got the courage one day to build a fashion brand, I would love to incorporate craftsmanship and tradition in the construction of garments. I also wanted to tell an African story through fashion. That is why each of our drops or collections aims to tell the story of how the African woman is proud. 
LN: What was the inspiration for the latest collection ('OMÔL means Mademoiselle')?
NCM: The idea was to go back to where OMÔL was born. We wanted to build a story around women, particularly women in Cameroon, and the nightlife in Africa. 
We wanted to describe and look at the woman that wears OMÔL. Like, who is she? How is she living? Where does she work and where does she have fun? We will define the woman who is at the centre of OMOL. And as we were doing the collection, we realised that there is not only one OMÔL woman, there are different women and so that is why for the campaign, we went with women with different body types and styles. 
I feel like we, as African women and people inspire a lot of people around the world. Through fashion, we have to tell people, who we are, define our lifestyle and show it to the world and that is the main idea behind the collection.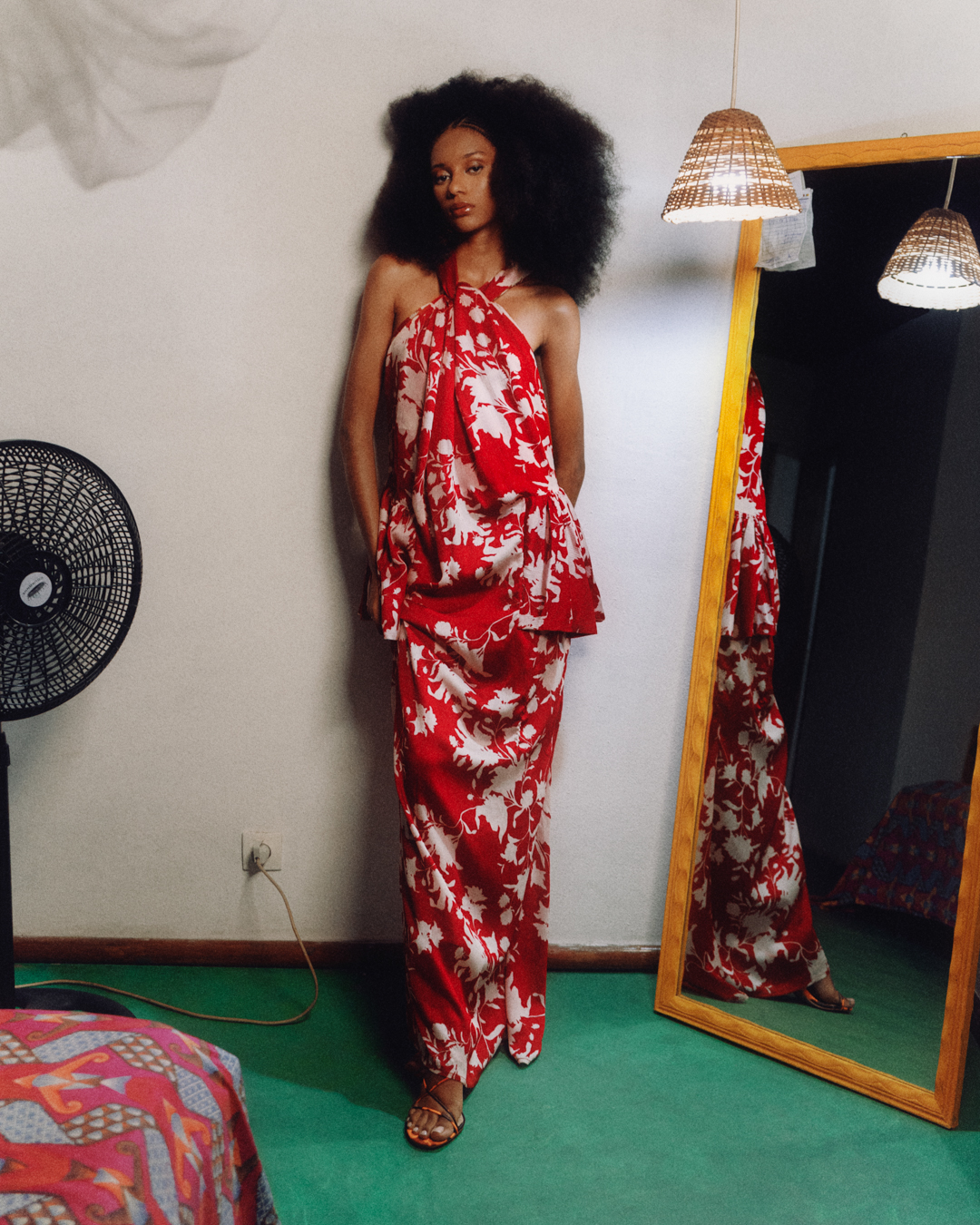 LN: From my understanding, you started the brand in 2020. What was it like navigating a completely new industry in the middle of a global pandemic? 
NCM: It was a nightmare. First of all, I was also pregnant in 2020 and I wasn't able to work as efficiently with the atelier. It was a nightmare but also an interesting way to work. 
With the first collection, we did all of it remotely and it was about seeing each other again after the pandemic. We tried to tell a story that was consistent with the period we were in and  I remember at that time, all people wanted to do was to travel again, to be friends again, and to be joyful. That collection was a way to cement that OMÔL doesn't believe in seasons
We are an African brand and even though we sell abroad, coming from Cameroon where we have two seasons where it is either hot or rainy, it doesn't make sense for us as a brand, to sell winter, summer or fall collections. 
LN: What are you looking forward to exploring in your future collections or work?
NCM: I would love to make a pair of shoes. It has been my dream to be a woman who wears a lot of heels. I want to make a shoe that celebrates our traditions.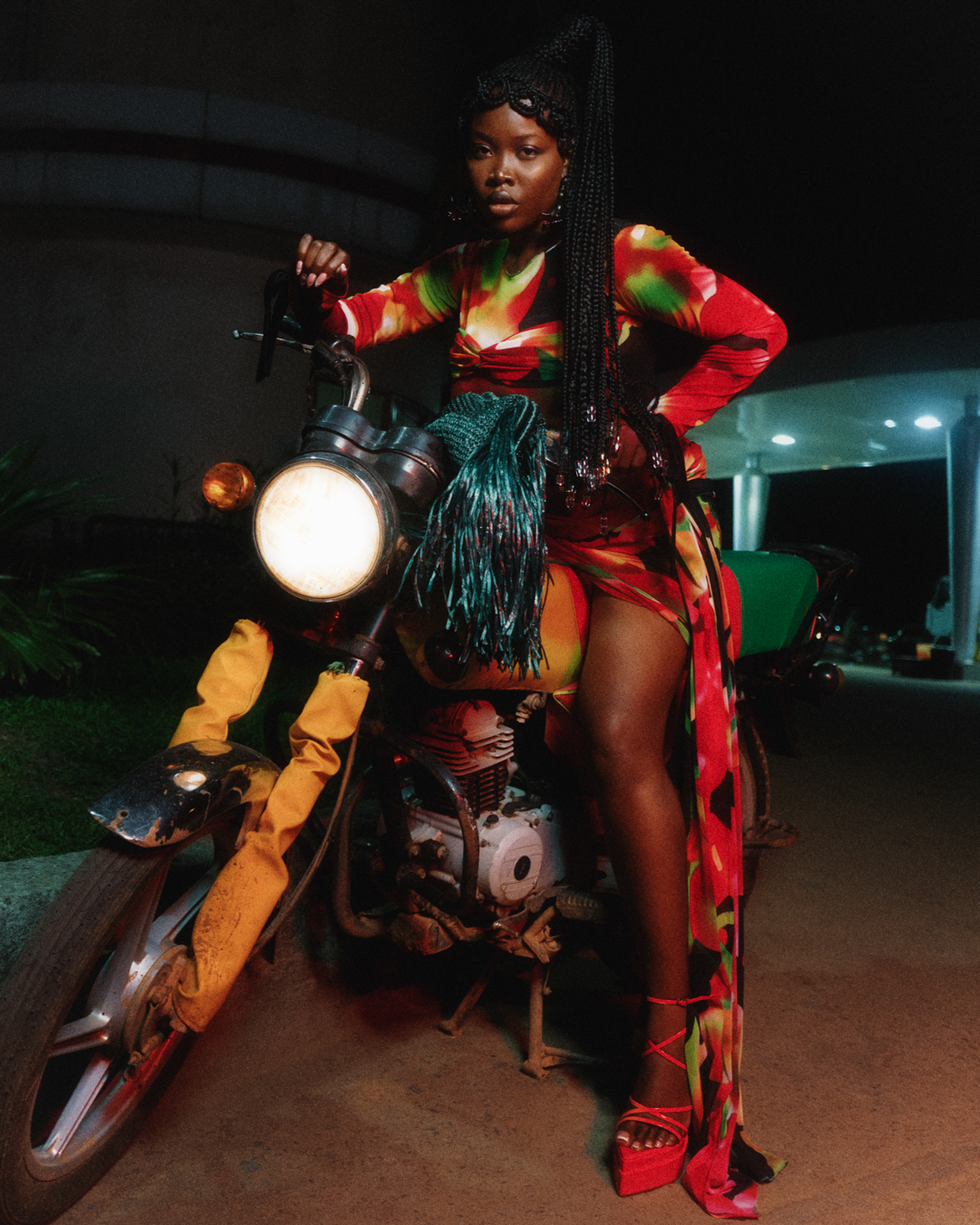 I also want to launch a small bridal collection and use upcycled materials. We are actually working on the shoes and the bridal wear at the moment. 
OMÔL's radiant journey exemplifies the fusion of heritage and modernity, creating a tapestry of fashion that intertwines cultural richness and sustainability. With unwavering dedication, Moth's vision for OMÔL has blossomed into a vibrant celebration of African narratives and craftsmanship, transcending boundaries and inspiring a global community. As OMÔL continues to weave its story through each collection, it reaffirms its commitment to shaping a more conscious and empowered fashion landscape, one stitch at a time.