My life has been saved by Black femmes, over and over again, like intimate friends of mine who gather me — the pieces I am — and give them back to me in all the right order. August marks Women's Month in our country, a cutting pill to swallow especially when one is aware of the anxious existence and state of being a woman in a country plagued by femicide, rape culture and firmly gripped by violent patriarchy.
In 1968 Ayi Kwe Armah's debut novel, The Beautyful Ones Are Not Yet Born was published; a literary statement about the postcolonial condition. "In 2016 [a then] 13-year old Zulaikha Patel along with fellow pupils organised and carried out a silent protest in defiance of their school's discriminatory hair policies which deemed their Afros exotic." And at that moment I thought, "I don't know Ayi, perhaps some of our Beautyful Ones has been born."
Those young fearless fighters who have committed their lives to social activism and to the pursuit of justice and equity. Born in 2003, Zulaikha Patel is one such Beautyful One. Author, daughter, anti-racism and social justice activist, Patel's callings like her existence as a Black femme are multiple. She and I caught up for Bubblegum Club's Women's Month cover special, our conversation touching on all manner of things. From identity, softness and the Black women who have inspired her.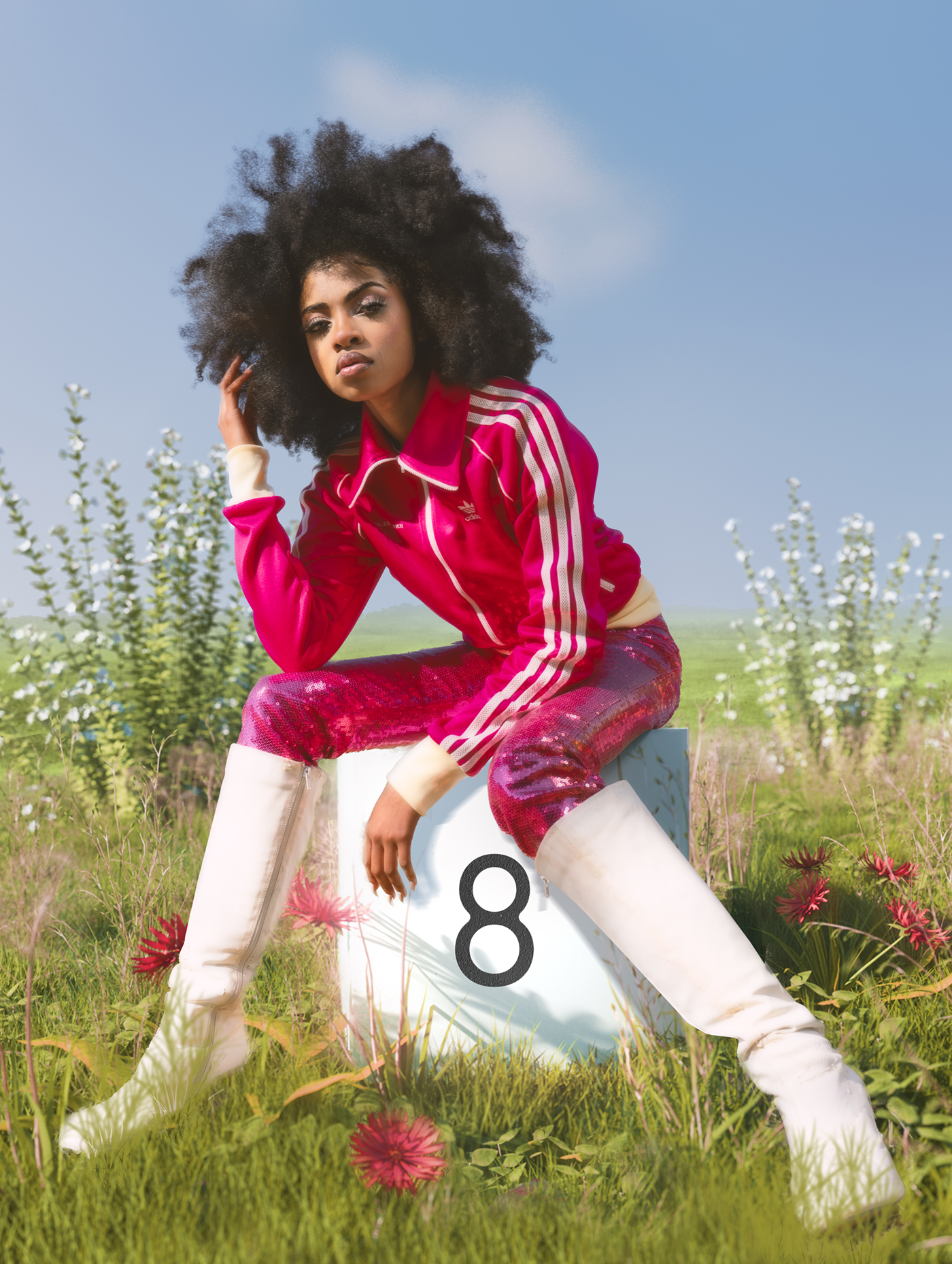 Who are some of the Black femmes — real, fictional, intimately known or not — who have impacted/affected/inspired you, and how you move through the world?
Zulaikha Patel: So intimately known, one of the first Black women that have inspired me is my grandmother given that she has shown that it's possible to build a life [that's] completely independent from male counterparts. She's also someone who's inspired by feminism — growing up she always emphasised the importance of being educated [especially] as a Black girl. Winnie Madikizela-Mandela is another [Black woman] I've been greatly inspired by, I call her my President and I'm deeply, deeply inspired by her fearlessness.
Angela Davis is another [Black femme] who inspires me quite a lot. I'm most inspired by how she's committed and given her life to the attainment of justice and has never shied away from [that mission]. Where precolonial Africa is concerned, Queen Nzinga of Angola — [Monarch of the Mbundu people] — her life and story inspire me because she was the one who led the battle against the Portuguese colonialist.
I'm also significantly inspired by Miriam Makeba, especially with regards to her being the first African woman to [address] the United Nations. I'm also inspired by Basetsana Kumalo, who as I was growing up, stood as a representation of the successful Black woman; a kind of [aspirational] representation. Other women I'm incredibly inspired by are Yvonne Chaka Chaka and Nontsikelelo Biko; her resilience inspires me.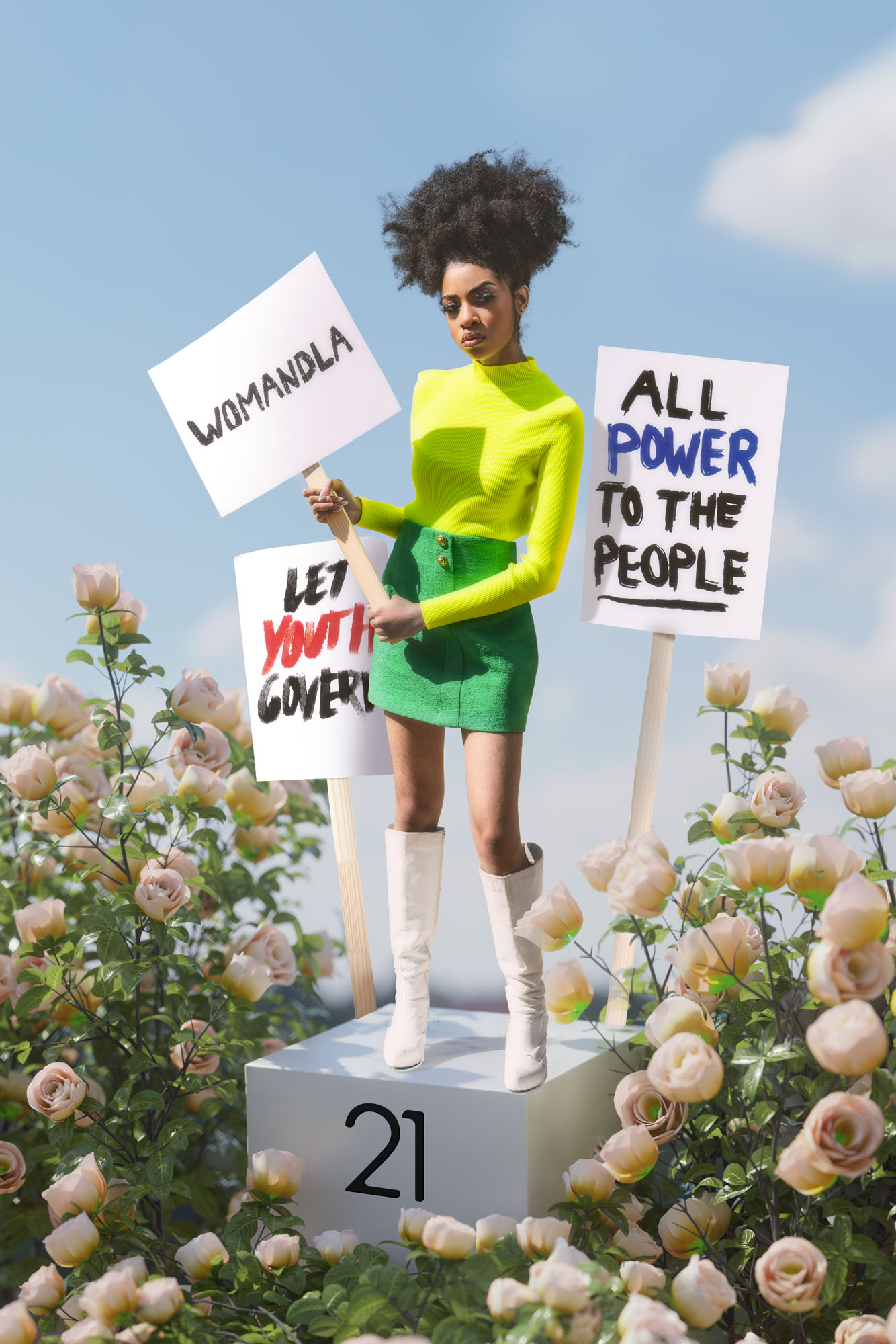 Do you remember the moment(s) you became aware of, or started to awaken to your gendered and racialised existence in society and how did this change you? 
Zulaikha Patel: I guess, I wouldn't say there was a particular moment because I grew up quite socially aware of the kind of country and the kind of world I live in, and what kind of systems [we are governed by], along with the kind of regimes that have shaped the current dynamics in our country.
I think this awareness came from my background and upbringing; growing up in an interracial and inter-faith home. Especially with two parents of colour who have both been impacted by [the legacy of colonialism] and the apartheid regime itself, but in different ways because of how multilayered and multidimensional oppression is. Furthermore, because of how people experience oppression differently.
I even grew up sensitised to the fact that prior to our democracy, there was an act called the Immorality Act which would have essentially — as I understood it at the time — stood in the way of my existence and my being here.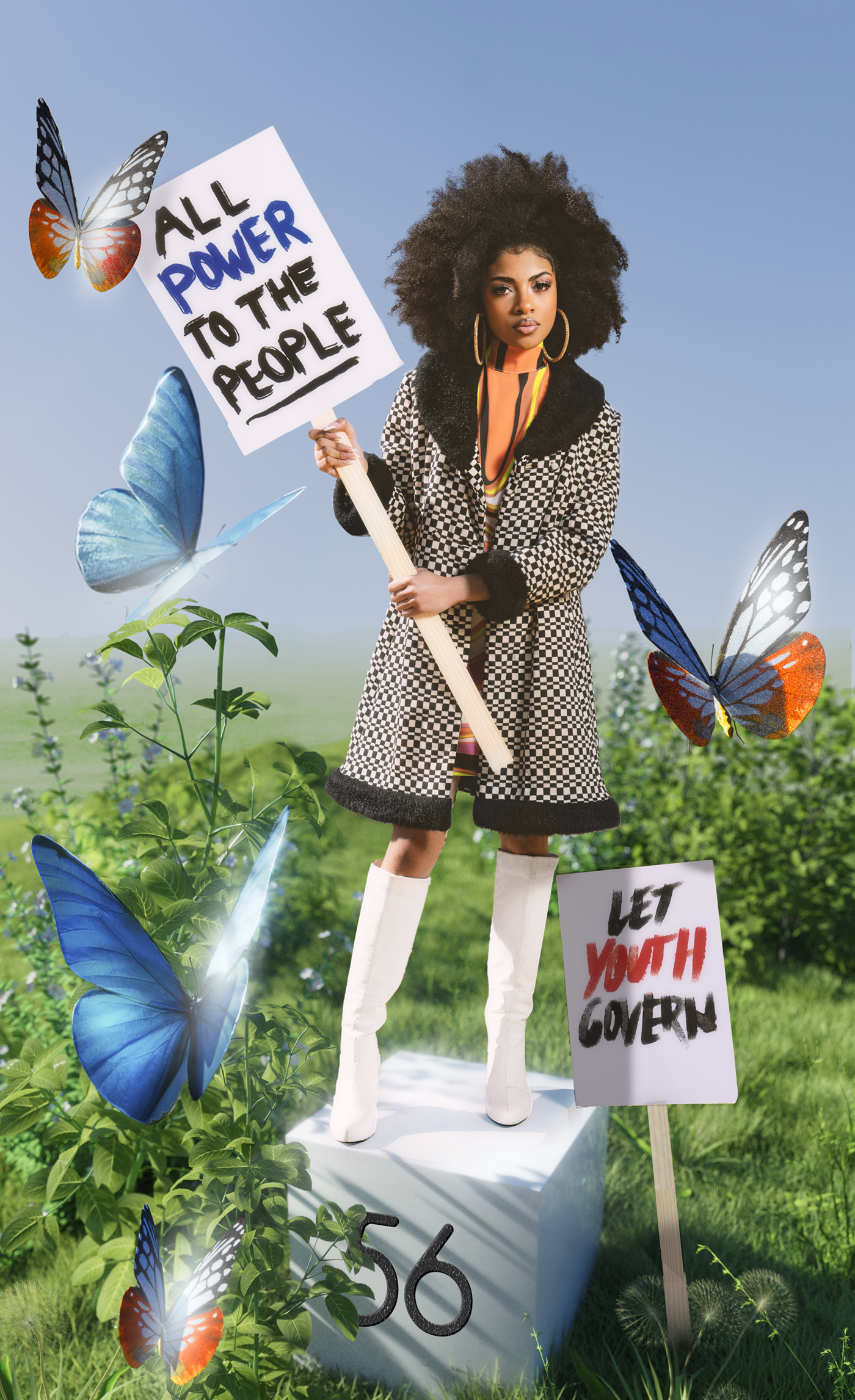 Where the question of how we are in contact with and perceived by the world is concerned — which parts of your identity do you think were inherited from History and/or society?
Zulaikha Patel: So the other part of my [subjectivity] which were determined for me — obviously considering the kind of world we live in — would be [in relation to race]. As much as we may understand that race is a social construct, it has shaped how resources are divided within society and who is given access to how much. However, even within our understanding of race being a construct and even within our [contemporary moment] — our race and how we relate to each other are still entangled with history, politics, which is an unfortunate matter.
I think, that my attending multiracial schools from grade 1 also made me aware of these facts. At these schools we are fed these ideas of [multicultural unity] and [rainbowism] but that doesn't reflect reality. Our reality is that we're not united regardless of race or anything like that in this country. Our reality is that we are still, for the most part, divided by race, class and creed — even in those schools we were divided by race — the Black girls played with Black girls and the white girls played with the white girls and had no interest in playing with us.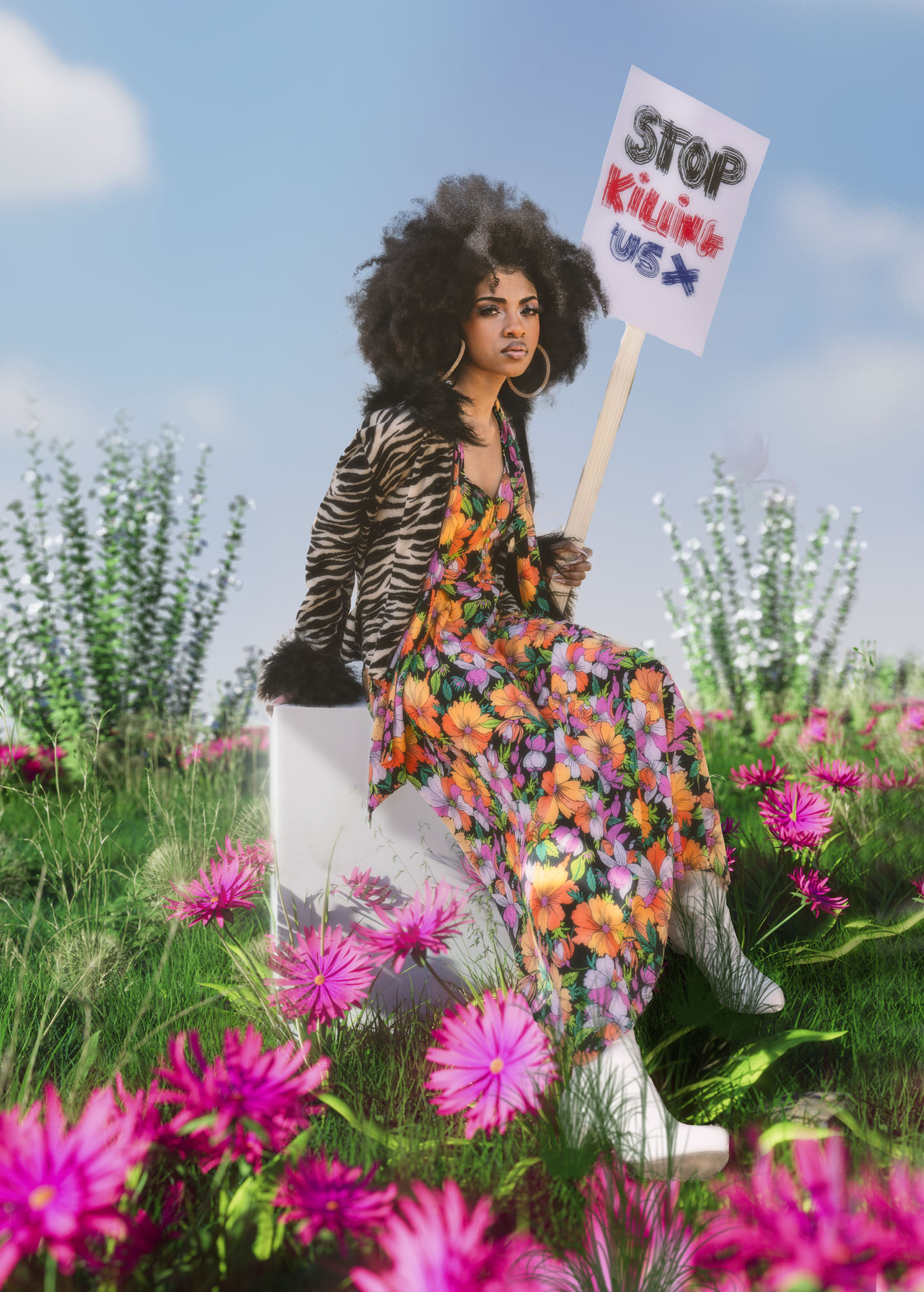 Which parts of your identity did you choose or cultivate for yourself?
Zulaikha Patel: I think one of the aspects of my identity I got to shape on my own is my mind. I [believe] that [one's] mind, and your thought processes play a large role in your identity because the mind is the centre of everything.
And I think that I've been able to shape my own mind and the thoughts [that occupy it]. I think that my voice is another aspect of my identity I've been able to shape myself, [as I've just expressed], I believe that the mind is the centre of everything and that it gives life to your voice.
I think where hegemonic tellings of stories of, and about Black femmes are concerned, the H/historical tradition is to disregard our interior and intimate worlds. Those worlds that speak to our complexities, desires, love and so on. However, there is a global genealogy/lineage of Black femme writers who have committed their lives and practice to this excavational work in the effort of writing a truer sentence about the textures of our lives. 
So, with all that said and locating this question in the space of the intimate, if you could tell the world something about the women in your life, what would you want us to know? 
Zulaikha Patel: If I could tell the world something about the women in my life, I'd say they are resilient, fearless and they're also soft. I think that the world has completely deprived Black women of being soft, and I think that the women in my life are very soft.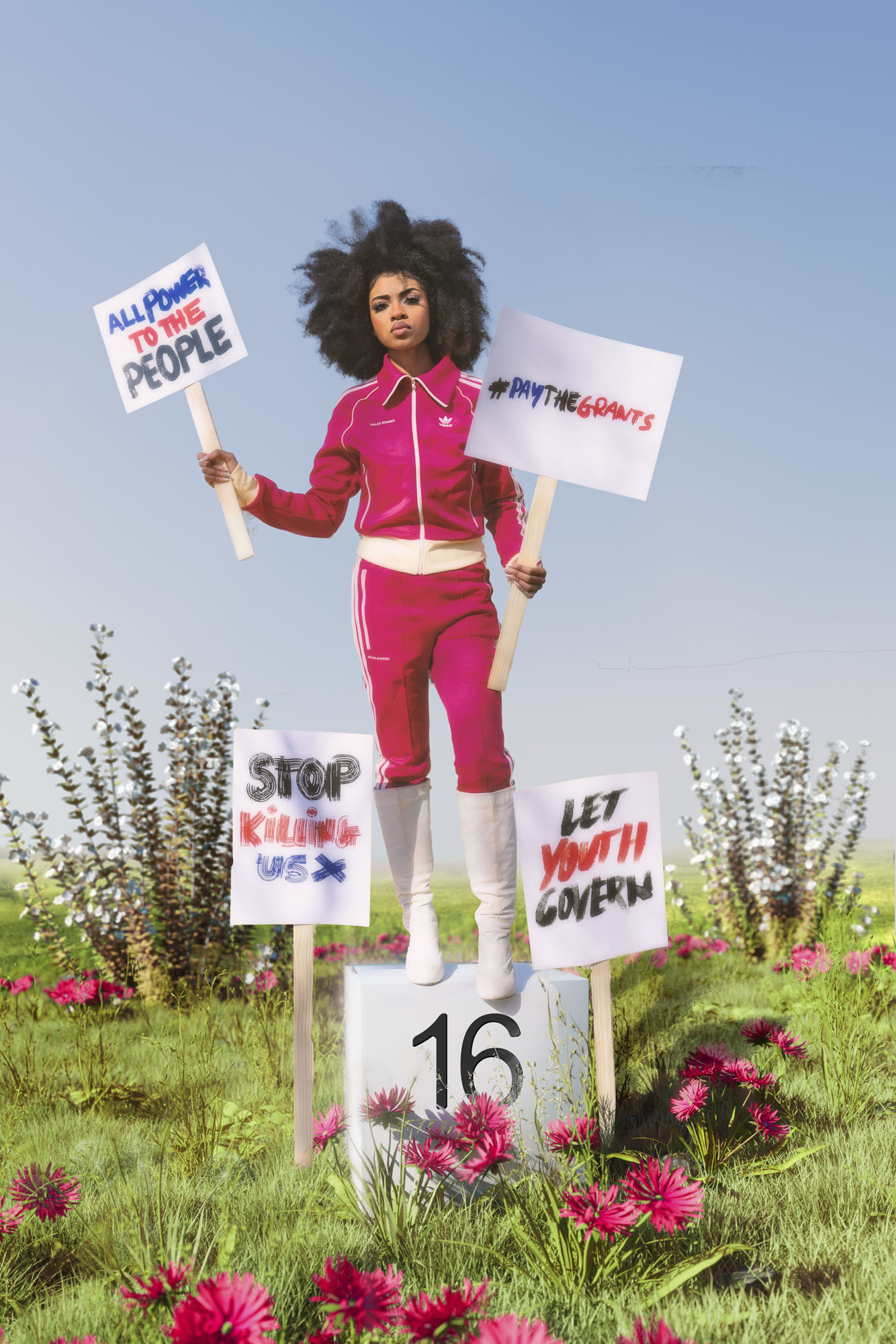 In what way(s) do you think our ideas of femmeness and the space of "woman" need to evolve to get us free)er?
I ask this question thinking about gender as a construct; one which has been used as a tool to colonise and control Black women specifically.  
Zulaikha Patel: Our ideas need to progress in the sense that we need to stop boxing women into categories [that] have not been built or chosen by us, and I think that we should to break down those stereotypes that dictate what defines a woman. I think progress can also be reached [by] allowing women to be multifaceted.  
Credits: 
Photography: Jamal Nxedlana
CGI: Lex Trickett
Creative Production: Moipone Tlale
Makeup: Aimee Lokota
Photography & Styling Assistant: Joy Mahamba