From the vantage point of retrospect, one could say that Is'Xaxa: A Communal Practice is a natural step in Mushroom Hour Half Hour's forward trajectory. Since the pirate radio show-turned-independent music label began its sonic journey back in 2012, Mushroom Hour Half Hour has fostered a spirit of spontaneity and collaboration which seems to underpin most — if not all — of their endeavours. The music they create and record is no exception, as their sessions are improvised, and recorded in one take. It's this organic, "let's see what happens" ethos that has naturally led the experimental music imprint to meet and work with the diverse, multi-disciplinary individuals that they have thus far and, if one believes in kismet, it's also what led them to the very collaborators that now make up the Is'Xaxa project.
One of the new Art new Audiences (nAnA) projects this year, Is'Xaxa: A Communal Practice is a music-centred collaborative undertaking that will bring together artists and culture-makers from Johannesburg, Dakar and London. With the music of the emerging "New Jazz" scenes of South Africa and London acting as a creative branch point, the collaborators aim to engage in an imaginative, cross-cultural process of exploration, creation and documentation that will ultimately showcase new experimental and multi-disciplinary works to new audiences, while simultaneously fostering international community in the jazz/improvisational music space.
The ambitious project entails a variety of moving parts and the aforementioned Mushroom Hour (SA) has enlisted the expertise, passion and creative instinct of Emma Warren (UK), Theodorah Ndlovu (UK / SA), Tabara Korka (Senegal), and the organisations Total Refreshment Centre (UK) and Church of Sound (UK) to transmute their concept into reality.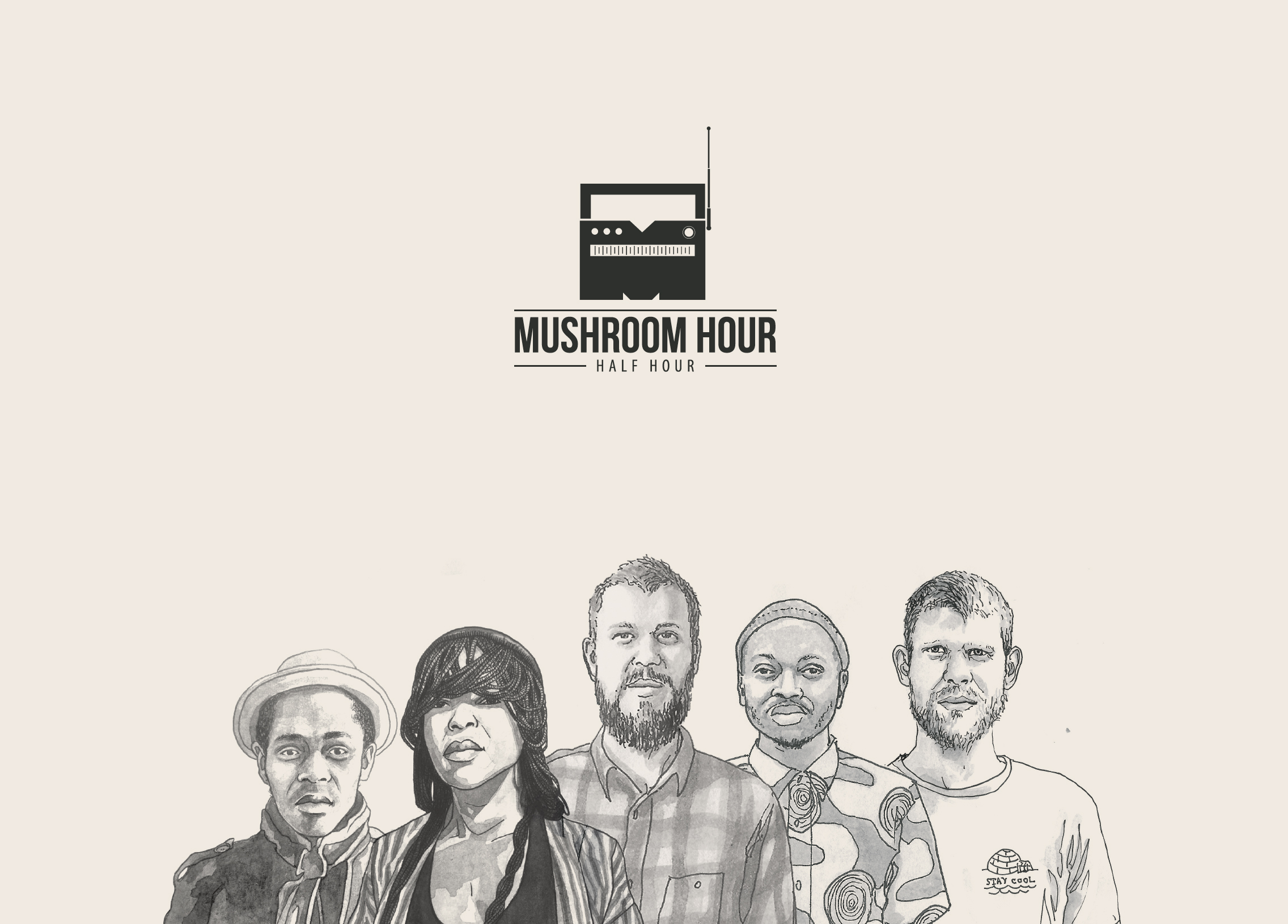 First, selected musicians from South Africa's burgeoning new jazz culture will travel to the UK to collaborate with musicians at the helm of the London scene. Over the course of a week, the artists will record a 4-track EP at London's Total Refreshment Centre (TRC) — a former gig space turned recording studio that has come to be London's de facto base for international jazz collaboration. Widely respected journalist and author of Make Some Space: Tuning Into Total Refreshment Centre, Emma Warren, has documented the TRC's pivotal role in the development of London's new jazz scene. When speaking with Mushroom Hour co-founder, Andrew Curnow, his excitement about her involvement in the project emanates, as much of her work in recent years has centred around what she refers to as the "New International Jazz Triangle", which constitutes artists and music from the London, Chicago and Johannesburg jazz scenes.
Now, while music is at the heart of Is'Xaxa, creative documentation completes the whole. Warren, along with photographer, Theodorah Ndlovu, filmmaker, Tseliso Monaheng (SA), independent researcher, Tabara Korka, and more creatives from the 3 spotlighted locales, will produce written and visual experimental works to be released alongside the EP. Namely, a fan zine, album artwork, and a film that will be screened on and offline at the end of the process. The UK trip will also culminate in a live performance of the new material at London's Church of Sound — a regular contemporary jazz gig at St. James The Great Church that has received glowing reviews and accumulated a devout following over the years.
Ultimately, the project aims to foster and exhibit what Andrew Curnow describes as a "generosity of space and spirit". These new international jazz scenes speak to the universality of music, and its ability to transcend geography and cultural differences to give rise to global community.
*This article forms part of content created for the British Council new Art new Audiences 2020 selected projects. nAnA is a catalyst for the creation of art that reaches new audiences in Sub-Saharan Africa and the UK. To find out more about the programme click here.