London-based South African artist Nakhane agreed to meet with me virtually to discuss their latest album Bastard Jargon. Being on the free Zoom platform, I didn't expect the meeting to last any longer than the allotted 40 minutes. So fruitful was the kindred connection that we ended up hacking the system by simply starting our session again. 
Born on the 3rd of February 1988, in Alice, a small Eastern Cape town, Nakhane attended school in Gqeberha (formerly Port Elizabeth). Raised in a strict Christian family, they have always been drawn to music and were often cast as the lead in their school choir. At 15, Nakhane moved to Johannesburg and was soon immersed in its open mic scene. All this propelled the artist into a musical odyssey that has paved the way for their recognition on the global stage.
Growing up identifying as gay in a conservative environment, the artist's journey was undoubtedly challenging. At 19 years old, they openly declared their sexual orientation, only to be subjected to the harrowing torment of conversion therapy—an experience that left them burdened with shame and self-doubt. Rising above these circumstances, Nakhane emerged as a fierce advocate for LGBTQIA+ rights, using their artistic platform to shed light on the discrimination and violence inflicted upon queer individuals in South Africa.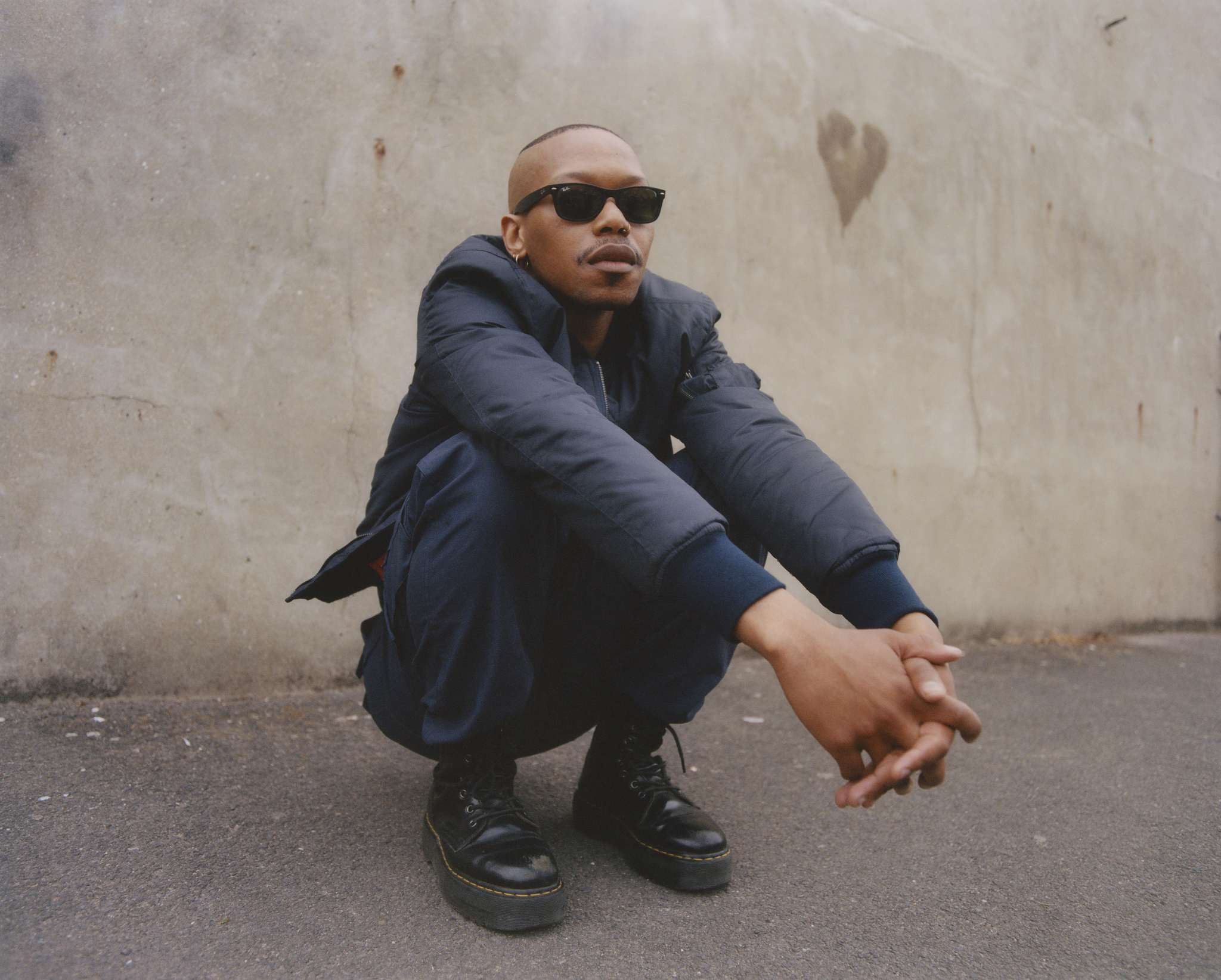 Nakhane has recently come out as non-binary and prefers gender-neutral pronouns. This shift has influenced their artistic pursuits and allowed them to explore the gender spectrum within their creative practice, often expressed through unique music and fashion choices.
In addition to EPs and singles, Nakhane released their debut album Brave Confusion (2013) and sophomore album You Will Not Die (2018), which both won the South African Music Award (SAMA) for Alternative Album of The Year. You Will Not Die drew on their experience of leaving Christianity behind, garnering massive critical acclaim. 
During our chat, Nakhane discussed their aspiration to break free from the "alternative" category in the South African music scene, whilst avoiding the loaded dance music genre. The artist explains: "I think that these labels are just ways to market music." They aim to create a distinctive sound by continuously evolving their musical style.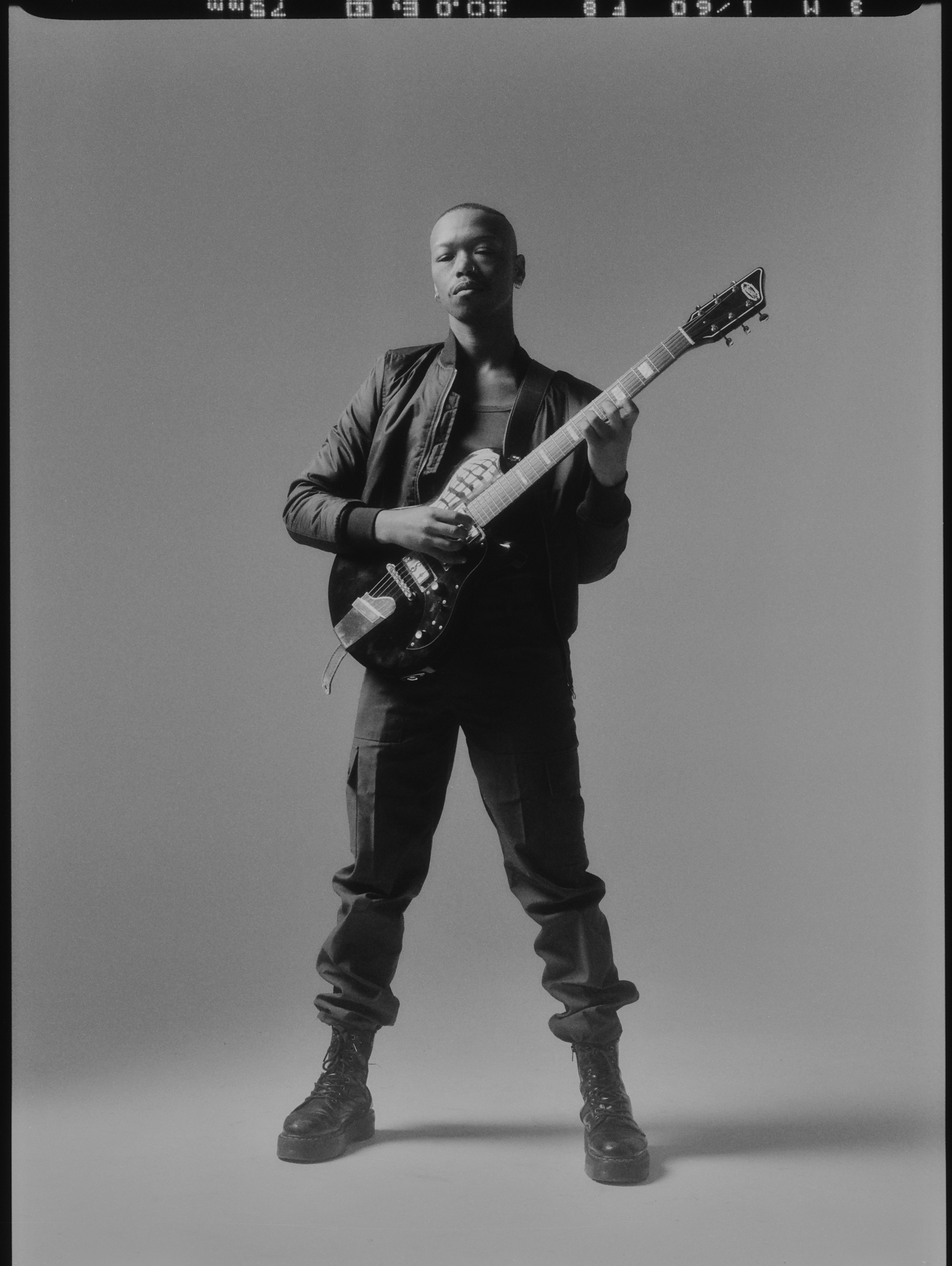 Beyond music, Nakhane is an accomplished actor who has starred in several critically acclaimed films including the 2017 award-winning film Inxeba (The Wound). Nakhane is also an accomplished author who has published several articles and two books including the critically acclaimed novel Piggy Boy's Blues (2015). The semi-autobiographical book tells the story of a young South African queer person and incorporates themes of identity, sexuality and spirituality. 
In addition to their thespian and literary achievements, Nakhane has gained international recognition for their collaborations with English musicians such as ANOHNI and Elton John. Musical icons like Madonna have cited them as an inspiration and they had a role in John Cameron Mitchell's podcast musical, Anthem: 'Homunculus' (2019) starring alongside ​​Cynthia Erivo, Glenn Close and Patti LuPone.
Nakhane released their third album, Bastard Jargon on 31 March 2023. The album can be loosely characterised as a combination of pop, disco and funk, but it is so much more. It was created with a focus on percussion, using programmed instruments like maracas, tambourines and handclaps to create an eccentric sound. "I didn't call it a dance album because the moment I called it a dance album, then it would carry with it the baggage of dance music. I called it a rhythmic album because that's what is keeping it together. Rhythm, percussion and movement."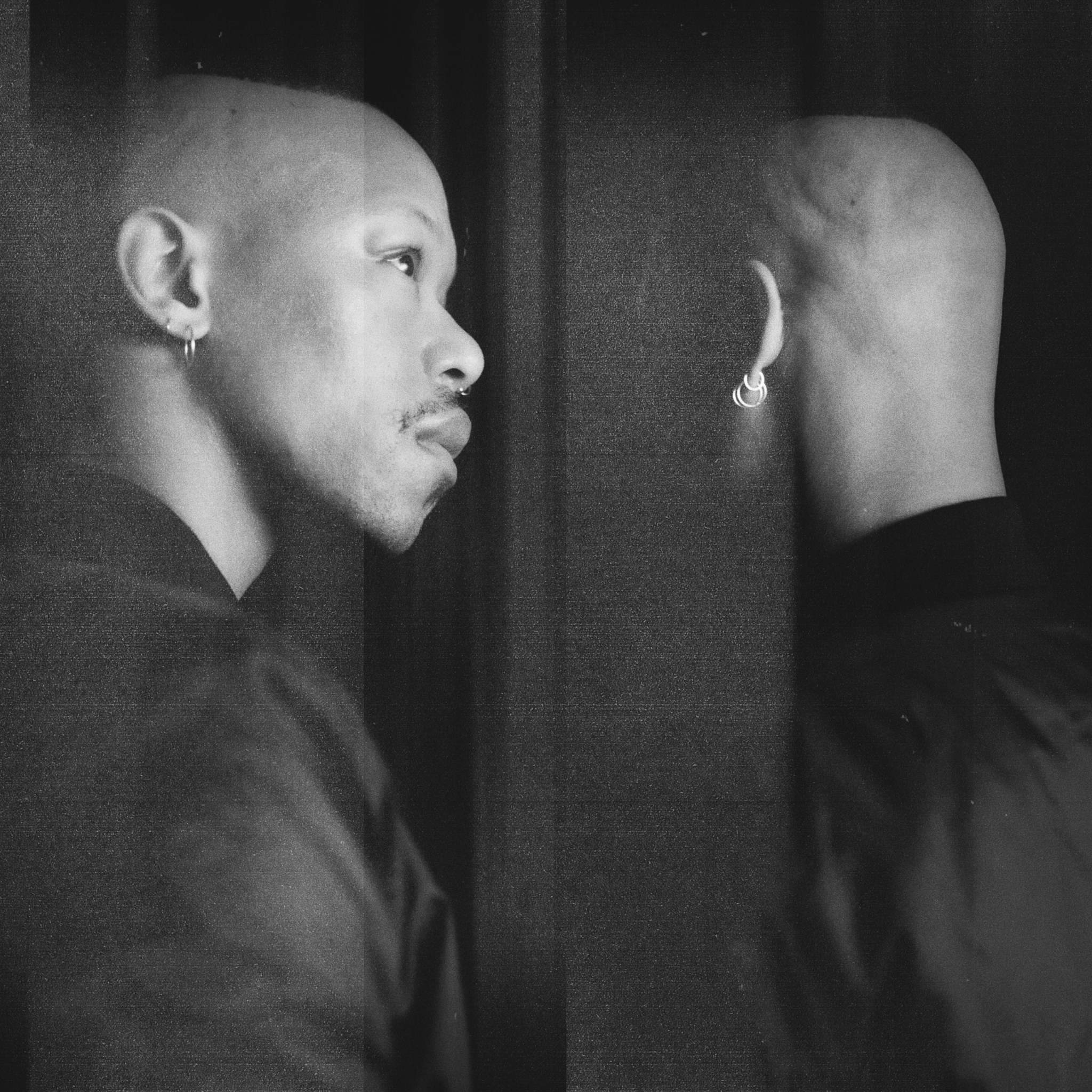 As we speak, I get a glimpse of the artist's long-term partner in the background, which makes me think of how their personal life shows up in their music. Being a British resident, they're integrated with the culture there and yet this album feels fastened to its South African foundation. Situated somewhere in South London, the 35-year-old Nakhane candidly shares, "I thought that when I moved to London, I would be out all the time because I was told that London was such a vibrant city, but I think that's not my constitution. I'm a homebody. I spend so much time at home, making work or reading or researching." 
It makes sense then that Bastard Jargon has retained remnants of the South African sound. Due to the pandemic, much of the recording process for the album happened remotely, adding some significance to the format of my virtual interview with the singer-songwriter. Despite the distance, the album appears to inhabit an intriguing proportion of space and time. It took shape over 18 months in European locales like Lisbon, Ghent, London, Oxfordshire and Hastings. Certainly, some kind of alchemy seems to have occurred through this continuum. 
The album features guest appearances from Nile Rodgers, Moonchild Sanelly, Perfume Genius, 3D from Massive Attack and Raphael Saadiq. Though Nakhane played a principal role in the production of the album, they worked with various producers including John Congleton (St Vincent, Angel Olsen, Sharon Van Etten), Leo Abrahams (Wild Beasts, Brian Eno, Regina Spektor), Matthew Herbert (BLK JKS), Max Hershenow (previously of MsMr) and Emre Turkmen (previously of Years and Years).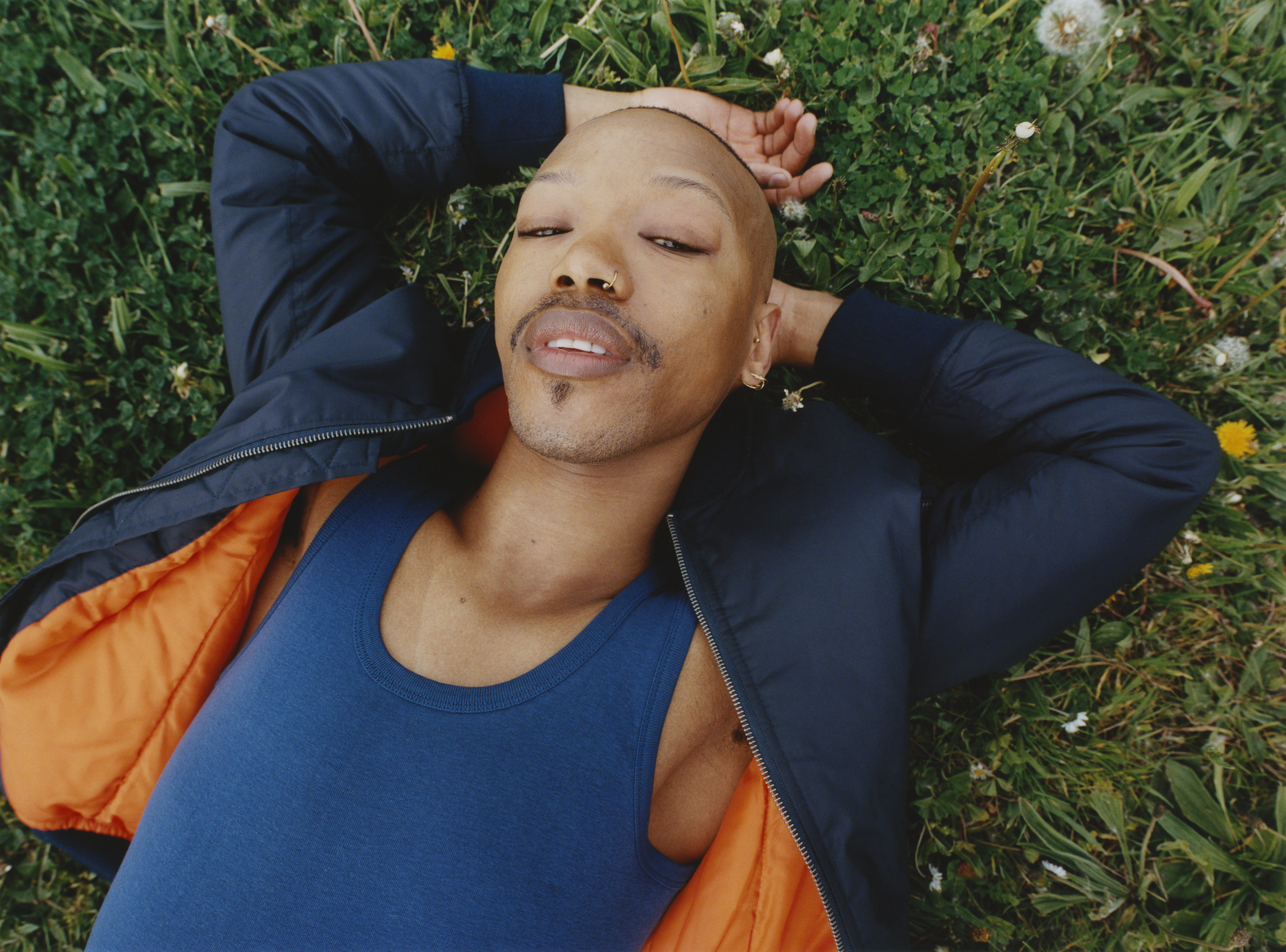 The eclectic figures flickering through Bastard Jargon are a feast and it reverberates with influences that are rich and versatile. Nakhane explains: "I was pulling from particularly Halloween by TKZ, which is one of my favourite albums of all time … it's easy for Western Press to just gloss over those things, but … I don't wanna betray them because they mean so much to me as a South African."
"I try not to be nostalgic, but it's hard not to be nostalgic when you are an immigrant. … I miss simple things like going to a party or a club where people actually fucking dance … ​​I do think (with Bastard Jargon) maybe I was trying to create those environments by making that music and creating that space in the safety of my room."
The album title was inspired by Nakhane's studies in African languages and literature at Witwatersrand University in Johannesburg. Apart from the forthright title, the centrality of language is palpable. While Bastard Jargon was produced in spaces dominated by whiteness, it stands as an advocate for the decolonisation of art and culture, through its exploration of the concept of "bastard" languages. 
Having spent some years in the Eastern Cape myself, I sensed the influence of Xhosa sonic traditions throughout Bastard Jargon. Tell Me Your Politik features Moonchild Sanelly who raps in isiXhosa—Nakhane's native language. Through its lyrics and melody, the song, which explores the intersection of politics and personal beliefs relays the mystical poignancy of sonic linguistics. This is of particular significance as Nakhane is from a family of five sangomas. The word "sangoma" literally means "person of song".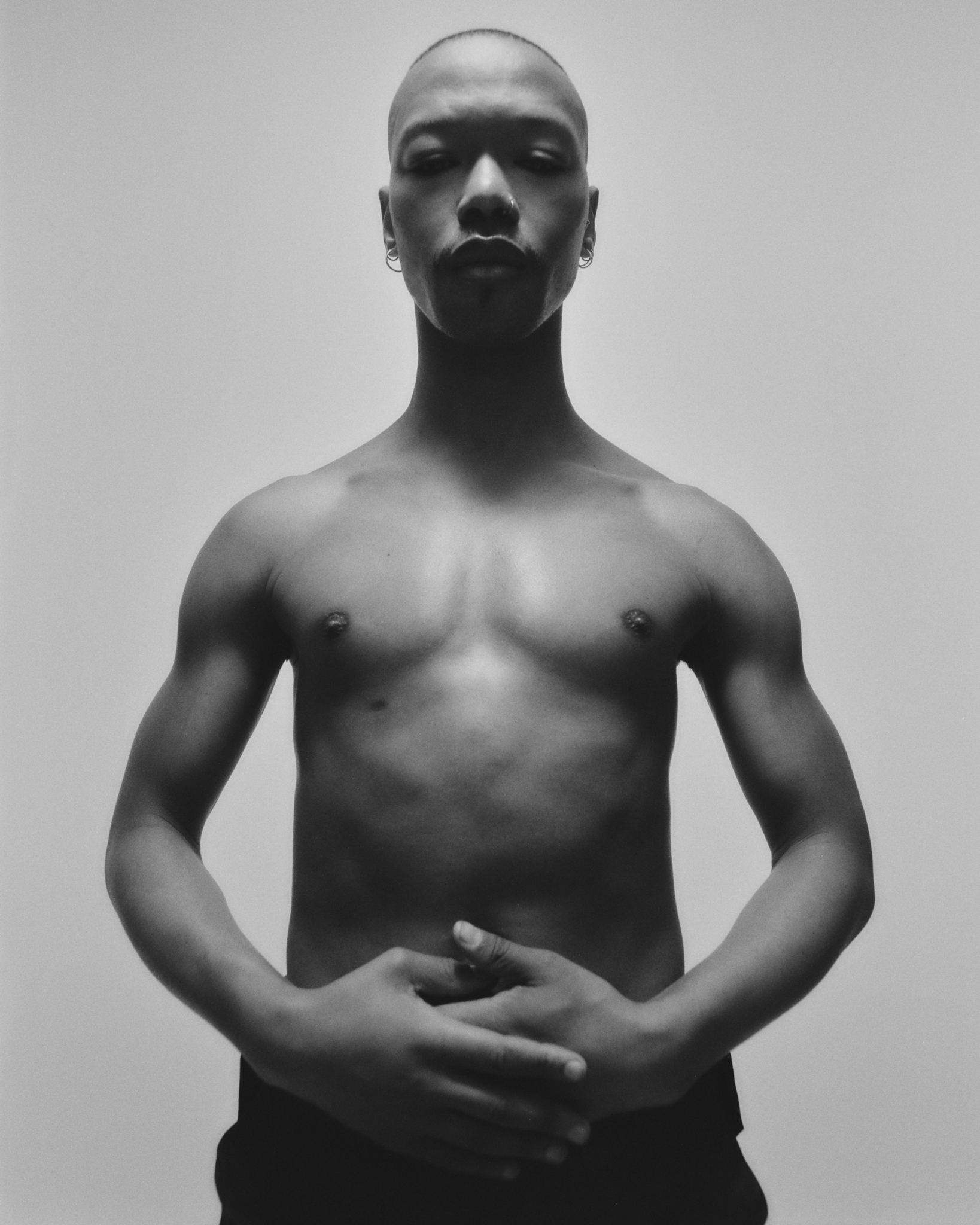 Nakhane's face lit up when I made this seemingly minute observation saying "I mean if you listen to The Conjecture—the rhythm of the singing … is a syllable, a word for each note and that's such an African thing actually… (In You'll Hear Me Moan) I rap, even though I can't rap—I'm a singer, but that's how I was trying to trace it back to that tradition." You'll Hear Me Moan is an exemplification of the influence of South African music with percussion and instrumentation rooted in African traditions.
The final song on the album, If You Were To Complain, is a captivating composition that combines vernacular whispers with definitive drumlines. It is a reverent reflection on the healing power of language in Black sonic traditions. This soulful track is a prayer, intertwining intimate spirituality with personal reflection. With its rich sonic landscape and evocative vocals, the song sounds like Nakhane's sweetly soft longing for home.
Bastard Jargon pulsates with a pervasive sense of ethereal newness, exploring the relevance of African sonic traditions in the contemporary moment. Its intricate rhythms and unconventional song structures incorporate a variety of traditional African and Western musical influences. As a global citizen, Nakhane disrupts sonic narratives through genre-bending music, tackling taboo topics like mental health, sexuality and politics. With alluring artistry, Bastard Jargon is a crystallisation of a new way of conceiving and convening with music.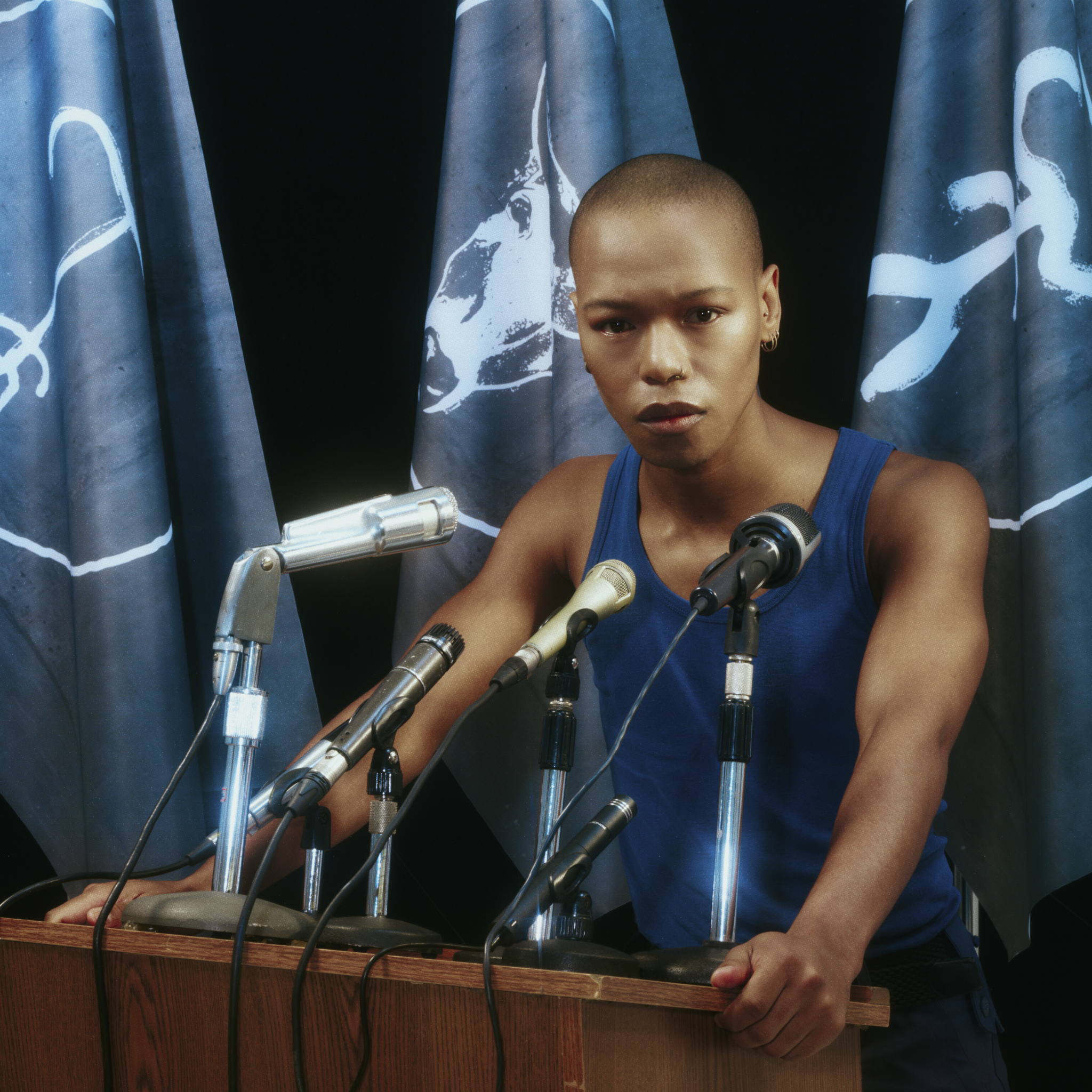 Photography by Alex de Mora